If you're a keen papercrafter or scrapbooker, you might have heard the word ephemera flying around, but what is it? And how can you bring ephemera into your paper crafting?
What is ephemera?
So you've seen the word ephemera on blogs or Instagram and you're more than likely to have some ephemera stuffed into a drawer or in a box in your attic, but what exactly is it? And where can you find it?
Ephemera definition
The definition of ephemera (pronounced eh-fem-er-ah) is 'things that exist or are used or enjoyed for only a short time'. In other words: ephemera are things that were created for a specific occasion or purpose, they aren't meant to last beyond their original use, but you have attached a loving, sentimental memory and choose to keep hold of it. This could be printed materials like stamps taken from old postcards, concert tickets from a night you don't want to forget, posters for events or leaflets; or even old letters, receipts and birthday cards.
Where to find ephemera
The chances are you can find ephemera in your home! If you've ever stuffed a lottery ticket or receipt in your wallet only to forget about it; or stashed concert tickets away in a box in your wardrobe – then you've got ephemera right under your nose!
The fun part though is finding ephemera elsewhere. You can find unique and exciting ephemera everywhere, you just need to open your eyes! Everything from book pages to train tickets. But, the best ephemera is always close to home. Rummage through any old boxes of photographs for tidbits of the past, or try looking through family member's attics (with permission, of course!). Garage sales and antiques fairs tend to have some great vintage ephemera too.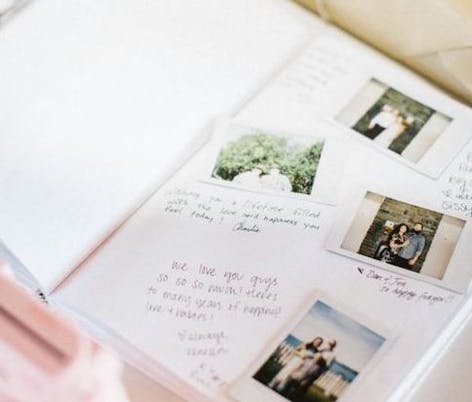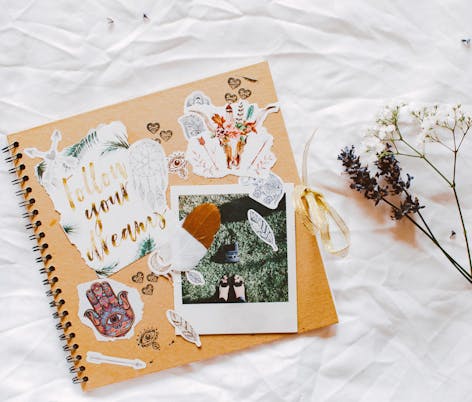 Examples of ephemera
The list of ephemera is totally endless! It can be anything you want it to be, but here are a few examples to inspire your ephemera hunt:
Old film strips
Polaroid photos
Concert tickets
Birthday cards
Book pages
Office supplies
Lottery tickets
Receipts
Train tickets
Newsletter clippings
Now you have all these beautiful keepsakes, make gorgeous scrapbook layouts filled with your fondest memories, favourite things and more. And it doesn't have to stop there! Create beautiful vintage-style cards and collages for friends and family – the use of ephemera is endless in papercraft!
More scrapbooking inspiration