Hip hip hooray! 19 Birthday cake ideas we love
Published on

3 December 2021
6

min read
Whether you're a new baker or a cake-making supreme, there are so many fun and mouth-wateringly good birthday cake ideas to sweeten the day! From beautifully simple birthday cake designs, to stunning ideas that will elevate humble sponges into luxury birthday cakes. These 19 birthday cake ideas are the créme-de-la-créme!
1. Strawberry birthday cake that will whisk you back to childhood!
This easy vegan and gluten free cake by Minimalist Baker is a dream come true! Made with fresh strawberries, this beautiful cake will have you floating back to your childhood days. Super easy to whip up, with its rustic homely appearance means you can top with simple candles or load with pretty flowers for a pretty yet simple birthday cake design.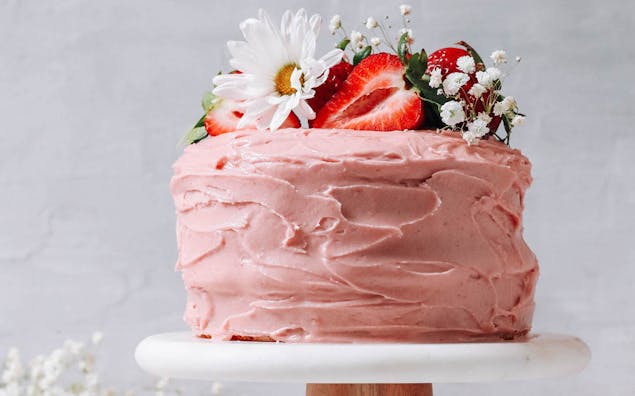 2. Wish them with a handmade birthday message!
If you've not yet mastered the art of piping (or are simply short on time!), a birthday cake decorating mould, cake decorating stamps or cake topper are the ultimate baking hacks for getting the message across. Get ready for easy edible inscriptions at your fingertips. Make your own birthday message with fondant or sugar paste. It literally will be the icing on the cake!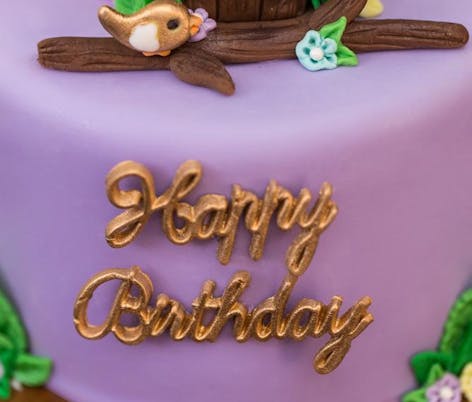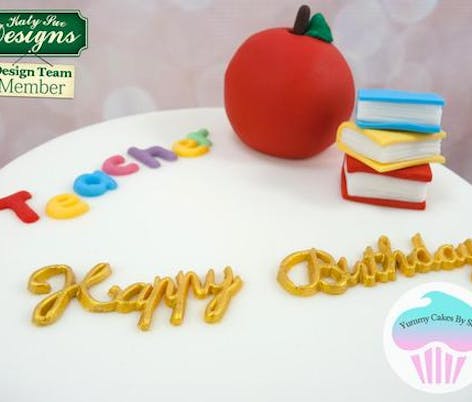 3. Birthday cupcakes are perfect for kids and grown-up parties
Small cakes with maximum impact! Cupcakes are the perfect bite size way for everyone to get their share of birthday cake. With so many fun cupcake kits to choose, which include novelty cases and toppers for each mini-cake, it's never been easier!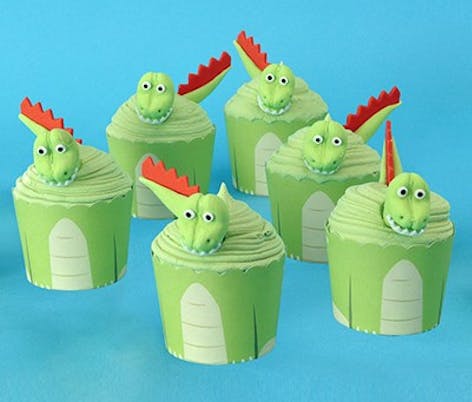 4. Celebrate with sprinkles! 
Nothing says party cake like an abundance of sprinkles. A fantastic, easy way to spruce up a birthday cake in no time. This Chocolate Funfetti cake from Olivia Bogaki has all the right ideas, with its moreish drippy chocolate ganache and rainbow sprinkles. Make your birthday cake the centrepiece of the party!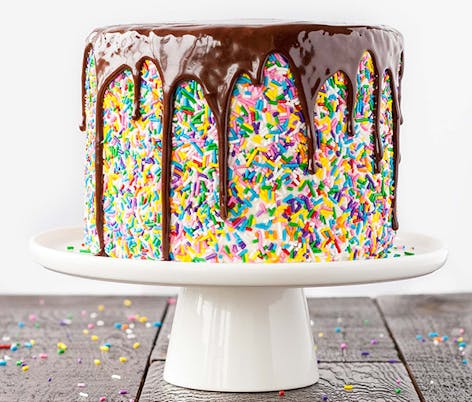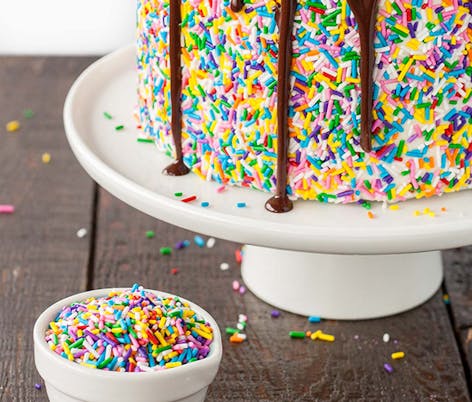 5. Sweet tooth? Make a cake with sweets inside
We love a birthday surprise and a Pinata cake is a sweet tooth's dream! Simply cut a hole in your sponge, cram your cake with their favourite sweets and don't forget to capture the moment they cut into the cake. If they're a chocoholic, why not give this chocolate Pinata cake a go!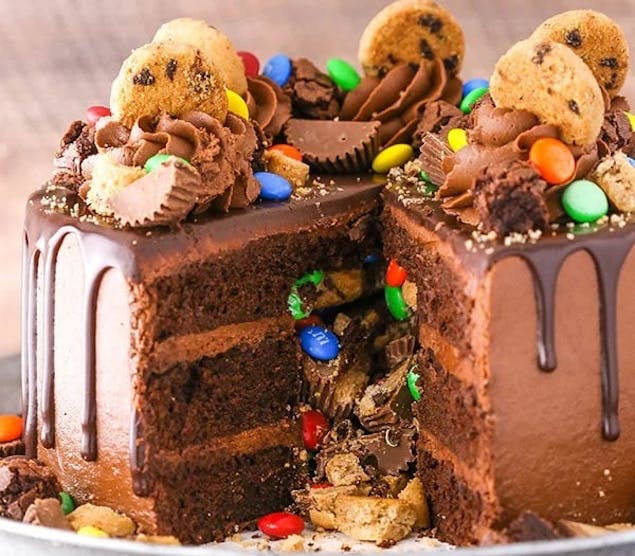 6. Make a rainbow birthday layer cake
Celebrate with a birthday cake that includes all the colours of the rainbow! We can't get enough of the sweet fluffy layers of this vibrant sponge. After making your cake batter, simply separate into bowls and add a few drops of food colouring. If you want a cake with the wow factor, a rainbow birthday layer cake is the perfect bake!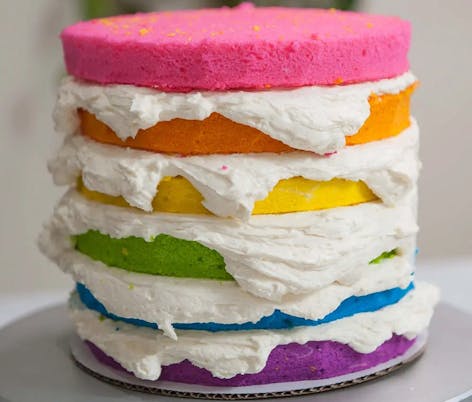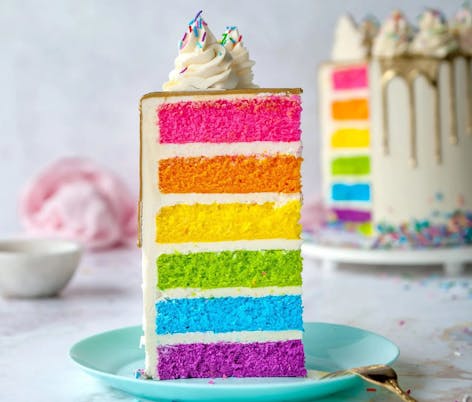 7. For someone you love, make a heart-shaped birthday cake
There are so many ways to make your birthday cake stand out! One of the most fun ways is to play with the shape of your sponge. Baking pans come in all shapes and sizes, and are so much easier than trying to cut out your shape by hand. Why not take some inspiration from this pretty, chocolate heart cake design!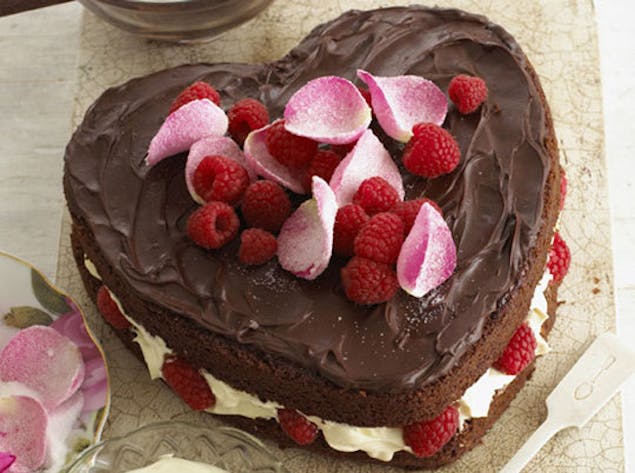 8. Jazz up a simple vanilla sponge with sprinkles (in the batter!)
If you're on the search for a simple birthday cake design, this birthday twist on a classic vanilla cake with chocolate cream cheese frosting is a winner! So easy to make, adding a few sprinkles to the cake batter gives it a little fizz of fun. Perfect for adult birthdays and kids parties!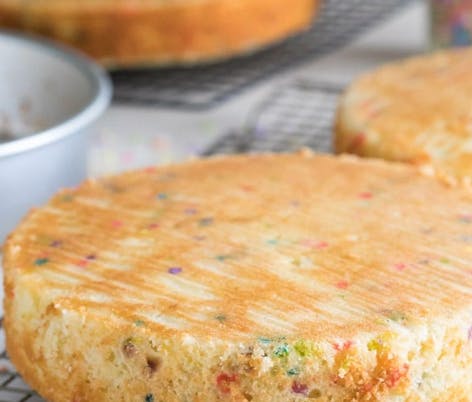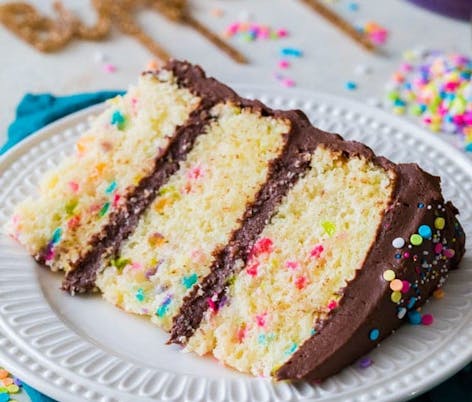 9. Make a birthday bundt
Perfect for grown ups, a bundt cake is a sophisticated alternative to your average birthday cake! We love the decadence and sophistication of this silky red velvet bundt cake recipe topped with icing. So simple and absolutely delicious!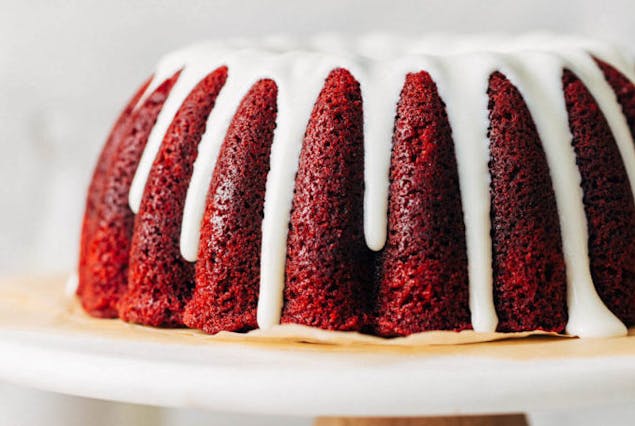 10. Make a birthday ice cream cake
The birthday cake of dreams. Combining our two favourite desserts for the ultimate birthday treat, this stunning Birthday ice cream cake is the ultimate twist on a classic recipe!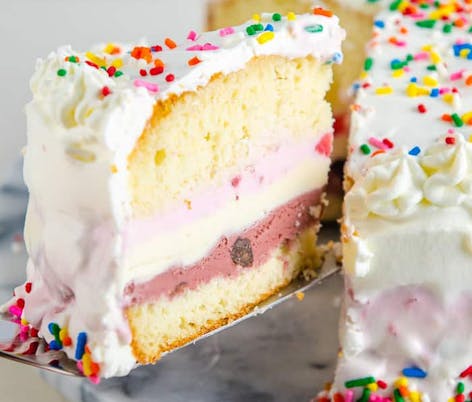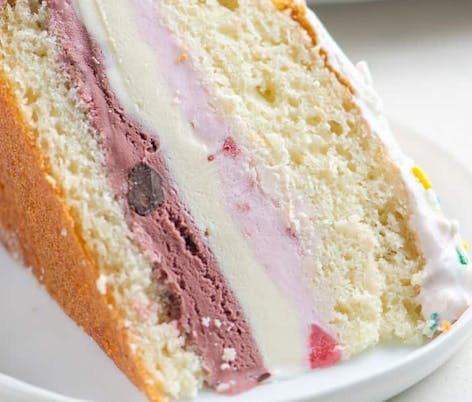 11. Make a simple vanilla sheet cake
Beautifully simple, a sheet cake is just the cake for serving up to party guests. Soft and delicious, just add the frosting of your choice and you're good to go!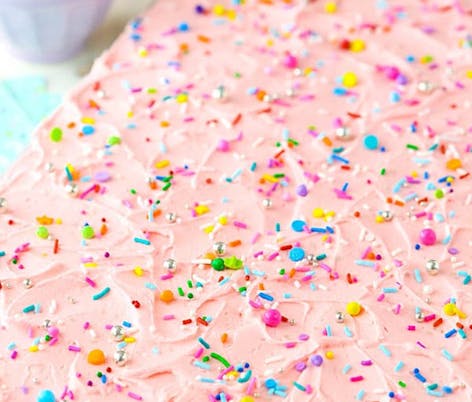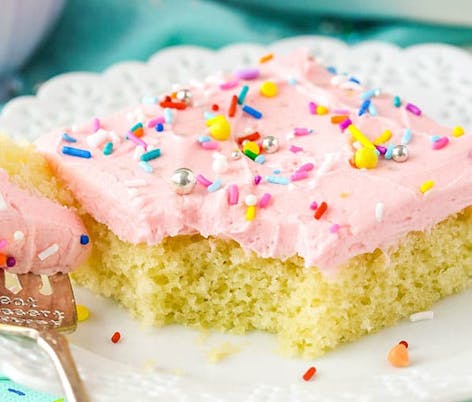 12. Feel like you're on holiday with piña colada birthday cake
This one's definitely for the grown ups. If you didn't get your holiday fix this year, why not bring the holiday to you? This piña colada cake recipe will whisk you away to a tropical island, with its tantalizing combination of pineapple, coconut and rum. Need we say more?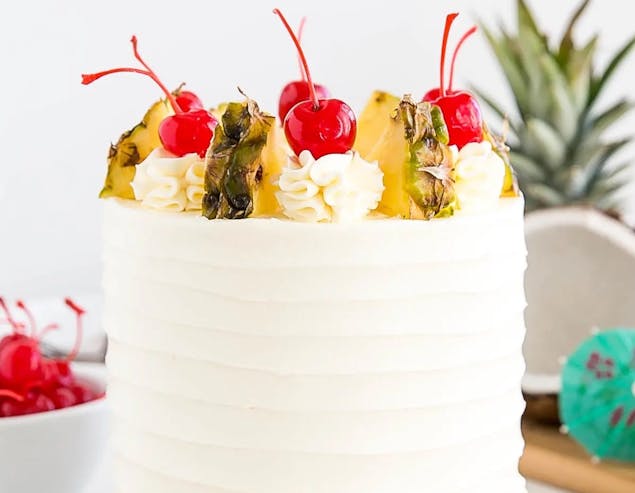 13. Give your birthday cake a glittery finish
For out-of-this-world birthday cake decoration ideas, a sparkly glaze or drizzle of glitter will give your bake the ultimate shimmer! Perfect for sea, space or disco themed birthday cakes that everyone will love.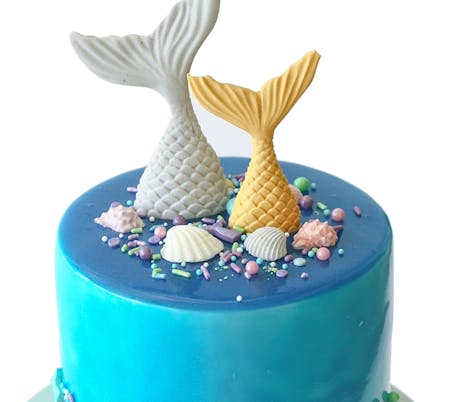 14. Make this easy one bowl chocolate cake recipe
Depending on how fancy you want to go with the topping and decorations, this one bowl wonder of a chocolate cake recipe is a top pick for birthdays! Fluffy and oh so chocolatey, you can even add tart raspberries or salted caramel to go the extra mile. For the topping make a decadent buttercream to pipe pretty rosettes on the top. Add candles, sprinkles, cake topper or whatever you fancy for the perfect birthday cake for chocolate lovers!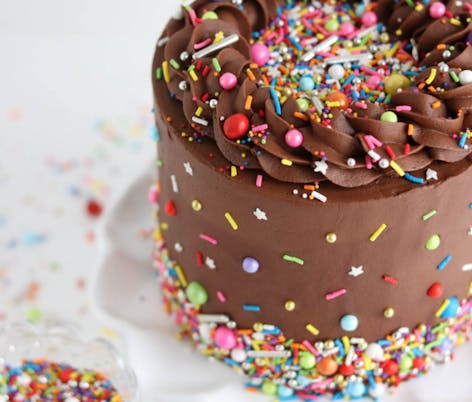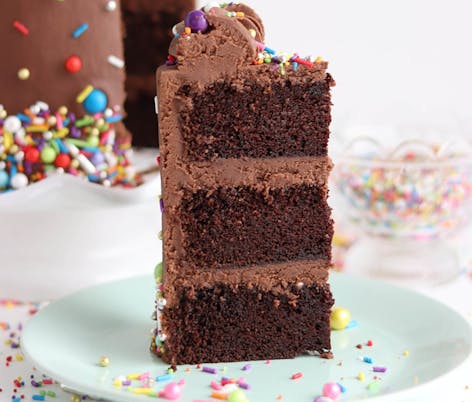 15. For sport fans, this football birthday cake is a winner!
Great for kids and teenagers who love football, make this fun and funky multicolour football birthday cake. Using a ball cake pan, a few simple ingredients and fuss free sugarpaste in all their fave colours, this recipe is a win win!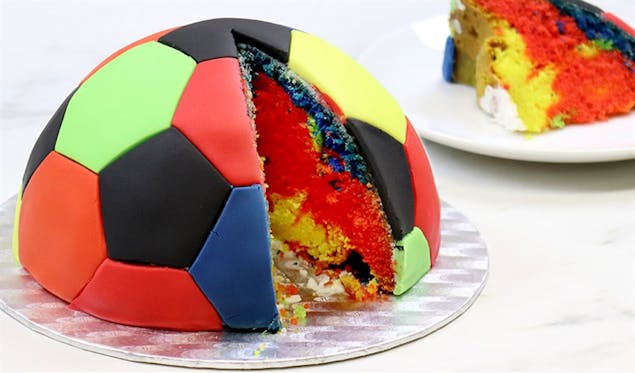 16. Jazz up your birthday cake with cake toppers! 
Cake toppers are one of the easiest and most fun ways to jazz up your cake in time for the celebrations. There are so many funky and fashionable sets to choose!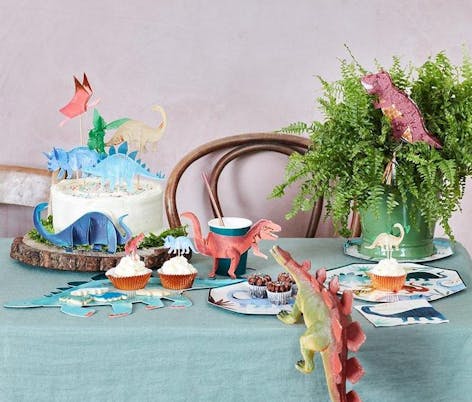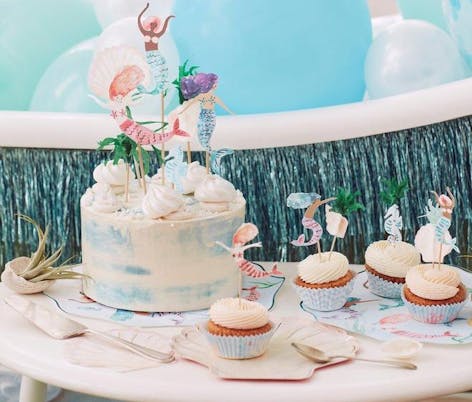 17. Make this Italian Love Cake
A scrumptious combination of chocolate cake and cheesecake, the Italian Love Cake hardly needs an introduction. This moreish birthday cake idea is a slice above your average sponge! Perfect as an after-dinner dessert to top off the celebrations.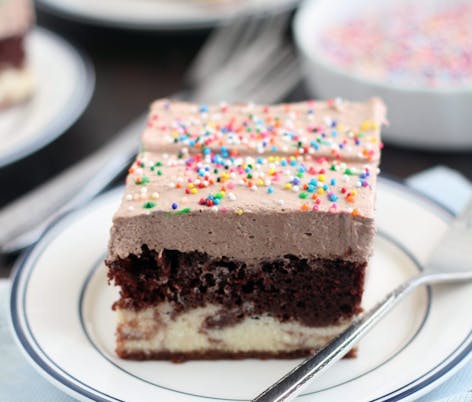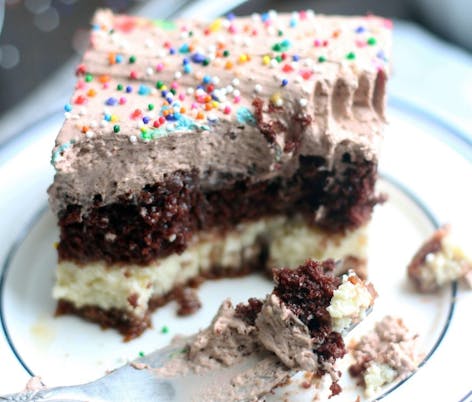 18. Make an ombré cake
This beautiful cake is an absolute show-stopper! The ombré birthday layer cake is so easy to make. Similar to the rainbow cake, all you need to do is separate your cake batter and colour in different tones of your favourite colour.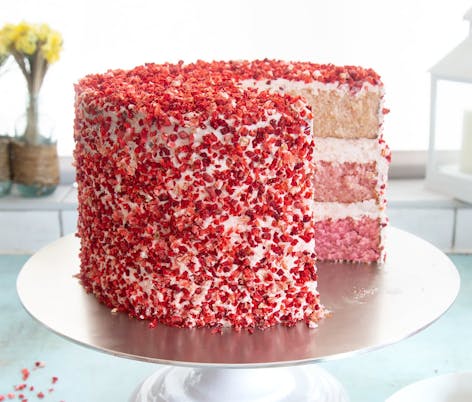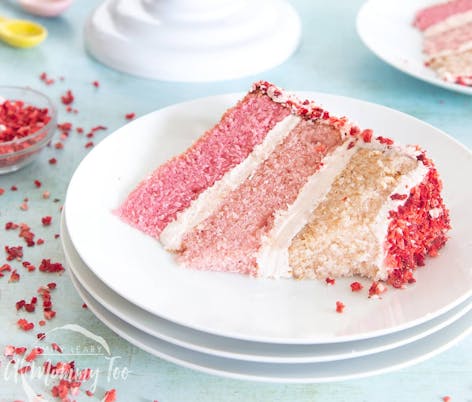 19. Celebrate with a pop by making this champagne cake!
The ultimate luxury birthday cake for grown ups. This pink champagne cake is the epitome of indulgence. And why not? It's your birthday after all! Use simple piping bags to decorate your cake, and don't forget to serve with bubbles!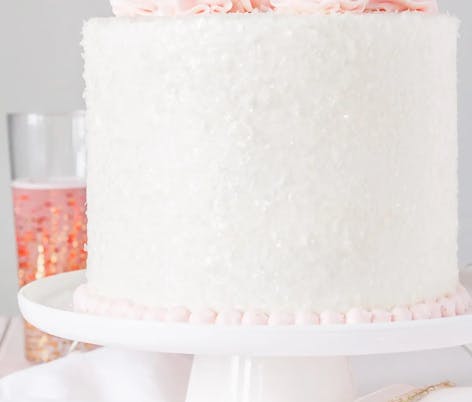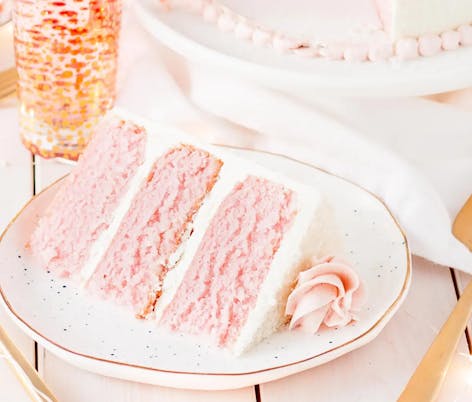 Explore more cake decorating inspiration