How to make a scrapbook: the ultimate beginner's guide to scrapbooking
Published on

13 March 2020
By

Holly Butteriss
4

min read
Creating a scrapbook is a wonderful way to cherish some of your most precious memories. With this guide to scrapbooking for beginners, you'll learn how to start a scrapbook in no time! From a super simple scrapbook album, to the more traditional layouts with lots of scrapbook paper, embellishments and washi tape - there's a scrapbook out there for everyone! With this guide we'll show how to make a scrapbook from scratch.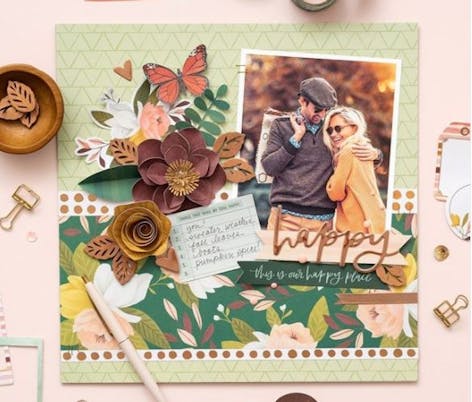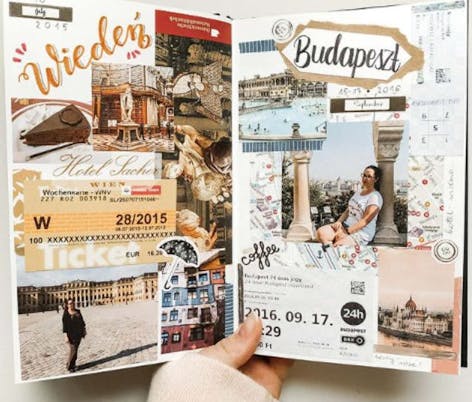 1. Gather your scrapbooking supplies
When it comes to scrapbooking, the supplies are part of the fun! That's colourful paper in every pattern you can imagine, embellishments to dazzle, and wonderland of washi tapes, pens, pencils, photographs, memorabilia and of course the scrapbook itself. You really can't have enough supplies in your scrapbooking stash!
Essential supplies to include in your toolkit:
A scrapbook, binder or album to get things started
Black pen or marker
Glue stick
Page protectors and refills
Scrapbooking paper
Cardstock
Embellishments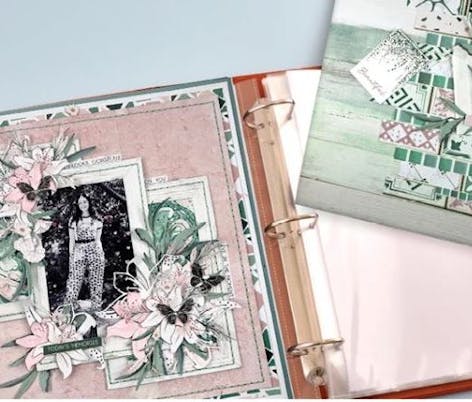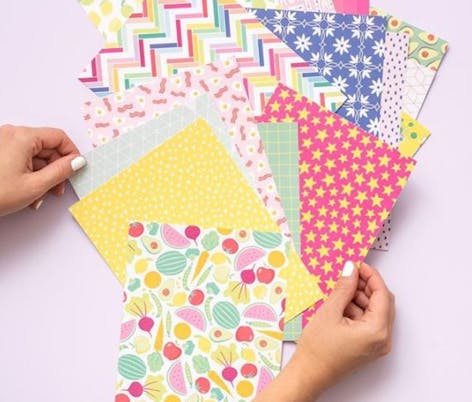 2. Choose scrapbook paper or albums
Scrapbooks come in all shapes and sizes! From the tiniest little scrapbooks to a simple photo scrapbook album, there's a scrapbook style for everyone! Big or small, make sure your scrapbook works for you.
3. Pick a topic or theme
The best place to start when you want to make a scrapbook from scratch, is to decide on a topic or theme. Once you've chosen a theme you'll be able to pick out a colour scheme, embellishments and photographs of friends and family members that add that extra special personal touch. We're loving seasonal scrapbooks filled with autumn leaves, and sand saved from your favourite beach. All your sunny summer memories and wonderful wintery adventures kept in one beautiful place!
Explore these fun scrapbook themes
4. Round up your photographs
Personalise your page with your favourite photos to remember forever and round up all your photographs to include in your layouts. You could even sort your photos into piles for the different pages you'd like to create! Think about how many photos you want on each page - do you want a single centre photo to build out the page around it or how about collaging a whole heap of photos? Play around with composition before securing your photos in place.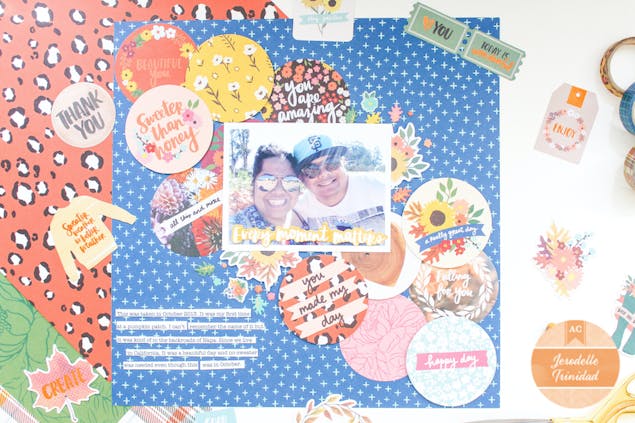 5. Choose your layout
Lots of layering with scrapbook paper, clean grids on white cardstock or a mix of everything, choose a layout that works for you and your theme. You can get super creative with all the embellishments and motifs your heart desires - scrapbooking isn't just about photographs! Stick in ticket stubs, postcards, love letters and receipts in your scrapbook pages - whatever memories you want to treasure forever. What's great about scrapbooking is that every page can be something different - switch it up and get creative! 
Play with layering before you glue anything down. Why not try using coloured backing or patterned paper to make your memories pop? You can keep it super simple or go crazy with embellishments - it's all about YOU!
6. Get creative and add embellishments
This is where the fun really begins! With your scrapbooking supplies, you can create unique designs using all the exciting embellishments in your stash. Get the perfect backdrop to your holiday layouts with scrapbooking paper and add a touch of fun with embellishment stickers. Why not level up your skills with die cutting? Our handy guide to die cutting will tell you all you need to know to get started!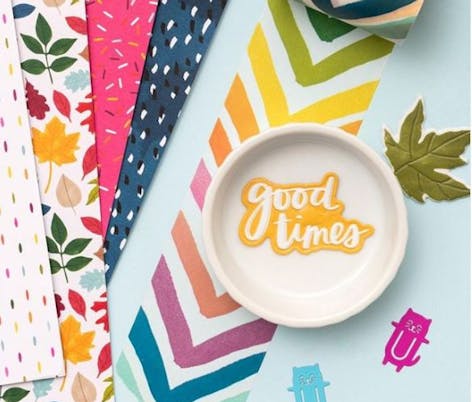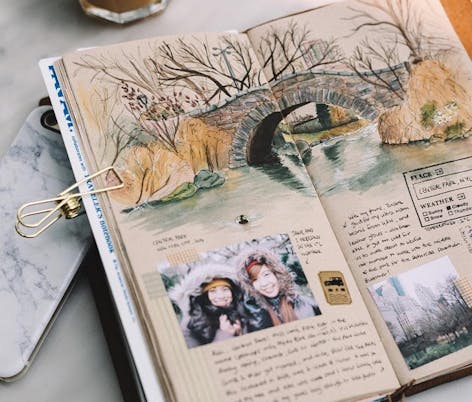 7. Add journalling to your pages
"But what should I write about?" It's an age-old question, you've done all the prep, gathered your supplies and you've done some sticking but what do you actually write about? Well, you don't have to write anything! After all, it is your scrapbook. So if all you fancy noting down is where the photograph was taken and a date then that's perfect! But if you do want to scribble in your scrapbook why not write down everything you can remember about a moment you caught a snapshot of? Not just when and where and who, but how you felt, the things you can't see in the picture. 
Write scraps of poetry, or reflective musings, inspirational quotes and passages from favourite books. Whatever inspires you, write it down alongside your most treasured memories. When thinking about how to start a scrapbook, the best advice we have is don't think about it too much, just go for it!
Hopefully all these gorgeous and creative scrapbook ideas have inspired you and given you all the guidance you need to know how to start a scrapbook from scratch!