Fair isle knitting is a favourite with knitting newbies and veteran knitters alike. As one of the most traditional knitting techniques, fair isle is used to create captivating knitwear using multiple colours. Get ready for beautiful jumpers, accessories and homeware in this iconic and stylish stranded stitch technique.
What is fair isle knitting?
Fair isle is a beautiful knitting technique that is used to create gorgeous patterns using multiple colours. If you're working with a project that uses fair isle you might find a knitting chart in the pattern by the designer to help guide you. Fair isle can be knitted in panels that you can sew together to make your garment, or knitted in the round in one continuous piece.

Why is it called fair isle?
Fair isle knitting gets its name from the island of Fair Isle, in the UK's Shetland islands, where it originated. Fair isle knitting picked up popularity in the 1920s, when the Prince of Wales sported a collection of perfectly patterned jumpers during public appearances.
What is a fair isle design?
Traditional fair isle consists of a limited colour palette, uses two colours per row and is worked in the round. However, nowadays many knitters refer to any kind of knitted colourwork as fair isle, especially if working in alternating colours.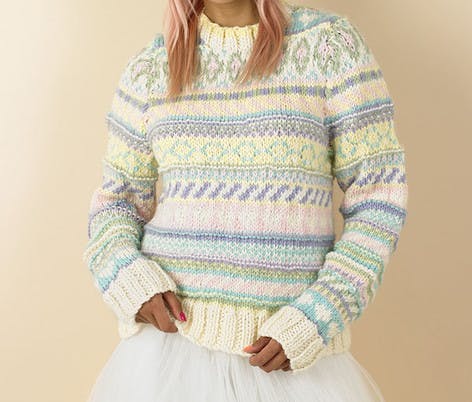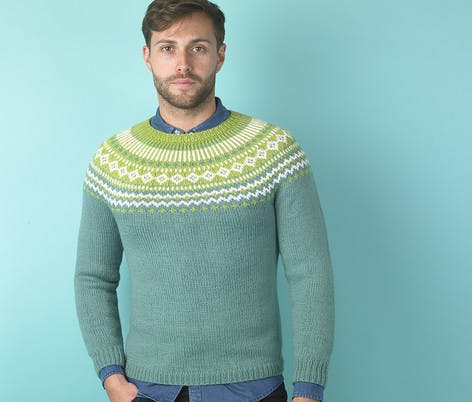 What is stranded knitting?
The simplest way to achieve stunning fair isle knits is stranded knitting. Stranded knitting involves using two colours of yarn at the same time, carrying the yarn that's not in use loosely across the back of your work. This makes it super quick and easy for you to change colours as you go.
Materials
As many colours as you like!
Cup of tea and a biscuit
How to knit the fair isle technique
1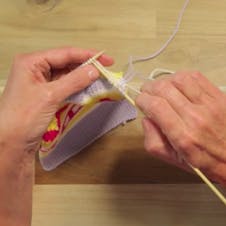 On a knit row when you're ready to change colour, insert the right needle into next stitch working with the first colour. Then, pick up the second colour. Take it under the first shade of yarn and knit the next stitches.
2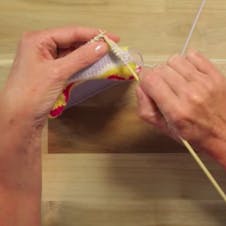 Change back to first colour and, taking it over the second colour, work the next 3 stitches
3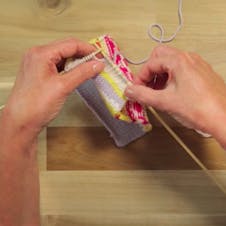 Repeat, 3 more stitches in second colour, making sure that the same colour is taken under each time. This will stop the yarns from tangling.
Pro Tip
Make sure your knitted stitches are spread out evenly on your knitting needle, so the tension remains nice and consistent!
4
On a purl row, insert the right needle into the next stitch, working with the first colour change colour by picking up the second colour and taking it under the first colour and purling the next stitches. Change back to the first colour and, taking it over the second colour, work the next stitches
5
Repeat, making sure that the same colour is taken under and the same colour over
Fabulous fair isle patterns