In this fab step-by-step tutorial, Kate Owen will show you how to use excess binding fabric to make a pretty edge on your quilt.

In this fab cheat binding method, you'll learn how to fold the binding material, pin the edges, create lovely neat corners and finish using a sewing machine, for stunning results.
Learn how to bind a quilt (the easy way!)
1
Align your backing fabric. Make sure your backing fabric is bigger than your quilt. Kate recommends 3 inches of extra backing fabric all the way around.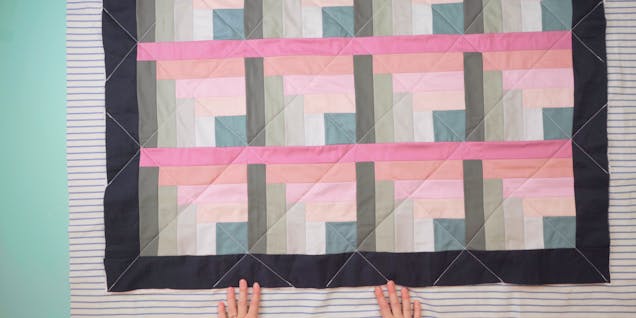 2
Fold the binding once. On your the edge of the quilt, fold your backing once, so it is aligned with your trimmed wadding.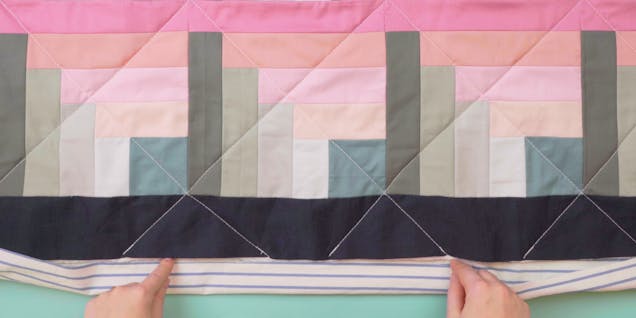 3
Fold the binding over twice.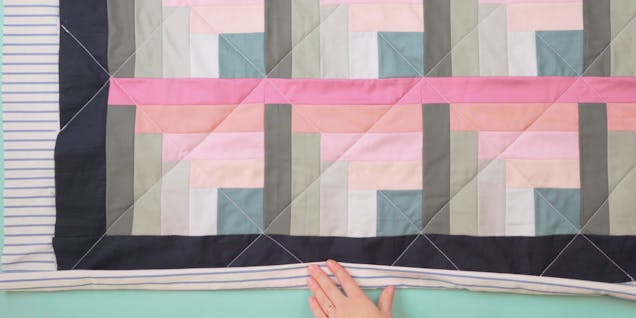 4
Pin down the folds, leaving the corners for the moment. Repeat all the way around your blanket.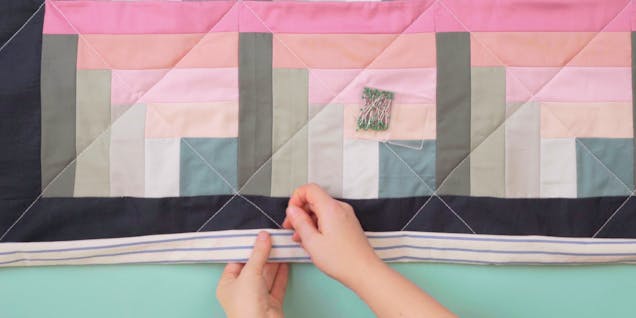 5
Turn quilt around and repeat.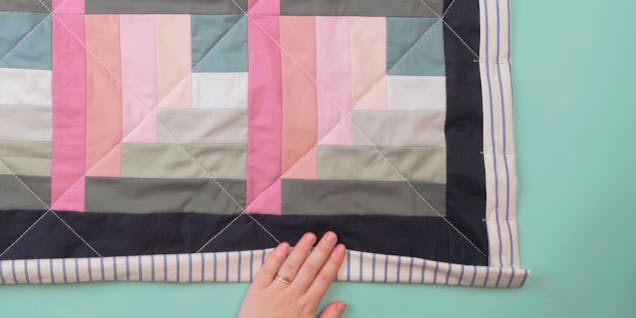 6
Trim excess fabric. If the fabric layers on the corners of your blanket are too thick to sew then trim the internals. Otherwise, you can make a neat fold to tidy the corners before pinning secure.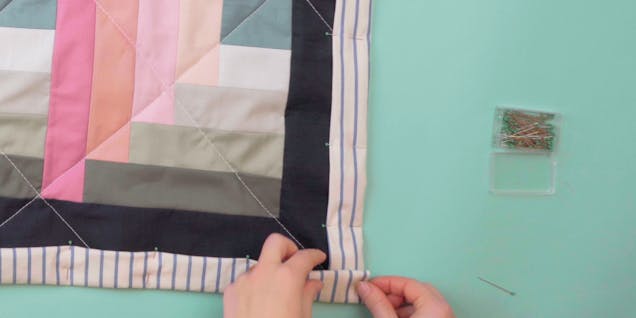 7
8
Pin your binding material so it's secure.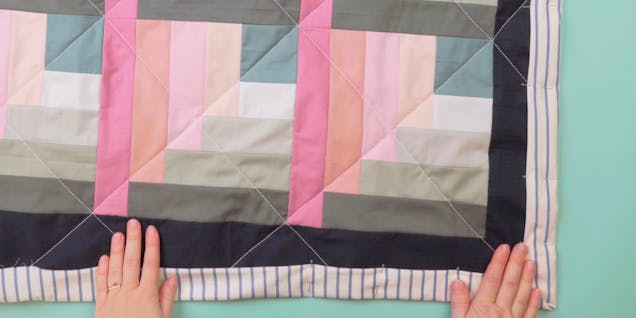 9
Sew the binding all the way around using your sewing machine.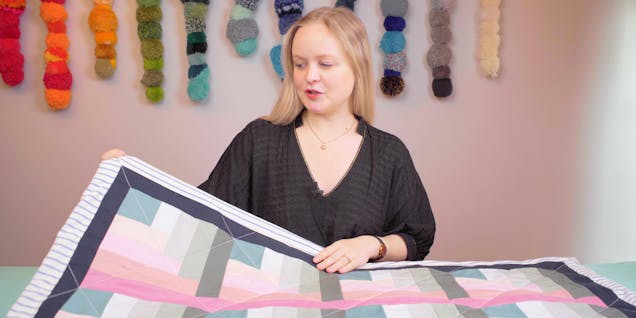 More sewing and quilting tips and tricks