The home of smart, kind, makers
At LoveCrafts we're on a mission to help everyone feel the joy of making. We're building a home for makers - a single place to shop, share and dream in crafts. Our team of smart, kind, makers help to make this happen. We're always on the lookout for lovely makers to join the family, so if you think this might be the home for you, read on!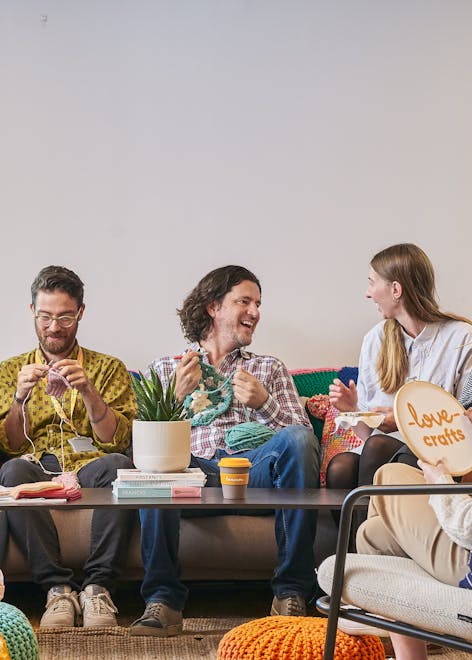 A note from our founder, Edward, on our LoveCrafts vision
We're here to make two things. To build our digital craft business, and to create our working life together.
I started LoveCrafts just after my dad passed (happily at 88, he had a super long innings) and his departure was a strong reminder that our time is the most precious thing we have - it's critical that we spend it well.
At LoveCrafts we believe our greatest making project is to shape our working days together."
Work is a significant slice of any life, and at LoveCrafts we believe our greatest making project is to shape our working days together. In the early days, we asked new joiners to make their own table and chair. It was a symbol of the hand we all play in building our home together. That same entrepreneurial spirit lives on (although, don't worry you now get a less wonky, ready-made chair when you join!).
We've boiled our philosophy down to three words - Smart, Kind & Maker. For us, these three things matter, a lot. Being around talented people using their heads and hearts to get stuff done feels like time well spent.
Our team of smart, kind, makers are weaving together traditional and digital craft to recreate the world of making as we know it. With the technical revolution still sweeping the world we believe everyone can feel the joy of making whether that's knitting, sewing, building bytes, or baking cakes, and we're on a mission to make it happen. It's why we love crafts, it's why we're LoveCrafts.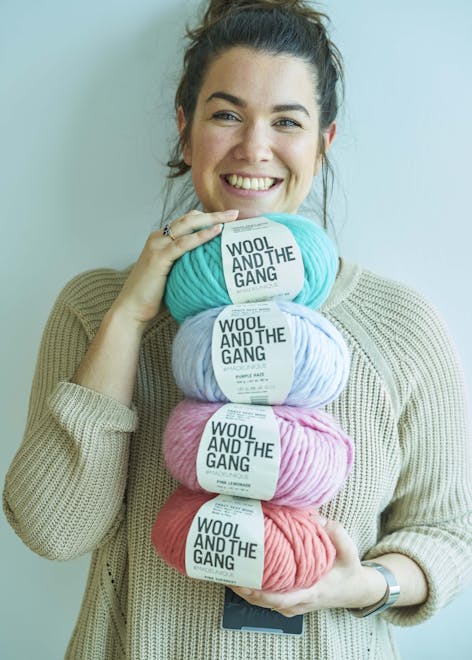 There are so many daily opportunities to be creative! Plus all the crafty inspiration and advice you could ever need!" Jo, Head of Design & crafting queen.
LoveCrafts' DNA
We're smart
Smart is much more than being intellectual, it's being creative, practical, digital, aesthetic and emotional. We celebrate curiosity and question convention. And, above all, we are always curious - adapting and striving to make things better.
We're kind
Life is short so we make the most of every moment. Kindness transforms our workplace into a home away from home; our colleagues into family.
We're makers
We're making LoveCrafts bit by bit. Through digital wizardry and a whole lotta' cake, we're building, modifying, innovating and creating a home for makers.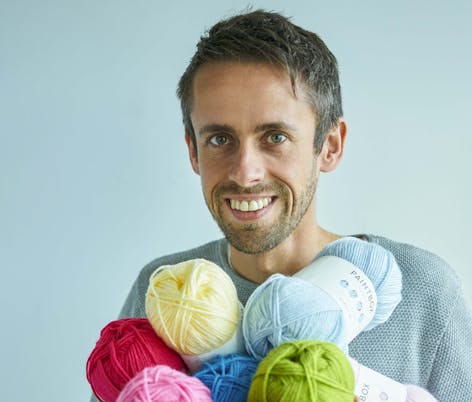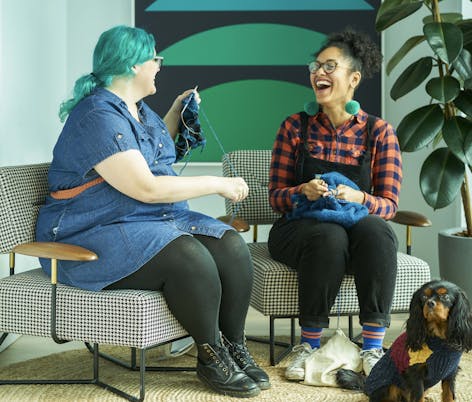 The people really make it a special place to work, where it often doesn't feel like work at all! It's just a bunch of smart and kind people making something together, how nice is that?" Adam, Digital Marketing Wizard & LoveCrafts Longtimer!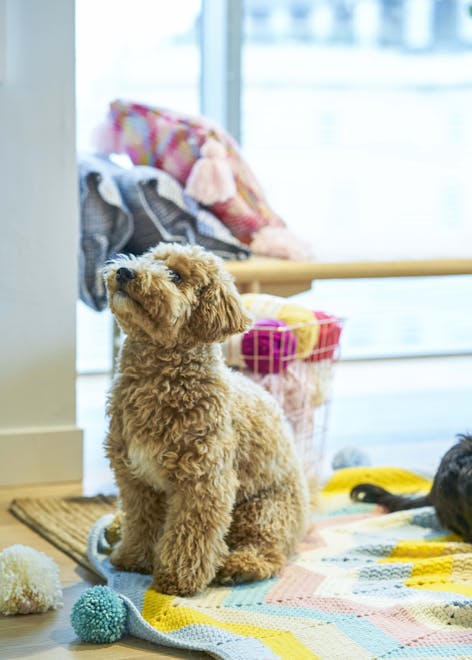 The LoveCrafts Promise
Regular opportunities to make
Monthly crafternoons, mindfulness sessions, and of course great staff discounts. These help us to take time away from our screens, learn to craft and be a more mindful maker.
There will always be cake
At LoveCrafts we love cake! We've also got your breakfast, fruit and snack needs covered. Not to mention all the tea, coffee, beer, and prosecco!
Cultivating your learning and development
The LoveCrafts learning culture helps everyone on their LoveCrafts journey expand their knowledge, learn new skills and hone their smart, kind, maker qualities.
A culture of kindness
Best of all, we have supportive and kind colleagues, autonomy over our work and space to be creative. LoveCrafts in London is a dog-friendly office too! Extra cuddles from furry friends always brings joy.