The ultimate beginners guide to découpage
Published on

27 April 2022
3

min read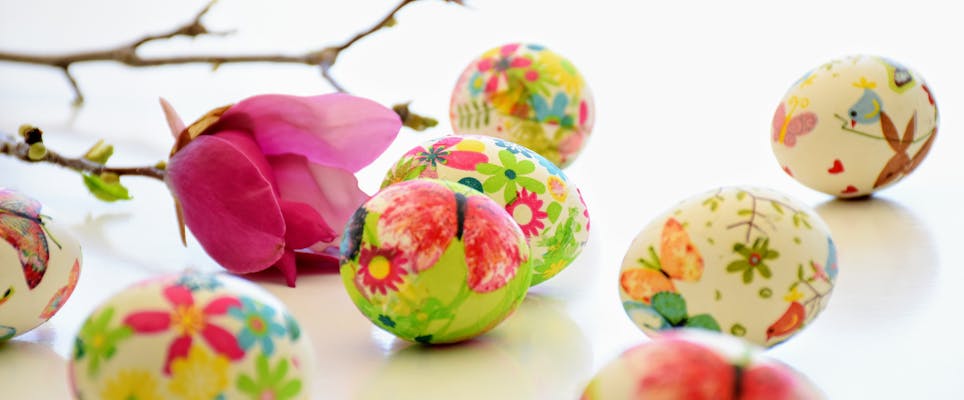 Découpage is the art of decorating an object with paper cutouts. Découpage can be used for a whole host of projects – from cardmaking to scrapbooking and even decorating items of furniture! If you're keen to get started, you're in the right place! Here's our ultimate guide to découpage. 
What is découpage?
Découpage is simply cutting out decorative paper and gluing it to another object. découpage is often combined with paint, gold leaf and other decorative elements to create a cool collage finish. 
Although the fancy French word sounds complex, découpage is actually a very simple craft that's perfect for beginners. All you need is some découpage paper, some scissors and some glue to get started! 
It's worth bearing in mind that there are two different types of découpage in papercraft. One involves cutting and pasting paper to an object and finishing with a varnish for a smooth finish. The other – more popular in cardmaking – is layering up paper with foam pads or a thick glue to build up 3D pictures. Here, we're focussing on the first – layering paper onto an object for a smooth finish. 
Looking for cardmaking découpage sets?
What do you need for découpage?
One of the best things about découpage is that you don't need loads of specialist equipment to get started! All you really need is:
Scissors
Glue
Paper – scrapbooking or cardmaking paper, tissue paper, newspaper or magazine clippings, wrapping paper, wallpaper, photographs or anything else you can think of!
A gloss or varnish
It can also help to have a découpage brush to help you get a smooth finish. A silicone mat might come in handy to avoid glueing your work to the surface. 
Do you need a certain type of paper for découpage?
You don't need a certain type of paper for découpage. You can use all sorts of paper ephemera – from photographs and newspaper clippings to letters and wallpaper samples!
Découpage finishing products
How to découpage
The great thing about découpage is that anyone can do it! It takes a bit of practice to get a smooth finish, but it's so easy to have a go. Grab the tools from the list above and get started!
Prepare the surface of the object you want to découpage. You can buy lots of shapes of cardboard objects for découpage, and this is a great place to start. If you're doing découpage on an item of furniture, sand it down and make sure it's nice and smooth. 
Cut out the paper to fit the surface. Play around with different compositions and ensure you have enough paper to cover the surface of your object. 
Glue the pieces of paper to the object. This is découpage! Don't be afraid to layer up some elements. 
Smooth the paper down using a découpage brush. This will give you a neat, tidy finish.
Add a coat of varnish to set the paper in place and finish off your first découpage.
Découpage ideas
Feeling inspired to try out some découpage? We've got loads of ideas to inspire you! From simple nesting boxes to cute découpage eggs – there's something for everyone.
Start simple
One of the best ways to have a go at découpage is by working onto a pre-made cardboard shape. Boxes make excellent first projects – you can découpage them to tie in with the style and colour scheme of your home! They also make thoughtful gift boxes to be held on to long after the present has been unwrapped!
We absolutely adore these fab découpage napkin plant pots by Place of my Taste. All you need is a basic terracotta plant pot, some floral napkins and a few basic tools! These plant pots would make a gorgeous gift for a green fingered friend.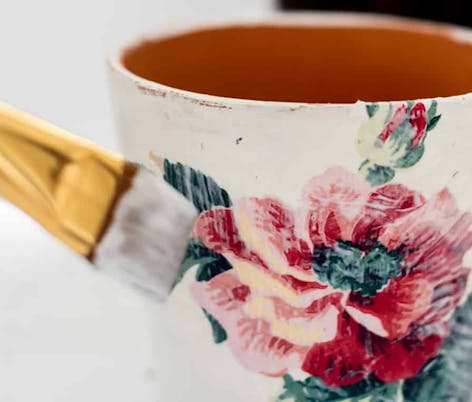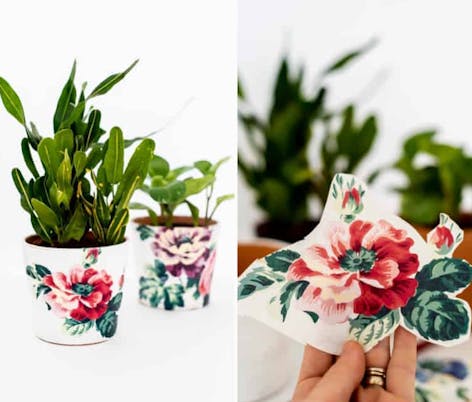 A tray is a great project for a beginner. The large, flat surface will be easy to work on, while the corners offer a good challenge.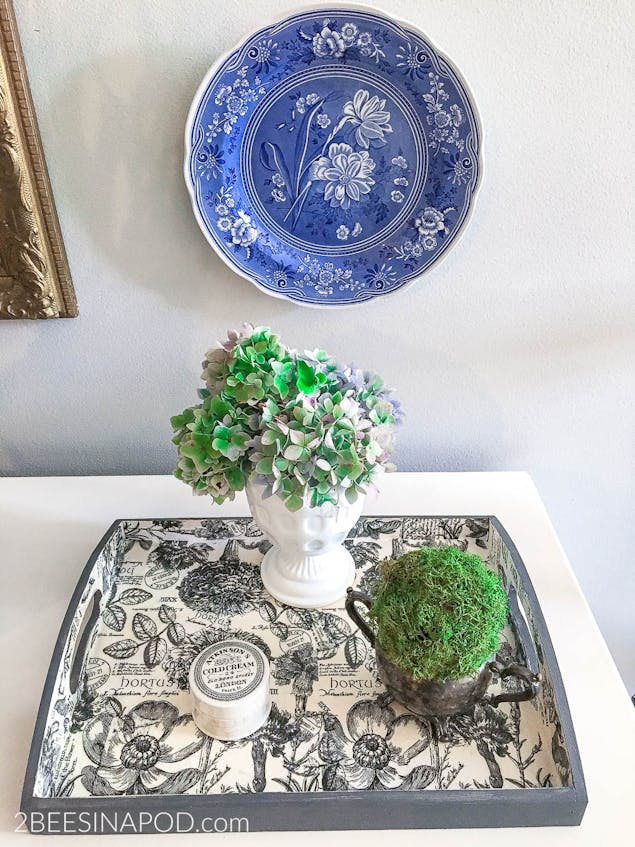 Eggs aren't just for Easter! These little découpage delights can make egg-cellent ornaments all year round.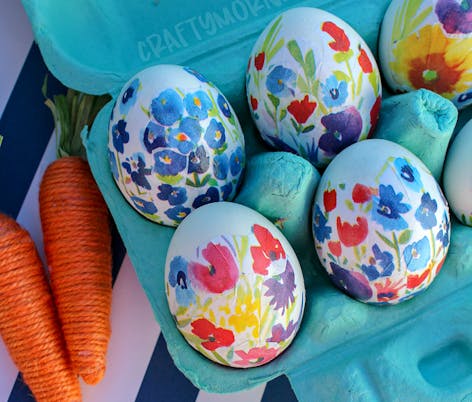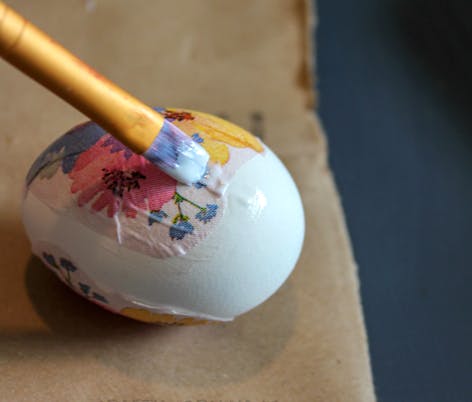 Discover more papercraft guides