DIY Christmas gifts are not only super fun for you to make, but add that extra special personal touch to your festive gifting! Handmade Christmas gifts can come in all shapes and sizes, are budget friendly and perfect for all your friends and family.
1. Stocking stuffer scrunchie
This super cute scrunchie makes the perfect stocking stuffer, easy to make and customisable with different colours and patterns!
2. Embroidered keepsake hearts
These little fabric hearts are a super sweet handmade Christmas gift you can make with some leftover fabric and a bit of sewing! Stitch your loved ones' names onto the heart and pop it in their stocking for Christmas day.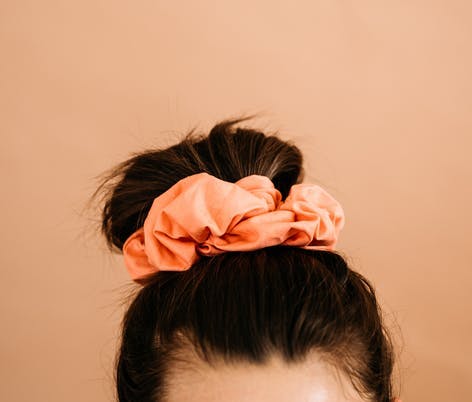 4. Buzzing about these beeswax wraps!
Everyone is looking for ways to be more eco-friendly, and these DIY beeswax wraps make a fantastic gift that is super cute and practical too! The perfect DIY Christmas gift for coworkers who are always leaving their lunch in the fridge.
5. Festive fabric covered tree ornaments
These super sweet tree ornaments from Alice and Lois are not only perfect for your tree, but as a little treat for a friend or secret santa present!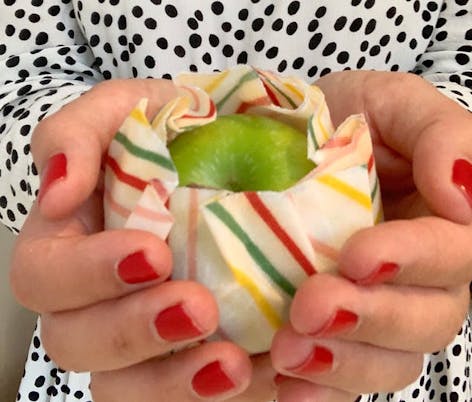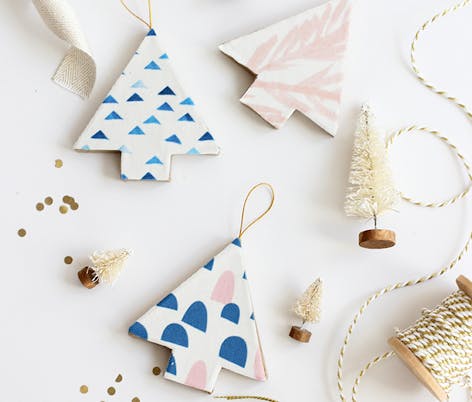 6. Snazzy snow globes
We love this little DIY snow globe! Super festive and customisable too, it doesn't have to be holiday themed, choose a theme perfect for the recipient!
7. Last minute DIY Rudolph
Need a last minute gift to stuff in a stocking? This DIY Rudolph gift card holder by Vanessa is the perfect project to add a personal touch to a last minute present! This is definitely one for the kids to enjoy making as well.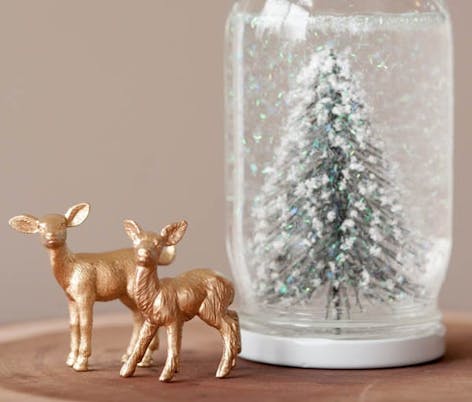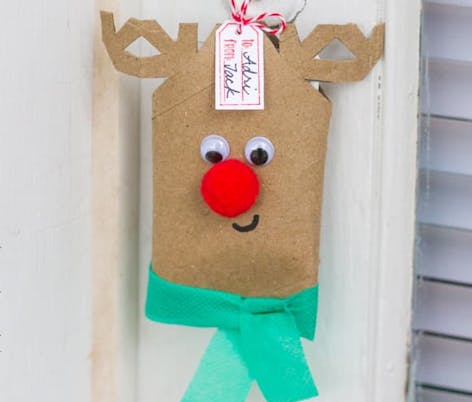 8. Sweet treats
These coffee mug mixers are a fab little festive DIY Christmas gift you can whip up in an afternoon. A spoonful of melted chocolate and sprinkling of crushed candy canes or nuts and you're good to go!
9. Christmas tea trees!
For the tea drinker in your life, this super cute DIY Christmas gift idea by Bonnie is the perfect handmade gift. Grab sachets of their favourite tea and you're good to go!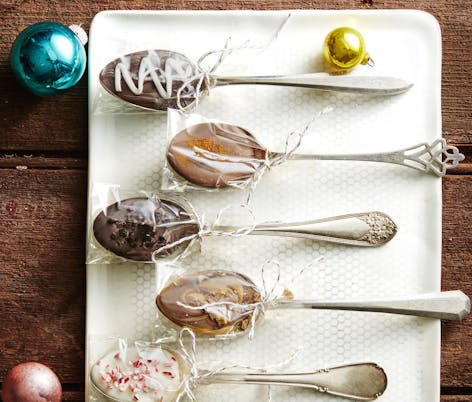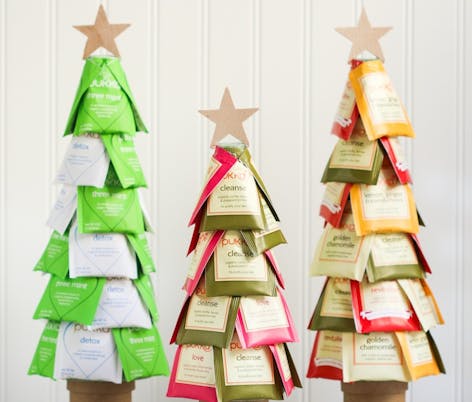 10. Pretty plant pots
These crochet plant pot covers make for a lovely DIY christmas gift for a green-thumbed friend! Gift them a new planty baby and crochet a cover for a special handmade touch.
11. Funky face cloths
For your skincare obsessed friend, these handy reusable face cloths are eco-friendly and super cute! Choose from loads of different colours and patterns for an extra personal touch.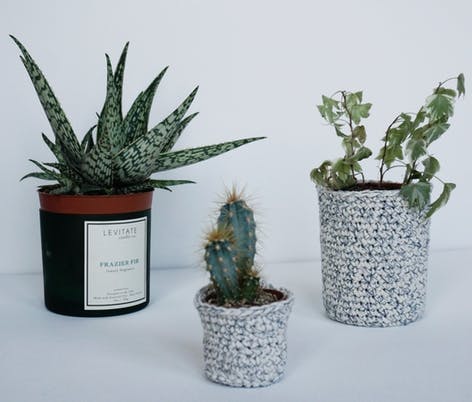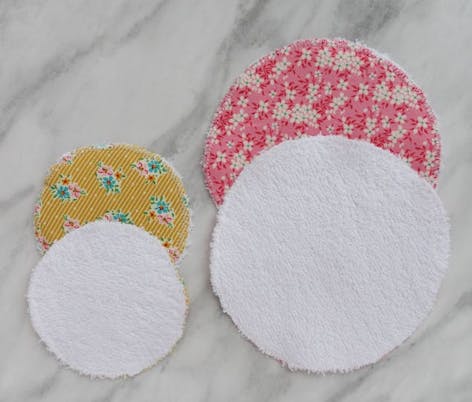 12. Magical macramé bottle tote
Gifting a bottle of wine and want to jazz it up a bit? This cute macramé bottle tote bag (which totally doubles as a plant hanger!) is a fun way to make a simple bottle special.
Even more marvellous makes!
DIY Christmas gifts have never been so fun to make! With loads of options for your friends and family, a creative DIY Christmas gift will make the festive season that little bit more magical!