We can almost hear the sleigh bells! With Christmas around the corner and more of us staying in this year, it's never been a better time to gather together for some holiday craft making to get you into the Christmas spirit. So boil the kettle, put the Christmas music on and gather your papercraft supplies!
From papercraft Christmas cards to pretty paper snowflakes the kids will love, festive origami and yuletide gift tags. There are so many ways to dress up your home this season, explore these 10 Christmas papercraft ideas!
Papercraft Christmas Trees fir everyone!
Leaf an impression this Christmas by making your very own mini papercraft christmas tree to spruce up your dining table, brighten your window sill or bring a bit of holiday cheer to your work desk. We love this pretty pine from Creaky Hearts. Or why not make like Paperbound and use metallic green to give your tree a twinkle!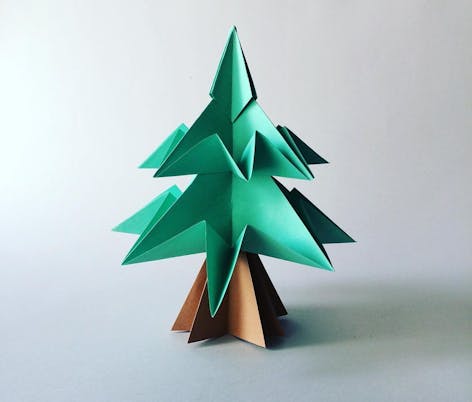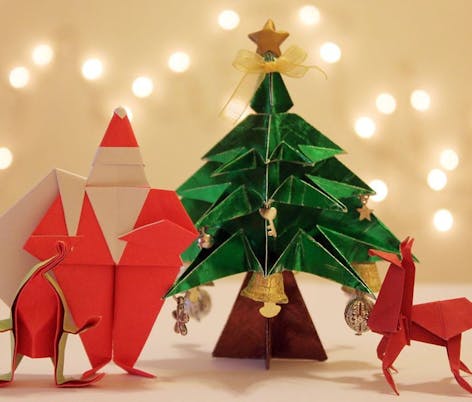 Make paper snowflakes (kids will love!)
Kids will love a crafternoon of snowflake making! A gorgeous fusion of origami and paper cutting, snowflakes are fab for all ages! They can be as fancy or as basic as you like. All you need is white paper, card or tracing paper (if you're planning on sticking to windows) scissors and a few simple steps to bring the winter wonderland indoors!
We love these magic snow-makes from Ashley and her family at The Vanilla Tulip and this simply fab snowman design by the incredible Paper Snowflake Art.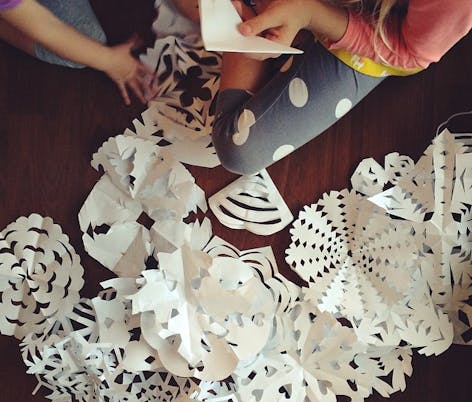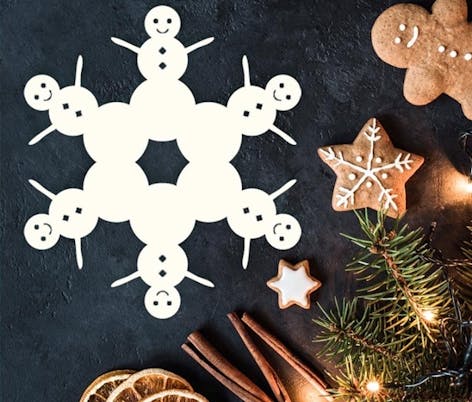 DIY Christmas cards to show you care
With a whole Santa's sleigh of card-making supplies available, it's never been easier to craft your own Christmas cards! From sparkly snowflake stickers to snowman stamps, gold and silver glitter to nativity paper cuttings, choose your fave and get making! And for those looking for eco-friendly festivities, why not recycle materials from Christmas past, by upcycling last year's cards, gift tags and ribbon.
Whether you pick a classic minimalist design, like these stunning cards by Jurianne Matter, or opt for a more playful Rock n' Robin-style like Rachel Lowe's mixed-media make - have fun!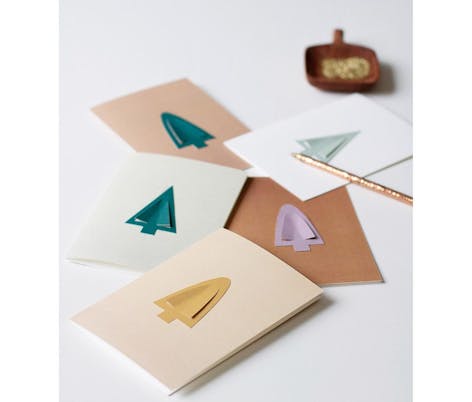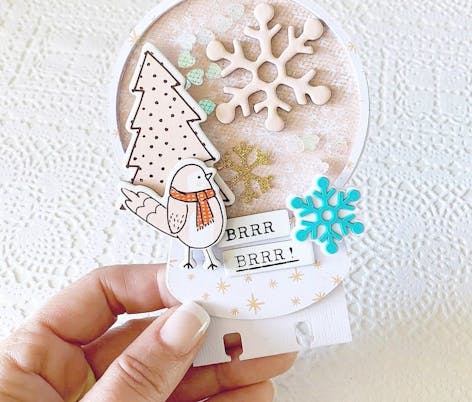 Dress up your holiday gifts with DIY gift tags
Don't tag along with the crowd - why not make your own holiday gift tags this Christmas! A beautiful way to dress up your gifts, DIY Christmas gift tags are so easy and fun to make. So gather some card, glue, scissors and supplies of your choice. Stickers, die cutting, stamps and multi-media - there are so many ways to make your festive gift tags fun and original! We love these naughty and nice tag designs by Decoraciones Yani and this gorgeous selection of DIY tags from Mom Das!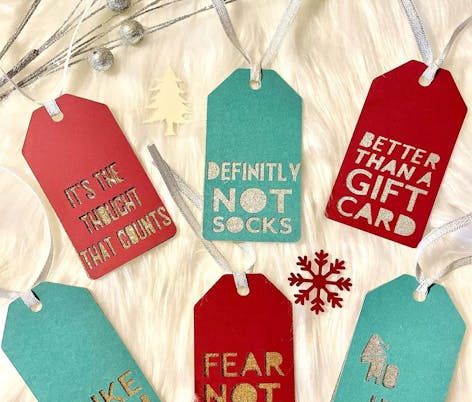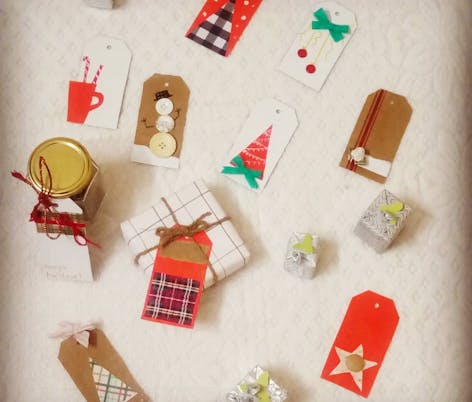 Craft Christmas bows to dress up your gifts
Tags are not the only way to jazz up your gift giving moment! We're just head over heels for these beautiful handmade bows by the The Daily Life of Creativity and Mommy n Me Crafts, that will look so pretty nestled under your tree for all to see!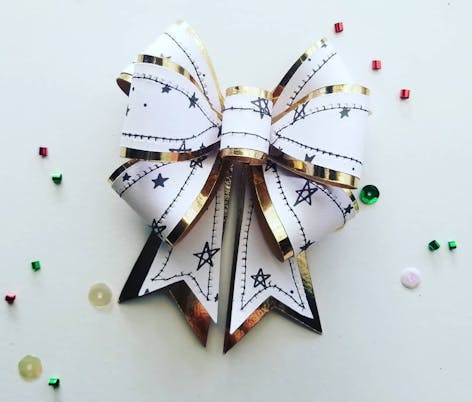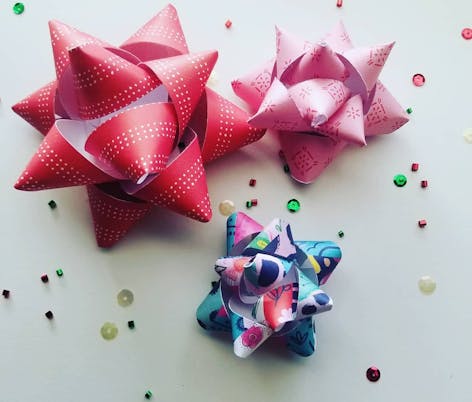 Craft festive paper bunting to spread the holiday cheer
Make every corner of your home merry and bright with DIY festive paper bunting. All you need is some card or thick paper, some festive string and a sprinkle of Christmas magic for lovely lengthy decor you can hang and drape all over your home. (Just make sure to keep clear of candles!) Make like ZebratiniART, and upcycle old Christmas cards. We love these minimalist rainbow bunting with classic gold lettering for a joyful twist as seen on IndieBohoVintage.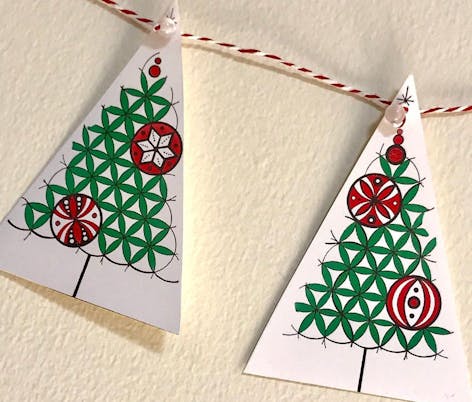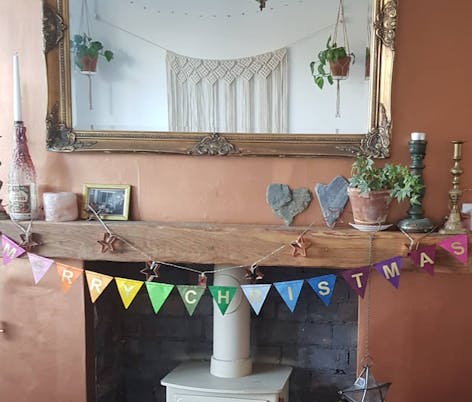 Make paper chains for all the family (A great craft for kids!)
Paper chains are a great and easy activity to enjoy together! Perfect for little hands, who might not be scissor-ready, all you need is Christmassy paper chain strips (and some glue or tape if you are making from regular paper) to make rivers of jolly interlinking chains. Deck the halls (or hearth) like BlondButterlyHome or drape around your tree like the fabulous Hawkins family!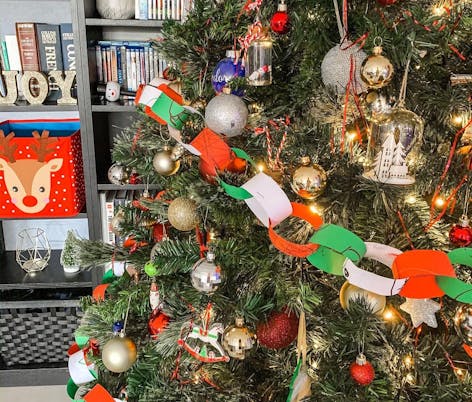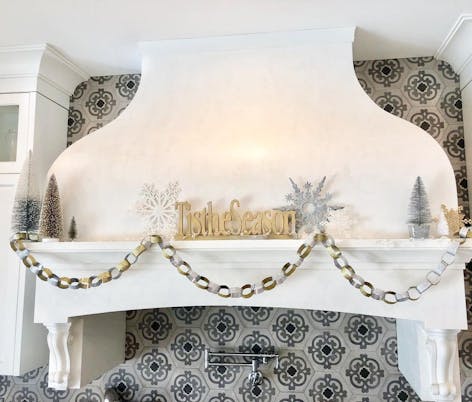 Give your Christmas wrapping paper a personal touch!
For that added personal touch, jazz up classic brown, silver, gold or plain wrapping paper by giving it a stamp that would make Santa's elves proud! Perfect for big and little kids, there's lots of ways to make jazz up your wrapping paper. Whether you're using homemade potato stamps from leftover spuds in your cupboard like Two Sisters Decor or swooping up one of our gorgeous evergreen festive stamps that you can use year after year like Interno 66a. Wrap your gifts with joy with hand-printed paper!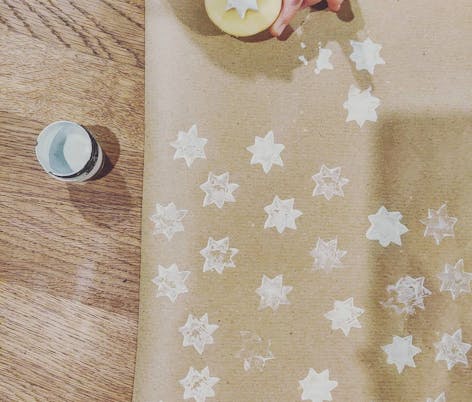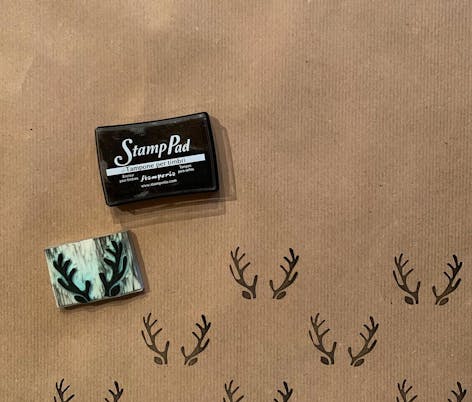 Make paper stars to sparkle and shine
Whether you're stringing them together to make a pretty garland, dressing your dining table or sitting at the top of your tree for the ultimate showstopper! Brighten up any space with pretty paper stars that will have you stargazing from the cosy comfort of your own home! Whether you're making simple cutout clusters or festive origami like this beautiful chic constellation from Kristin Young, bring the magic and wonder of Christmas indoors.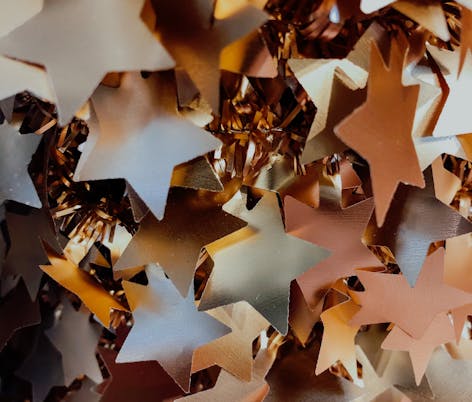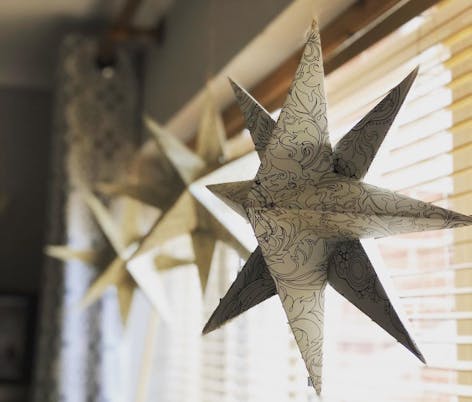 Make beautiful paper baubles to brighten your tree
Papercraft is a wonderful way to make your Christmas one of a kind! We love to see makers craft paper Christmas decorations that are filled with character and inspiration! We can't get enough of these pretty 3D candy-coloured paper baubles by Karina and fabulous Christmas paper ornaments by Hannah Hall made from beautiful Italian recycled paper.