10 stash-busting small sewing projects ideal for beginners!
Published on

2 March 2022
3

min read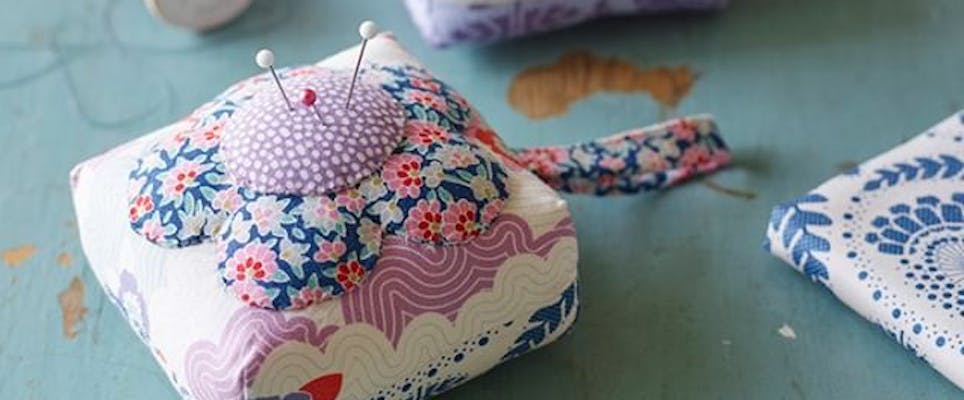 Small sewing projects like scrunchies and cushions are perfect for beginners, as well as being great stash-busting makes too, perfect for using up those scraps you've discovered while spring-cleaning. Small keepsakes, gift ideas for a small budget and projects for when you're tight on time – these small sewing projects are exactly what you need!
1. DIY hair scrunchies
Hair scrunchies are making a comeback, and they're popping up all over the place. If you've got a few scraps of fabulous fabric and some elastic, you can give the shops a run for their money! With our scrunchie tutorial from the wonderful Raye, you'll have a scrunchie for every day of the week when you see how easy these are to make!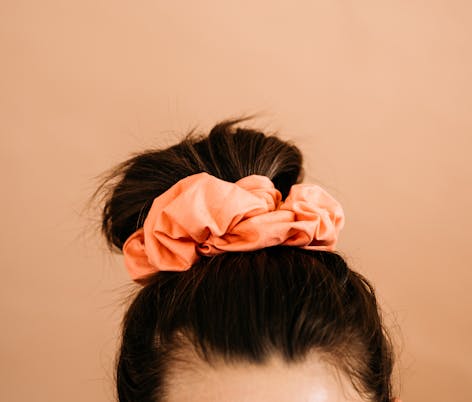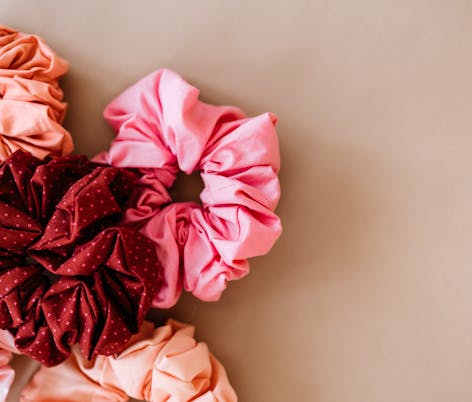 2. Lovely lavender sachets
These Russian doll lavender sachets make a beautiful, affordable last-minute gift for a loved one! You can pop your doll inside wardrobes or cars for a burst of fresh fragrance. If you've got an abundance of fresh lavender, this is a great way to make use of it. Otherwise, readily available dried lavender will do the trick!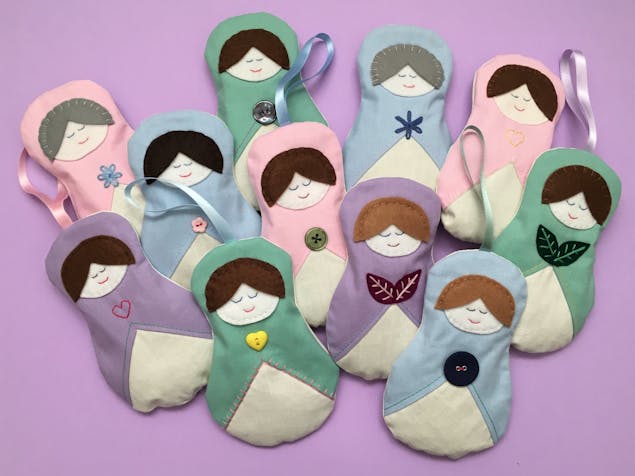 3. Brilliant bookmarks
Calling all bookworms! This is the ideal project (or present) for someone who loves to read. This beautiful bookmark only takes five minutes to make, making it perfect for a beginner sewist and a super quick last-minute gift idea. Follow along with Teresa as she shows you how to make your own bookmark.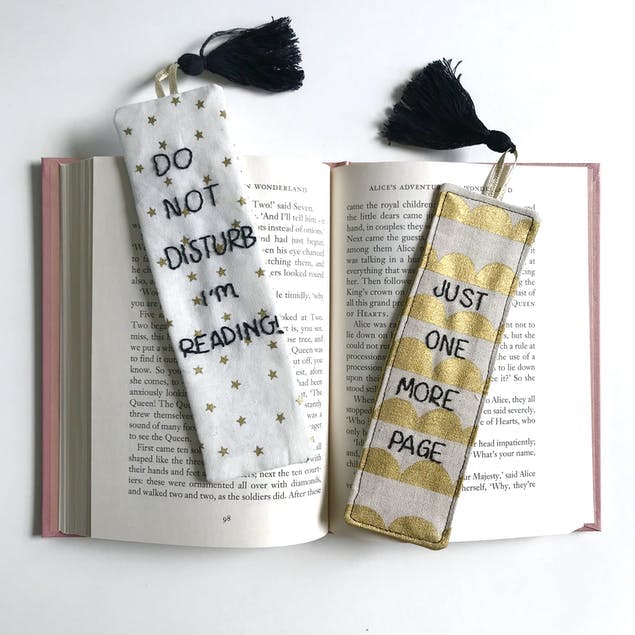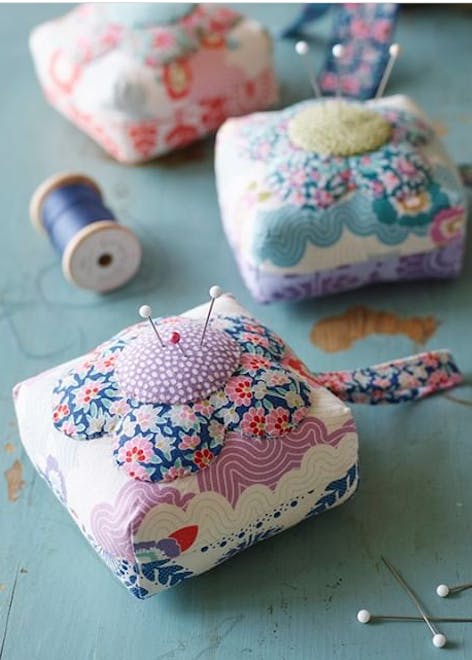 4. Pincushion
A pincushion is the perfect go-to small project to use up leftover fabric. This free pattern from Tilda shows you how to make a pincushion from just a few squares of fabric, as well as how to create the beautiful bloom detail for the cushion. 
5. Keepsakes to treasure
We can practically hear your loved ones melting at the sight of this cute keepsake. Machine or hand sewn, this is a super quick make that you can easily personalise for any member of your family. Sarah Ashford will show you exactly how to make these heart keepsakes.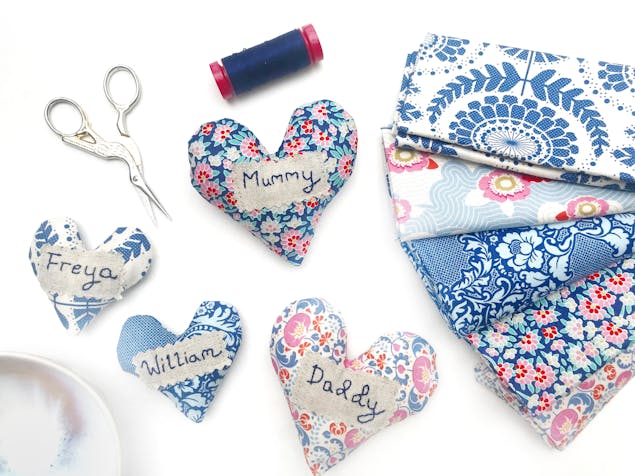 6. Reusable face cloths
If you're eco-conscious, this one's for you! Something to repurpose leftover fabric and reuse time and time again to take off your make-up. Grab yourself some towelling fabric or even use a spare flannel to sew your own reusable face cloths.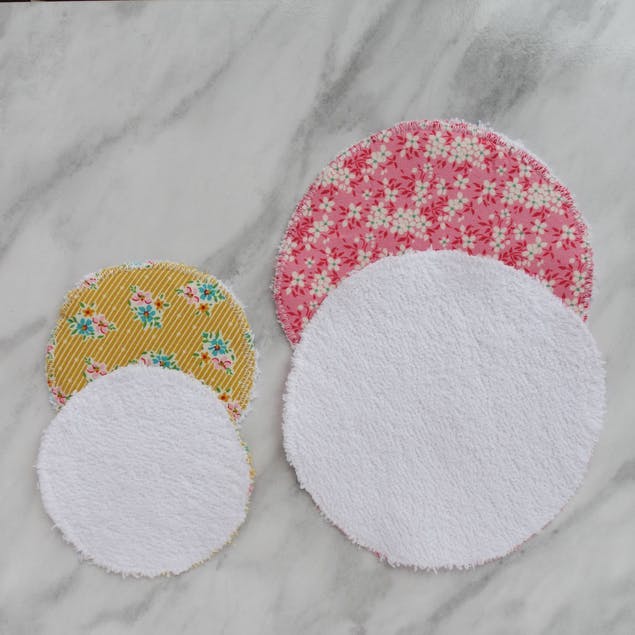 7. Patchwork cushion
What's so great about a patchwork cushion is that no two cushions have to be the same! Use up leftover squares from quilting projects or scraps from your dressmaking to make a colourful and fun pillow, like this one from Sarah!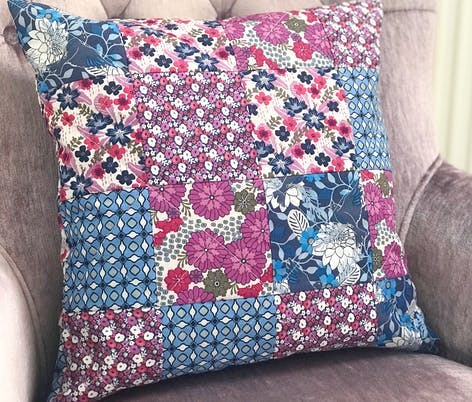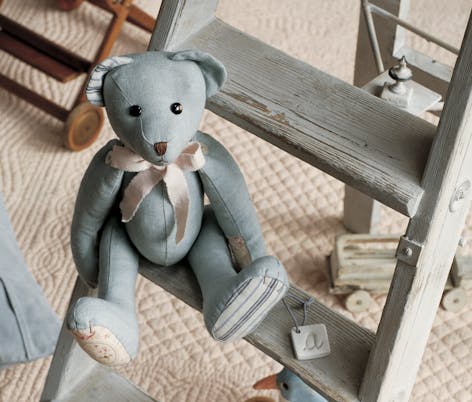 8. Make your own teddy bear
Toy making can seem tricky, but this free teddy bear pattern is the ideal small project for beginners to level up their skills. You'll learn how to cut fabric pieces precisely, as well as how to pin and sew different elements together to create one gorgeous little doll! You can go for a simple block coloured fabric or keep it fun with a patchwork bear - this will be a project loved by any little one! 
9. Simple zipper pouch
A simple zipper pouch like this free pattern is a great beginner project to show you how to sew a zip. With just 10 simple steps, you'll have this pouch ready to use in a matter of hours! 
10. Sew your own storage baskets
Storage is everything, especially for sewists! Whether you're looking for solutions to tidy up the house or some extra storage for your craft space, these fabric baskets are fabulous for holding toiletries, yarn, markers and knitting needles just to name a few. Made in LoveCrafts Painterly Blooms fabric, these will brighten up any space! 
Love this? There's much more to explore!