Hip hip hooray! 12 fabulous DIY birthday card ideas
Published on

21 July 2022
4

min read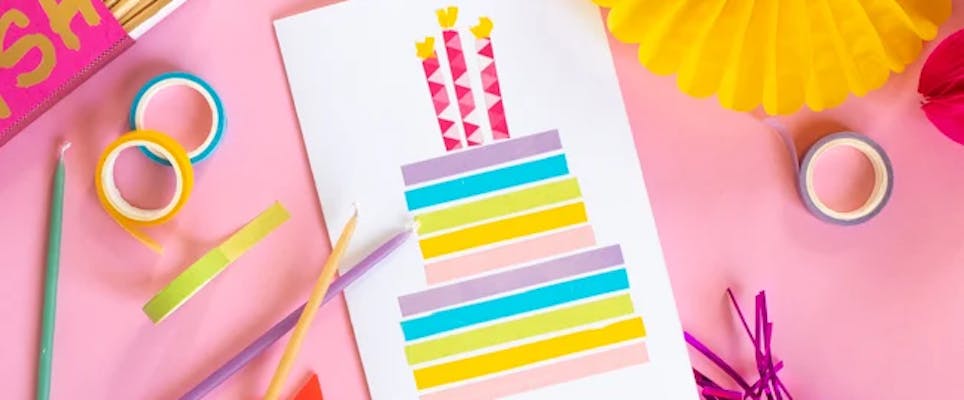 When it comes to birthdays, it's the thought that counts. What could be more thoughtful than a homemade card with a special 'happy birthday' message written inside. Whether you're a papercraft beginner or a card making connoisseur, we've got heaps of homemade birthday card ideas to celebrate someone's special day. Once you've completed your DIY birthday invitations and DIY birthday party decorations, it's time to make a birthday card!
1. Pom pom printable card
You don't have to be a paper craft expert to make impressive birthday cards. A printable birthday card is the perfect make for beginner card makers. We love this super fun printable pom pom happy birthday card from White House Crafts. Make your pom poms with a pom pom maker and colourful yarn! Download the free printable card blanks and print out on good quality card stock. Use the printable card to create a base for the fab ice cream cone made from paper and pom poms!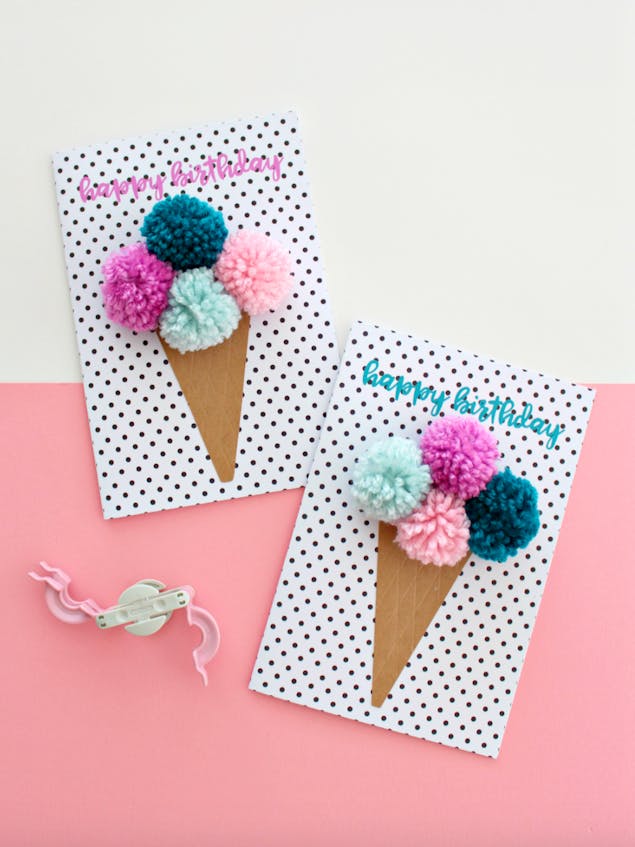 2. Simple handmade card with fun stickers
Making a super impressive birthday card doesn't have to take ages. If you're looking for cute birthday card ideas that don't take too much time, sticker cards are perfect for you! Take inspiration from @creativecraftycards and grab some birthday cake stickers to adorn your card. Give your stickers and die cuts a 3D effect with sticky foam pads.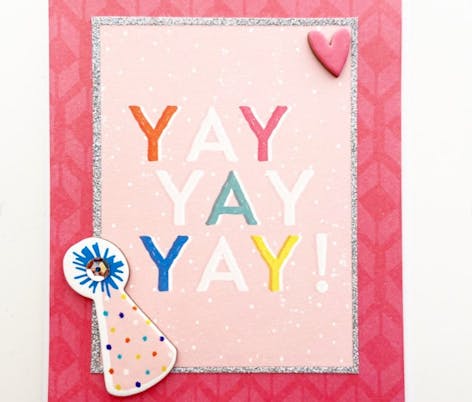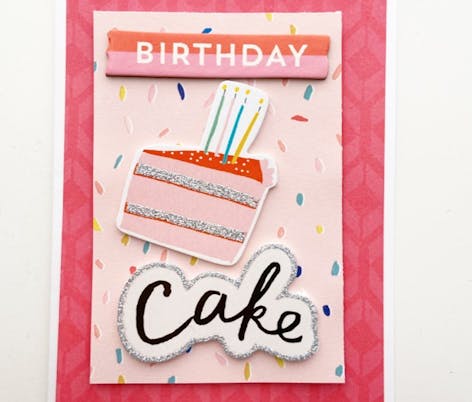 4. The wonders of washi tape
From candles and cakes, to bunting and beautiful blooms – there are so many possibilities when it comes to making with washi tape! This washi cake design by Momtastic's is a piece of cake to create. Make a birthday cake out of colourful washi tape and top with birthday candles for your loved one to blow out.
5. A deliciously fun birthday card design
When it comes to happy birthday card ideas, this design has to be the icing on the cake! This 3D cake box card is sure to go down a treat for someone special. Follow Sizzix's step-by-step tutorial for a truly unique card. It even has room inside to hide a little birthday gift - maybe a small handmade trinket or a gift card!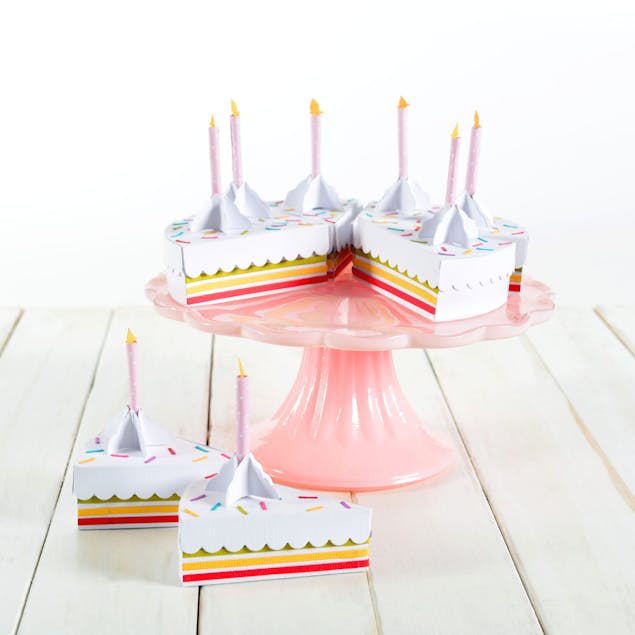 6. For a birthday star
This card design you can find right here at LoveCrafts - a design that is out of this world! Switch up the design to personalise with your friend's star sign and we predict this card will be a real hit. Follow our constellation birthday card tutorial to create this simple card.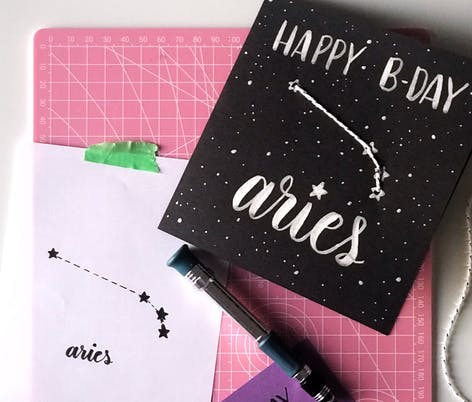 7. DIY Birthday pop-up card
Get the party started with a pop-up handmade birthday card! This one is another great make straight from us, if we do say so! Our 50-second video will show you all you need to know to create a fabulous birthday pop-up card. Bursting with fun, this is a great last minute make.
8. A perfect die-cutting card project
If you're looking for a classic 'happy birthday' card, these die-cut designs are perfect! Create Creative Expressions' make with their bold 'happy' die cut. We love the use of shimmer to make glitter paper! Use a combination of expression die cuts to put together your perfect message. Hip-hip hooray to you for such a great card!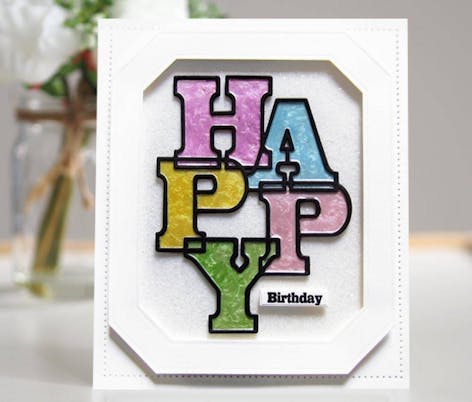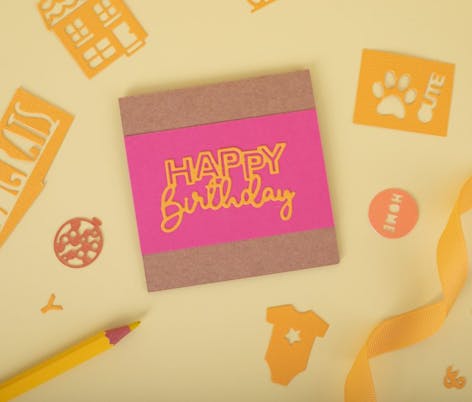 8. Handmade butterfly birthday card
A handmade card is not just a token of your love, but a total treasure your loved one will keep forever! This pretty butterfly card by American Crafts' is great for beginner paper crafters. Embellish your super simple make with butterfly motifs, jewels and a personalised message for a heartfelt card.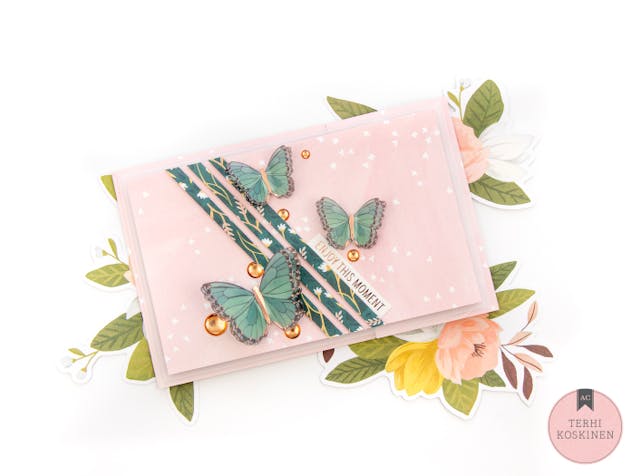 9. Adorable birthday album 
A memorable birthday needs a memorable birthday card to go with it! Which is why we love this design by Bea Valint. Create an adorable mini album as a super special birthday card. Choose your best printed paper, hole punch the tops and simply bind together! Fill each page with birthday wishes and thoughtful notes, or let the pretty patterns speak for themselves!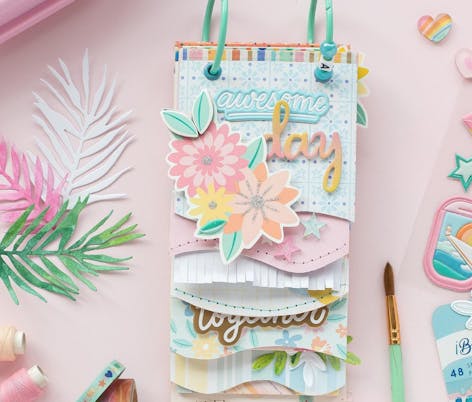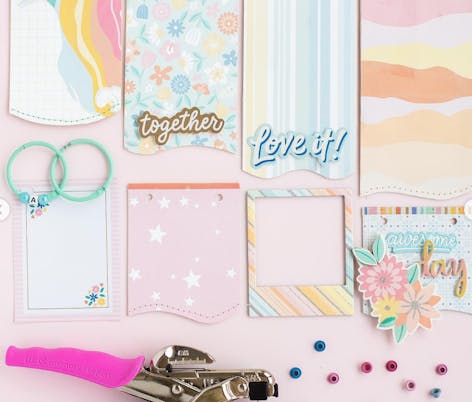 10. Magical unicorn birthday card 
Make birthday wishes come true with a dreamy unicorn card! We love Sprinkled With Glitter's design and super simple tutorial. Use your shimmers to add extra sparkle to your floral and starry die cuts for this beautiful birthday card design. 
11. It's your day cutaway birthday card 
Let your friend or loved one know the day is all about them with this beautiful cutaway card. Cardmaking never looked so good with this clever Cricut design! Simply choose your favourite cardstock and glitter paper, and let your Cricut do the rest. This one is bound to make them feel special. Three cheers to you!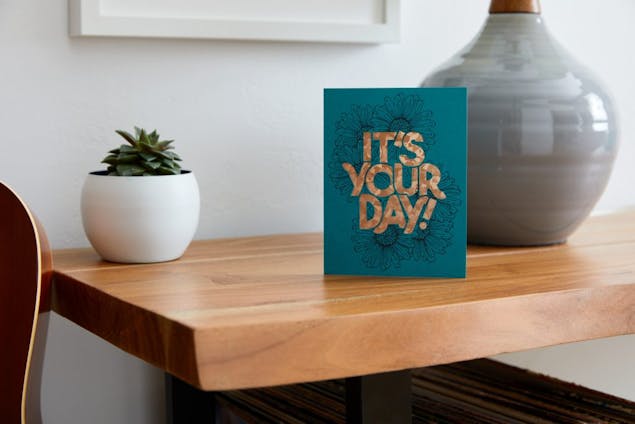 12. Such a good day card 
Special friends and family deserve to be celebrated with cards as unique and special as them, which is why we love this Heidi Swapp inspired card by Jaime Pate. Put together colourful craft paper, ribbons and motifs to let your loved one know how much joy they bring to your day!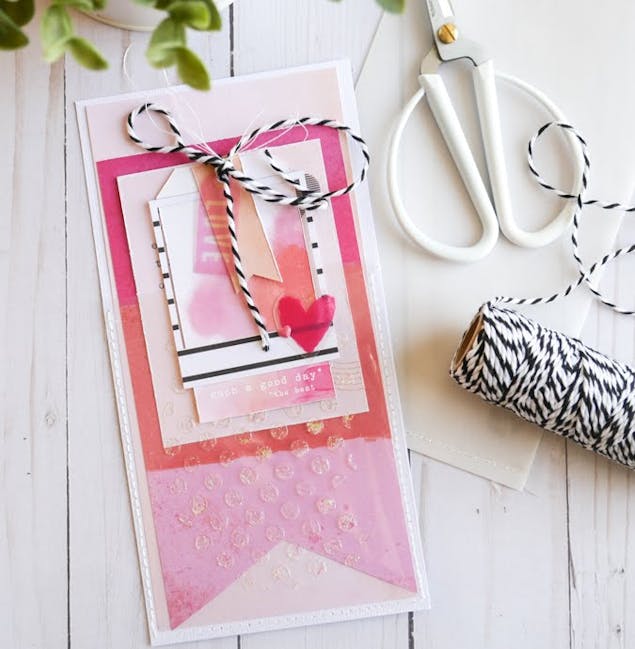 Discover more inspiration for your perfect birthday party!
Find your next fabulous card craft with these roundups!