12 A+ teacher appreciation card ideas
Published on

21 June 2022
4

min read
The countdown to the end of the school year has begun! Long summer days and some well deserved freedom is on its way. Before you rush off to enjoy yourself, make sure to say thank you to those who helped you out every day. Show some appreciation for your favourite teacher with a heartfelt and homemade thank you card. We've rounded up a cheat sheet of A+ DIY teacher card ideas for you to make your teachers' day! Pop your craft cap on and get ready to ace this project.
1. Cut it out card
We love these clever cut out card designs by Cricut. Take your pick of their top-class thank you teacher designs like this 'the world needs more teachers like you' or this 'best teacher of the bunch' design. Pick your teacher's favourite colour card and cut out these cards in no time. They're as easy as ABC!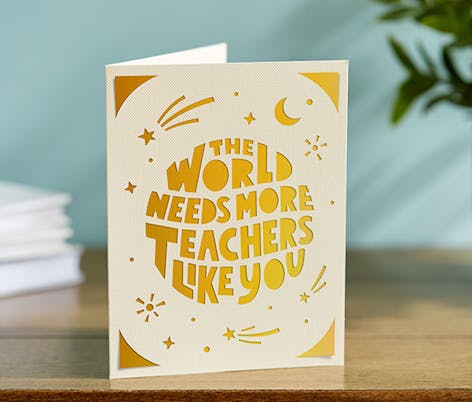 2. Simple sticker card
Remember all those fabulous stickers your teacher gave your hard work over the years? Why not give back the sticker love with this fun and colourful sticker card! Add a hint of rainbow card and some sparkly gems inspired by this American Crafts design. For extra credit, pop in a DIY cardholder to hold a surprise gift or message.  Why not even make your own stickers with Cricut?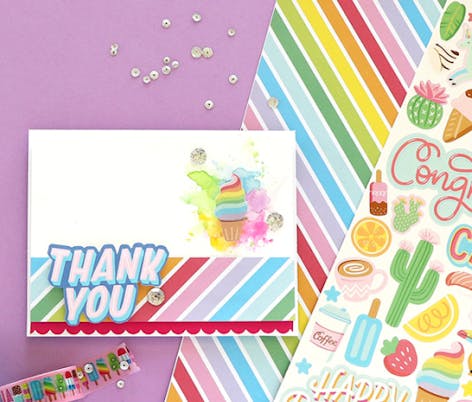 3 .You've BEEn the best teacher card
Let your teacher know you think they're un-bee-lievable with this sweet as honey card. This beautiful Sizzix card design has got to be the best way to show your appreciation. Use some die cuts in a honeycomb pattern and add some cute flowers to achieve the bees knees of cards!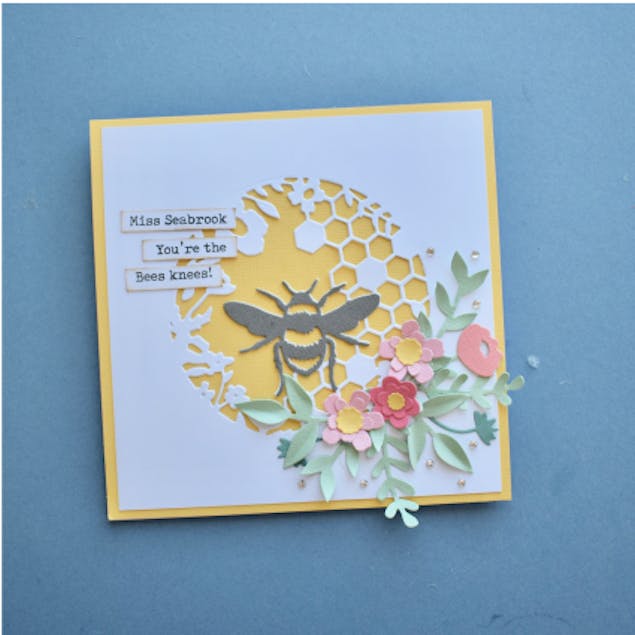 4. Teach, love, inspire card
A great teacher inspires you and teaches you lessons you'll remember for years to come. Show your teacher some love with a card that keeps on giving. This clever Cricut gift card design is perfect for treating them to something special. 
5. School would succ without you…
We all have that special teacher who helped us to grow and flourish. Let your teacher know how much they meant to you with this sweet cactus card. Use a punch tool to create your sun and a cute washi tape to finish it off.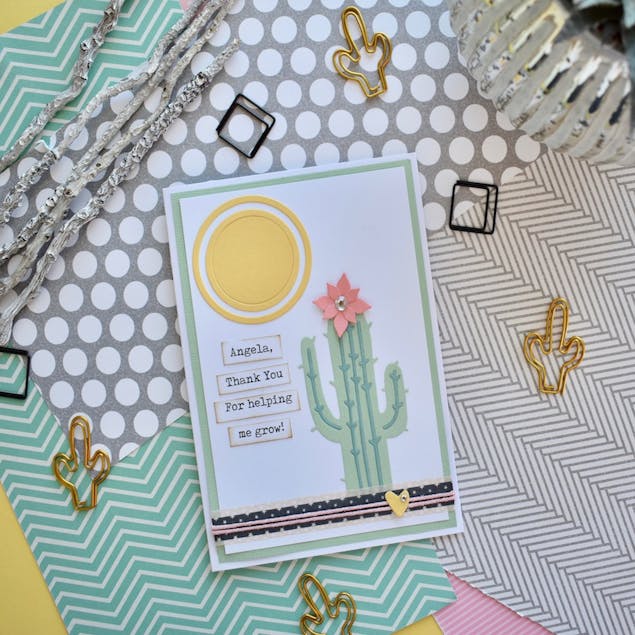 6. Thank you teacher gift bag 
Go the extra mile with this thank you gift bag design. Die cut the paper bag and embellish with a thank you note and fun flowers. Hide another thoughtful surprise or home baked snack inside. This thank you teacher idea is an A plus for effort!
7. Delightful teacher thank you card 
We love this wholesome Maggie Holmes thank you card design. It's the perfect card to show off your creativity. Mix and match some washi tape with cut out flowers and hearts to make a unique card your teacher will treasure forever.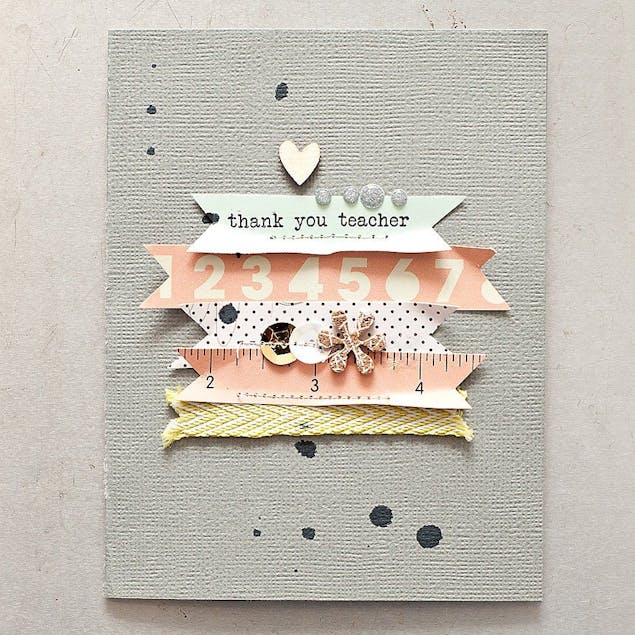 8. Teacher fuel card 
Even if you've been an angel in class all year, teaching is still hard work! Make a fun coffee cup gift cardholder like this one from Domestic Heights to show some gratitude for your teachers.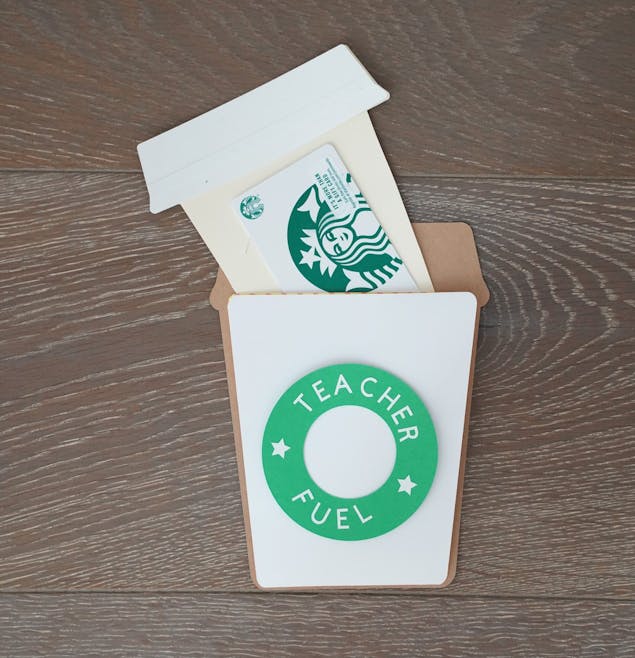 9. Word search card 
Challenge yourself to create this fun little word search for your teacher. Make this handmade design by Its Mejd with letter stamps. Why not put your own mark on this design with some bright and colourful ink?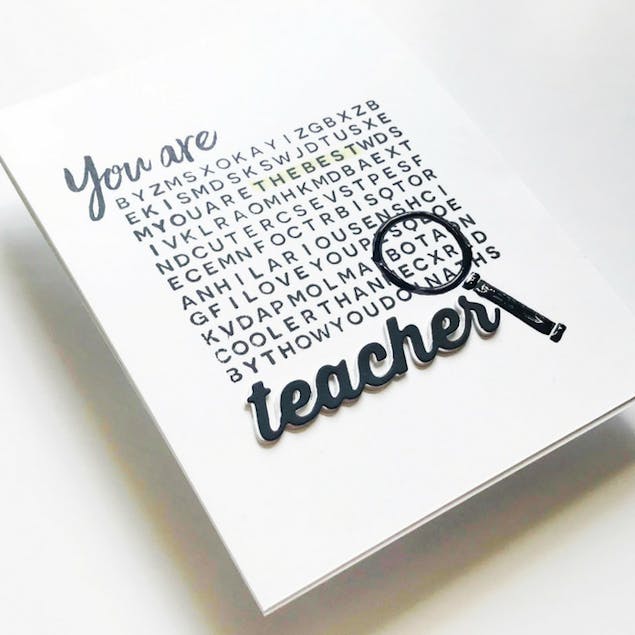 10. Watercolour washi tape card
Get the little ones involved with this super easy DIY thank you card using washi tape and watercolour paint. Inspired by Artful Parent, simply make your thank you outline with washi tape and let the kids colour in the rest! Once dry, peel off the washi tape to reveal a big thank you!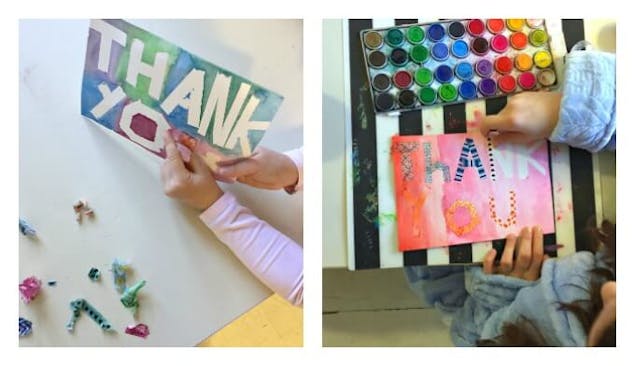 11. Fun fingerprint card
Pass the end of the year with flying colours using this free print design by Fun With Mama. Bring the whole class together to dip into some colourful ink. Add the students fingerprints to the page to create a balloon shape. Your teacher is bound to feel uplifted after receiving this card!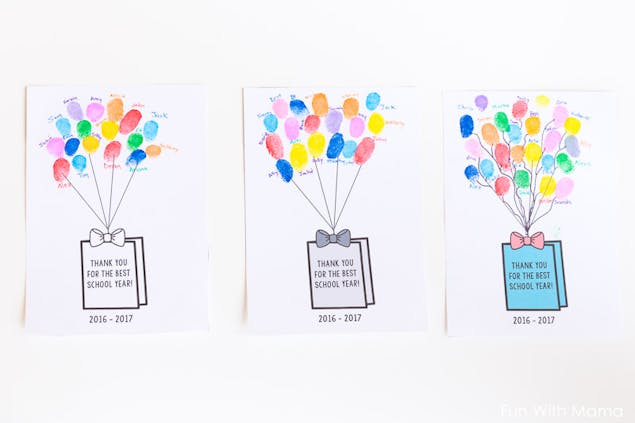 12. Apple of the teacher's eye
Get bonus points with this free printable apple box design! Gift by itself or as a thoughtful addition to your personalised teacher card. Fill with your teacher's favourite snack or a clever crochet or knit make made by you!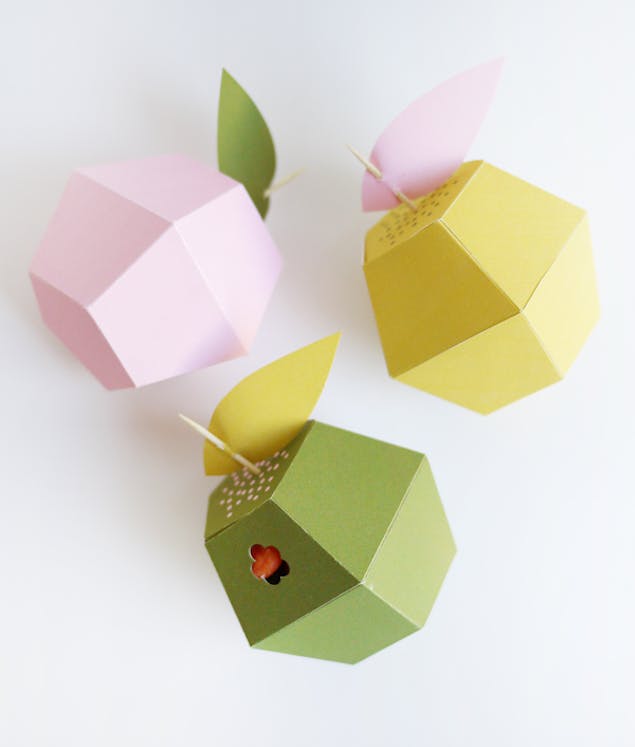 Discover more card craft ideas