10 happy anniversary card ideas 
Published on

20 June 2022
3

min read
You and your partner's anniversary is personal to you, so celebrating should be too! Whether you're celebrating your paper or pearl anniversary, a handmade anniversary card is the perfect personal way to show your devotion to your partner. We've rounded up cute anniversary card ideas you're bound to fall head over heels for. Take some time to craft the perfect card, we'll be here for you next year! 
1. Open your heart to love card
An anniversary is the perfect opportunity to say I love you, but don't stop there! Open up to your special person with a cute mini envelope card like this design from Its Mejd. Pop in little homemade notes and mini images. Why give one card when you can give 12!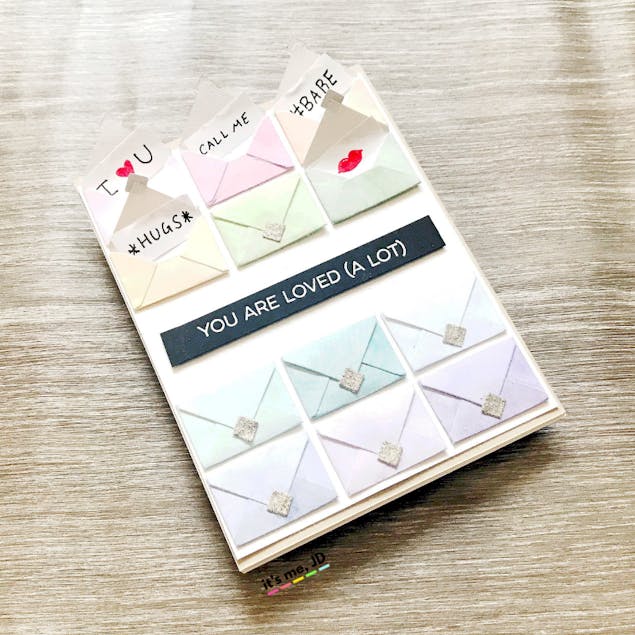 2. Loving you is easy as pie
Your special someone knows they have your whole heart, but it doesn't hurt to remind them about your other loves. This playful pie chart card is a cheeky and cheerful design from Its Mejd. Use a die cut to create the cute heart shape and finish with some gold foil. We're 100% sure they'll love it!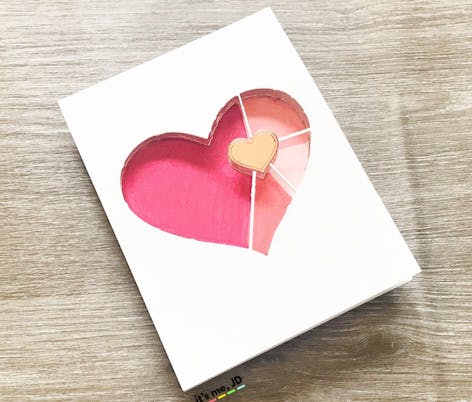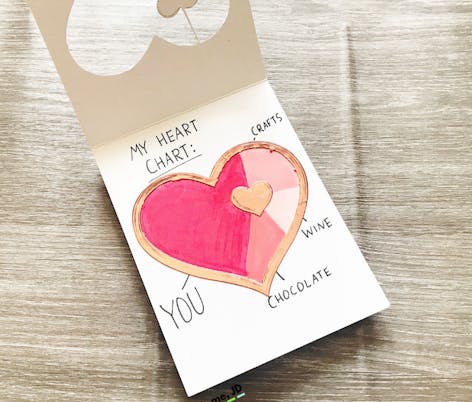 3. Celebrate your Mr or Mrs 
We love this DIY wedding anniversary card from Mukta Art & Craft. Cut a beautiful ring of paper flowers and gems for your loved one. It's the perfect anniversary card for your wife or husband and a true labour of love! 
4. Wings of love card
Did you know that paper is the traditional gift for your 1st anniversary? Giving a card is the perfect way to celebrate. Your partner's heart is bound to take flight when they see these cute paper planes. Embellish heart shape motifs and stamp your happy anniversary message.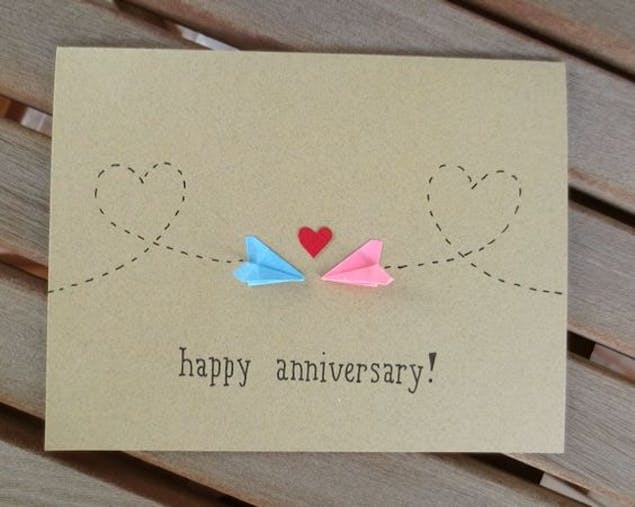 5. Been loving you so for long card
Time flies when you're in love and this card is perfect to reminisce on all the good times together. This great card design by Something Turquoise is super simple but so heartfelt. Count the number of days you've been in love with some cute stickers and fix down your message with washi tape.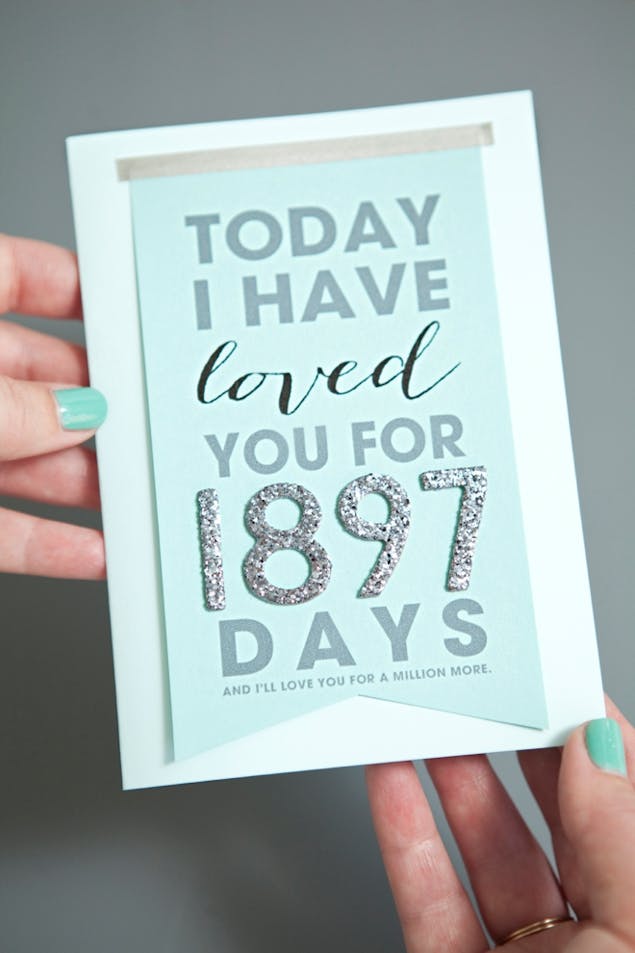 6. Shake up your anniversary 
Set your partner's heart aflutter with a shaker card full of mini hearts. We love Craft Confessions's sweet and easy card design. Fill your shaker pane with anything your heart desires, we're thinking glittery sequins or heart confetti!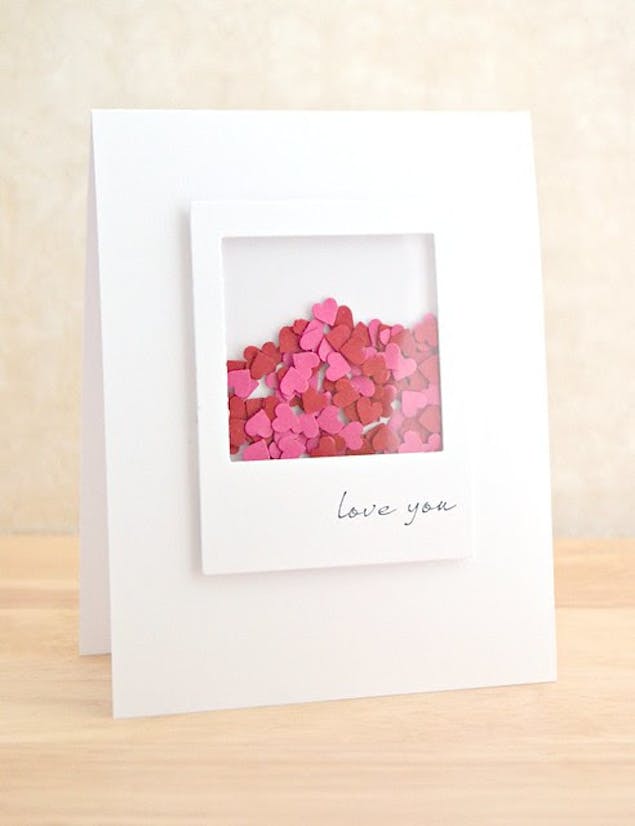 7. Say it with flowers 
Flowers never go amiss on an anniversary. Create flowers as long lasting as your love for eachother with beautiful die cut flowers. Decorate your diy anniversary card with floral creations like this pretty pink Sizzix card and stamp with the perfect anniversary message.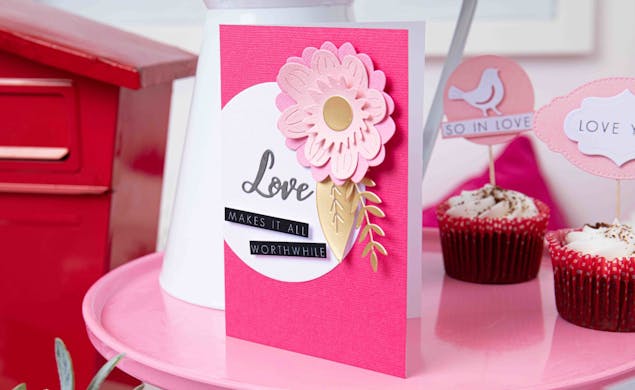 8. Words of affirmation card
No one gets bored of hearing those three little words, but this anniversary, say something more with a Maggie Holmes' inspired card. Make your card as unique as the one you love. Add floral card features and don't forget to write some special words.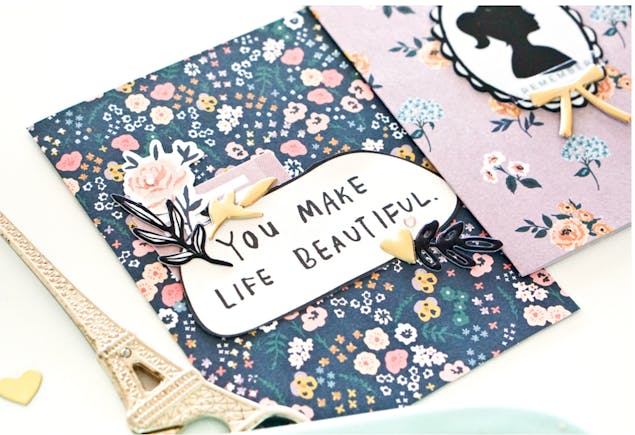 9. Happy anniversary collage card
A true love story is varied and full just like this fabulous Heidi Swapp collage card. Make a card more meaningful by decorating with paper prints that represent your memories and shared interests. This DIY card will be love at first sight all over again!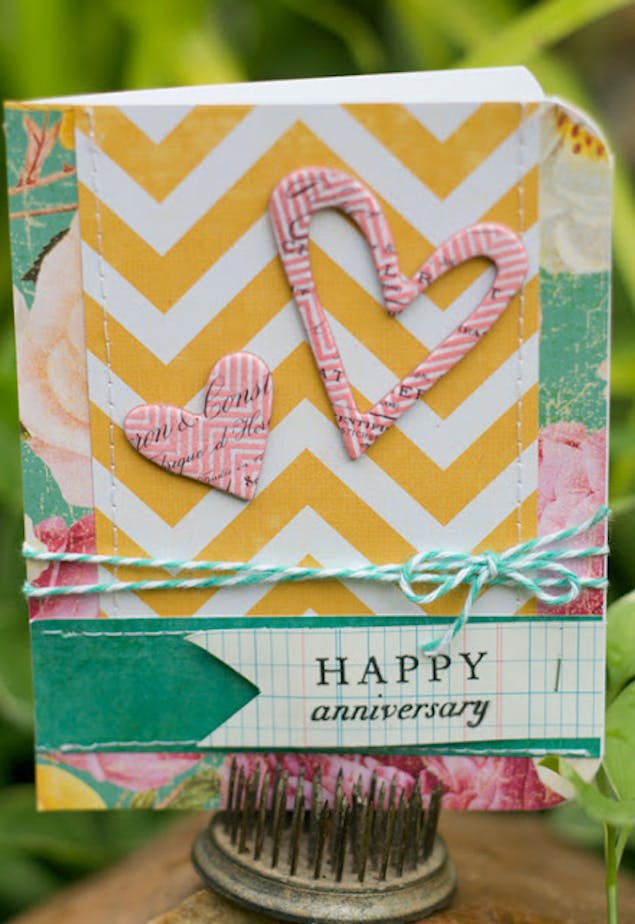 10. Lovely cards with Cricut
We love cute looking cards, but when it comes to relationships, it's what's beneath the surface that counts. Show your partner you adore their inner sparkle with a clever cutaway card by Cricut. Using foil transfer paper, cut out a loving message from the heart.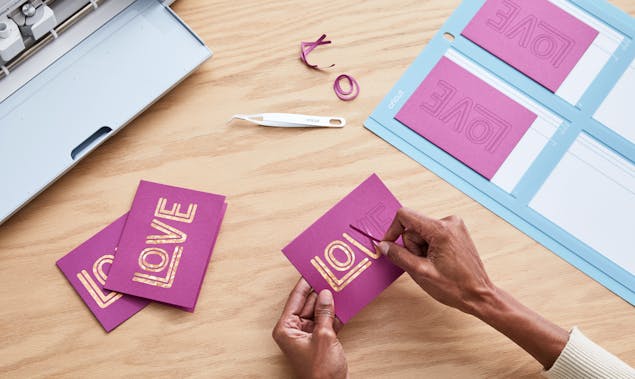 Discover more make inspiration for every occasion!