Nothing says 'happy birthday' quite like a handmade card with a special message written inside. Whether you're a papercraft beginner or a cardmaking connoisseur, we've got heaps of DIY birthday card ideas for you, so you can make beautiful and thoughtful cards that friends and family are sure to adore!
Not sure where to start? Take inspiration from our round-up of the most creative handmade birthday card ideas from around the web.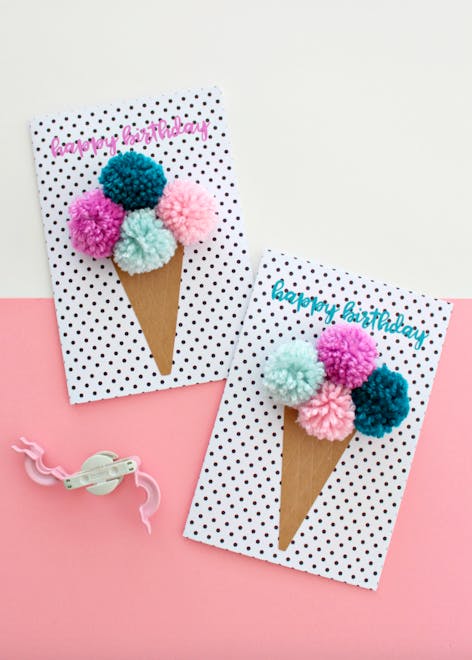 Print up a storm
If you think you have to be a papercraft expert to make impressive birthday cards – think again! A printer, some paper and a touch of imagination is all you need. Search online and you'll find free printables for beautiful birthday card designs, as well as little embellishments that can be added to your cards. As long as you've got the internet, you've got endless opportunities for gorgeous makes!
One of our favourite printable projects is the super fun pom pom happy birthday card from White House Crafts. The perfect make for beginner card makers; this card doesn't require any specialist equipment to – just a printer, some card and a bit of yarn. All you need to do is download one of the two free printable card blanks and print out on good quality cardstock. You can use the printable card to create a base for the fab ice cream cone made from paper and pom poms!
Say it with stickers
Stuck for time? No problem! Making a super impressive birthday card doesn't have to take ages. Grab a few packs of stickers from your favourite papercraft brand to adorn your card blanks and you'll be well prepared for any forgotten birthdays or last-minute parties!
We couldn't help but be inspired by Katrina's Instagram, @creativecraftycards. Katrina has let the stickers do the talking with these beautiful birthday cards made using fab chunky card stickers.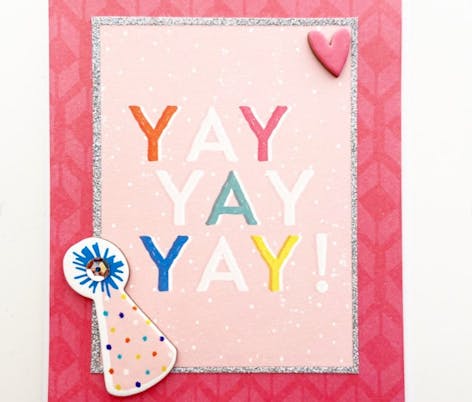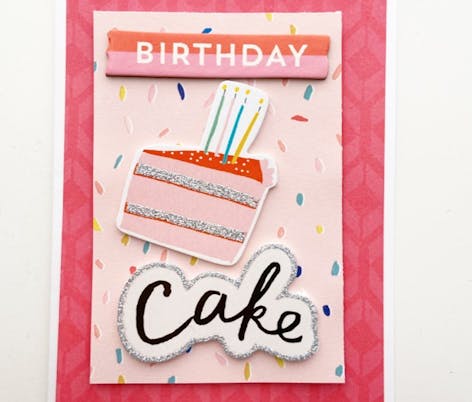 You can give your cards a really impressive 3D effect by using thicker card stickers, or by adding a sticky foam pad to the back of flatter stickers and die-cuts. Stickers are also a great addition to your paper stash if you're not a very confident papercrafter!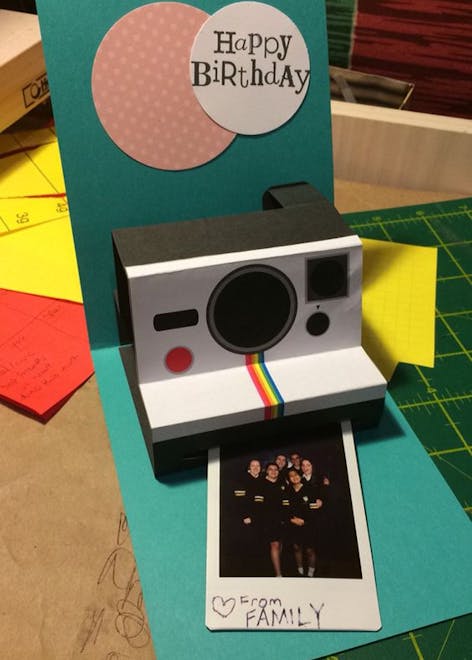 Picture perfect personalisation
The best thing about crafting your own birthday cards for loved ones is that you can make them totally personal to your recipient. Whether you add photos of special memories, write their name or age or add a die-cut of their favourite flower – there are so many ways you can make your personalised birthday card extra special!
We can't get enough of this super cool Polaroid-style camera card that we stumbled upon on Pinterest! Complete with a retro pop-up camera and a photo, this clever card would work really well for the whole family – from grandparents to children and everyone in between!
Linda White made this masterpiece, and lots of card makers have had a go at it – check out the results on Pinterest!
The wonders of washi tape
From candles and cakes, to bunting and beautiful blooms – there are so many possibilities when it comes to making with washi tape! Available in a huge range of colours and patterns, you can find washi tape to suit almost every crafting project you embark on.
You could for example, make a row of birthday candles for your recipient to blow out as Pink Bows and Twinkle Toes has in this gorgeous (and super simple!) design.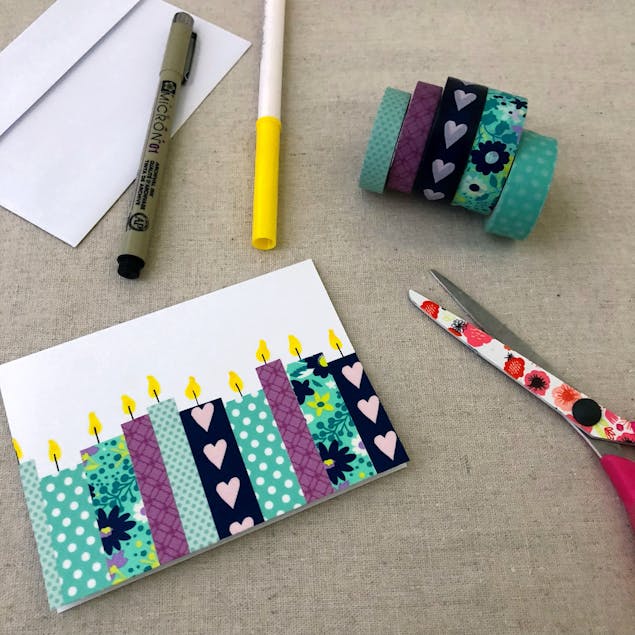 Let the paper do the talking
With a gorgeous paper pack by your side, the cardmaking world is your oyster! You don't need lots of fancy embellishments in your stash – just make pretty patterned paperstock the star of the show! Whether you layer it up to create a collage effect or die cut shapes out of it – there's so much you can do once you've got your hands on a trusty paper pack in to-die-for patterns!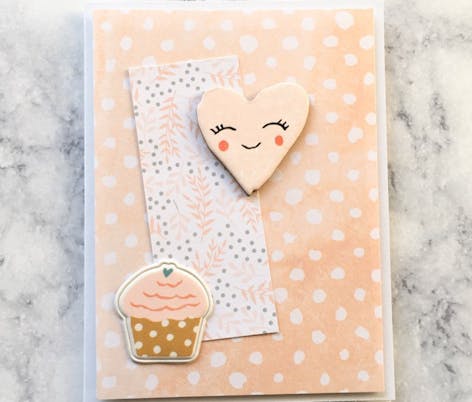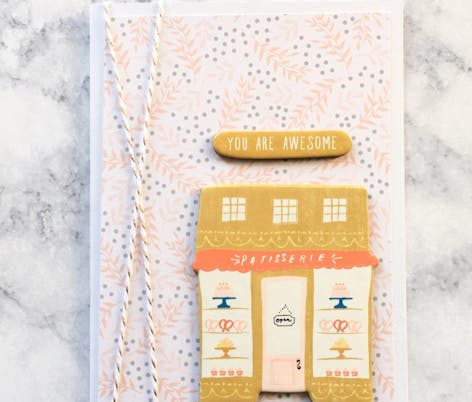 Totally delectable ice cream cones
"I scream, you scream, we all scream for ice cream" – even in paper form! In this fab step by step YouTube tutorial from Crafting with Rachna, you can learn how to make a papercraft ice cream cone that looks good enough to eat! Mix up the colour of the paper stock to match your recipient's favourite ice cream flavours or colours and mount your finished ice cream cone on a card blank with sticky foam pads for a super fun birthday card that's guaranteed to impress!
Feeling inspired to get started on your cardmaking journey? Grab your scissors, papers and a few sticky foam pads and get designing beautiful handmade happy birthday cards for your friends and family today. What are you waiting for?