Our favourite Debbie Bliss patterns of all time
Published on

26 September 2018
By

Merion Willis
2

min read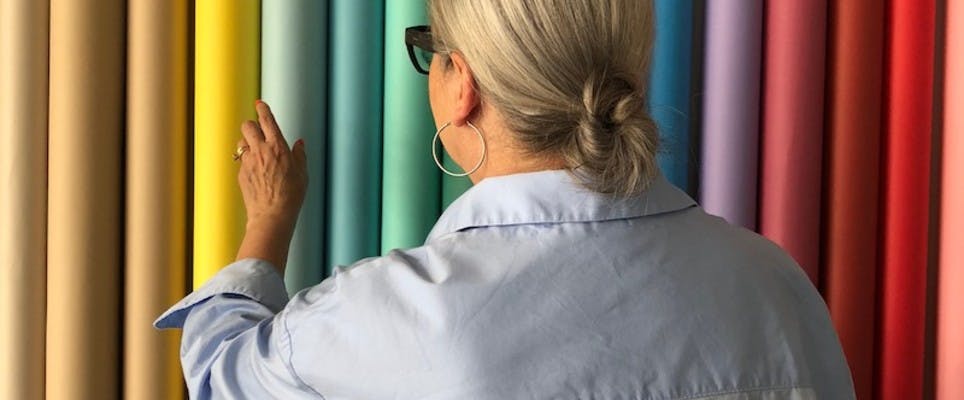 Debbie Bliss patterns and yarn go together like rhubarb and custard, bread and butter, horses and carriages and peanut butter and jelly. Debbie's patterns are wearable, accessible - and span the whole range of knitting abilities from first knits through to complex colourwork and cables. So, what will you knit next? Here's some of our favourite Debbie Bliss designs and pattern books to get your needles tingling with anticipation!
Gwen Cardigan in Cashmerino Aran
This little cardi will be a bestie, keeping little bodies warm and stylish too, with its contrast neckline, cuffs and hem. Knit in your favourite Debbie Bliss Cashmerino Aran shades.
Guido Sweater in Rialto DK
A classic cabled sweater with a deep V neck - this is timeless design that spans generations - cool on grandsons, and so, so cool on grandfathers. Rialto DK is a hard wearing merino wool that will work hard wear after wear.
Scarf in Debbie Bliss Paloma
You'll really really love this - the quickest, most beautiful gift-scarf pattern ever - you'll need four balls of Debbie Bliss Paloma, and once you memorise the simple stitch pattern, your needles will fly.
Lace Edged Shawl in Rialto Lace
A heady blend of stripes and lace, Debbie Bliss' Lace Edged Shawl in Rialto Lace is compelling to knit and absolutely beautiful to wear. It would make a fabulous gift if you could bear to part with it...
Cashmerino Aran (book)
A book of treasures for little boys and girls, full of garments that will be instant favourites in classic Debbie Bliss yarns.
Roma (book)
If you love super chunky knitting, you will love Debbie Bliss Roma, and this book of patterns has been designed to make the most of the delicious stitch definition that super chunkies bring. Roma comes in 11 zesty modern shades and has a beautiful, gentle twist.