How to embrace the magic of handmade with Mr X Stitch
Published on

17 December 2019
By

Mr X Stitch
5

min read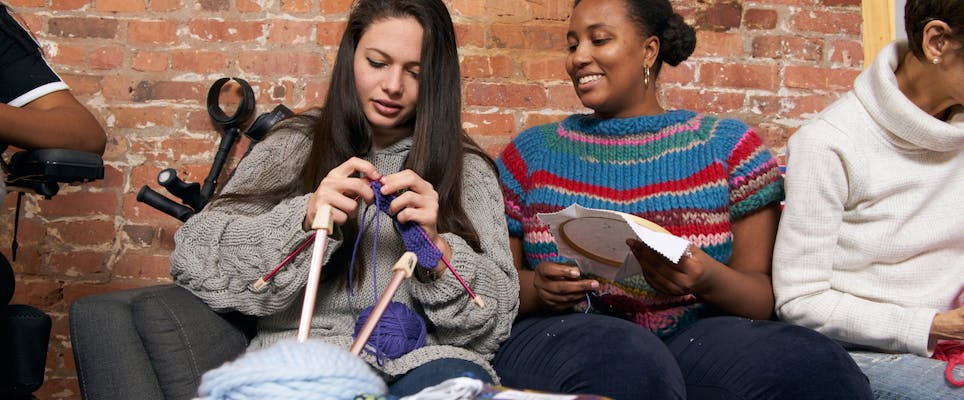 With the festive season in full swing and Christmas just around the corner; our thoughts are turning to filling up the space under the Christmas tree with gifts galore! Here Jamie Chalmers, aka Mr X Stitch, the maker shaking up the cross-stitch world, writes about the magic of making and giving.
"There's a time for giving, a time for getting, a time for forgiving and for forgetting…" So sang the mighty Cliff Richard in his festive classic Mistletoe and Wine (and there's an earworm for you as a gift from me!). As we head towards that most wonderful time of the year, thoughts of gifts move towards the forefront of our minds.
How many of you have run around the shopping centre in a panic, trying to find  that special present for that special someone, that you forgot about until the 23rd December? Maybe you're the person who wants to give the gift of freedom and gets vouchers so that the recipient can get what they want, and you don't have to worry about making the wrong choice? Or are you the person who starts planning their gift list in May, getting a terrific head start on the present procurement process while committing yourself to months of secrecy?
You are not only giving someone a present, you're giving them your time and your love, and those are things that vouchers just can't buy. 
Whatever path you choose, and I recognise there are other less extreme options, the beauty of the moment is when you give the gift and see their eyes sparkle with anticipation, and then with joy. If you've taken the time to choose wisely, it can be a really touching moment and as Bing Crosby rings out over the radio and you smell those pigs in blankets warming up, the magic of Christmas can hit the spot. But pulling off such an achievement is a neat trick, and the queues at the returns desk of high street retailers are a sign that for many people, it's a near miss rather than a back of the net goal. Is that what Sir Cliff meant by "forgiving and forgetting"?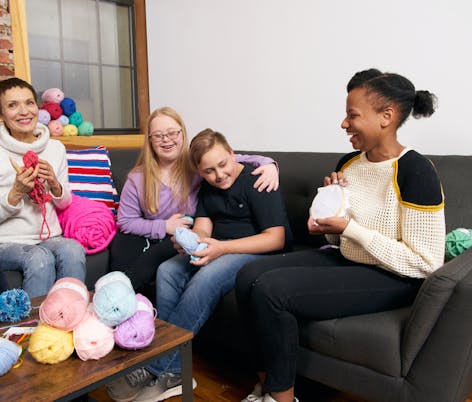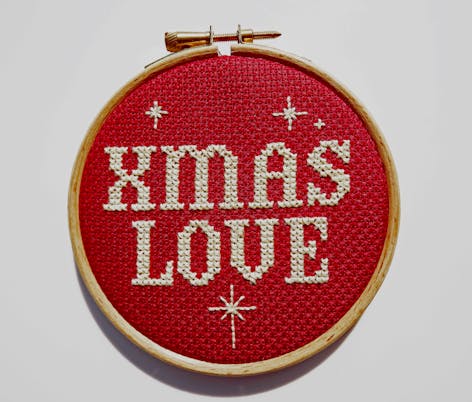 Even now, as I write this, the signs of festive fever are starting to appear, and it all feels a bit forced. We are sold a version of Christmas that isn't real – heck, we want a white Christmas but the moment we get a white mid-January the UK goes into meltdown! The sales pitch is relentless as we catch wind of the shipping containers with this year's hottest plastic toys hitting our shores, while Noddy Holder reminds us it's Christmaaaaassssss five weeks before the event.
I realise I sound like I'm ranting, but if, like me, you are a fan of the handmade, you are entitled to get increasingly aghast at the corporate mechanics of it all. However, the antidote lies within our grasp and it is handmade heaven.
The gift of giving is magnified with the power of making and by crafting even the simplest items, you are going to connect with friends and loved ones on levels that no amount of bath bombs or bestselling books can hope to reach. As a cross stitch connoisseur, I know that even this simple stitch can be used to make mini masterpieces for friends and family. I will often encourage people at my workshops to make a stitchery expressing love for someone, knowing that the combination of the meaningful message and the understanding that the piece was made specifically for that person can be deeply moving.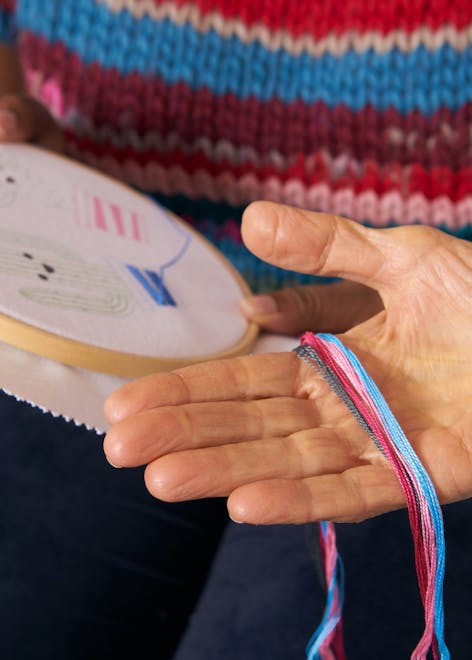 ...the beauty of the moment is when you give the gift and see their eyes sparkle with anticipation.
When we receive a handmade item, we get a sense of how it was made, how long it took to make, and therefore how much time has been spent in our honour. This concept underpins the power of craftivism, in which handmade items are used to deliver political messages in a friendly way – a mini protest banner has a deeper resonance with the recipient than an email campaign – and the effect can be applied to relationships of all kinds. Just imagine what effect you can have with a batch of chocolate covered tinder toffee (homemade Crunchie!) that you've made the day before a festive party? 
When we give gifts, we express our love for someone, but when we make those gifts, we spend time thinking about that person and imbuing the items with positive emotions. Whether it's a colourful crocheted cardigan or a cross stitched Christmas card, the benefit of the making process is felt by the gift giver and the gift receiver. It's a win-win!
It might seem like a big ask, but your gifts needn't take long to make. White chocolate, pistachio and rosemary cookies can be made inside of half an hour (trust me, they're lush!) and yet their handmade status will outclass their simplicity and really make someone's day. There are so many ways to make something simple this Christmas! By taking the time to produce something personal, you are not only giving someone a present, you're giving them your time and your love, and those are things that vouchers just can't buy.