Pass on your knitting skills to the next generation and take some time to teach your children how to knit the basics. Here are some tips and tricks for a great learning experience.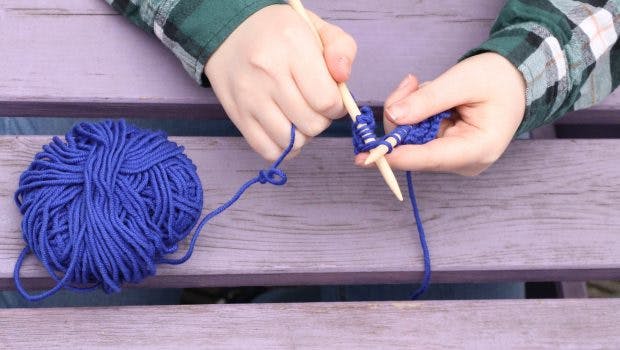 Knitting isn't just beneficial for adults, but it's fantastic for children too! Knitting improves kid's concentration, encourages self-esteem and helps their creativity flourish. Knitting is the ideal hobby to teach a child to knit - you'll be amazed how much they love it!
But, what is the right age?
Just like school, children can learn to knit at different ages, as young a 5, but most children are able to manage holding two knitting needles and have developed the motor skills needed to knit by 8 years old. From 8, they will be able to pick up some knitting basics and completing their first project.
For the younger children, they can still explore the amazing world of knitting. Teaching your child to finger knit needs less motor coordination and just needs some yarn and their fingers to get started. This is also a great way to show a child how to knit before handing them the needles.
Beginner Knitting Lessons
Keeping it to the basics to start will help in a seamless learning experience. While there are many ways to cast on, casting on with your thumb is one of the easiest ways to teach your child to cast on.
To make things easier, cast the stitches on for them ready to start with a simple garter stitch square which will show them exactly how to knit the basic stitch; you can knit as many rows as you need together until your child gets the hand of it! Finish with showing them how to cast off.
Rhymes help! Although I tend to use "in, around, under and off" there are far more eloquent rhymes, such as:
In through the front door, Run around the back, Down through the window, And off jumps Jack!
Tension
It's sure to be too loose or too tight to begin with, so try to encourage the children to relax as they knit rather than tense up and pull the yarn tight because it will make it doubly hard to get the needle into a stitch.
Dropped stitches
It happens to the best of us! Resist the urge to swoop in urgently – just gently explain that it sometimes happens, reach over gently, take the needles and pick up the stitch.
Be proud of every stitch! Be positive, and only dive and take a child's needles when you have to – let the children solve problems where they can, but you may need to guide the needles to the places they need to be, or illustrate what you mean with your needles. Show them, watch them, be calm – and keep a flow of encouraging words running throughout.
At the end of each row, show them how to turn their work and start the next row. Teaching kids to knit is not only rewarding for the new knitter but for yourself too!
Children's knitting supplies
Aran and worsted weight or chunky yarns are best for knitting novices. By using these weights, the work will grow faster which is sure to encourage the little knitters to carry on as they can see how far they are going! By knitting with chunkier yarns, the needles are also thicker and easy for them to hold. They pick out their fave colour for the wool and can start their learning journey.
Child-friendly, chunky yarns
The perfect first projects for kids
Once they've picked up the basics, keep it exciting with some fun projects to turn their garter stitch squares into fun makes to wear or gift and be proud of the amazing progress they've made! Keeping it small to see quicker results and keeping them interested in this great craft.
1. Knit a wrist band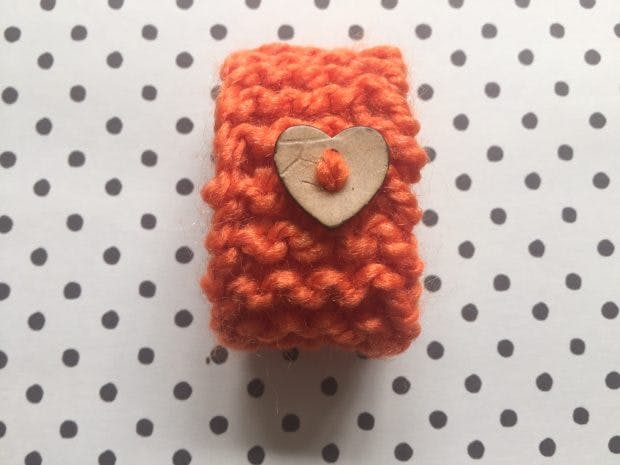 Cast on six stitches. Knit every row in garter stitch until the work will reach around the child's wrist (mine was 32 rows). Cast off. Sew the ends together to make a circle! You can enhance this with sewing on buttons and beads!
2. Knit a simple purse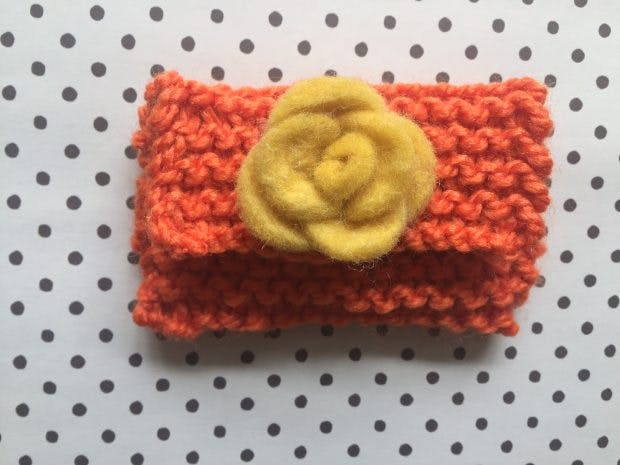 Cast on 15 stitches. Work in garter stitch for 44 rows. Cast off, and fold the piece of work into three. Sew up two sides to create a pocket with a flap, sew in ends and embellish with a button.
3. Knit a teddy scarf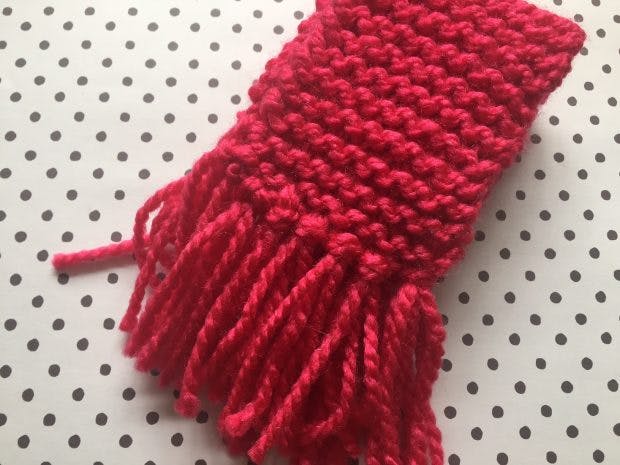 Cast on 10 stitches. Work in garter stitch until the scarf is long enough for the teddy of choice, and cast off.
4. Knit a phone cosy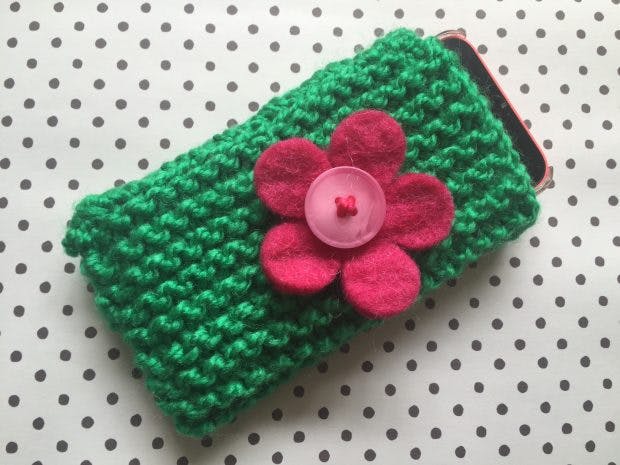 Cast on 18 stitches. Knit 38 rows, and cast off. Fold in half and sew up the long side and bottom seams to make the cosy shape.
Keep them busy with more craft ideas for kids!