Spring clean your stash and make these cute crochet beads!
Published on

7 March 2022
By

Karina Agustina
3

min read
Do you have overflowing yarn stash? Or maybe a small amount of yarn you don't know what to do with? Let's use them to make some colorful crochet beads!
These colorful beads are wonderful toys for your kids, use them for color sorting games, lacing, counting, and even role playing! You could thread your beads to make pretty nursing necklaces or teething bracelets for your little ones. Or just make it for yourself, mix and match the colors to make your own fashion statement!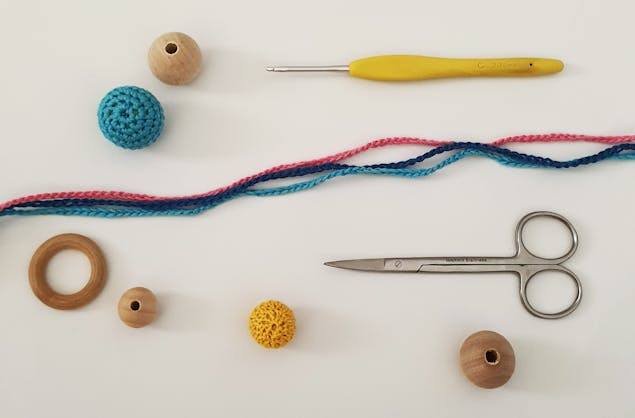 Materials
Small amount of yarn, in any color and any weight

Crochet hook, in appropriate size with the yarn

Filling: you can use polyfill for squishier beads, or wooden beads for rounder and harder beads

Optional: Wooden rings, colorful beads, clasps, etc.

Trimits Beads: Beech Wood: 20mm: Pack of 7

Trimits Beads: Beech Wood: 30mm: Pack of 6

DMC 2 Tapestry Needles (Size 13)
Before we get started...
Abbreviations (US Crochet Terms)
Ch: Chain
SC: Single Crochet
Inc: Increase by crocheting 2 stitches in the same stitch
Dec: Decrease by crocheting 2 stitches together
Adjust the size of your hook according to your yarn, just like when you make an amigurumi. If your work get's too 'holey', you can downsize your hook. You might also want to fill your crochet beads with polyfill, or use wooden beads for extra structure and as we're making the beads in the round, a stitch marker might be useful!
Do invisible decrease
This is a trick used in making amigurumi so you'll have neater decrease rounds. To do this take the front loops of the next 2 stitches on your hook, yarn over and pull up a loop through those 2 loops. You'll have 2 loops on your hook. Yarn over and pull through both loops on your hook.
How to Make Crochet Beads
How to make crochet beads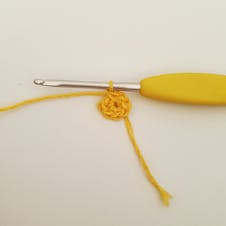 Ch 2, make 8SC in the 2nd ch from hook.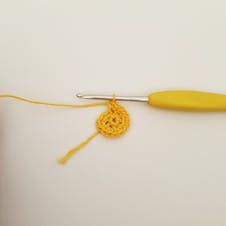 Inc in every stitch around.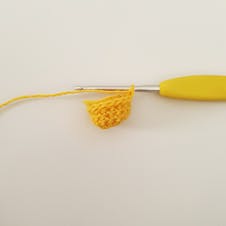 Depending on how big you'd want your beads to be, you can add more increase rows until you reach the desired circumference.
Just repeat this step:
[SC 1, inc] repeat around
[SC 2, inc] repeat around
[SC 3, inc] repeat around
And so on as needed
Once you get the desired size, SC in each st around. Repeat for 4-6 rounds.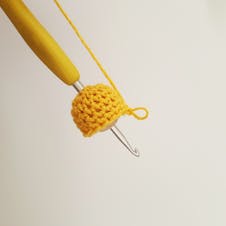 If you're using wooden beads as filling, try to put your work on the bead, it should cover most area of the bead.
Pro Tip
Use your hook to keep the holes aligned.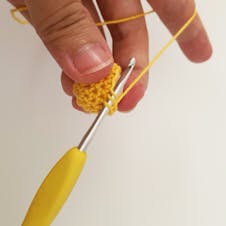 Start doing the decrease rounds, it's the exact opposite of your increase rounds.
For example: if your increase rounds were up to [SC 2, inc] repeat, your decrease round would be...
[SC 2, dec] repeat around
[SC 1, dec] repeat around
Dec around until you only have 8 stitches left.
Pro Tip
Use invisible decrease technique and place the filling inside as you go.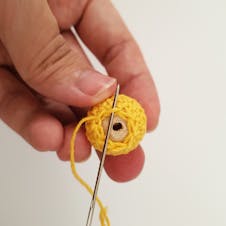 Thread the tail to a tapestry needle, weave the front loops from inside to outside. Pull tight to close the gap.
What can I do with my beads?
Make a fashion statement!
Make a stunning one-of-a-kind fashion accessory! You can use the beads to make necklaces, bracelets, or even earrings! Mix and match colors and size to spice up your look.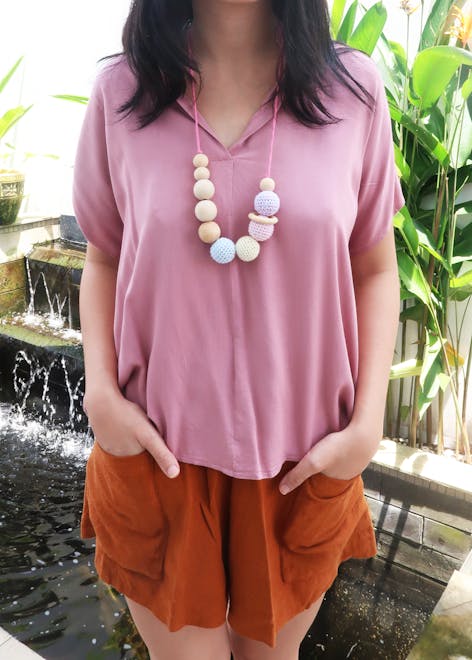 Baby Activities
The crochet beads offer funky textures and colors for baby to play with. Thread them into a teething bracelet to gnaw on, or turn it to a nursing necklace so those cute busy fingers can play and explore while nursing in your arms. The beads are great for jazzing up a pacifier strap too!
Just remember to give the knots extra measure since the beads can pose as choking hazard if it ever comes loose.
Toddler/ Kids Activity
Lacing is a fantastic activity to develop fine motor skills and hand-eye coordination. It will also help greatly in writing and drawing.
Sorting activities help children identify similarities or differences among a set of objects and group them accordingly. It's great for cognitive development of a child, especially in color recognition!
Introducing counting and patterns would be easier with concrete objects to grasp and get ahold of.
Loose Part and Role Playing
Let your child's imagination run wild as they play with the beads. It can be anything, from berry picking to balls for their dolls.
Gather some cups and have fun throwing the beads into them. Make up some challenges that even adults can enjoy!
Let your kids use the bead in a fun crafting time. A keychain, garland, or a simple decoration would be a nice addition to their room!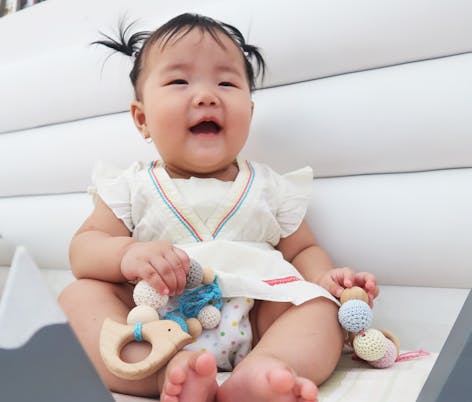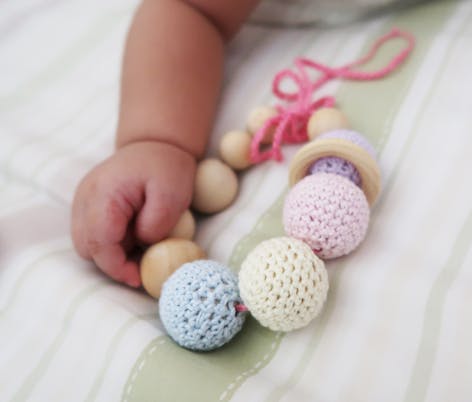 More stash-busting projects to enjoy with the kids