News Stash! Amazing craft stories from around the globe
Published on

7 November 2019
5

min read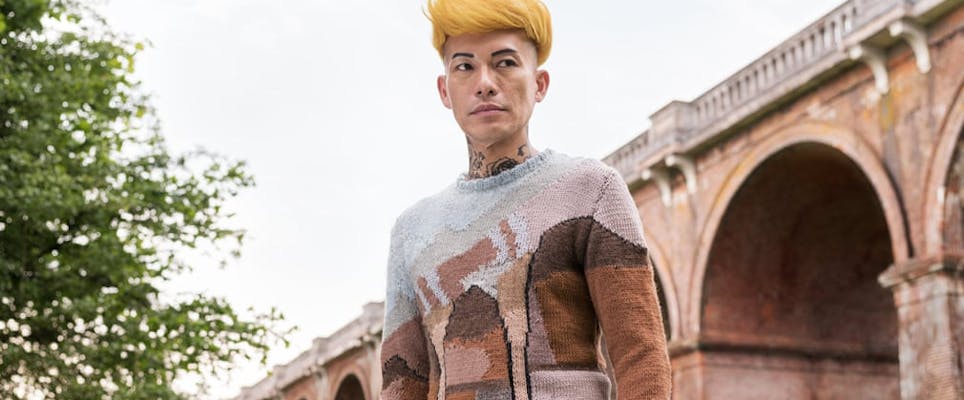 Missed the thread? We've looped together some of our favourite news stories from the world of crafts. If you're looking for the latest scoop from the wonderful world of knitting, crochet and sewing, checkout out our roundup!
The amazing refugee women crocheting to support their families
Meet the group of incredible Syrian and Lebanese women who are using their crochet skills to support their families through The Crochet Community Collective, set up by Multi-Aid Programs. For refugee women like Kahwaji, her crochet skills have led her to being the main breadwinner in her family!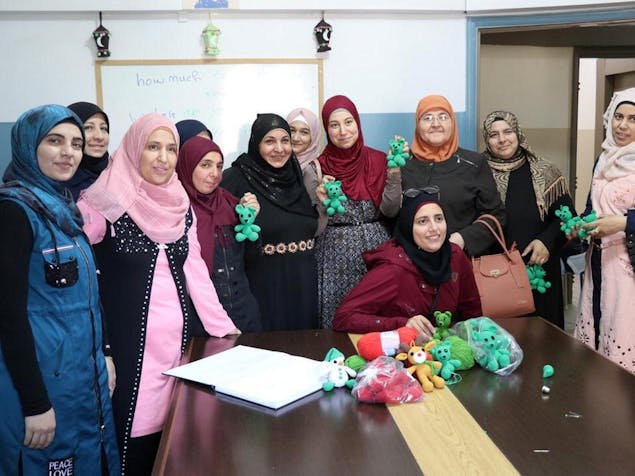 Joseph Ford and Nina Dodd are back with more mind-boggling camouflage knitwear

We can't get enough of the mind-bending collaboration between knitwear designer Nina Dodd and photographer Joseph Ford, whose surrealist photographs just makes our hearts skip a stitch! What started as their artistic project 'Knitted Camouflage' has now been collated in their brilliant book 'Invisible Jumpers' from Hoxton Mini Press. It's definitely going on our Christmas list!
Get ready for a new craft telly show coming our way in 2020!
What do you get when you add Celebrity Juice's Keith Lemon, Naked Attraction's Anna Richardson, exceptional craft talent, and a factory full of glitter? A whole lot of craft-spiration! Channel 4's new series sounds like a deliriously kooky hybrid of Bake Off meets Willy Wonka - but with crafts! Fantastical Factory of Curious Craft is all our childhood dreams come true. We can't wait to tune in for 2020.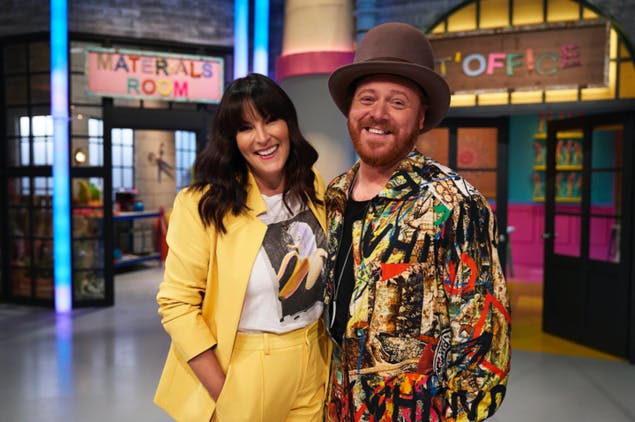 The crochet social enterprise giving women back their power in India and South East Asia
Social enterprise, Samoolam, was the brainchild of designer Usha Prajapati, who wanted to help support the women in her rural hometown by teaching them valuable craft skills to boost their confidence and financial independence.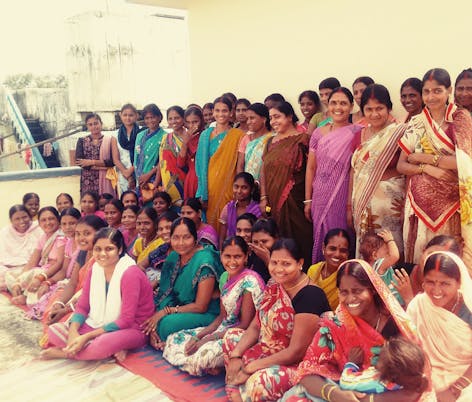 Since she started her crochet workshops in Bihar, India, over 100 women have been empowered by the project, making and selling their stunning handmade crocheted jewellery and embellishments for the world to enjoy. Mother of two, Anju is one of the success stories to emerge from the project, who gushes that she has found a way to provide for her family through this fabulous enterprise.
The tapestry runway trend making a comeback!

The fashion forecasters have spotted an emerging trend on the runways as age old Bayeux chic makes a comeback! With Gucci, Givenchy and Lavin boasting bold tapestry in their latest collections the time has come for a revival of this ancient classic. Having appeared throughout history, tracing as far back as the 7th Century Egypt, 15th Century Northern Europe and 19th Century Turkey, let's see how the 21st Century kids wear it!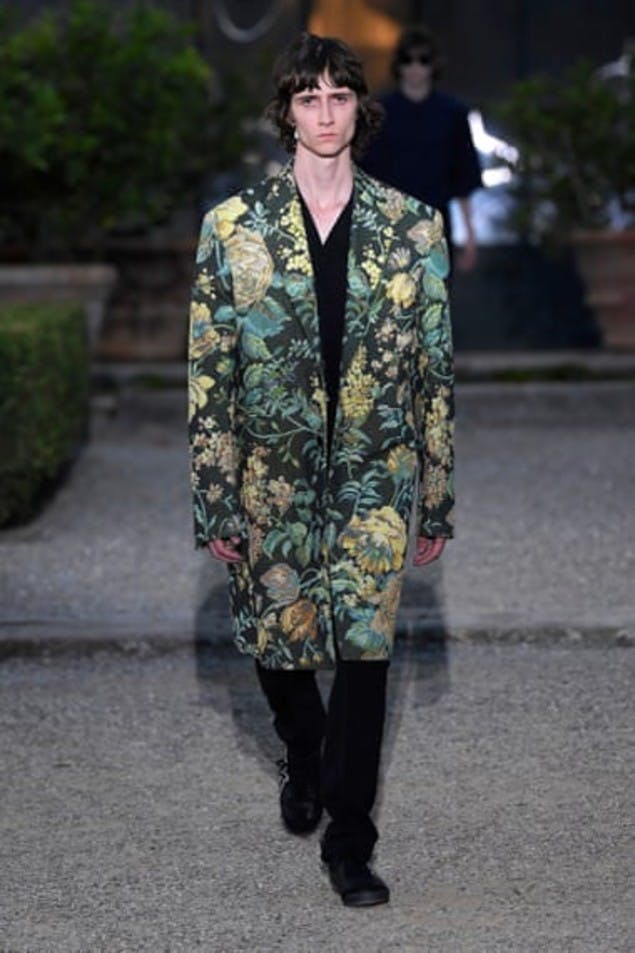 Heavy metal knitting? Yup it's a real thing.

If you fancy yourself the next Thread Zeppelin or Purl Jam, check out Finland's Heavy Metal Knitting World Championships! Hardcore crafters from around the globe come together in Joensuu, Finland, and knit to the sound of ripping guitars and pounding drums. But there can only be one winner… This year Japan's Giga Body Metal took home the 2019 prize! Time to get practicing for next year's competition!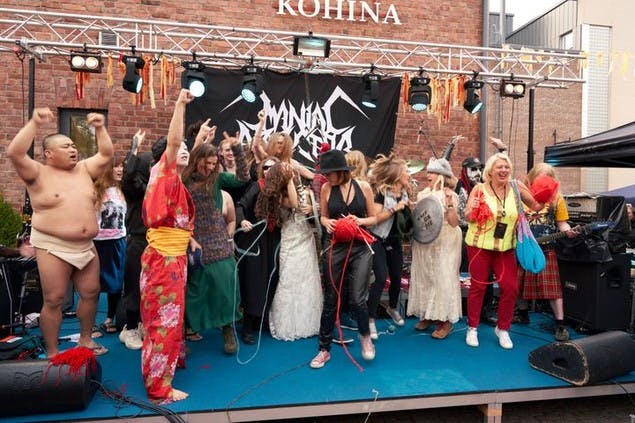 Spooky Inspiration from the Crochetverse

Every year crochet designer Stephanie Pokorny asks her kids to pick a fancy dress outfit and she crochets them... freehand! Looking for some crafty inspiration to keep the spooky season alive? Look no further than these crafty designs. Some of them even glow in the dark!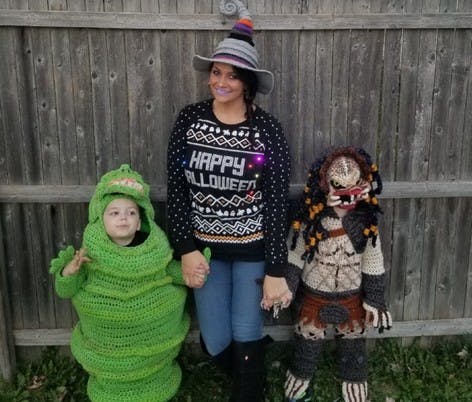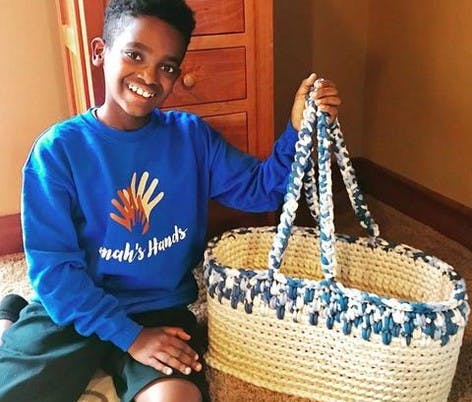 No stopping the 11 year old crochet prodigy who's using his craft passion to fund his future

We love hearing about the marvellous makers from around the world. After teaching himself how to crochet by watching a YouTube tutorial at the tender age of five, 11 year old Jonah Larson from Wisconsin, USA, is unstoppable! 
Who doesn't love unwinding with some crochet after a hard day of school? Jonah's a crafter after our own hearts, and the first to declare crochet as his favourite extracurricular activity (us too Jonah!). Although his mum is quick to make sure he doesn't get tangled up in the commerce side of things, the profits from the crochet projects he has chosen to sell are going towards his future.
The world says goodbye to Chris the sheep

After being found with 6 years worth of wool in Canberra, Australia, Chris the merino sheep garnered global attention. With his mammoth fleece and sweet nature, many Aussies flocked to adopt the lost sheep, whose weighty coat broke world records at 41.1kg (88Ib)!
Although Chris has now gone to graze in the big green pasture in the sky, his woolly legacy will be remembered forever. His epic fleece remains on display at the National Museum of Australia. Baa bye Chris!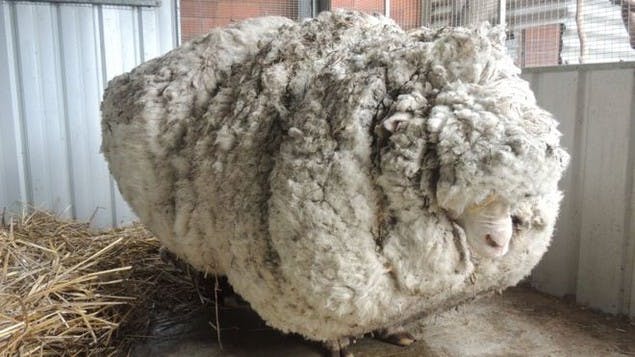 And in other news… we'll just leave these cute cat posts right here.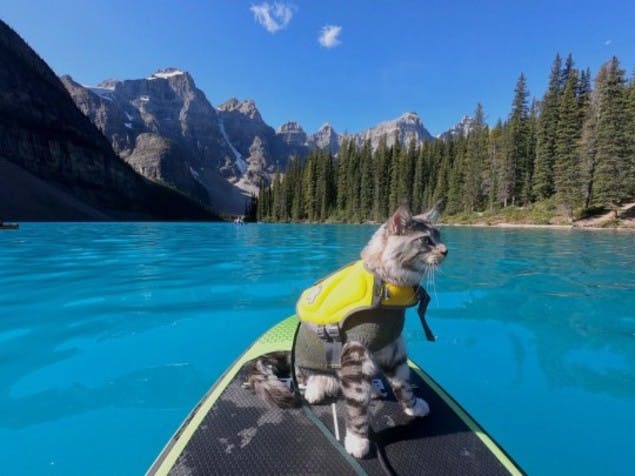 More from the magical world of crafts