Mohair is having a moment. A big floofy, gorgeous moment. It's the most popular yarn choice among the fashionistas this winter, and for good reason. Irresistibly snuggly to touch, uber chic to wear, and a dream to knit with (don't tell anyone, but all that fluffiness can hide those little mistakes!). Read on for our pick of the top 10 best mohair patterns to cosy up with this season.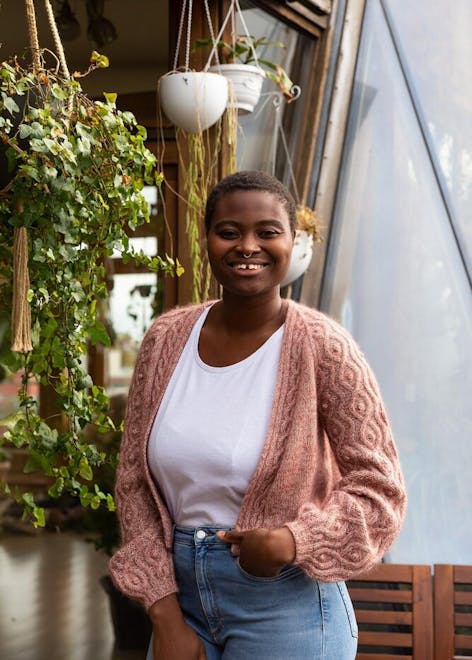 1. Bindweed by Life is Cozy
Designed by Life is Cozy, Bindweed is knit from the top down as a seamless raglan. The front sections and the back are worked in stockinette, and the balloon sleeves are richly decorated with a pattern of intertwined cables and nupps. You'll hold one strand fingering weight and one strand of mohair together through the pattern, to create a gorgeous gentle halo.
Bindweed stems, observed during a walk in a Californian spring field, inspired the design of this cropped, open-front cardigan. The muted color and gentle halo give the sweater a soft and natural look."
2. Puff Sleeve Sweater by Debbie Bliss
Achingly chic, the mohair jumper is a gorgeous addition to your winter wardrobe. This pattern, by Debbie Bliss, features deep cuffs and puffed sleeves to make a stylish statement. Knitted in Debbie Bliss' mohair and merino blend yarn, Nell, it's cloudy and kittensoft, and the jewel colours are divine.

3. Cirrus Top by Valley Yarns
The A-line Cirrus Pullover from Valley Yarns layers beautifully over a camisole, adding a touch of sophistication to literally any outfit. Knit in Southampton, the yarn is a nearly weightless blend of 72% kid mohair and 28% mulberry silk. It's seriously soft against the skin, with a light and airy drape.
4. Fluffy Bell Sweater
We love, love, love this statement knit by KNITSAFARI. Oversized bell shaped sleeves, a loose-fit through the bust, and a giant roll neck - this knit is full of drama and perfect for the chilly months! Pair this sweater with high-waisted jeans or a midi skirt for an effortlessly modern look.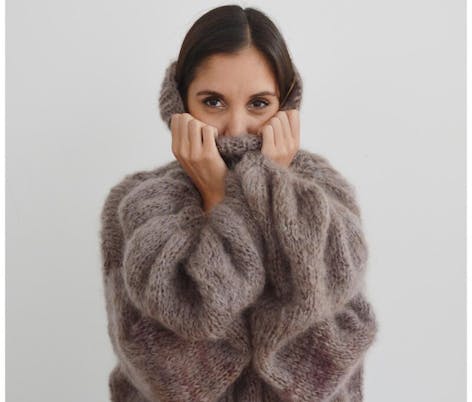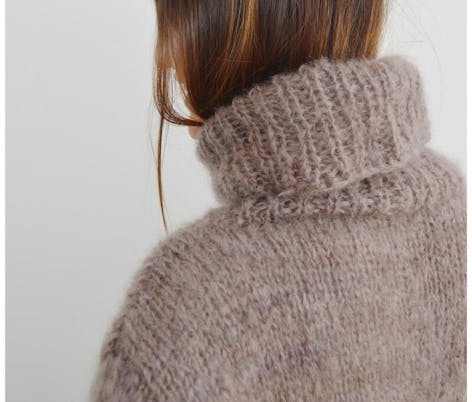 5. Super Simple Sweater by Debbie Bliss
Are you a confident beginner, looking for a staple mohair jumper? Then this knit is for you! Knitted flat and seamed, this is a great beginner sweater with very little shaping to worry about and a classic crew neck. Knitted in Nell the super soft chunky mohair and merino blend, your biggest challenge will be choosing from the divine range of candy colours.
6. Mohair Sweater Marled by Dana Kikic Nemmert
If you're looking for a Harry Styles inspired make this stash-busting mohair sweater pattern is the most glamorous choice! The sweater is knitted top-down in the round starting from the ribbed or crocheted neckline, yes that's right a knit and crochet version is given in this pattern. Mix and match colours to your heart's content for a funky sweater that's guaranteed to receive compliments.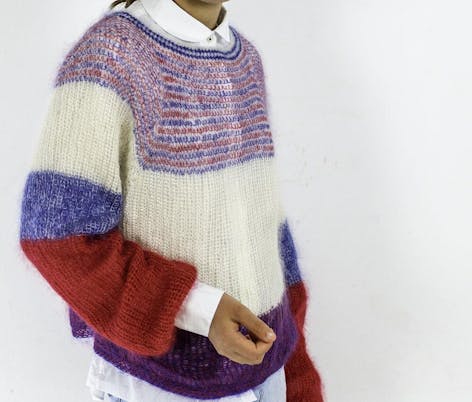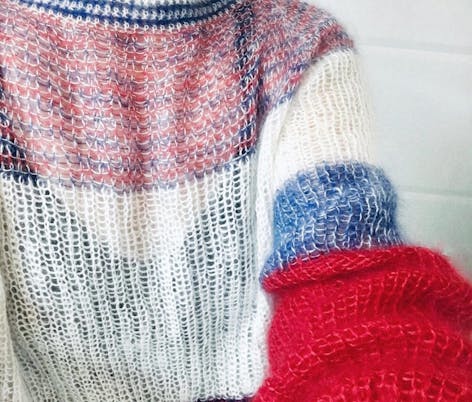 7. Heart Sweater by Debbie Bliss
If you are new to intarsia, this is a fabulous project to learn because it is one solid motif in chunky yarn. The little contrast row in the ribbing around the neck and sleeves is super sweet and brings that heart to life! It makes a great project to knit for a friend or your special someone. Although you'll want to buy enough yarn for two, as this will be one gift that's hard to part with...
8. Piper Sweater by Rowan
How cute is this sweater by Annika Andrea Wolke for Rowan! The cropped look is all the rage, and the row of sweet bobbles adds gorgeous texture on top of this floofy masterpiece. Choose from the range of beautiful jewel shades in Rowan's Kidsilk Haze yarn, and then get making this cute crop to see you through the season.
9. Love Note by Tin Can Knits
This sweet little sweater knits up quickly from the top down. The combination of mohair lace and single-ply merino creates a fabric that is floaty, soft and sensual. With a high-low hemline and two length options, what's not to love?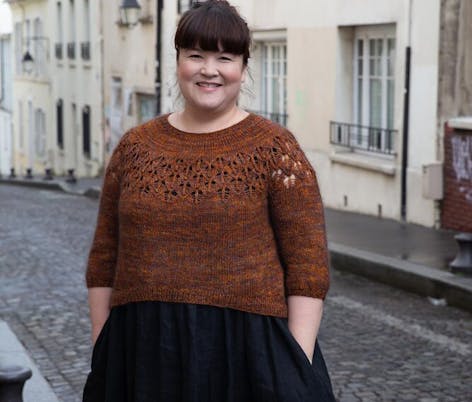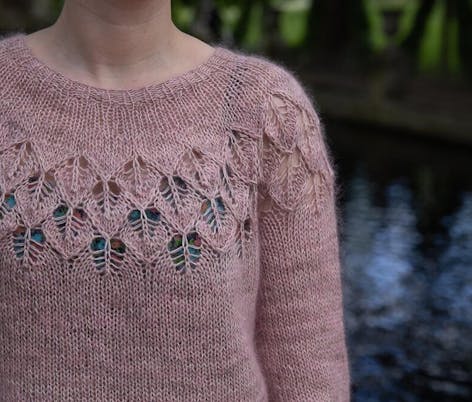 10. Aspen Jumper by Debbie Bliss
Debbie Bliss Angel is a gorgeous combo of mohair and silk, which makes for a blissfully soft yarn. The halo here brings an ethereal quality to a sweet lace motif around the yoke, and all the ribbing is out of the way early on, because Aspen is knitted in the round from the bottom up! There are some glorious jewel shades in Angel, so why not add a pop of colour to your mohair knit, by choosing one of the eye-catching jewel shades.