Black Change Makers: Introducing Bianca Springer
Published on

8 February 2021
5

min read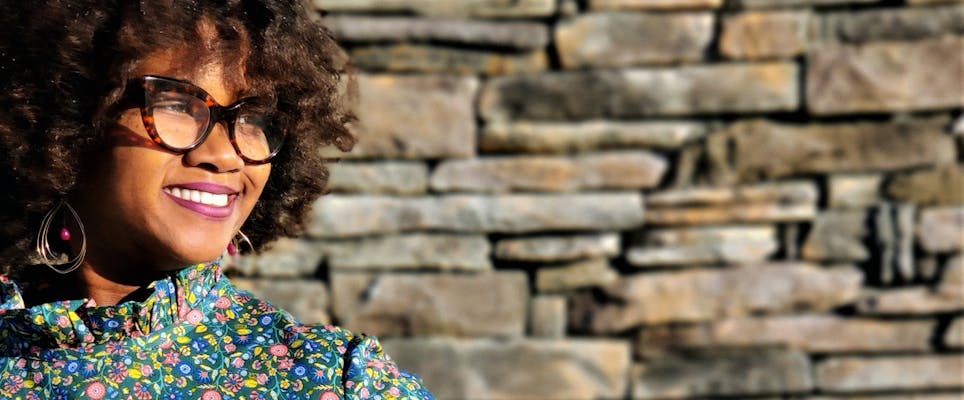 Bianca Springer is using her passion for sewing and talent as a maker to spark change in the craft world! From her beautiful sewing blog Thanks I Made Them to her stunning Etsy store, Bianca stitches inspiration into everything she creates. In this exclusive interview she shares her journey so far, her favourite makes and why using your voice as a Black Change Maker or ally is so important if we are to see lasting change in the craft industry.
So tell us, when did you first begin your craft journey? 
I was raised in a home where my mother constantly sewed and made everything for us. She taught me how to use her machine, gave me access to her patterns and fabrics, and she gave me the freedom to make what I wanted. I dabbled a bit, but, because she was so much better at it, I usually defaulted to her to do most of the sewing. I didn't make time to sew while pursuing my undergraduate and graduate degrees or my job in Higher Education. It wasn't until I got married and became a stay-at-home mom to a premature baby girl that I returned to sewing.
Sewing for my family was my inspiration to return to the craft. 
Motherhood became an opportunity for me to be creative and fun with my making. I made clothes for my kids and coordinating them with what I made for myself. I joined a mom's group, and, when other mothers expressed an interest in learning to sew, I volunteered. What began as a group of friends sewing at my kitchen table weekly, evolved in time to me teaching children and adults to sew in individual and group classes.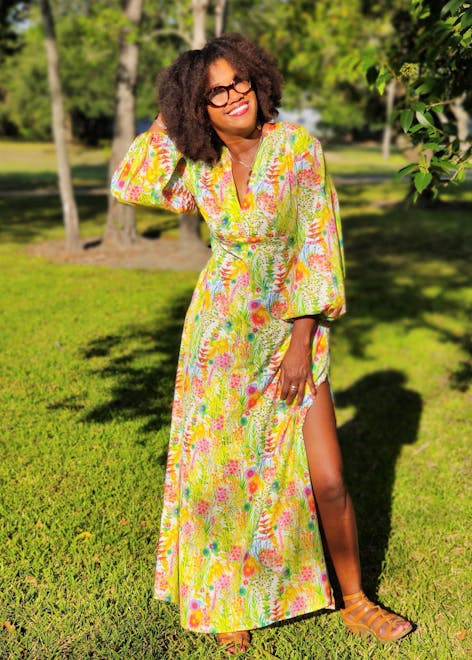 So, are there other members of your family who like to craft too?
My family has many members who sew, knit, crochet and bake for pleasure and profit. In my immediate family, I am most proud of the fact that my son and daughter both craft with me and independently. They use fabric paint, unconventional materials, fibers, and fabrics to express themselves creatively. I love that they default to upcycling and making when they need something.
What does it mean to you to be a maker in the world today?
As a maker, I think it is important to use my talents to be a change agent in my spheres of influence. As a Black maker, I think it is important for me to increase the representation and normalization of everyday life in people of color. So much of the craft world is geared toward the white experience. People of color are most often represented in political and protest contexts.
As a Black maker I think it's important to be visible in all aspects of our lives from the mundane to the monumental.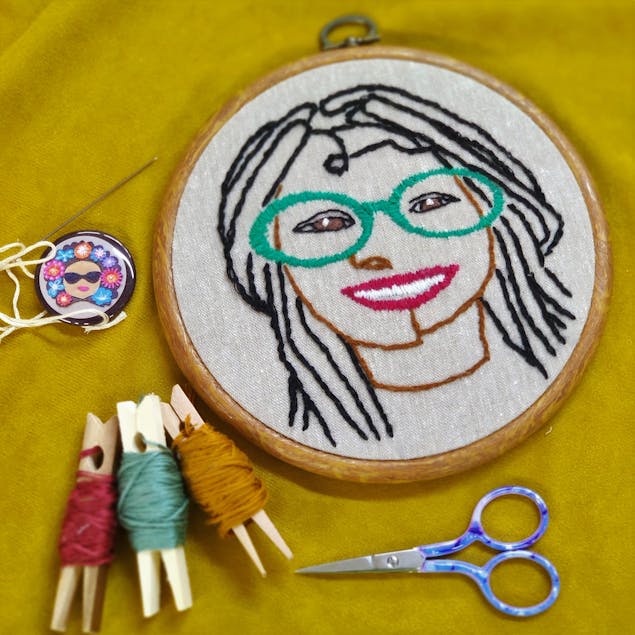 While playing on the playground, my daughter was told by a different race playmate that her natural hair looked weird when worn in Afro puffs. She loves her hair and was hurt by the comment. As we processed the experience, I searched for fabric with little girls that looked like her. I couldn't find any, so I made some. I designed fabric to illustrate and celebrate our hair in its natural everyday state. I decided to make what I wish existed and she loved it! It is important for me as a Black maker to use my voice to speak louder than those that intend to oppress.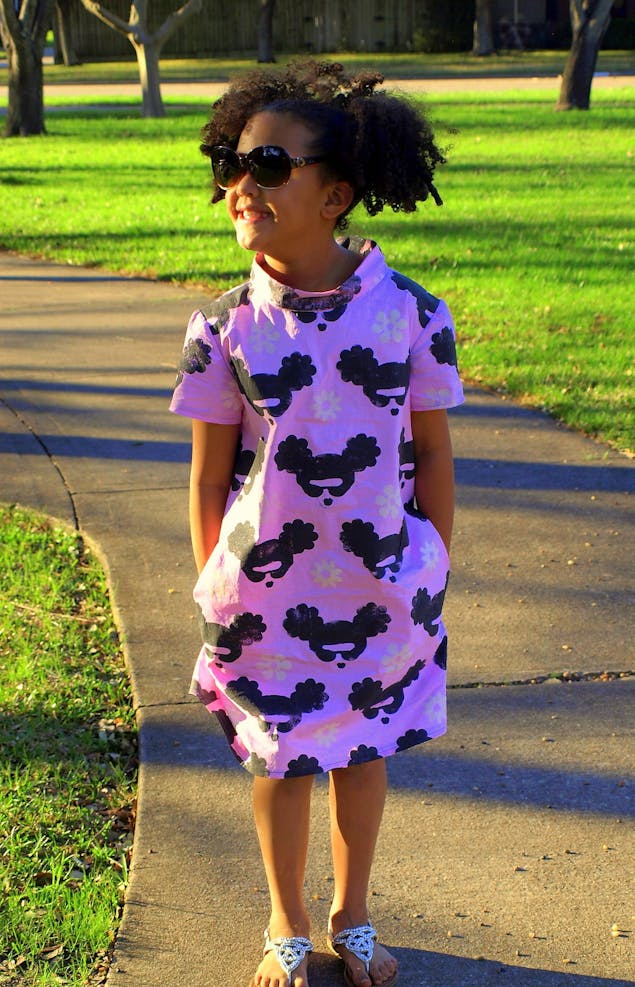 Being a maker means being a member of a community and being willing to use your voice to be an ally to lend your voice to support others. When a couture sewing company that I supported used the descriptor "nude" to classify their expensive new collection featuring beige fabric, I contacted them. As a dedicated customer whose nude skin is not beige, I educated them on how the word is rooted in white privilege and served to marginalize and exclude people of color. I suggested they consider a name change because it upholds a system of white supremacy and privilege that oppresses. The owner of the company treated my concerns as irrelevant and dismissed me.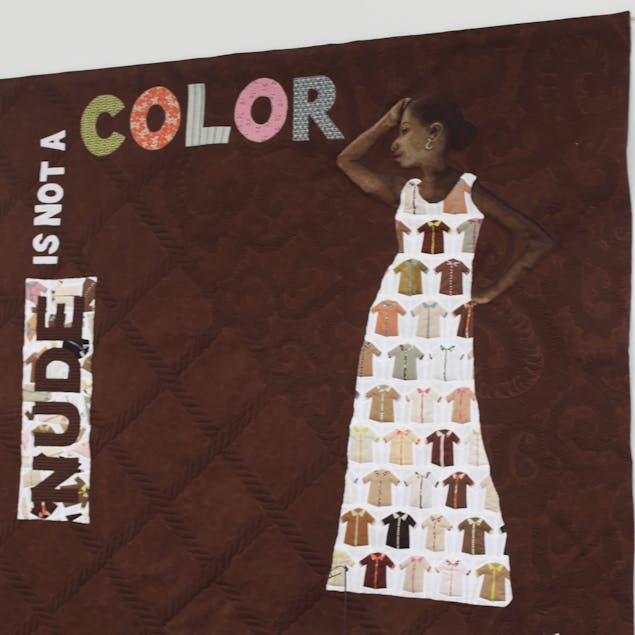 My support of the brand connected me with other fans of the craft. I wrote reviews, tutorials, and blog posts of the projects I made supporting the brand. The responses I received from the company led to my pulling support for the brand. My blog readers joined the conversation, talked on their platforms, contacted the company, and decided to boycott the brand. A virtual friend I met through the brand decided to walk beside me as the conversations went on for months. She conceived the "Nude is Not a Color" community quilt. The quilt has 25 diverse contributors who shared blocks that represented the nude skin of a loved one. It is a strong statement of makers standing together against white privilege.
Being a maker means being a member of a community and being willing to use your voice to be an ally to lend your voice to support others.
The quilt expanded the conversation while educating people and changing minds in the process. In time, the company eventually made the name change. The "Nude is Not a Color" quilt was recently purchased by the Henry Ford Museum in Detroit, Michigan. The quilt, along with stories and perspectives of the contributors, will be on display in March 2021 and become a part of its permeant collection. Being a maker means using your talents and your voice to make an impact and a difference in your world. 
Bianca loves these patterns from Style Sew Me!
Bianca's pick of awesome knit and crochet designs