Your ultimate guide to hunkering down (+ 13 free patterns)
Published on

16 March 2020
By

Yaz
3

min read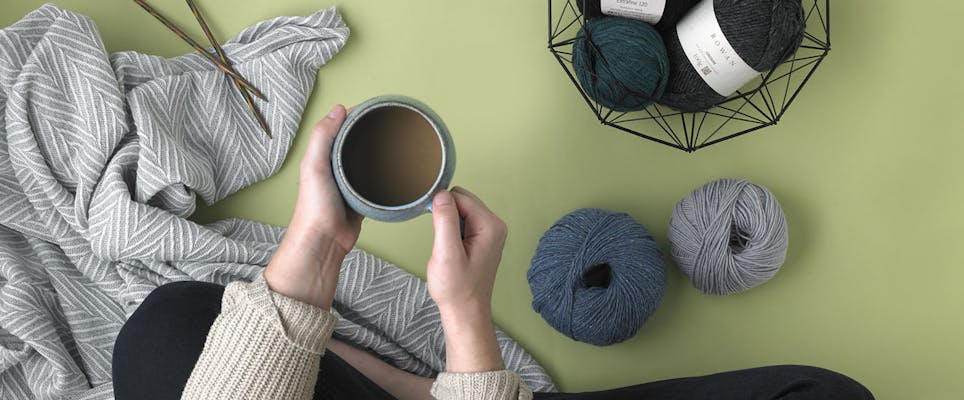 For many of us, crafting provides an important lifeline to cope with uncertainty, loneliness, and sometimes long-term medical conditions. When the world feels topsy-turvy, it's important to remember we're part of an amazing online community of makers. Regardless of time or distance, makers across the world are connected by a common thread - the joy of making.
Whether you're self-isolating or social distancing, hunkering down is the perfect opportunity to put the kettle on and get making. Spend the time re-organising your home, putting stash leftovers to good use, or perhaps learning a totally new skill. There are lots of ways to stay motivated when you're hunkering down, and we're here to support you, every make of the way.
And don't forget to share all your amazing makes with the community on social media using the hashtag #TogetherWeMake.
Craft projects to keep your home cosy and organised
Join us for our fave tutorials to help make your space a place of joy!
Mindful Makes
For many of us crafting is not just about creating beautiful makes, it's also how many of us unwind, stay grounded and find a little oasis of peace during troubling times. With so much uncertainty at the moment, it's understandable that many of us might be getting in a tangle, but practicing mindfulness is not just about keeping a positive attitude. As neuroscientist Dr Caroline Leaf explains, finding ways to stay calm and take care of our mental health is scientifically proven to help keep our immune system working at its best, which is why continuing to set aside time to craft is super important!
Mindful makes to make you smile
Pick up a kit with everything you need in one handy bundle
Kits are a great way to pick up everything you need to make a lovely craft in one easy bundle. Perfect for gifting to a friend who might be self-isolating or treating yourself to a new craft adventure while you're at home.
Stashbusters
Wondering what to do with all those leftover yarn scraps? There are plenty of mini projects that are perfect for putting those unused materials to good use. From practical scrubbies to cute toys with tonnes of character, pretty bunting to brighten up your personal space and granny squares that can be used to make anything from blankets to bags or coasters, explore these stashbusting projects for inspiration.
Stashbusting projects you'll love!
Learn a new skill by making along with us
Keep track of all your making progress with our FREE journal
Stay connected! #TogetherWeMake 
Stay connected using the hashtag #TogetherWeMake. Why not share your projects and WIPs with the community, put a question out into the craftesphere or if you're an experienced maker - offer to help your peers with your top tips and hacks? Community remains at the heart of everything we do, so let's continue to encourage each other!