Introducing the Debbie Bliss Modern Heritage Collection
Published on

11 May 2020
By

Yaz
2

min read
Debbie Bliss' Modern Heritage Collection has arrived! Get ready for clash of the classics as British heritage Aran and Guernsey inspired-knits are shaken up with fizzy Rialto and Cashmerino shades in lashings of tartan and fair isle.
This bold and daring knitting collection combines classic patterning with an eclectic mashup of leopard print, plaid, stripes, tartan, check and fair isle in unforgettable colourways!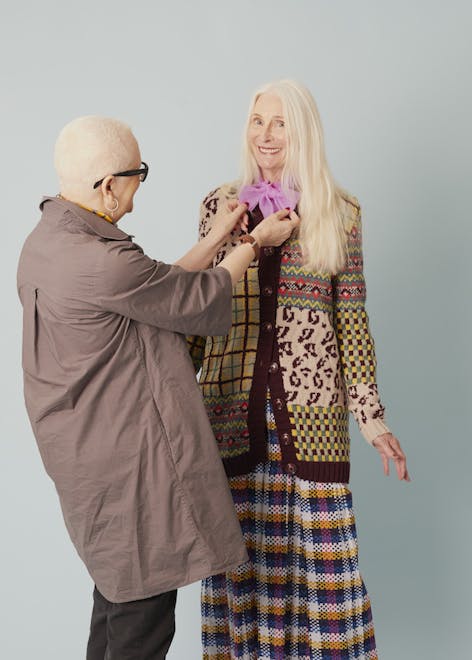 'The inspiration for the designs in this collection came from my love of traditional patterning such as fairisle and aran which I wanted to celebrate and update in a clash of pattern and colour! I collaborated with Anna Wilkinson, a wonderful designer who I have always admired.' Debbie Bliss
The Modern Heritage collection features a stunning ensemble of aspirational designs. As Debbie Bliss says "the patterns are perfect for more advanced knitters who are looking for a new challenge and a show-stopping wardrobe piece."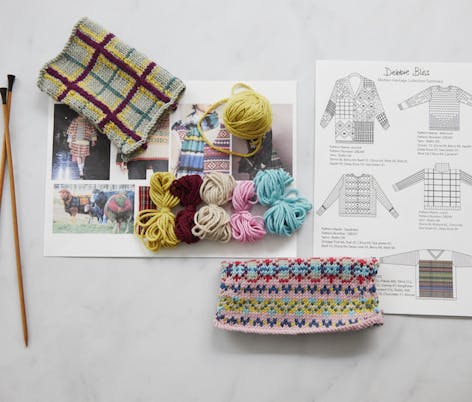 Each of the patterns celebrate British heritage by reimagining iconic British fashion for a brand new era.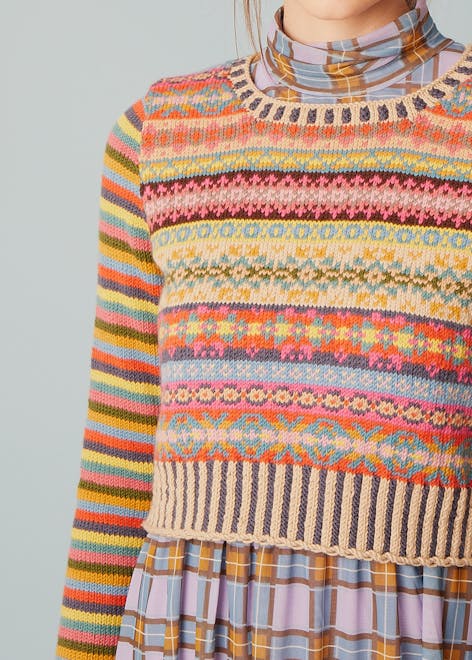 'The patterns need some technical knowledge of colourwork but the results will give you a special knit that will never date and will be admired for years.' Debbie Bliss
From the Brae jumper with its blissful blend of Fair Isle motifs and fun stripes to the heady and eclectic Belmont sweater which sees a gorgeous combo of stripes and Fair Isle motifs - a statement sweater that you're going to love wearing AND knitting!
So, whether you're a pro-knitter looking for a challenge or a beginner looking for an aspirational design to stick on that vision board, the Modern Heritage Collection champions a new generation of modern classic knits to shake up the establishment!
Discover the Modern Heritage Collection
Make with these gorgeous yarns