2021: make with us!
Published on

January 11, 2021
6

min read
Embracing 2021 means embracing ourselves. Leaning into new pursuits, owning our hobbies, and taking charge of our skills. As makers, we will find every little opportunity to celebrate - a friend's new job, baby's first steps, mastering a new stitch - those everyday confetti moments. We will be conscious of how we craft, embracing the time it takes and prioritizing our mental wellbeing through mindful making. We will craft for our hearts and souls, nurturing ourselves through stitching, weaving, and sewing. As the guardians of tradition, we will appreciate and celebrate the wonderful cultures and traditions of our fellow humans around the craftiverse. As we continue to reinvent the word 'craft', we will always remain true to ourselves and remember, no matter where we are; together, we make.
We want you, our wonderful makers, to feature in our newsletters, on our blog, in our socials. If you have a pattern, a collection, or an editorial idea you'd like to share for any of the themes, we'd love to see! Check out our get featured guidelines first.
Everyday confetti moments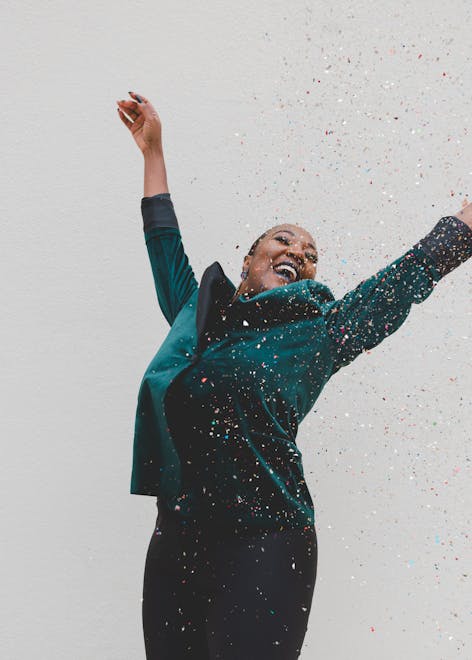 2021 is all about celebrating the big little moments."
This year we'll be celebrating the big little moments, because, frankly, we all deserve it. We want to see craft ideas for every occasion. Whether you're celebrating Palentine's, Valentine's or Singles' Day, birthdays, anniversaries, weddings, or new arrivals, there's always something to make for.
We will be putting together craft guides for every occasion. We'll be sharing project ideas to celebrate the things that matter to you. So if you have a tutorial idea or collection of patterns to make for a celebration, send your ideas through!
Pro Tip
National Compliment Day, January 24 | Super Bowl Sunday, February 7 | Send a Card to a Friend Day, February 7 | Pizza Day, February 9 | Palentine's Day, February 13 | Valentine's Day, February 14 | Scrapbooking Day, March 4 | World Book Day, March 4 | Day of Happiness, March 20 | Quilting Day, March 20 | Start of Spring, March 20 | Transgender Day of Visibility, March 31 | Mother's Day, May 9 | Pride, June | Worldwide Knit in Public Day, June 12 | Non-Binary People's Day, June 14 | Father's Day, June 20 | Summer Solstice, June 20 | World Embroidery Day, July 30 | International Day of Friendship, July 30 | Sewing Month, September | Friendship Month, September | World Card Making Day, October 2
Wild, scaly & fuzzy friends
As makers, we love our furry friends! We knit dog sweaters, we crochet pet accessories, and we make cute crochet animal toys. And if Attenborough's your dream dinner guest, you might be looking for new ways to celebrate our natural world through crafts. Perhaps you want to raise awareness for endangered species, show your love for our wild friends through animal print knitwear or celebrate those scaly reptiles that remind us of our prehistoric ancestors!
Pro Tip
World Wildlife Day, March 3 | Love Your Pet Day, February 20 | World Whale Day, February 21 | Endangered Species Day, May 15 | Cat Day, August 8 | World Elephant Day, August 12 | Happy Cat Month - September | Reptile Awareness Day, October 21 | Hug a Bear Day, November 7
Crafting for the heart & soul
This year we will nurture ourselves through stitching, weaving, folding, sewing, and making. We will share projects that make us feel positive, and colorways that make our hearts sing! We will seek mindful makes that bring us joy and solace. Join us as we craft for the heart and soul.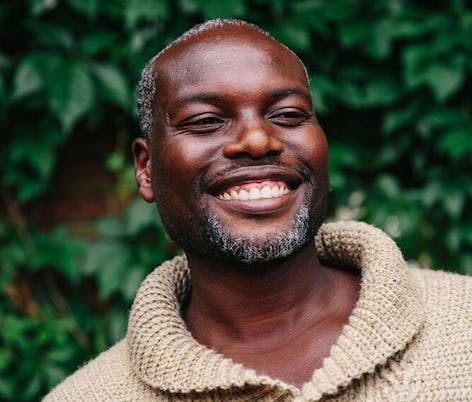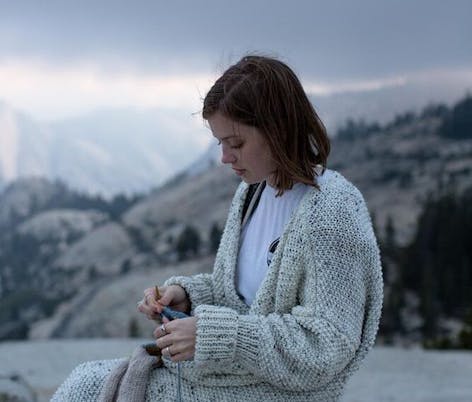 Pro Tip
Blue Monday, Janauary 18 | Hugging Day, January 21 | Random Acts of Kindness, February 17 | Let's Laugh Day, March 19 | Stress Awareness, April | World Health Day #LetsTalk, April 7 | Stress Awareness Day, April 17 | Mental Health Awareness, May | World Mental Health Day, October 10 | International Men's Mental Health Day, November 19
Give it a go!
2021 is about embracing a beginner's mindset and not being afraid to make mistakes along the way. You'll learn as you go, cherish the imperfections and flex those making skills! Perhaps you want to learn a new skill with our crochet video tutorials or take on a more challenging knitted sweater pattern, or maybe you want to try your hand at a new craft, and give embroidery a go! Whatever you want to have a go at, this year is yours for the making.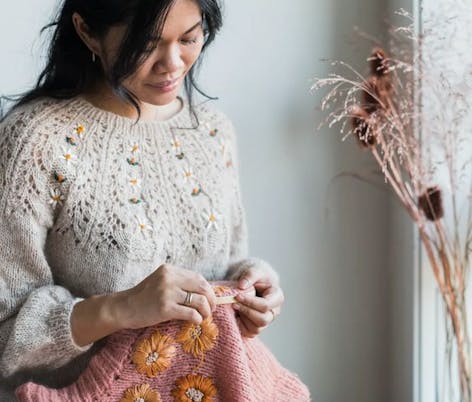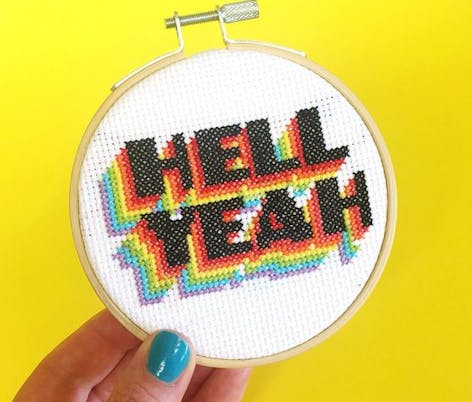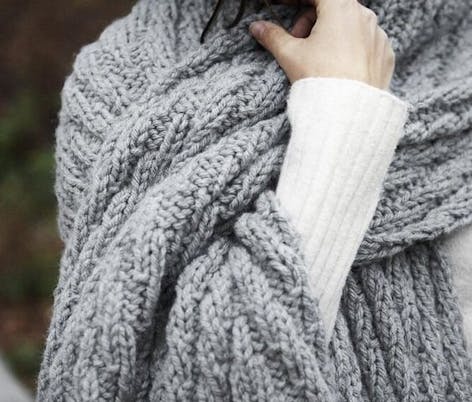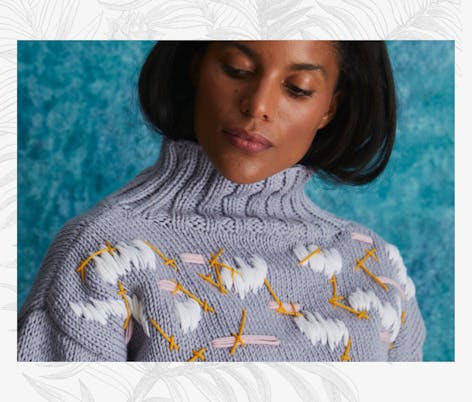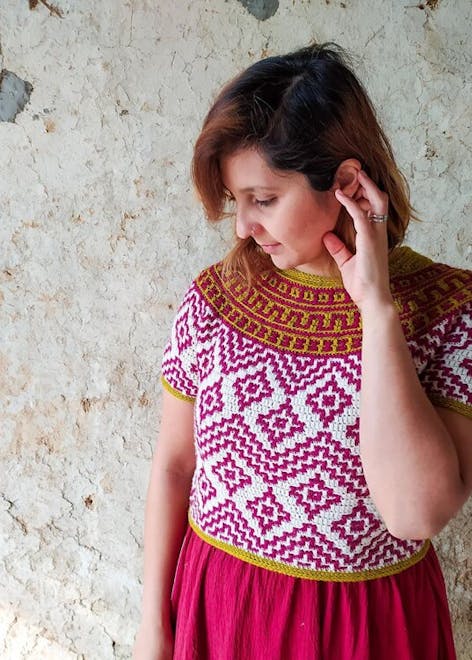 Where we put our money matters."
Discover beautiful, trendsetting patterns designed by Independent designers; champion rising talents, like Rachel of Flyy Dyed the winner of our 2020 Indie June Grant; and help bring about cultural transformation in the craft community by supporting underrepresented makers. Check out BIPOC in Fiber's amazing resource for connecting BIPOC (Black, Indigenous and People of Color) designers and crafters, and the fantastic @blkmakersmatter - a coalition of black makers bringing cultural transformation in the sewing and crafting industry.
We'll be supporting independent makers too. This year is the year for project hobby hustle. We'll be offering advice on how to turn your passion for crafting into a lucrative side hustle, and how you can start selling your beautiful patterns through LoveCrafts. If you're a young maker, looking to get your foot in the door or exposure for your first venture, we'd love to hear from you!
Made with intention
There's a mindset shift; 2021 is the year we take agency for ourselves, for our families and communities. We're making with intention, and living with purpose. We're asking you to join us: be you and live well.
Be you: make for yourself, to suit yourself and express yourself, wear it loud and proud and own it - personalize everything! We will look to find ways to live better too. Simple hacks to live a more eco-friendly, crafty life. Let's change the world one make at a time.
Cozy comforts
Cozy is the new chic, and it's here to stay! Knitted blankets are wearable fashion accessories, knitted trousers are essential work-from-home attire (just ask Ella Emhoff, Kamala Harris' stepdaughter), sweater vests must be worn all through Fall and Winter. Oh, and don't forget about our true cozy comfort love - knit and crochet socks!
Made with kindness
In 2020 we were blown away by your kindness; the projects you made to support key workers, the pouches and shelters you made for animals affected by the Australian wildfires, and the endless generosity you showed with thousands of projects you knitted for charity and crocheted for charity. In 2021 as the world heals, and we look to support our friends, families, and the communities in which we live, there are more moments to make for others and endless opportunities to put a smile on someone's face with a gift made with kindness.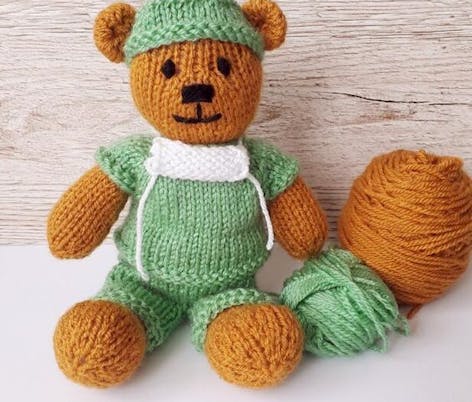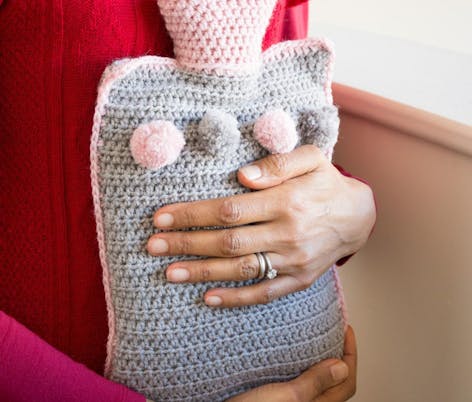 As the world heals...there are more moments to make for others and endless opportunities to put a smile on someone's face."
Pro Tip
World Cancer Day, February 4 | Zero Discrimination Day, March 2 | World Health Day, March 7 | Death History Month, March 13 - | Thank a Teacher, May 5 | Nurses Day, May 6 | Cheer up the Lonely, July 11 | Give Something Away Day, July 15 | International Day of Charity, September 5 | World Teacher Day, October 5 | World Prematurity Day, November 17 | Giving Tuesday, November 30
Magic makes
Make it magical and get in touch with your spiritual side in 2021. Crystals are encouraged, horoscopes are to be devoured, celestial makes should be bookmarked. We're manifesting our best selves. We're leaning into spooky. Halloween is bigger and better than ever before. And always remember unicorns matter.
Craftiverse traditions
As makers, we're the guardians of tradition. To make something with our hands is to celebrate heritage and history and to keep age-old techniques alive. As makers, we are also part of a community of crafters as diverse and wonderful as the projects we create. So this year, we look to share our traditions with others, while we seek to learn and appreciate traditions by our fellow makers all around the craftiverse. We want to hear from you; the beliefs that inspire you to make, what occasions you make for, and the craft traditions passed down through the generations. What we believe and how we live, is the very essence of why we craft. No matter where we are, and what we celebrate, remember together, we make.
Pro Tip
Black History Month, February | Chinese New Year - Ox, February 12 | Mardi Gras, February 16, Lantern Festival, February 26 | Purim, February 25 | St Patrick's Day, March 17 | Nowruz, March 20 | Passover begins, March 27 | Holi, March 28 | Good Friday, April 2 | Easter Sunday, April 4 | Ramadan begins, April 12 | Vaisakhi, April 13 | Jewish American History, March | Eid al-Fitr, May 13 | Buddha Day, May 26 | Memorial Day, May 31 | Eid al-Adha, June 19 | Independence Day, July 4 | Nelson Mandela Day, July 18 | Bastille Day, July 14 | Christmas in July! 25 July | Labor Day, September 6 | Rosh Hashanah, September 7 | Hispanic Heritage Month, September 15 - | Yom Kippur, September 15 | Thanksgiving Canada, October 11 | Diwali, November 4 | Veterans Day, November 11 | Thanksgiving US, November 25 | Hanukkah begins, November 28 | Christmas Day, December 25 | New Year's Eve, December 31