Learning to knit can seem a bit daunting, so if you're keen to kick start your knitting journey but you're not sure where to begin, you've come to the right place! We've got loads of brilliant learn to knit videos that cover everything from beginner tutorials on how to hold the needles and knit your first row, through to more advanced knitting techniques such as how to work those tricky button holes. You'll be knitting up a storm in no time!
Getting started
Before you begin your journey of learning how to knit, you'll need a few essentials to get you started. We'll talk you through the essential first steps to getting started including picking a knitting project, choosing the best needles for the job and selecting your yarn, as well as showcasing some fabulous kits. Then enjoy browsing our gallery of step-by-step tutorials.
1. Pick a pattern
The first step on your knitting odyssey is to pick a pattern! We've got hundreds of knitting projects from a host of designers and much-loved brands for all abilities. Whether you're looking to craft a cozy hat for a buddy, a snuggly baby blanket, or dreamy scarf, we have a beautiful pool of projects to inspire you!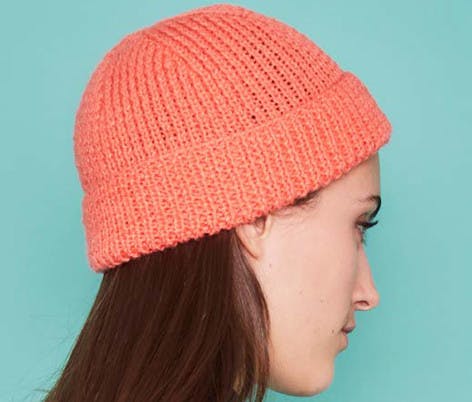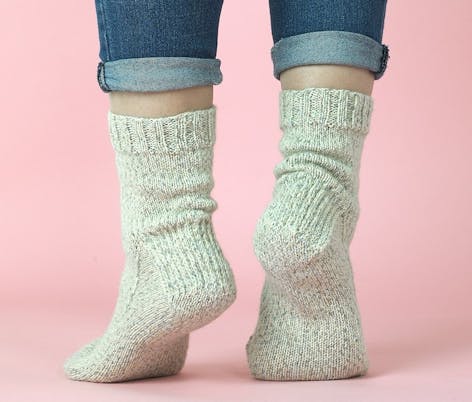 2. Choose the best needles to get started
First up, if you're learning traditional knitting techniques, we would recommend starting with single point needles, which are used in our beginner videos. But there's a whole menagerie of knitting needles to explore from DPNs to circular in different sizes and materials, from bamboo to plastic.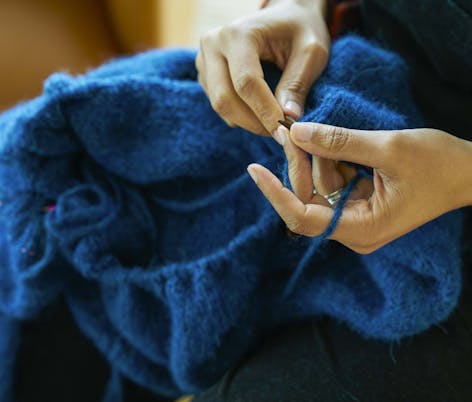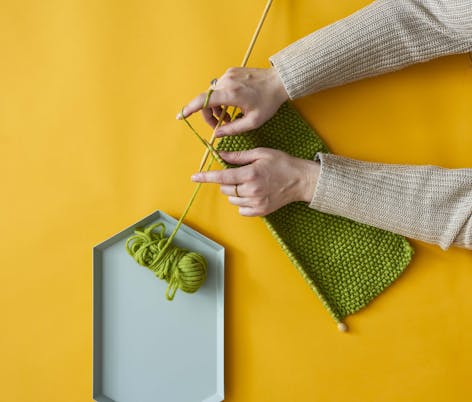 2. Select your yarn
Yarn glorious yarn! One of the greatest joys a knitter has on her way to making divine projects is choosing which yummy yarn to work with. With so many yarns to choose from in every shade imaginable, it can easily get a knitting newbie in a tangle. From selecting a suitable fiber to exploring color, we're here to help!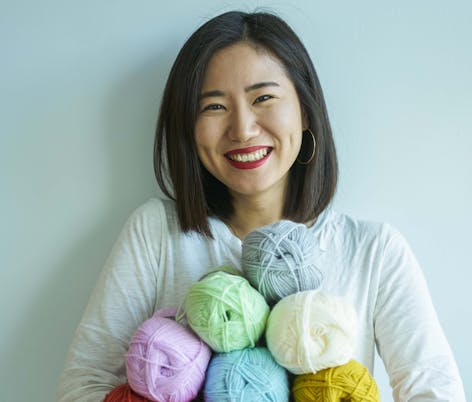 Knitting videos for beginners
Get started with the knitting basics! If you've never picked up a pair of needles before, the thought of learning to knit can seem pretty overwhelming. Our beginners' knitting videos are packed full of helpful tutorials and tips on everything from knitting your first row to experimenting with super simple stitches - and once you've learned to knit, there's even a step-by-step project to practice your new skills at the end!
Beginner knitting videos & guides
Why not try out a knitting kit!
Kits are a wonderful way to purchase everything you need to get started knitting in one joyful bundle. These featured kits include yarn, patterns and needles; all you need to bring your project to life!
Get started with beginners knitting kits
Videos for intermediate knitters
Great! You've mastered the knitting basics, and now it's time to move onto something a little more complicated. Once you've learned to knit, you can start thinking about getting creative with your new skills, which means progressing from knitting squares and simple scarves to fun accessories and cozy garments. Our intermediate knitting videos are perfect for the knitter who knows their single pointed needles from their circular, and is ready to tackle more tricky knitting skills such as button holes and decorative bands. What are you waiting for? Grab that gorgeous yarn and get knitting!
Intermediate knitting videos
Videos for advanced knitters
If you're already a pro at knitting and purling, and you've got a cupboard full of gorgeous handmade jumper, then this is the section for you. In our final selection of fun learn to knit videos, we'll be getting to grips with the basics of colorwork with knitting lessons in stripes, stranding and the magnificence of Fair Isle. Time to color your world!