Your ultimate guide to plant based yarn!
Published on

January 23, 2020
By

Holly Butteriss
4

min read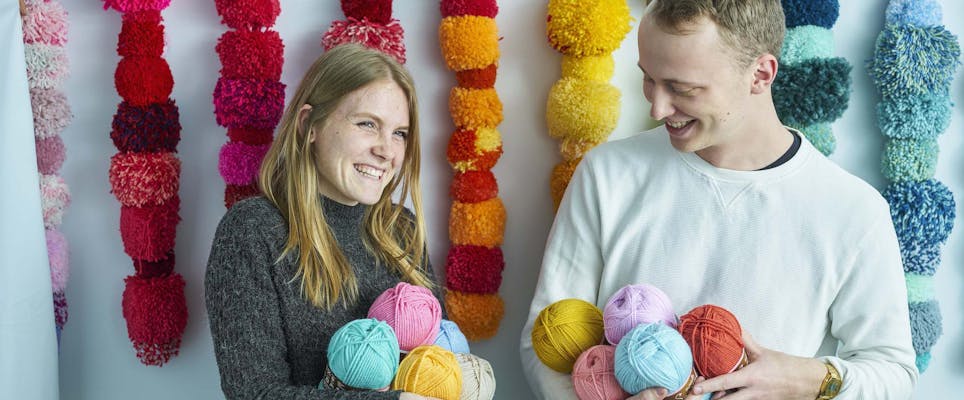 If, like us, you've been making an effort to be more eco-friendly, then you've probably been eyeing up your stash wondering how your makes could be kinder to the planet. Well, there's good news! Plant based alternatives to your traditional wool and acrylic yarns are booming! With loads of different vegan yarns to choose from, your making is about to get a seriously sustainable upgrade. Crochet extraordinaire, Chloe Bailey, has dived into the wonderful world of plant based yarns and has put together this super handy guide to help you get to grips with these exciting vegan alternatives!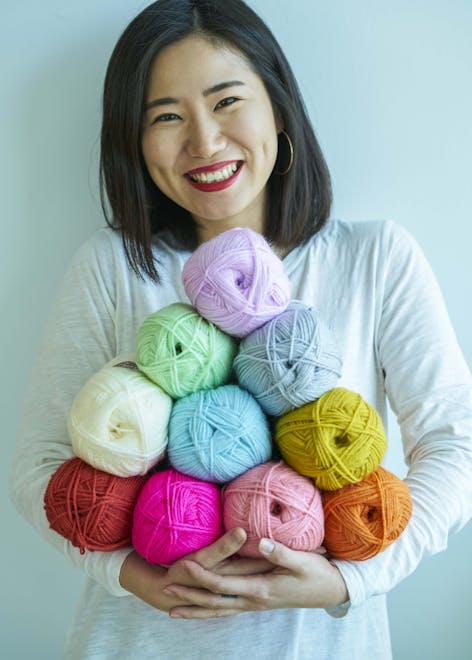 What is the quirkiest yarn you have in your stash? Mine is a skein of banana yarn. Yep, that's right, banana yarn! Perhaps one of the more bizarre yarns you might come across, but chances are you might have some cotton, linen, or even some hemp in your stash. 
Plant based yarns are a joy to work with, once you embrace the fact that they are a totally different species to wool yarn! Offering a whole host of desirable qualities, such as durability, strength, drape and softness, as well as antibacterial and hypoallergenic benefits, here's a little look at some of the most commonly used plant fibres.
Banana
Firstly, my weird and wonderful banana yarn! Made from the bark of the banana tree this yarn is glossy, super strong, and looks similar to handspun silk. It takes rich and vibrant dye colors extremely well, and if you like yarn with texture then this delivers! The skein that I have is bulky, with just 36m per 100g. Needless to say, I am saving it for something special!
A little harder to find, we'll definitely be going bananas over this one when we get hold of it!
Cotton
Cotton is grown all over the world, and has been used for centuries for clothing and homewares. Cotton is a shrub plant instantly recognisable by its clusters of white fluffy balls, know as "bolls". From these cloud-like fluffy balls, cotton fibre is spun into thread and yarn.
Cotton yarn is soft and has a little elastic, when knitted or crocheted with a smaller needle or hook than the ply calls for, you can create a very firm and sturdy fabric; great for baskets and bags! Cotton is also an excellent absorber, making it a perfect choice for projects like face scrubbies and wash cloths. Why not try some of the Paintbox Yarns Cotton DK (100% Cotton) to make some reusable facecloths?
Linen
Linen is an ancient fibre, shrouding the mummies of ancient Eygpt as well as being used as a currency at that time; it's a bast fibre, which means it comes from the inner bark of the plant and in order to extract the longest possible fibres from the plant it is mostly done by hand.
Like cotton, linen is a good water absorber and its silky supple finish makes it ideal for summer garments. Linen is often mixed with other summer yarns to give a delicate drape to the finished fabric once knitted or crocheted. Check out Erika Knight Studio Linen (85% Viscose, 15% Linen), or Stylecraft Linen Drape (70% Viscose, 30% Linen) for lightweight garments.
Bamboo
Bamboo is also a bast fibre, its strong and durable strands harvested from the stalk of the bamboo plant. It is incredibly soft and smooth, as well as having anti-bacterial properties! Bamboo is mostly found in yarn mixed with other fibres, and has recently become popular for baby yarns. If you're making gorgeous garments for grownups OR babies, check out King Cole Bamboo Cotton DK, you'll love the super soft feel and delicious drape!
Hemp
Hemp is similar to flax and its strength and durability when spun into yarn has historically made it a popular choice for rope, nets, and sail cloth. Breathable and hypoallergenic, hemp produces a beautifully soft yarn that you can use for garments for the whole family, as well as home projects. We love Lang Yarns Canapa, a sport weight 100% hemp yarn, and Elsebeth Lavold Hempathy, a cotton/hemp blend DK yarn. You can use Hemp yarn in place of any other for garments and homeware, but it is particularly good for garments worn next to the skin!
What planet-friendly project will you make next?