Crafty gifts for Galentine's Day
Published on

January 21, 2021
3

min read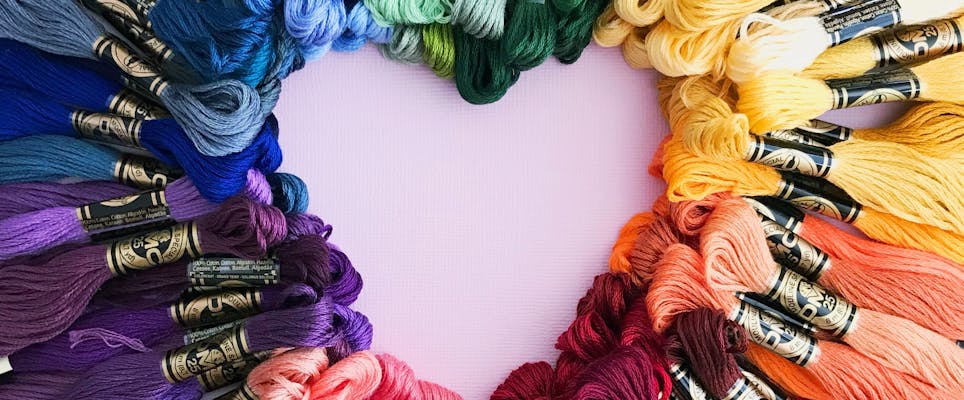 Forget Valentine's Day. Who needs overpriced chocolates and flowers when instead you can get the girls together and celebrate Galentine's Day? 
Galentine's Day, the creation of Parks and Recreation's Leslie Knope, is held on the 13th February and is a time to get together and revel in the notion of 'ovaries before brovaries'. A time to forget work and other commitments in order to celebrate friendships and shower each other with love and good vibes, all whilst remembering just how powerful the female species is.
We surveyed some of our female community members and discovered that a whopping 68% would rather a night with their girlfriends than going out with their partner or on a date.
Members were also asked which characteristics they loved the most about their girlfriends, with their sense of humour being ranked the best characteristic, followed by supportiveness and then willingness to try new experiences.
According to our survey, the top ten famous females that ladies would love to spend Galentine's Day with are:
Lizzo
Rihanna 
Jennifer Lawrence 
Phoebe Waller-Bridge
Chrissy Tiegen 
Olivia Coleman 
Adele
Jane Fonda
Jodie Comer
Jennifer Anniston 
Whether you want to remind your girls to keep their heads up, how much you love them, or that they have great butts. There is a Galentine's Day craft for everyone.
'Be You' Cross Stitch Pattern
If your friend needs a simple but effective reminder that they are perfect just the way they are, then this cross stitch pattern is perfect on a bag or in a frame on their desk.
Queen Bee Embroidery Motif
Make a luscious gift for the strong independent female in your life that she can wear on the back of a plain white tee or on the thigh of some mom jeans. 
Cursive Font Alphabet Pattern 
Now, this is a pattern that you can really get creative with. Spell out whatever your girls need to hear, whether it's 'nice butt' across her back pockets or an in-joke emblazoned across her shirt, the opportunities are endless.
This pattern is great for beginners and an easy way to tell your girls how you feel about them.
Shoot For The Moon 
What's better than a cheesy motivational quote? Turning it into a gorgeous piece of art, this creation would look awesome on your girl's office wall, or on a cushion for a constant reminder that she is capable of anything!
Girl Power
Remind your gang that it's women that run the world with this girl power design.
A Whole Lotta Love
Tell 'em how it is, and what you've got for your girls - a whole lotta love. If you want to make sure your friends know exactly how you feel, then this is the design for you. Great on a cushion, or hanging in a nice frame.
Choose Happiness
Life can be tough sometimes, so if you're given the option, choose happiness. This bright little design can serve as a constant reminder for your girls to do whatever makes them happy. 
Feminist Badge
Wear it loud, wear it proud. This is for the girlfriend who isn't ashamed to show the world how they feel. This design would be perfect for a tote bag or even on the back of a jacket.
Life Is Tough But So Are You
If one of your girls is having a hard time, why not remind her how strong she is. This is another design that would look amazing on a tote bag or on a cushion.
Modern Love
No fuss, just flowers. Show them you love them with this beautiful floral piece. 
If you love these designs as much as you love your squad, why not check out LoveCrafts.com for more crafty gift ideas?