Yarn weight chart
Published on

January 23, 2019
By

Elizabeth Bagwell
4

min read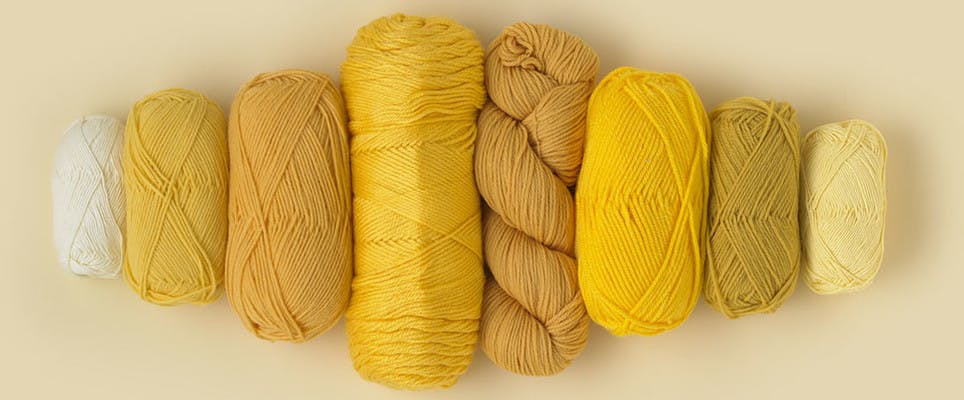 Not all yarns are created the same when it comes to the yarn weight, or their thickness. They come in different weights, which could then affect the look and size of your finished fabric and the needles you need to use. With so many yarns in our online stash, let's talk you through the different yarn weight terms to help you find the perfect yarn for your project!
Yarn weights and needle size conversion chart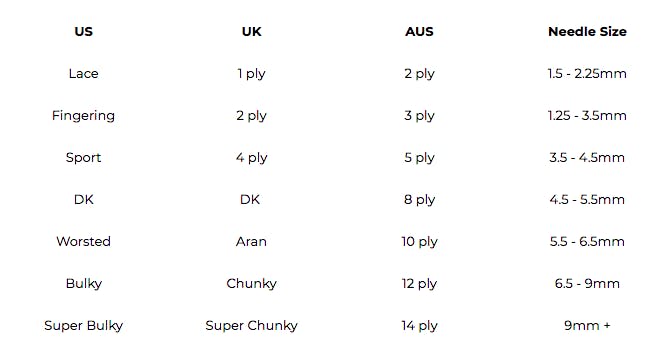 Yarn weights are confusing enough when you stick to one system. With the plethora of beautiful yarns crossing the oceans every day, more knitters are getting in a tangle, particularly when substituting yarns. Using the American Standard Yarn Weight System as a backdrop, my goal is to outline the types of yarn, from thinnest to thickest.
What does 'yarn weight' mean?
The term 'yarn weight' refers to the thickness of the thread, not the weight of the ball or even of the thread itself. As different fibers have different densities, a meter of a fluffy aran wool may weigh less than a meter of 4ply cotton, even though the aran is the 'heavier' yarn.
Discovered some unidentified yarn in your stash? Learn how to figure out yarn weight at home!
What's a ply?
Spinners pull fibers from a disordered mass into a single, long thread. This thread is usually plied with one or more others to make up a yarn of the desired weight. This way, the spinner or spinning machine can make one type of thread but multiple weights of yarn.
Historically, this was a good way to describe weight, as plies were fairly uniform. Today, a single ply yarn can be a very fine lace weight or a bulk sweater yarn like Icelandic Lopi, and a DK can have 10 or 20 plies in it. Plies have remained as yarn weight names, particularly in the UK, Australia and New Zealand, even though the meaning is no longer as clear.
Yarn weights explained

What is lace weight yarn?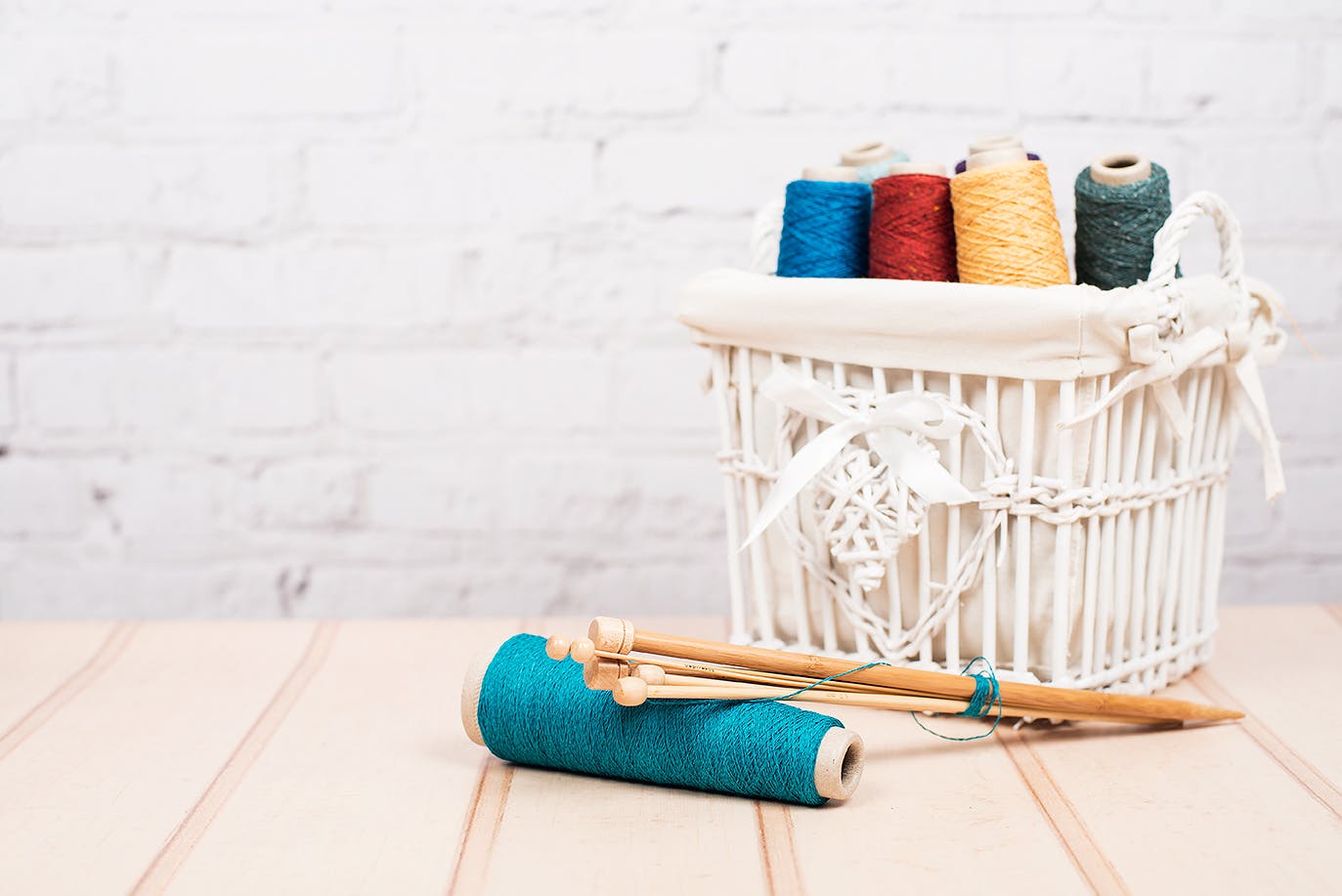 Starting with the thinnest yarns, this category covers:
Thread: Approximately the same thickness as sewing thread or 10 count crochet cotton.
Cobweb yarn: Also known as 1ply in the UK and Australia/New Zealand.
Lace weight: Most commonly 2ply (UK/AU/NZ) thickness. However, the term 'lace weight' can be used for any light yarn used for lace.
Light fingering (US): Approximately 3ply (UK/AU/NZ). Some UK manufacturers call 3ply yarns 'baby weight'.
Lace yarns are often knit on larger needles to create a more airy effect, so it's important to find the right weight of yarn as well as getting gauge. Approximately 32-40 stitches per 4in/10 cm on 1.5-2.25 mm needles.
What is super fine yarn?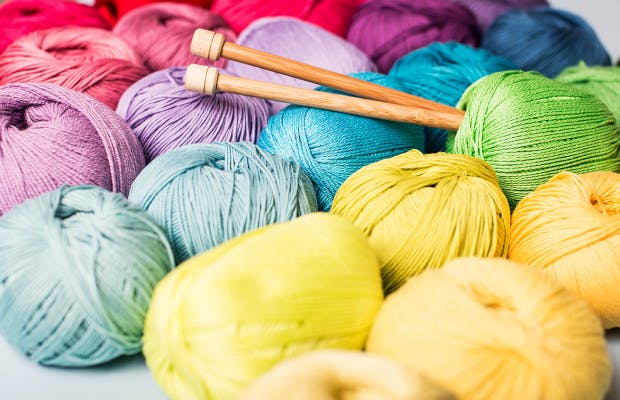 Fingering (US) is approximately equivalent to 4ply (UK/AU/NZ) and sock weight.
Sock weight is a very useful term, but not a fixed standard. As an example, German sock yarn manufacturers may issue their colorways in '4-fach' and '6-fach' weights. 4-fach is approximately 4ply, while 6-fach is thicker, more like sport or DK.
In the UK, 3ply and 4ply are commonly sold as 'baby' yarns. Like sock yarns, baby yarns can vary enormously in thickness, and you'll commonly find them in categories 0 through 3. Approximately 27-32 stitches per 4in/10 cm on 2.25-3.25 mm needles.
What is fine yarn?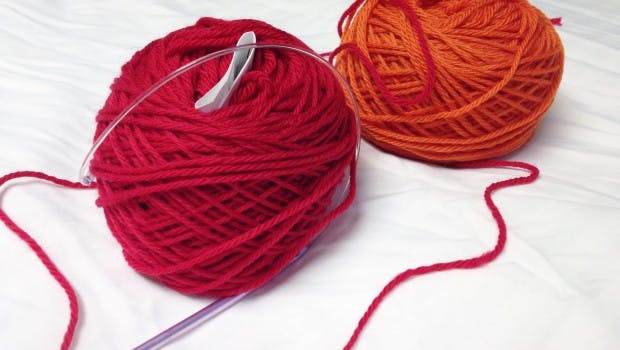 Sport or sport weight (US) is approximately equivalent to 5ply (AU/NZ). There is no direct UK equivalent. Approximately 24-27 stitches per 4in/10 cm on 3.25-3.75 mm needles.
Our favorite sportweight yarns
What is lightweight yarn?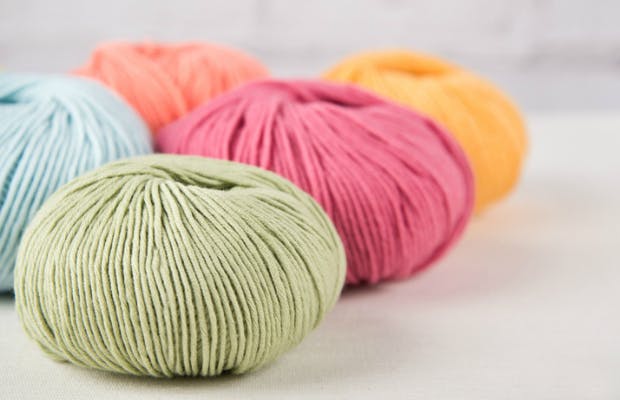 DK or double knitting (UK) is the same thickness as 8ply (AU/NZ). There is no direct equivalent in the USA, although imports may be described as a 'light worsted'. Approximately 21-24 stitches per 4in/10 cm on 3.75-4.5 mm needles.
What is medium weight yarn?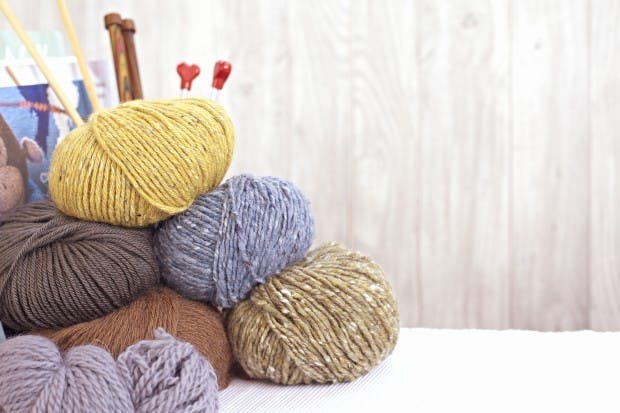 Worsted (US) is slightly thinner than aran (UK). Both are approximately equal to 10ply (AU/NZ).
The term 'worsted' comes from a particular spinning method, so it is possible to find worsted-spun DK yarn, although this is relatively rare unless you're buying hand spun yarn. Approximately 16-20 stitches per 4in/10 cm on 4.5-5.5 mm needles.
Our favorite worsted & aran yarns
What is super bulky yarn?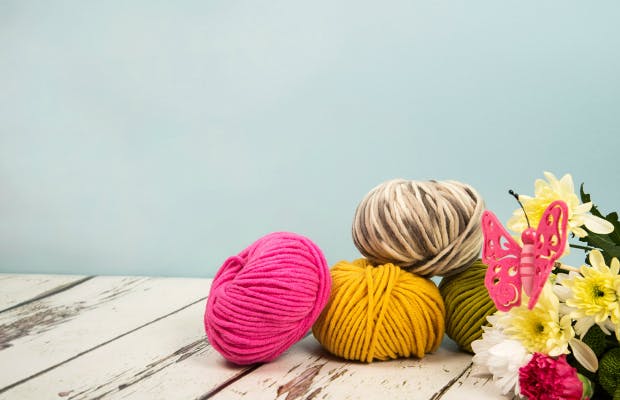 Bulky (US) is known as chunky (UK) and 12ply (AU/NZ). Icelandic Lopi is a bulky yarn.
Bulky and chunky yarns can vary a lot in thickness. Frequently, yarn companies will lump all yarns thicker than aran or worsted into this one category. As a result, finding successful substitutions can be difficult. Approximately 12-16 stitches per 4in/10 cm on 5.5-8 mm needles.
What is super bulky yarn?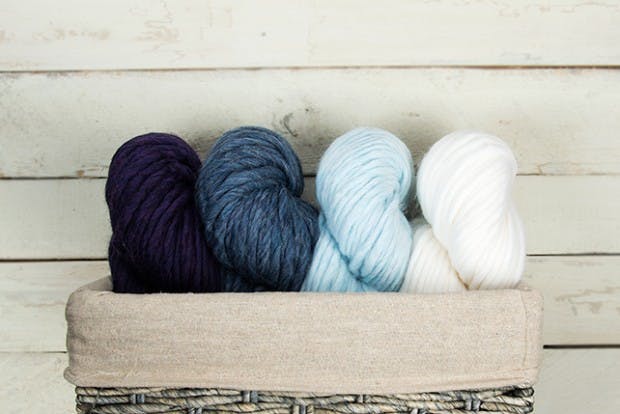 Super bulky (USA) yarns are usually put in together with super chunky in the UK. In Australia, this is known as 14 ply yarn weight.
Our favorite super bulky yarns
Novelty yarns, art yarns and other off-the-charts fibers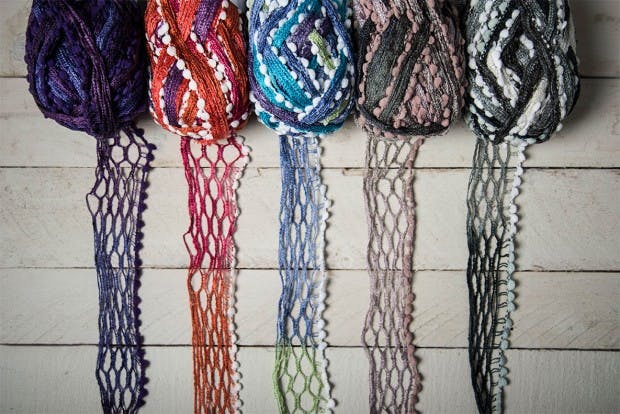 Yarn weights were developed when yarn meant wool and (perhaps) cotton. As more and more creative yarns appear, from fluffy acrylic 'eyelash' yarns to ones made from recycled fabric, the categories become less helpful. As novelty yarns are often knit at odd tensions, finding substitutes can be like doing a frustrating (but hopefully rewarding) puzzle.
Our favorite novelty yarns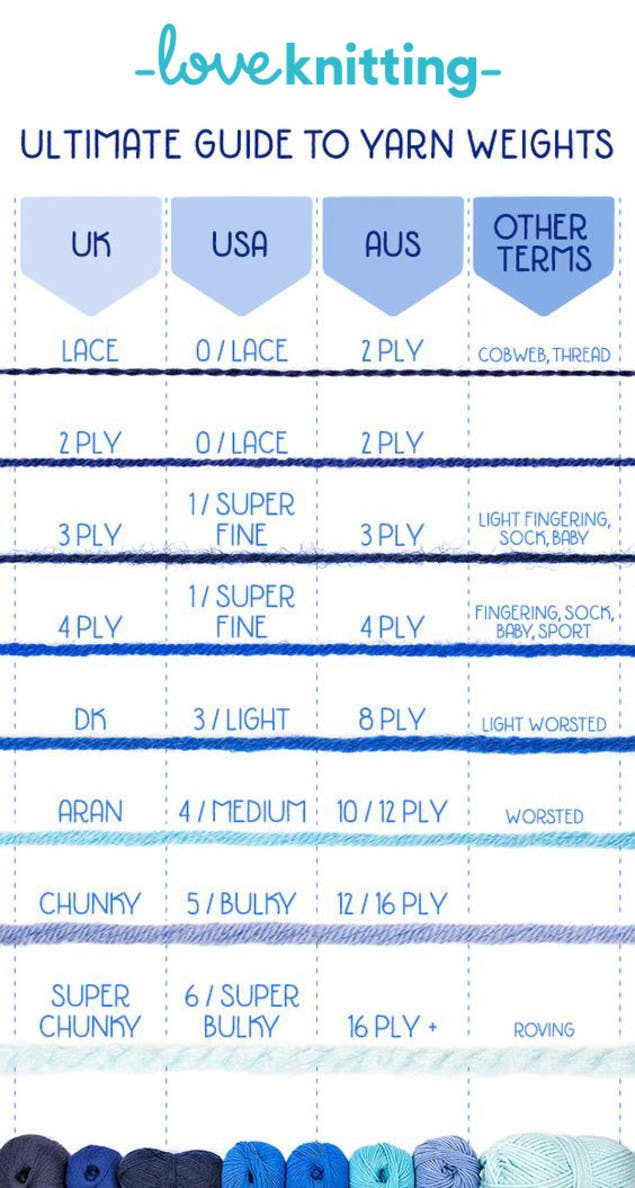 Explore more handy guides