Crafting is so much more than making. It's the connection between like-minded souls, it's learning new skills and sharing your passion. It's that fuzzy feeling from making something with your own hands. It's pure joy. And it's the reason LoveCrafts exists.
Your home for making
LoveCrafts all began way back in 2012. First came LoveKnitting, and we loved it so much we wanted to create the same wonderful yarny home for our crocheting friends - LoveCrochet was born in 2015. Today, we have a global community of happy crafters all over the world, and we're proud to be the number one destination for knitting and crochet supplies. Yippee!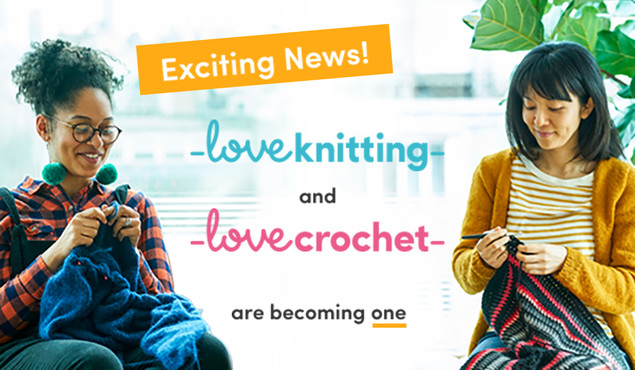 Shop knitting, crochet and more!
This month our family of crafts LoveKnitting and LoveCrochet are joining together under one roof - LoveCrafts. We know so many of you knitters and crocheters love to do more than one craft, so we thought it was about time to combine all our crafting love into one cozy craft room. And oh my, it's exciting - get ready for some new crafts coming very soon. (Hello embroidery and cross stitch!).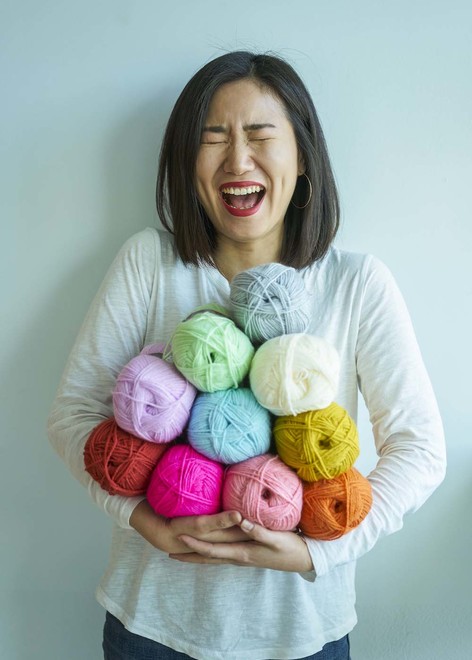 We believe the joy of making is for everyone, from every culture and community. We may all be in different places, but as we like to say, together we make."
The making of LoveCrafts
Take a trip back to 2012, and three big dreamers, Edward, Cherry and Nigel, had an idea. After seeing the makers in their lives struggle to find all their craft inspiration and materials in one place, they decided to change this. They set out to build a shiny new online home for makers - a place for crafters to feel inspired, connected, and find every little thing they need. LoveCrafts was born.

First came LoveKnitting. It was our first, by no means only, love. The following year, we had a UK warehouse, some brave suppliers and a few more dreamers. By 2014, we had a US warehouse, customers in 97 countries, a designer patterns marketplace with 33k patterns, a new London office, and 50 people. Fast forward to 2015 LoveCrafts had launched in Germany and ventured into new craft territory with LoveCrochet, and after that, we opened a 50 person office in Ukraine, and a satellite office in New York.
We're growing like super chunky yarn on giant knitting needles, and we're not slowing down.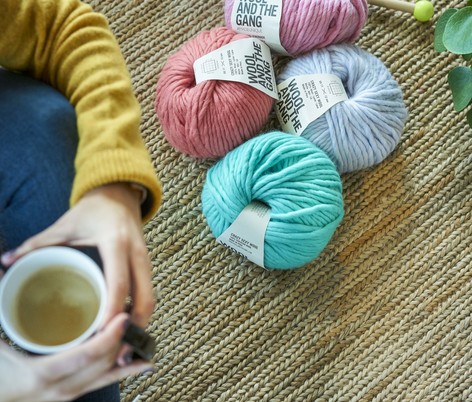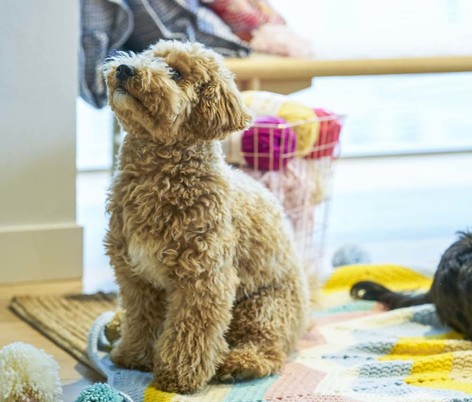 Dream in crafts
Knitting yarn, patterns, needles, crochet accessories, hooks, craft books and kits, you name it, you'll find it. You can shop all the craft materials you need to start your next project. We ship worldwide (yippee!) and have dedicated websites for the UK, US, and Germany. Plus, our friendly customer service team, Smiles, are on hand to make your experience smooth and smiley every make of the way!
But crafting is much more than gathering your materials, it's dreaming of your next project, it's making something with your own hands, it's pure joy. With over 50,000 yarns and 100,000 patterns to choose from, you'll never run out of inspiration! But sometimes we know choosing your next project can feel a tad daunting. That's why we have a serious amount of how-tos, awesome guides and top picks, so you can find inspiration for every part of your crafting adventure. It's time to feel inspired, makers!
Some live in the moment. Here at LoveCrafts, we make in the moment."
Share your makes
Join our Community, share your projects and be inspired by other crafters. You can create your own collections of products, patterns, ideas and favorite designers. Keep your own library of projects - online or on our LoveKnitting App and LoveCrochet App for crafting on the go! The LoveCrafts community is growing every day, and no matter where you are, we're always right here with you.