We're building an inspiring home for makers around the world, and we want you to contribute! Here's our upcoming themes to get the craft juices flowing! Have you got a project you'd love to be featured in one of our emails? Really want to show off your LoveCrafts collections? Or perhaps you have a tutorial you'd love to share with other makers on our Inspiration feed? Don't forget to check out our get featured guidelines.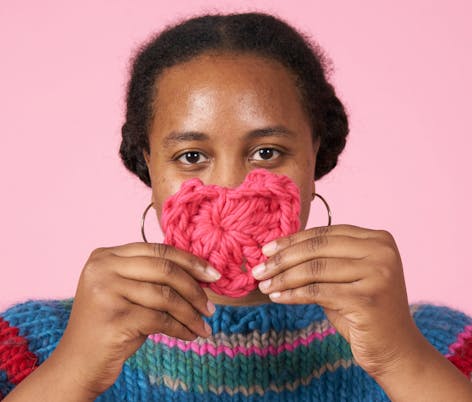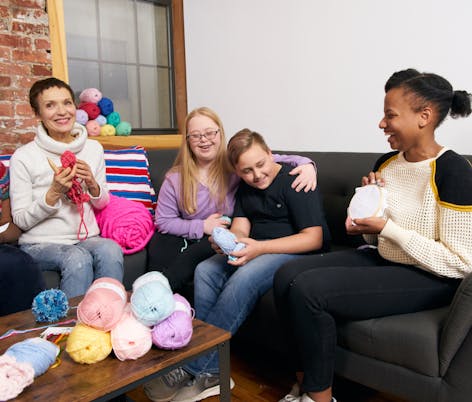 May
This Mary we're focusing on diving headfirst into trying new crafts, whether you're teaching your little ones the knitting basics, or trying your hand a making yourself a whole new wardrobe lets stretch our creative muscles!
Everything Beginners! You might be a whiz at crochet but have been longing to learn how to knit. Or maybe you're a card making connoisseur and want to start stitching. Why not try something new?! Are there any beginner patterns you loved when you first started knitting? What's in your dream beginner kit? Have you thought about teaching someone else your secrets? We'd love to hear from you!
Kids! Share your perfect kids craft projects, beginner patterns and tips for teaching someone a new craft. Teens or toddlers, share your ideas!
MeMadeMay. Dress head to toe in your handmade wardrobe! Now's the time to wear what you make; from knitwear staples to stylish sewing projects. Show-off your fabulous creations and share your handmade look books, outfits of the day and creative capsule wardrobes.
June
We need you! Join us for Indie June: a celebration of indie designers and you!
Our theme for Indie June this year is all about you! Being proud of yourself, celebrating you, your body, your soul, and expressing that amazing you-ness through making! Over the four weeks of June we'll be focusing on making garments that you feel good in. We're talking about:
Designing garments that express your authentic self!
Choosing colours that make you light up
Expressing yourself through embroidery and embellishments to add that extra bit of sparkle
Shaping and sizing your garment so that it fits you and your shape.
Share your patterns, tutorials and feature ideas!
Send Us Your Idea or Collection!
Time to get creative makers!