We're building an inspiring home for makers around the world, and we want you to contribute! Here's our upcoming themes to get the craft juices flowing! Have you got a project you'd love to be featured in one of our emails? Really want to show off your LoveCrafts collections? Or perhaps you have a tutorial you'd love to share with other makers on our Inspiration feed? Don't forget to check out our get featured guidelines.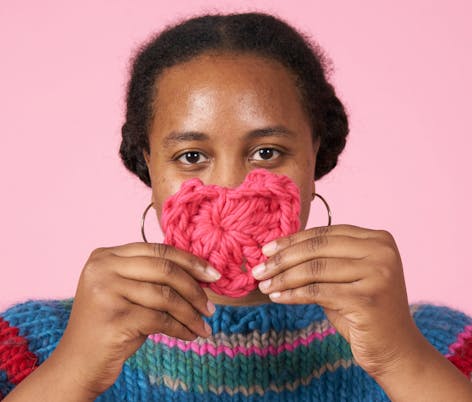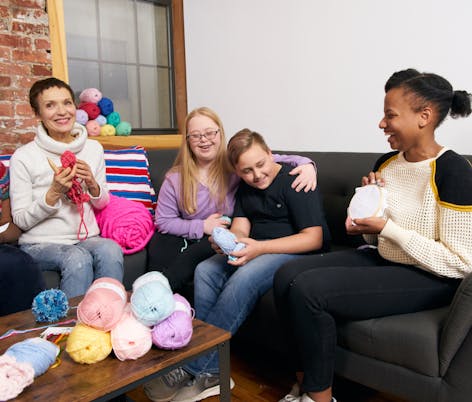 September
September marks a shift in the calendar year. There's a feeling of expectation, renewed intentions, and an opportunity for us to reset. Seasons are changing, you're eyeing up your next projects, learning new skills, and finding balance in the "new normal". Want to get featured, submit your idea for the following themes!
Learn with us - Techniques and project tutorials for embroidery, cross stitch, punch needle, knitting or crochet. We'll need step-by-step pictures and clear instructions to go with your post.
Pitru Paksha - Celebrating the 16–lunar day period in the Hindu calendar, paying homage to one's' ancestors, we're looking for stories on crafts passed down by your ancestors. We'd love to hear from Hindu crafters. Did your grandma teach you to knit? Perhaps you had a great grandma who made incredible crochet garments. Send us your pictures and stories.
International Week of Charity - We decided one day just wasn't enough so we're making a week of it! What have you and the amazing crafters in your community been making for charity? We'd love to hear your stories. Plus any of your projects and patterns that are perfect makes for charity.
Rosh Hashanah - Jewish New Year celebrations from the 18th September. We'd love to hear from Jewish designers, how will you be celebrating and what projects can people make?
Recycling week - It's recycling week from the 21st September! We're looking for stash buster projects and your step-by-step project tutorials made with recycled yarns.
Wool week - From the 28th September, we're celebrating wool! Send us your step-by-step projects made from wool.
October
Autumn is arriving in a swirl of fallen leaves and chilly nights, and this October we're thinking about everything we have to celebrate. With the holidays right around the corner we're focusing on all things festive. Whether that's Christmas, Hannukkah or Diwali (not forgetting Halloween of course!) we want to hear your best ideas!
Socktober - Socks are the perfect projects to get your needles and hooks into on chilly autumn evenings. Got a funky sock pattern you want to share? Tell us about it!
World Mental Health Day - We're always talking about the therapeutic benefits of making at LoveCrafts and we're always on the hunt for more mindful makes. Tell us your stories and share your tutorials for the projects that quiet the buzz in your brain.
Spooktacular Halloween! - It would hardly be October without Halloween would it? We want to see your most devilishly delightful handmade halloween costumes and all the spooky projects you've made to scare the kids.
Black History Month - Are you a Black maker with a story to tell or a project to share? Get in contact for a chance to be featured!
DIY gifts - Handmade gifts are the perfect way to show how much you care about a loved one, and they do come in handy when you've got a tight budget and a Secret Santa gift to find. Share your best DIY gifts!
Kid's festive crafts - Keeping the little ones busy can be tricky, but the approaching festive season is the perfect opportunity to get your kids making! What are your tried and tested kid friendly projects?
Send Us Your Idea or Collection!
Time to get creative makers!