Many of you have probably heard the news, SewandSo closed its doors for the final time this July. Sadly, when SewandSo's parent company went into administration it made it impossible for the brand to continue.
It's never nice when something comes to an end, especially one that had such a lovely bunch of stitchers as its customers (that's you!). We know many of you are very sad to lose SewandSo. They had a fantastic product range and awesome customer service to match.
Here at LoveCrafts, we promise to bring you the same focus on excellent service, and work hard to bring you your favourite products, so you can continue your stitching journey. We're building a craft room full of the stitching supplies you loved most, and over the next few weeks you'll see more and more of your favourite threads, cross stitch and embroidery kits, and awesome patterns on LoveCrafts. Plus new and exciting products to try.
If there's anything else you'd like to share with us, any suggestions or feedback, we'd really love to hear from you - just feedback here.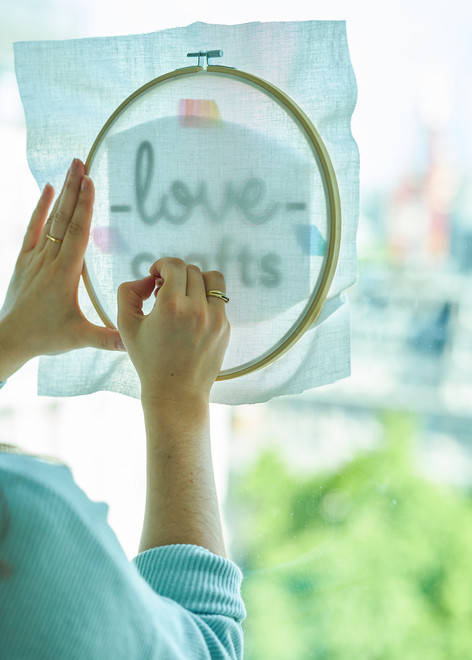 Who are LoveCrafts?
We're a family of makers, of passionate knitters, stitchers, sewists and crocheters - and we love our crafts.
You can read all about LoveCrafts, but first we'd like to welcome you into the warmest, happiest family of makers you will ever find!
Some live in the moment. Here at LoveCrafts, we make in the moment."
We offer a gigantic range of craft supplies - knitting and crochet yarn, patterns, needles, crochet accessories, hooks, craft books and kits, you name it, you'll find it. We've opened up our wonderful world to include cross stitch and embroidery, and our growing craft room includes cross stitch patterns, embroidery patterns, threads and cross stitch kits and embroidery kits - and a world of inspiration too.
We ship worldwide (yippee!) and have dedicated websites for the UK and the US. Plus, our friendly customer service team, Smiles, are on hand to make your experience smooth and smiley every make of the way.
Do I automatically have an account at LoveCrafts now?
Not automatically. If you'd like to join the LoveCrafts family to store patterns, make a wish list and receive free patterns and special offers in your feed, all you need to do is create an account.
Have you acquired my data?
LoveCrafts has acquired SewandSo's digital assets, including its customer database, so any personal data SewandSo previously held on its customers has been transferred to us. If you were subscribed to SewandSo's email you will hear from us, but of course you can opt out any time. We treat data the way we would like to be treated: with care and respect. That means storing it securely and being transparent about how we process it. And, if you ever have any questions, we're here to answer them. In the meantime, you can find more information in our Privacy Notice and Cookies Policy.
Will I still get my order I placed with SewandSo just before they closed?
SewandSo have assured us that all orders placed before July 17th, will be sent to you. Unfortunately, because their warehouse has closed, we have no way of checking the status of your order.
How do I return something I bought from SewandSo?
We're so sorry but as their warehouse has closed down, and we don't have the same system, we can't process refunds on items bought from SewandSo. We understand how frustrating this must be. If your purchase was made recently, we might be able to help in some other way. Please contact our Smiles team, and have your order information ready when you call.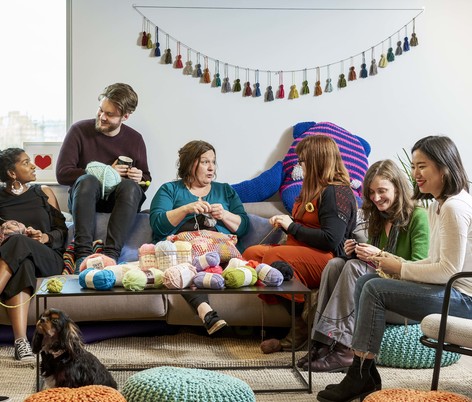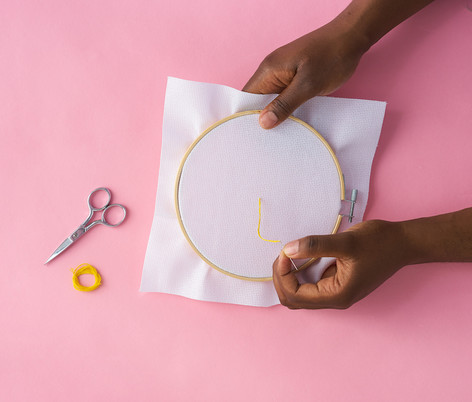 I had an unused gift voucher for SewandSo, can I spend it with you?
Yes! We know it would be super frustrating if you had a voucher and couldn't spend it, so we're happy to say you can spend it with us. Get in touch with the Smiles team via this form, Live Chat or phone +44 (0)1409 404 010 (Monday–Friday, 9am–6pm), and they'll tell you how to use your gift card. Make sure you have the original email and/or code number on hand when you ring.
I had unused loyalty points on SewandSo, can I use them with you?
Currently, we don't offer a loyalty programme at LoveCrafts, so you won't be able to spend your points with us. But we know how frustrating that must be, so we'd like to help. If you had unused loyalty points with SewandSo, you'll hear from us soon via email.
Will I still be able to access all the patterns I downloaded/purchased in my pattern library?
We're so sorry to say that we don't have access to the patterns from SewandSo, so we can't help you with those. We do have some lovely cross-stitch and embroidery patterns (including lots of free ones!), which we think you'll love. Take a look at our ever-growing selection, and please get in touch if there's something you'd love to see via our survey.
I have just paid for the SewandSo Select membership, does that still exist? If not, can I get my money back?
We're so sorry to hear that and understand how frustrating that must be. So, we'd like to help out! If you signed up to the SewandSo Select membership, you'll hear from us soon via email offering some credit to spend with LoveCrafts. Yess!
Will you be stocking the same products?
We're super excited that we've added embroidery and cross stitch to our family of crafts, and we're enthusiastically adding to our range as fast as we can! We'll be stocking as many of your favourite products from the SewandSo range as possible, and we're adding new patterns, threads, kits and stitching joy, all the time. Watch this space for more of your faves coming soon (hello, Bothy Threads, Vervaco, Design Works, Dimensions Kits, Aida, to name a few!). What else would you love to see in our range? Drop us a message and let us know.
What is the customer service like at LoveCrafts?
We know that customer service was really important to SewandSo and you, their loyal customers. Like SewandSo, we really care about our makers and want everyone's crafting journey to be smooth and smiley every stitch of the way. So if you find yourself in knots, you're struggling with a stitch or you just need help placing an order, our team of craft experts are on hand to help.
LoveCrafts is always my first choice. For variety, value for money and customer service."
How fast is delivery at LoveCrafts?
Once you've placed an order, we want you to receive your crafting bundle as quickly as possible so you can get into making mode! For UK deliveries we offer FREE shipping on all orders over £25. Standard delivery usually takes 1-3 working days to arrive after despatch and costs £2.95. For guaranteed next working day delivery, choose our £4.95 UK Priority tracked (DPD), and place your order before 1pm (Mon - Fri).
All orders are carefully packed and beautifully wrapped with love. As soon as your order is ready to be shipped from our warehouse you will receive a shipping confirmation email.
Where will my orders from LoveCrafts come from?
Your order will be shipped from our warehouse in the UK.
What kind of promotions will you offer?
All kinds - we love to bring you promos and bargains whenever we can! We work closely with the brands you love to get the best deals out there, whether that's a one-off daily deal on a best-seller or a site-wide promo with free delivery to boot. The best way to hear about our latest promos is to sign up to our newsletter.
Do you have a wishlist feature?
Yes we do - you can save any pattern, yarn or project to your favourites, here's how to add a favourite. If you'd like to make a collection, perhaps you're planning a project or you want to gather all your floral embroidery ideas in one place, learn how to make a collection.
I don't like knitting or crochet - how can I just see cross-stitch or embroidery content?
We get it - not everyone likes the same crafts, so we're here to help you on whichever craft journey you're on. Just head to our Embroidery & Cross Stitch category, and filter by your fave craft. Easy peasy. Plus, if you create a LoveCrafts account, you can pick your favourite crafts, so you only get sent awesome inspiration you want to see!
Designers, your questions answered
I'm a designer who sold my patterns on SewandSo.com. Can I sell them on LoveCrafts?
We are working hard to see how we can support independent designers of other crafts, in the same way we currently do for knitting and crochet. We're not there yet but hope to create a solution soon! In the meantime, we work with designers in many ways. Head here to find out how LoveCrafts works with designers, or sign up to our Flock, our collection of talented, like-minded designers, bloggers and influencers!
I'm a designer and used to get threads from SewandSo for my designs, where can I get them from now?
No problem! We are keen supporters of new, independent design! Send over an email to designers@lovecrafts.com with details of your design, and we'll see if we can help!
Do you have an affiliates scheme?
Yes we do! You can find out more and sign up here.