How to create collections on LoveCrafts
Published on

20 August 2018
By

Meg
Skill level

beginner

Project time

0.5

hours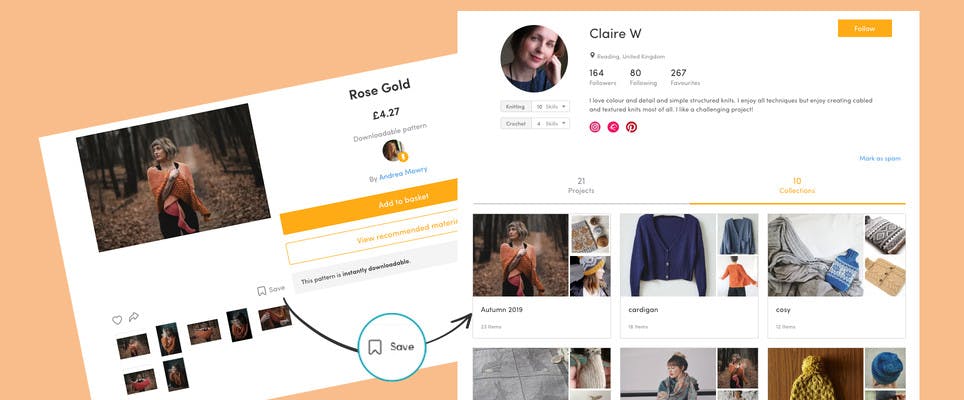 Have you ever been on LoveCrafts and wanted to save your favourite patterns somewhere fabulous? You have, haven't you? Well, we have the perfect solution!
If you're anything like me, you have several WIPs lying around, three friends you've promised knits to, you've eyed up a new dreamy yarn for your next jumper, and you're buzzing with ideas for future projects you can't wait to make. Your mind has become like yarn spaghetti, and you're losing track of what you're making when and for who! But folks, it doesn't need to be this way! It's time to start saving these patterns somewhere, and we have the perfect place. This of course, is the collections section of your very own LoveCrafts profile.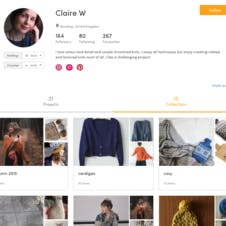 Get started! The first thing you're going to need to do is create an account. You can personalise your profile with a picture and short bio - perhaps you can tell others why you love knitting or crochet, or what you like to make.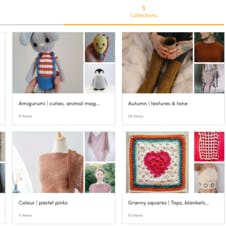 Choose a theme. Collections aren't just limited to patterns. Sort them by theme, style, season or mood. Make collections of jumper or sock patterns, create one that is just for your favourite merino wool yarns, go for one that is all in yellow - the sky and your creativity are your only limitations! You can save yarns and any accessories you may need to complete a project like knitting needles, crochet hooks, books, and various fastenings.
Save away. Once you've found something to add or you've already had something bookmarked on your computer (let's be honest, you've got all of those tabs open), simply press the save button. From here a new window will appear with the option to 'create new collection' or 'save to collection'. Choose your option and that's it. Getting started is as easy as that!
Pro Tip
You can also add collections in your profile before you start browsing by going into the 'my collections' section.
Do go overboard! Now you've created you're first board, there's no stopping you! Create 10! Create 1000! Just keep creating and saving because that is what we love to see at LoveCrafts!
Collection inspiration by LoveCrafts makers