As the nights draw in and the frost starts to settle, there's nothing quite like cosying up inside with a blanket, a hot chocolate and your stash. While it's easy to lust after the summer sun, we think it's about time we started to embrace the wonders of winter, and no one does it better than the Scandinavians!
Rather than dreading the cold, dark nights and icy mornings; instead, think of all the cosy quilts, beautiful blankets and super snuggly sweaters you can get started on – it's a makers dream!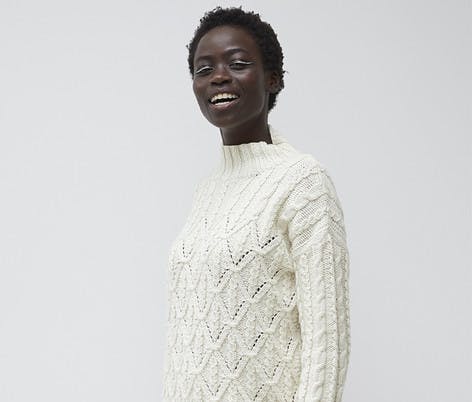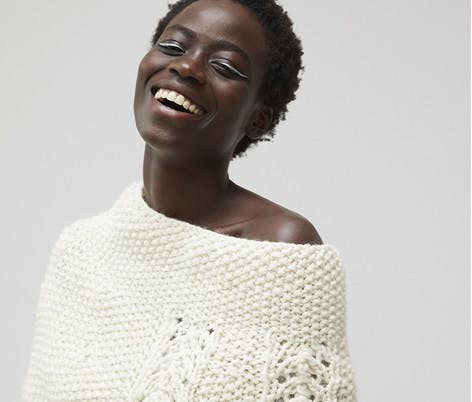 Getting hygge with it
You might have heard the word 'hygge' (which is actually pronounced 'hoo-gah'), a Danish expression that we don't have a word for in the English language. Hygge is an attitude of finding joy in every moment. It's about celebrating cosiness, lighting candles, eating comforting foods and getting all snuggly and warm with family; and we think that making fits in perfectly!
So, with Scandi style and hygge in mind, we've rounded-up our favourite makes to help ease you into the wondrous winter!
Get cosy with lots of layers
There's only one way to dress for the changing weather, and that's with lots and lots of layers! You need garments that'll keep toasty warm on a chilly winter walk, that can be whipped off when you reach the comfort of a fire. Lucky for you, Debbie Bliss's new Winter Whites collection is loaded with patterns and ideas for keeping the cold at bay!
Winter Whites celebrates white in all its glory – from creamy ecru to chalk – and we can't get enough of it!
Celebrate texture
Winter is the season of gorgeously textured knits – from cable to rib. We adore the brand new Eira jumper pattern by Debbie Bliss, in which texture is the star of the show! Made in a stunning wintry white, the texture of the gently folding cables and deep ribbing look just like footprints in snow. Plus, with its gorgeous rolled neckline and Falkland Aran fabric, it'll keep you warm enough to get outside and make footprints of your own!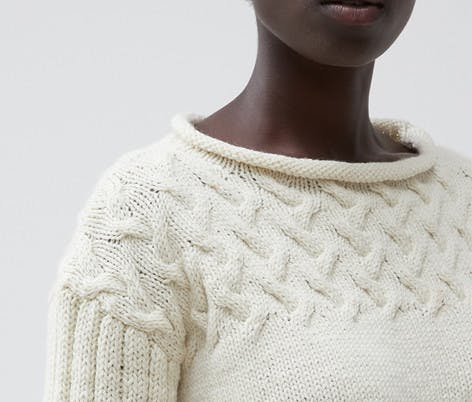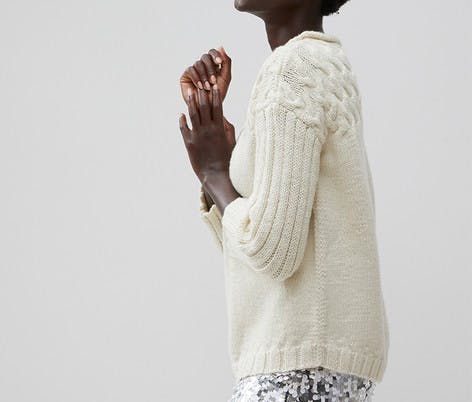 Get the kids set for snow days
It's the day of the school calendar that every child waits all year for. It's as infamous as Christmas and as rare as a sighting of the Easter bunny – snow days! There's little more enchanting than watching the snow fall, and there's nothing quite as fun as watching kids play in it!
These adorable designs from Millamia's new Snow Days collection will see children through the winter – from snowball fights and sledging! Get knitting now to prepare for the first sight of snow!
Totally tonal winter accessories
Cure the winter blues and stay toasty warm with wonderful warm neutral shades for your accessories. Making your winter accessories in earthy tones means that you can throw them on with any outfit and always look fabulous (and cosy, of course!). We adore The Yarn Collective's patterns that are guaranteed to keep the chill away.
Cardigans and jumpers to cosy up in
No winter get-up would be complete without a cardigan or jumper to cuddle up in. Get creative with textures, colours and patterns and knit up a storm this winter with our selection of new patterns from independent designers. If you've got more than enough to wrap up in in your wardrobe, get knitting for Christmas! There's no one who wouldn't like to find a handmade jumper under the tree!