Scandi style: Makes that celebrate the art of getting cozy
Published on

September 29, 2023
2

min read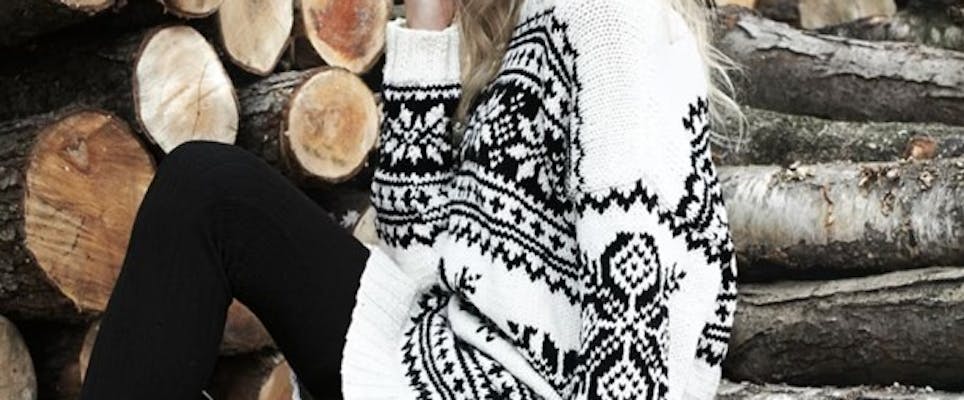 As the nights draw in and the frost starts to settle, there's nothing quite like cozying up inside with a blanket, a hot chocolate and your stash. While it's easy to lust after the summer sun, we think it's about time we started to embrace the wonders of winter, and no one does it better than the Scandinavians! 
Rather than dreading the cold, dark nights and icy mornings; instead, think of all the cozy quilts, beautiful blankets and super snuggly sweaters you can get started on – it's a makers dream!
Getting hygge with it
You might have heard the word 'hygge' (which is actually pronounced 'hoo-gah'), a Danish expression that we don't have a word for in the English language. Hygge is an attitude of finding joy in every moment. It's about celebrating cosiness, lighting candles, eating comforting foods and getting all snuggly and warm with family; and we think that making fits in perfectly! 
So, with Scandi style and hygge in mind, we've rounded-up our favourite makes to help ease you into the wondrous winter!
Get cozy with lots of layers
There's only one way to dress for the changing weather, and that's with lots and lots of layers! You need garments that'll keep toasty warm on a chilly winter walk, that can be whipped off when you reach the comfort of a fire. Lucky for you, Debbie Bliss's knitting patterns are loaded with projects and ideas for keeping the cold at bay! 
Get the kids set for snow
There's little more enchanting than watching the snow fall, and there's nothing quite as fun as watching kids play in it! Let the kids go wild this winter in cozy patterns from MilliaMia.
These adorable designs from Millamia keep kids warm when out in the snow, and are all made with snug season yarn royalty - Naturally Soft Merino. Get knitting now to prepare for the first sight of snow!
Totally tonal winter accessories
Who says the cold months can't be colourful? We adore Willow & Lark's patterns in generously chunky Strath yarn that range from beautifully natural ones to pops of colour to brighten those darker days.
Winter accessories to cozy up in
No winter get-up would be complete without a hat and scarf. Get creative with textures, colours and patterns and knit up a storm this winter with our selection of new patterns from independent designers. If you've got more than enough to wrap up in in your wardrobe, get knitting for Christmas! There's no one who wouldn't like to find a handmade scarf under the tree!