Rowan patterns and yarns
Published on

24 March 2023
By

Rowan
4

min read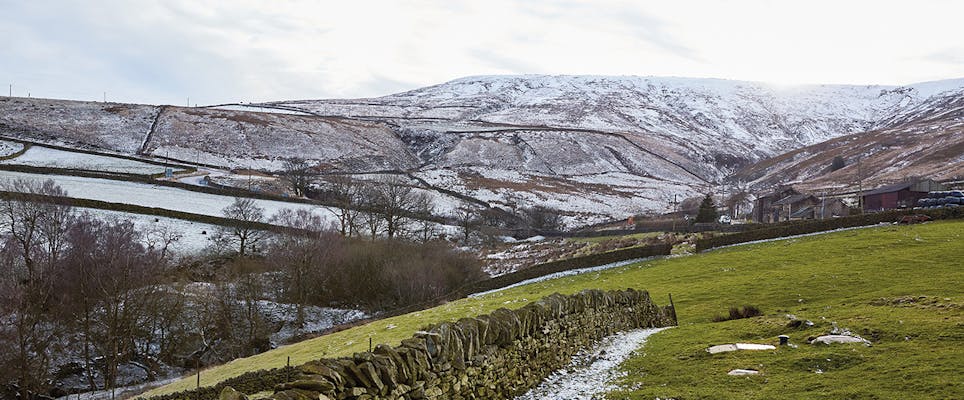 Established in Yorkshire in 1978, the name Rowan was inspired by the beautiful shrubs lining the banks of the river Holme, an area deeply entwined in textile heritage and tradition. Rowan, its yarns and its designs have followed a winding path through the decades, stopping on the way to meet icons and influences, which have forever shaped its history, and indeed the way we see Rowan today.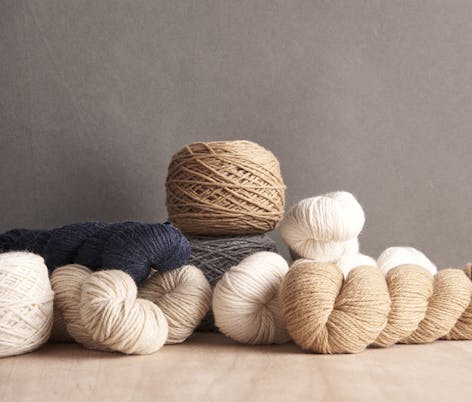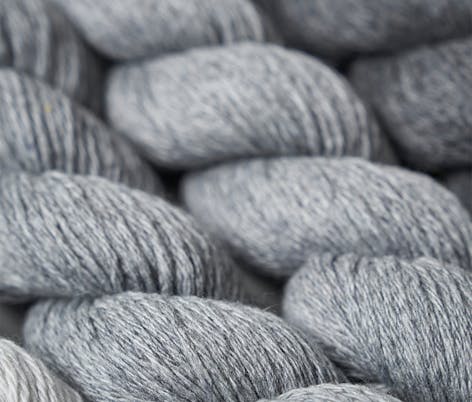 Rowan offers a range of high quality yarns, which are a pleasure to knit with and to wear. Their designs represent a full range, from heritage and timeless pieces to modern and fashion reflective knitwear, all with an emphasis on the best fibres available.
Rowan uses the inspiration of key designers such as Kaffe Fassett, Martin Storey, Brandon Mably, ARNE & CARLOS, Erika Knight, Quail Studio, Georgia Farrell, Chloe Thurlow and Lisa Richardson to create their seasonal pattern collections.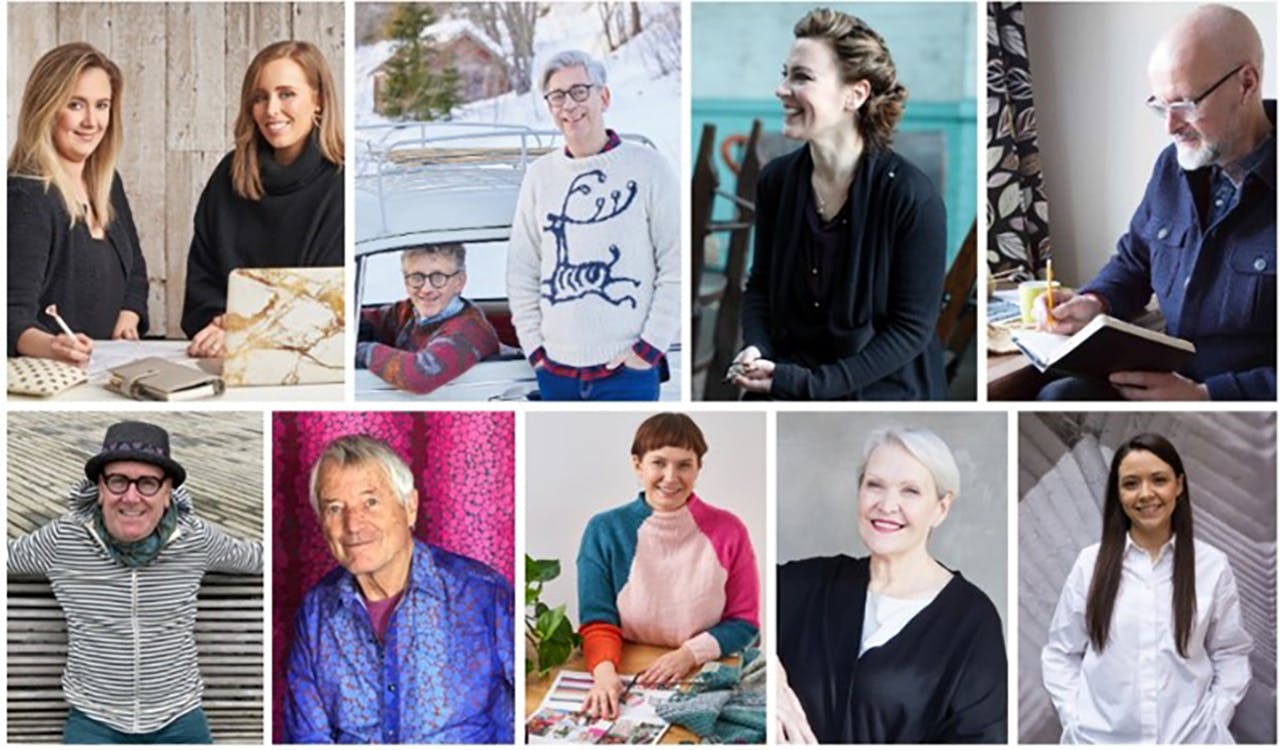 The importance of design
The Rowan Magazine is the cornerstone of every season. Packed full of design, plus interesting editorials, discover Rowan Magazine 73 now.
Explore Rowan's design brochures by designers such as Martin Storey, ARNE & CARLOS, Georgia Farrell, Kaffe Fassett, Quail Studio and Lisa Richardson, to name but a few!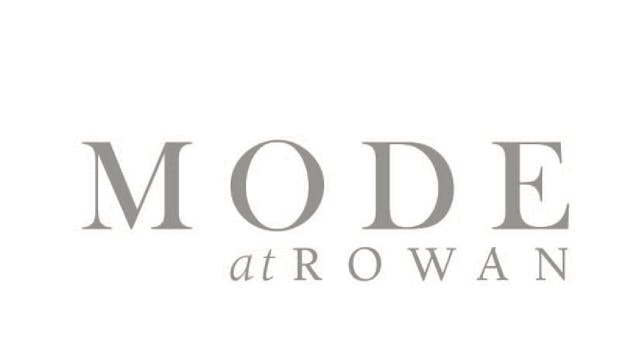 MODE at Rowan brings contemporary design together into a capsule wardrobe of knitwear. Fashion reflective, it creates the opportunity to layer pieces of essential knitwear, in a palette of simple soft hues.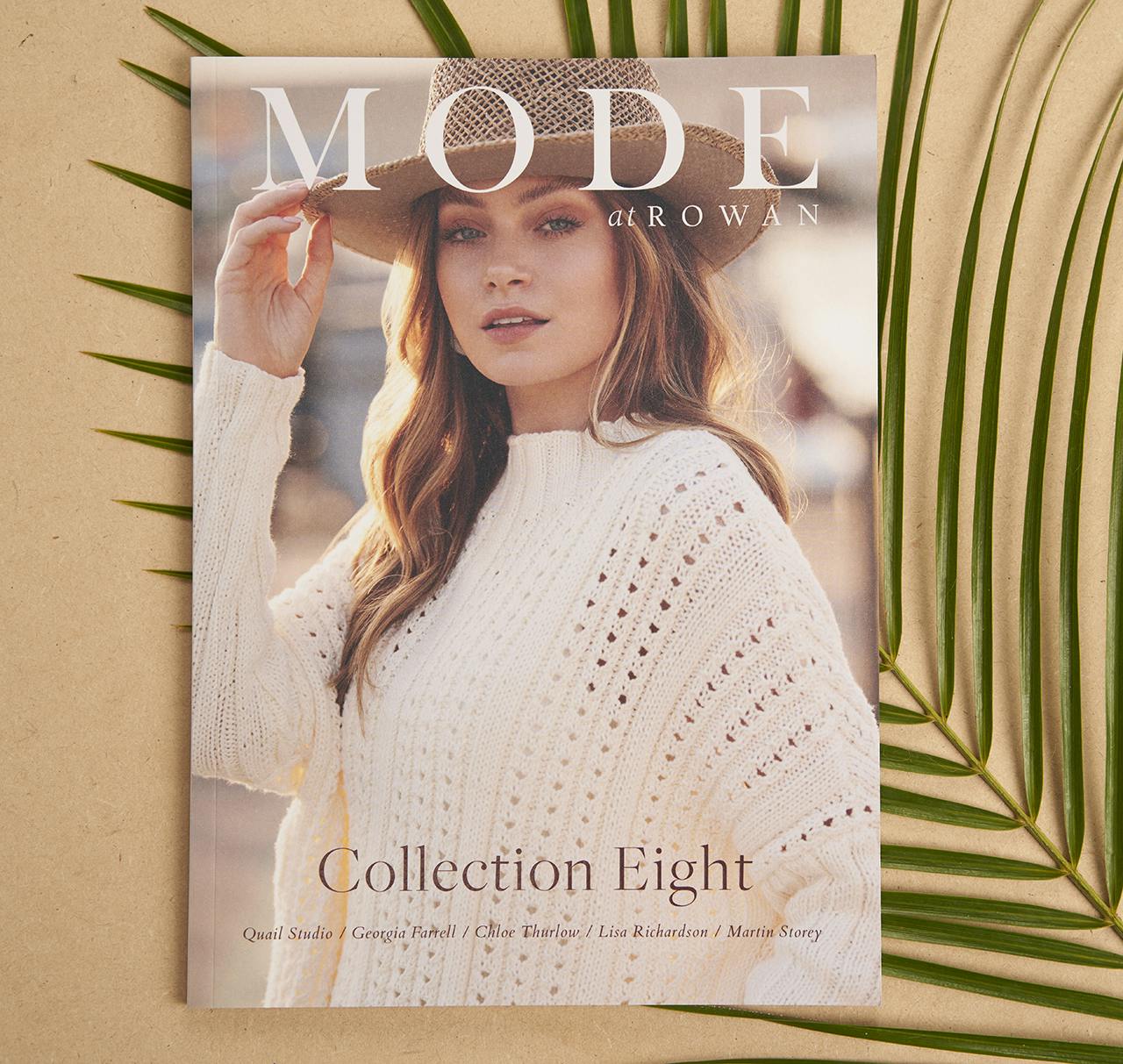 Felted Tweed is a blend of merino wool, alpaca and viscose and delivers the ultimate knitting experience. Known for its reliability, extensive colour palette and lightweight texture, this is a 'go to' yarn for many.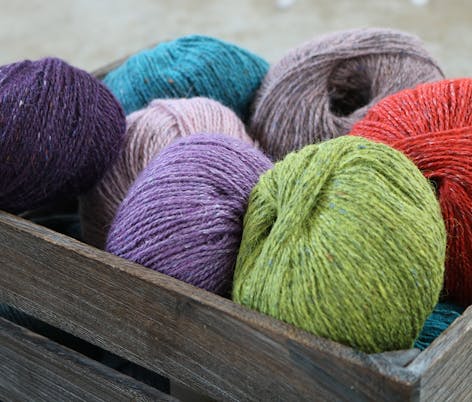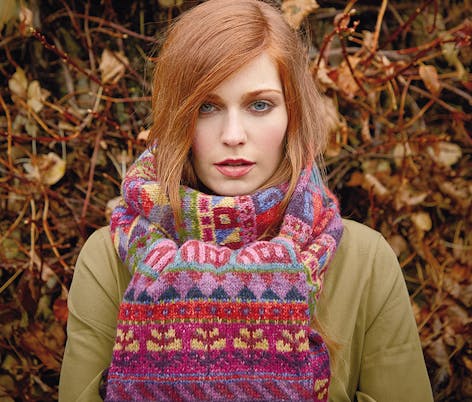 Recently celebrating 20 years in the Rowan range, Kidsilk Haze is a classic in the world of handcrafting. A beautiful and versatile fine yarn which is made from a blend of super kid mohair and silk. The comprehensive colour palette of over 80 shades explores everything from the most delicate neutral through to the brightest of brights and everything in between! Versatile is the key word because this yarn can be used on its own as a single strand for a light, airy result, double for a slightly heavier fabric and even alongside another yarn to add a new dimension to the knit. Perfect for both garments and accessories – the generous metreage means you can even knit a short scarf from just one ball!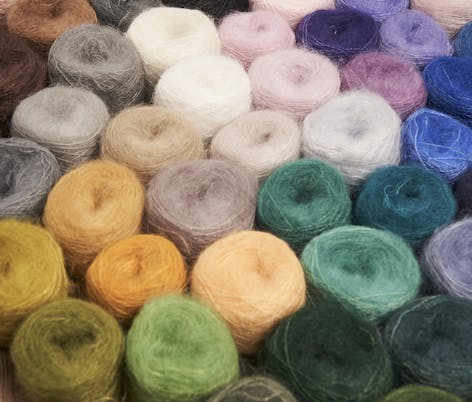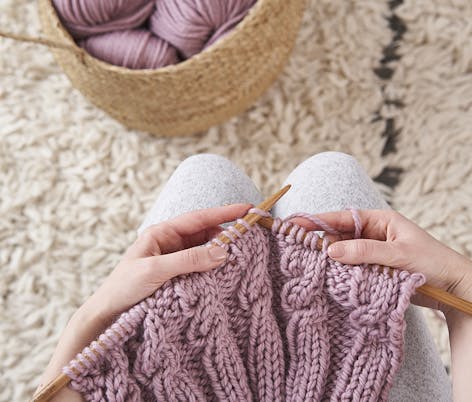 Beautiful to knit and a joy to wear, chunky merino favourite Big Wool is a great choice for quick projects. Made from soft 100% merino wool, this yarn is fabulous, fun and quick to knit. This chunky yarn is the perfect choice for over-sized garments and accessories, providing satisfyingly quick results.
Pure Wool Superwash Worsted is an award-winning yarn which is as versatile as it is popular. Knitters love its wide colour range, high quality pure wool fibre and soft handle. Its excellent stitch definition makes it an easy choice for lace, cables and texture. With beautiful shades ranging from punchy brights to classic neutrals, the possibilities of this can-do yarn are endless.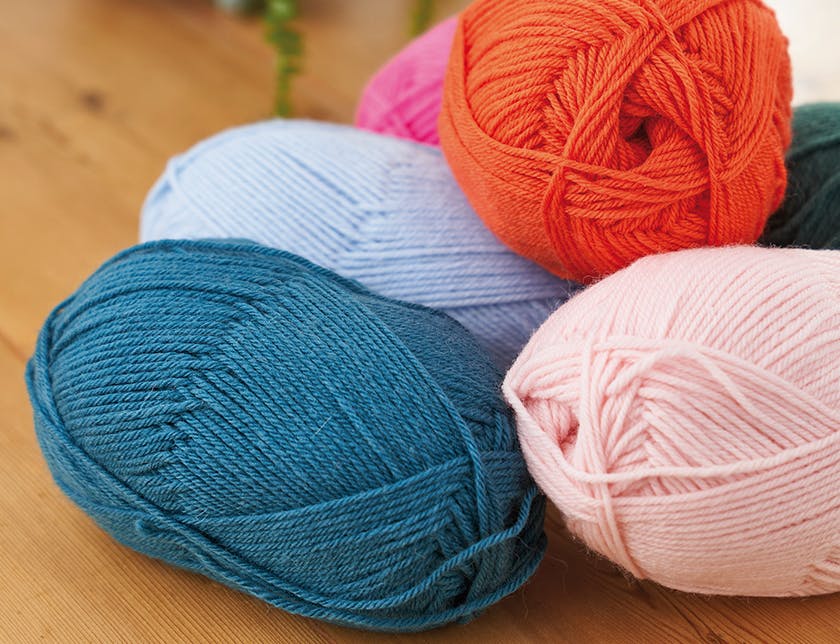 Best of British
Discover Rowan's British yarns, sourced in the UK and spun and dyed locally. 
Moordale is a blend of the finest British Wool and British Alpaca.
Pebble Island is a 100% pure wool, fully traceable from farm to store.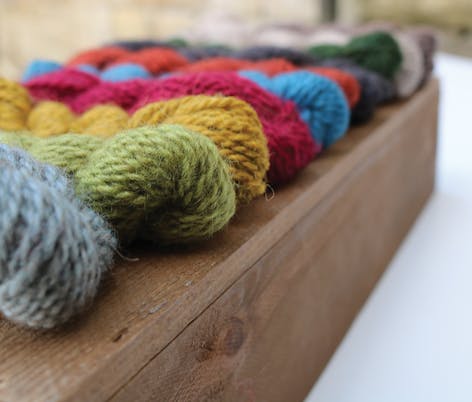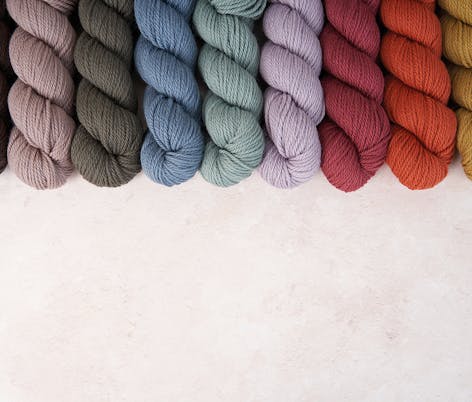 A touch of luxury
In 2020, Rowan began a collaboration with world-renowned Scottish cashmere producers Todd & Duncan, a heritage mill nestled on the banks of Loch Leven, to craft a luxuriously soft yarn. Made with the purest cashmere fibres, washed in the fresh water of the ancient loch and gently dyed and blended by dedicated craftspeople whose knowledge has been inherited from generations of Scottish cashmere experts; this precious yarn is pure luxury.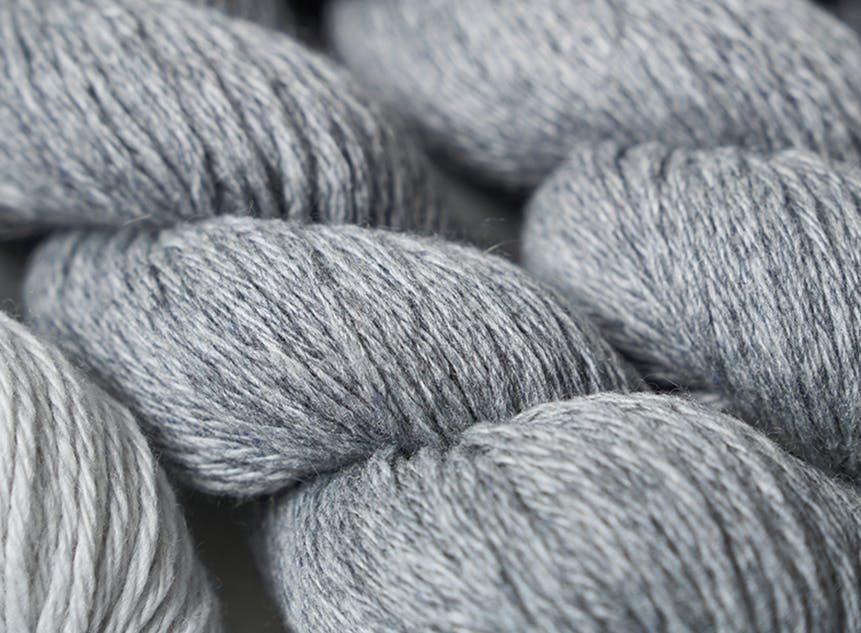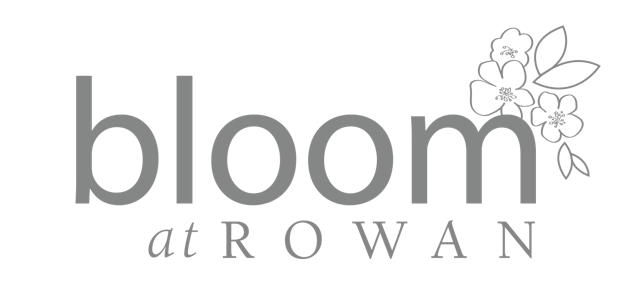 Blossoming from the heart of the Rowan brand, Bloom is about celebrating the journey from announcing a pregnancy, to the arrival of new baby and beyond, with beautiful projects made in soft, tactile and comforting yarns.
Sustainable credentials
Originally soured from recycled denim, Rowan's Denim Revive is 95% cotton and 5% other fibre. The cotton has been spun from vintage denim which has been through a recycling process and transformed into yarn. The 5% of 'other fibre' simply means that when you recycle a fabric there is always a very small amount of fibre that remains below the identifiable level, which is a normal result of the recycling process.