If you're searching for a treasure trove of luxury yarns and knitting patterns, look no further than Rowan's stunning collections. Taking inspiration from a wild and enchanting landscape, Rowan encapsulates all the character of its native Yorkshire, UK.
Get ready for Rowan Autumn/Winter 20/21!
We're super excited to tell you that there are TWO launches for Rowan coming up! September brings us new yarn shades and some fabulous pattern publications, and there are exciting new yarns coming in October!
Rowan Magazine No. 68
Rowan fans all over the world will swoon in delight when they see edition 68! Celebrating the return of the great Erika Knight, this edition is jam packed with her stunning new homewear collection, rich textured and delicious.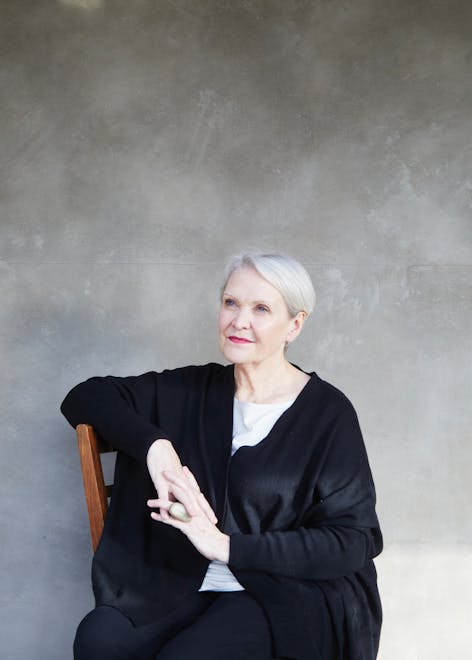 Throws, wraps, chunky sweaters and a palette of ocean blues, greys and mustard combine with rust and ochre, heralding the start of fall and winter. We don't think you'll be able to resist the darling slippers that are simple yet compulsively must-have, or the super cool fringed ice and teal Fair Isle Herringbone throw that steals the show.
Joining Erika in this heady edition, are two fabulous collections. City Tweed, designed by Martin Storey is full of smart cardies, neat necklines and city co-ordinates that will be the staple pieces of your smart wardrobe all season long; and Seamless, a collection from some of Rowan's finest designers that includes a stunning combination of classic Fair Isle and beautiful draped longline pieces that make the most of some thoroughly modern shaping. We love the rich autumn palette that thrills with a pop of coral in amongst the toffee, moss and berry shades.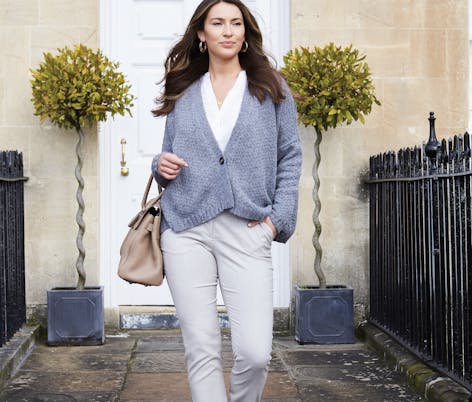 September new shades
Just when you think that favourite yarns can't get any better, the brilliant team at Rowan bring out new shades that send you weak at the knees!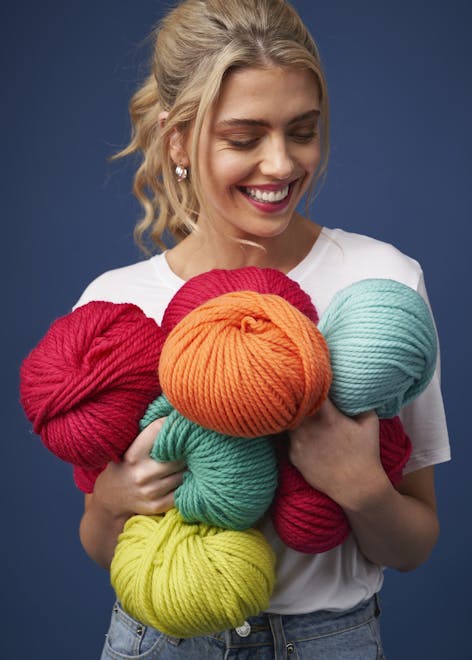 Big Wool, a huge perennial fave has five thrilling new colors to play with, in gorgeous brights! Big Wool Brights are perfect for the zingy knits we know you love - super chunky yarn is perfect for stitch definition and whether you use these eye popping beauties for accents or whole projects, they're every bit as luscious as you could dream, in 100% merino wool. Choose from Cerise, Pumpkin, Citron, Oasis and Midori and use any existing Big Wool pattern, or make simple scarves and hats to show off these zesty brights.
The Rowan paintbrush has swept through other yarns, too! Super popular Pure Wool Superwash Worsted has eight new shades: Sky, Rose, Carnation, Teal, Eggplant, Sage, Verdant and Tiger! This fabulous yarn is a great choice for garments, homeware and accessories and it has generous yardage and super stitch definition.
Rowan Alpaca Soft DK has two delicious new shades - Hyacinth and Ice Blue, two gorgeous new colors added especially for a new collection from designer Georgia Farrell, My London.
My London, by Georgia Farrell
This fabulous collection from designer Georgia Farrell is inspired by the London architecture that she loves, using two of Rowan's core yarns, Alpaca Soft and Alpaca Classic. These cozy accessories are full of the drama of building lines, using a carefully chosen palette that ensures that you can mix and match these gorgeous pieces!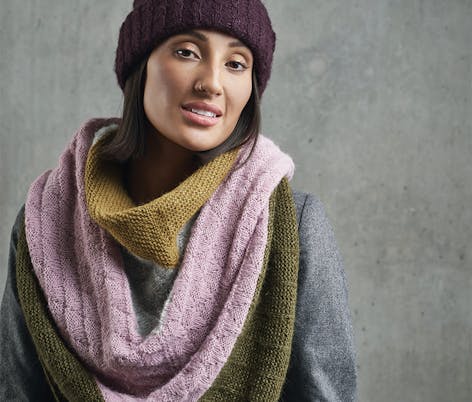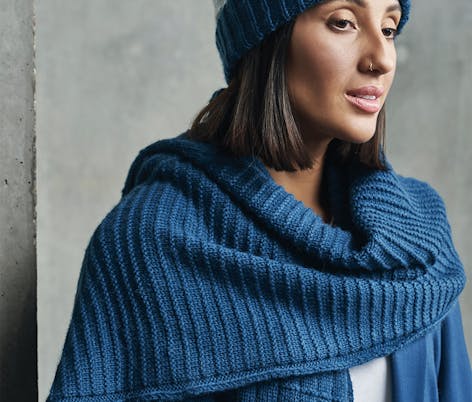 Carousel by Martin Storey
A new collection from Martin Storey is ALWAYS a celebration, and this one will definitely not disappoint! Chock full of intricate Fair Isle designs, Martin has created accessory pieces that will have you running for your needles. His short ponchos, scarves, longline cowls and hats are the province of great style, and a coatigan that will take your breath away.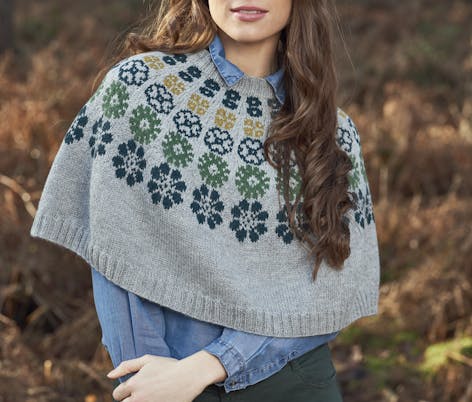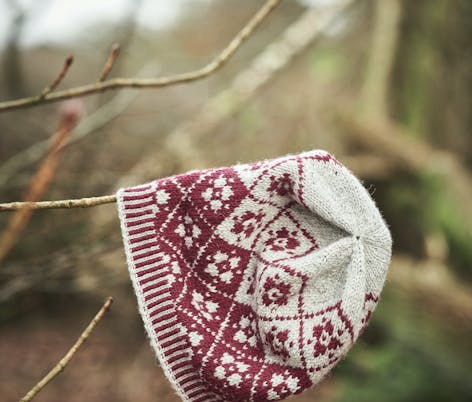 This dynamic duo never fails to score top marks with their designs, and the Unisex collection is a glorious celebration of 'new Nordic' inspiration. Classic Fair Isle works wonderfully well with bright blues, greens and acid yellows, in garments that can be worn by men or women - this is a collection to thrill the senses!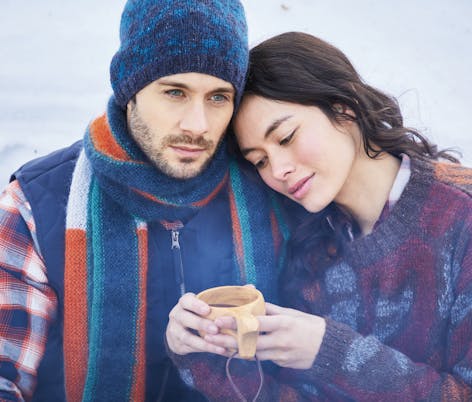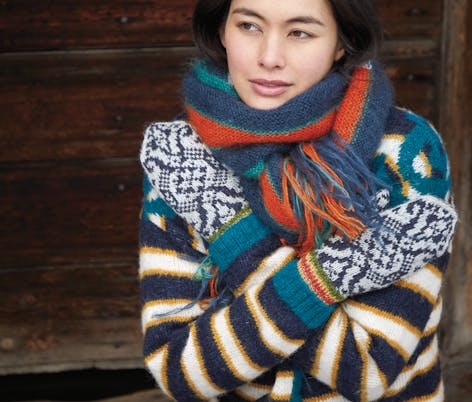 Browse Rowan's new design books for 2020!
Rowan knitting patterns
Romantic and wistful, each of Rowan's classic knitting patterns tells a story. There are plenty of seasonal pattern collections to discover, created by some of the crème de la crème of design talent including Kaffe Fassett, Martin Storey, Lisa Richardson, Dee Hardwicke and Georgia Farrell.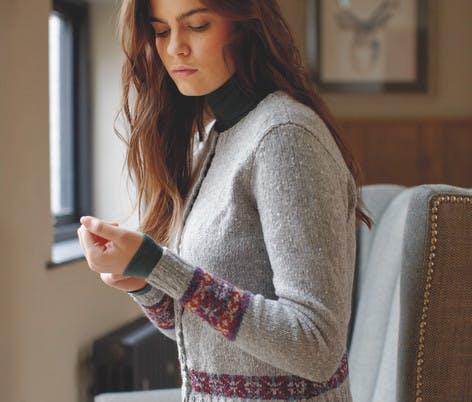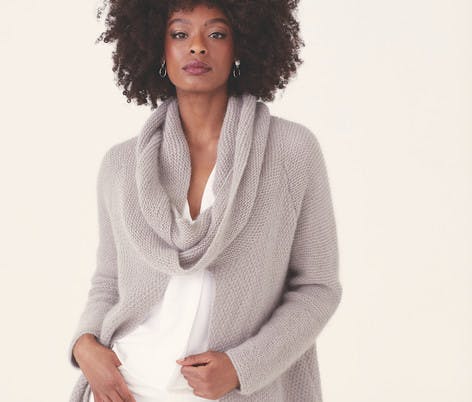 Explore Rowan Knitting Patterns
Be inspired by these fabulous FREE Rowan patterns
Rowan yarns
For makers on a quest to craft heavenly heirloom style crochet and knitwear, Rowan yarns are premium quality, made from stunning natural fibres that come in a gorgeous winsome colour palette. With hues that will make you want to take a wander through the Yorkshire dales or curl up with a Brontë novel, knit Rowan!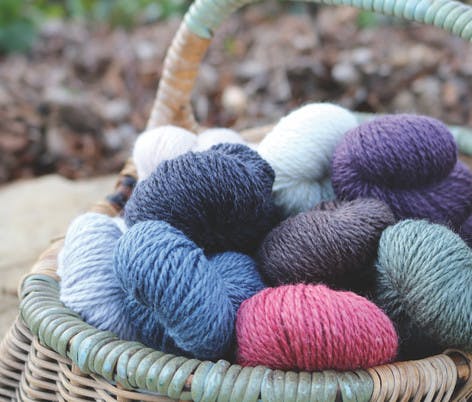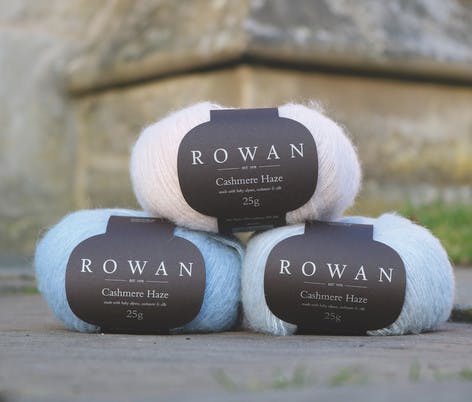 There are Rowan yarns for every style of knitting. But which is your favourite? For fancy wraps, cardigans and scarf patterns try Rowan Kidsilk Haze Yarn, you'll love the deliciously fizzy halo. Or, if you're into weathered jumpers and rugged fair isle why not try Rowan Felted Tweed DK for Rowan winter and summer tweed knitting patterns. For light and breezy shawls, how about a Rowan lace yarn such as a Rowan Silky Lace? And for cosy cushions and homeware, look no further than Pure Wool Worsted yarn.
From tiny Rowan baby knits to big wool knits, there's a Rowan knitting yarn for every garment.
It's a Wrap! With Martin Storey
We were over the moon to announce that rockstar Rowan knitwear designer Martin Storey had 11 fabulous wrap knitting patterns exclusive to LoveCrafts. With his signature understated style, his sleek scarf patterns and shawls are the perfect winter project.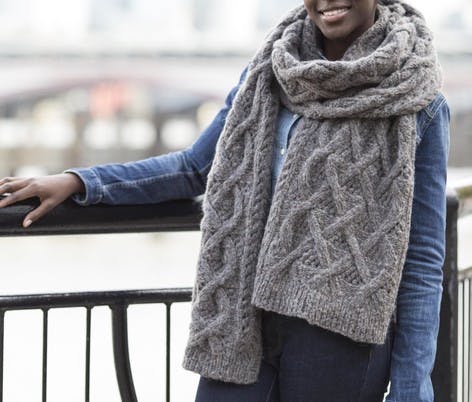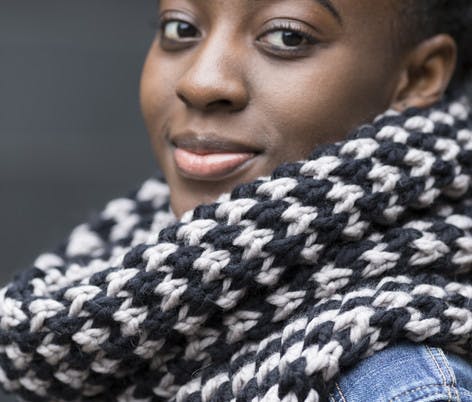 You'll love these Rowan books