Rowan patterns and yarns
Published on

March 1, 2022
By

Merion
8

min read
Find a glorious treasure trove of color, texture and luxury in Rowan's timeless and iconic yarn and pattern collections! Taking inspiration from its native Yorkshire; city scapes, and countryside around the world, Rowan creates trends that others follow...
New and trending patterns from Rowan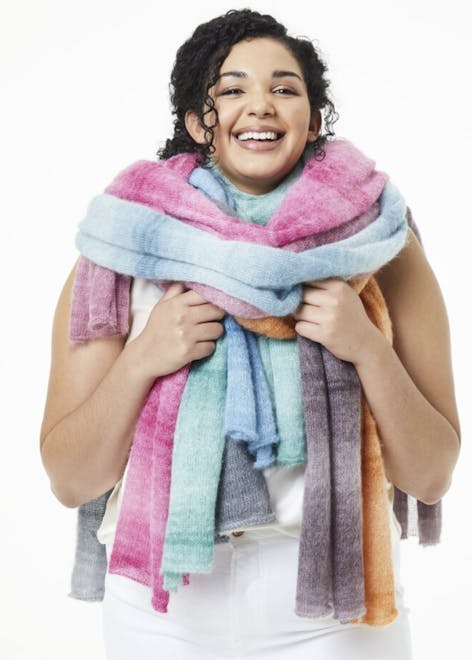 Step into Spring/Summer 22 with hot new yarns
Kidsilk Haze is a forever favorite, combining super soft kid mohair with shiny silk for a yarn that's beautifully fine – a firm favorite with lace fans! The new Kidsilk Haze Color retains all the magical qualities of the original yarn, in a beautiful palette shades that evoke balmy sunsets and soft seascapes. The bright pink Lily (007) and citrussy orange Sunset (008) are our top picks!
As well as the brand new Kidsilk Haze Color yarn, you can also find new shades in Big Wool, Kidsilk Haze, Summerlite DK, Summerlite 4ply and Handknit Cotton.
Celebrate the joy of the new season
The days are getting longer, the weather is getting brighter and there's definitely a whole lot of joy in the air as spring starts to set in. In the latest magazine, 12 Rowan designers reveal what brings them the utmost pleasure and happiness as they share their interpretations of joy. Flick through 36 joyful patterns in uplifting shades by designers Lisa Richardson, ARNE & CARLOS, Martin Storey, Brandon Mably, Kaffe Fassett, Annika Andrea Wolke, Erika Knight, Georgia Farrell, Chloe Thurlow, Quail Studio, Vibe Ulrik, Anna Hull and Emma Wright.
Check out the two gorgeous new Rowan collections for SS22
Brighter weather is what we need now, to boost our moods and set our needles twitching, and we're super excited to welcome the first of Rowan's fabulous SS22 collections!
Georgia Farrell and Brandon Mably are the first two designers to showcase this year's Rowan designs, and we love their fabulous flair with color and the way they are inspired by such different subjects. While Georgia is thrilled by the lines and textures of modern architecture, Brandon is spellbound by combining colors, and both designers use intarsia and simple colorwork in their latest collections, whether using an easy color block technique, or a more complex geometric pattern.
Abstract, by Georgia Farrell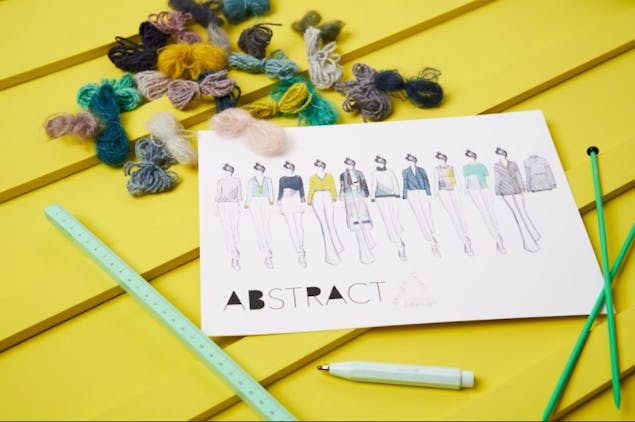 Georgia Farrell is always inspired by modern architecture, by the shapes, lines, textures and patterns that many of us never notice as we walk through cities and towns! This new collection, Abstract, includes ten designs that feature assymetry, color blocking and surface embellishment in perennial favorite yarns, Felted Tweed and Kidsilk Haze. The color palette is a calming collection of pastel neutrals, stone shades and bright citrus and green, perfect to transition from winter to spring and summer.
The Brandon Mably Collection SS22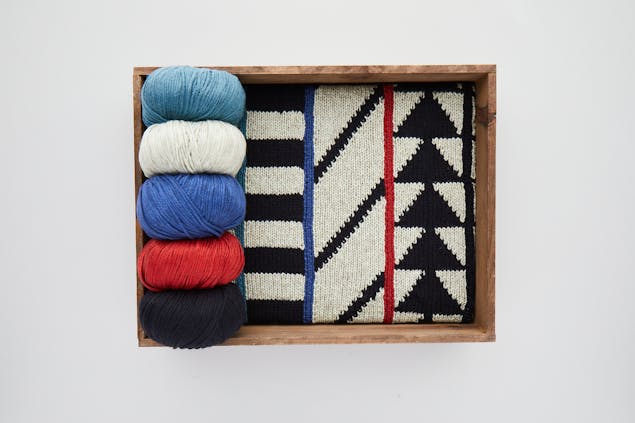 Brandon Mably famously can't sit still, and his love of color is intoxicating! He says he doesn't like to put his style in a nutshell, and we're so glad, because his designs are aways so exciting and such fabulous journeys to follow. His new collection is jam packed with stunning geometric colorwork, with inspired shade combinations in sumptuous Softyak DK using monochrome themes flashed through with rich jewel tones. These sweaters and jackets are pieces you will love forever!
More Spring/Summer books from Rowan
Searching for summery style inspiration? Look no further! Our selection of books from Rowan will have your wardrobe stepping into the new season in no time.
Still feeling the chill? Keep cosy with Rowan Autumn/Winter 20/21!
We're thrilled to bring you four gorgeous yarns for AW 20/21 that will send you into a happy dance!
We love texture, and this chunky weight delight is all about soft, gentle texture and warmth! Cosy merino wool and kittensoft alpaca is spun with cotton to create this classic bouclé structure that can be knitted or crocheted into delectable cowls, scarves and classic long line cardigans and sweaters. Lightweight but super warm, Soft Bouclé comes in nine shades, earthy neutrals and nut toned naturals and some dusky pink tonal shades, too.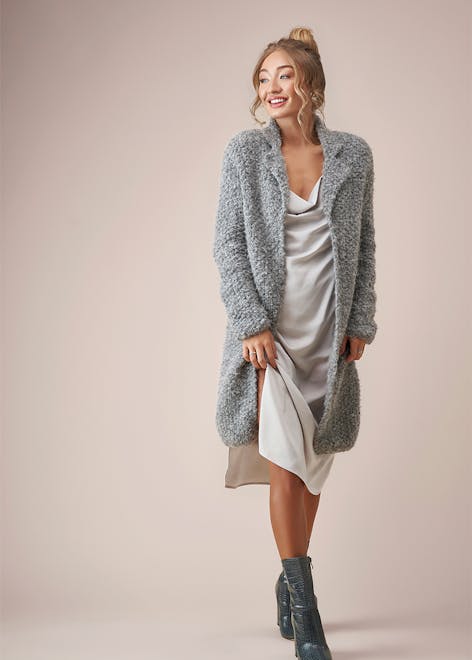 Putting the worlds chunky and cashmere together is nothing short of genius, conjuring up images of warmth and comfort in a dreamily super soft yarn - and that is precisely what Rowan have done, with this 100% cashmere, chainette beauty. Lightweight, but so cosy, this is a yarn that you'll knit and wear forever. In six signature Rowan shades, slightly heathered, with a gentle halo, this is yarn for a sumptuous scarf or a deep, squishy sweater.
This stunning lightweight chunky merino yarn traps the warmth in its air blown fibres, and keeps you as warm as toast. Luxuriously soft and full of loft, your stitches will sing in woodland neutrals, berry red and smokey greys. Gorgeous for hats, scarves, wraps and garments to fold around you are perfect for this lofty yarn, it's squishable, comfortable and so stylish! Air blown yarns are light to wear and knit, but don't forget homeware - this would make fabulous throws and cushions too.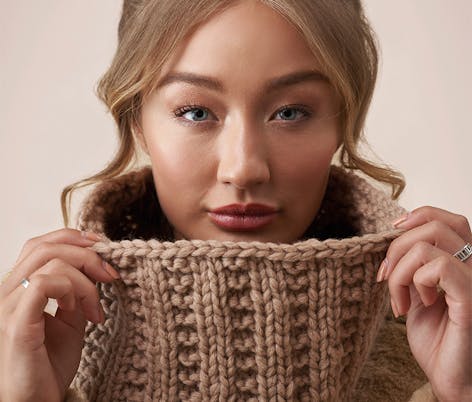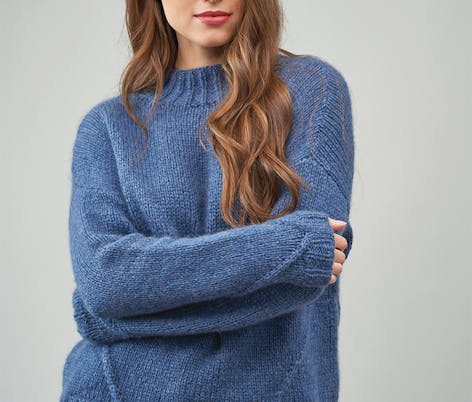 Sparkle and shimmer in superfine merino wool and super kid mohair - it's enough to make a grown knitter weep! Rich jewel shades and ballet pink, gold and fawn neutrals translate into such stunning fabric, just perfect for accessories, evening tops and charismatic cardigans. This will be your go-to yarn for sophisticated drama and just a hint of flirtation.
The latest irresistible shades
It's a moment of great excitement when your favorite yarns expand their color ranges - and Rowan is no exception, with some of the most popular yarns adding to their palettes.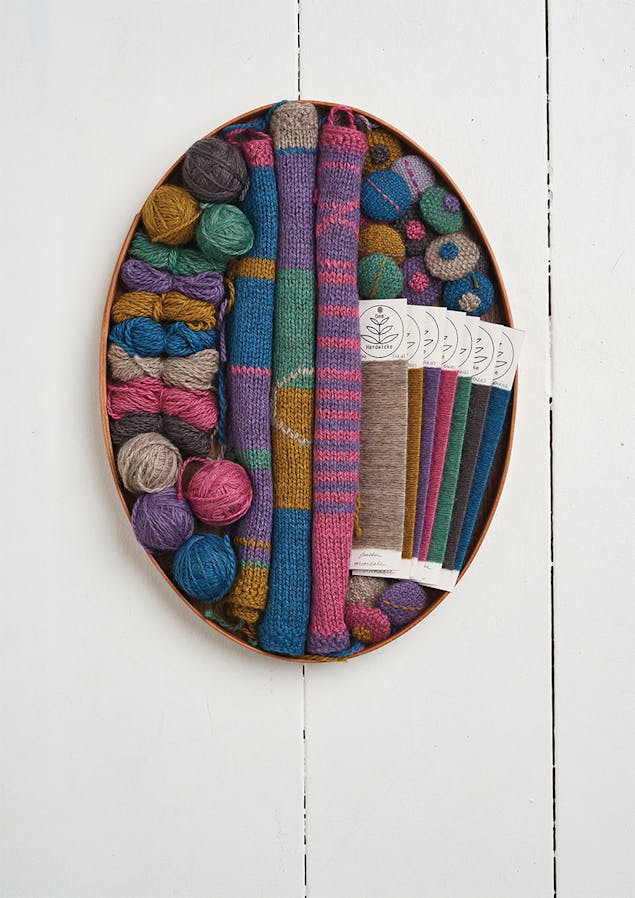 Thanks to fabulous collections coming from Rowan's most exalted designers, Rowan Kid Classic has four exquisite shades: Petrol, Late Summer Green, Autumn Leaf and Seed. Another fabulous favorite, Rowan Moordale, has three extra colors that have been designed by Dee Hardwicke. DH Berry Pink, Eucalyptus and Dahlia Deep were inspired by the pinks and mauves speckling the hedgerows in the country lanes surrounding her home in the Welsh countryside.
Rowan Cotton Cashmere is the third yarn to blossom into additional shades; Myrtle, Seedpod, Dahlia and Vintage Bloom - four shades that complement each other, and work harmoniously with any shade in this yarn palette.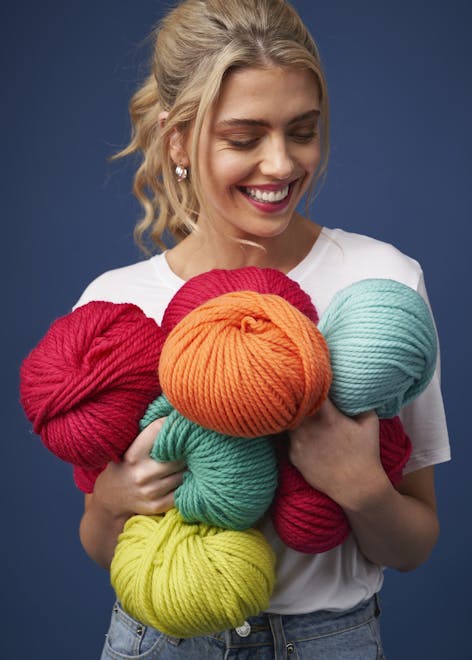 Big Wool, a huge perennial fave has five thrilling new shades to play with, in gorgeous brights! Big Wool Brights are perfect for the zingy knits we know you love. Choose from Cerise, Pumpkin, Citron, Oasis and Midori and use any existing Big Wool pattern, or make simple scarves and hats to show off these zesty brights.
The Rowan paintbrush has also swept through other yarns, too! Super popular Pure Wool Superwash Worsted has eight new shades: Sky, Rose, Carnation, Teal, Eggplant, Sage, Verdant and Tiger! This fabulous yarn is a great choice for garments, homeware and accessories and it has generous yardage and super stitch definition.
Rowan Alpaca Soft DK has two delicious new shades - Hyacinth and Ice Blue, two gorgeous new colors added especially for a new collection from designer Georgia Farrell, My London.
My London, by Georgia Farrell
This fabulous collection from designer Georgia Farrell is inspired by the London architecture that she loves, using two of Rowan's core yarns, Alpaca Soft and Alpaca Classic. These cosy accessories are full of the drama of building lines, using a carefully chosen palette that ensures that you can mix and match these gorgeous pieces!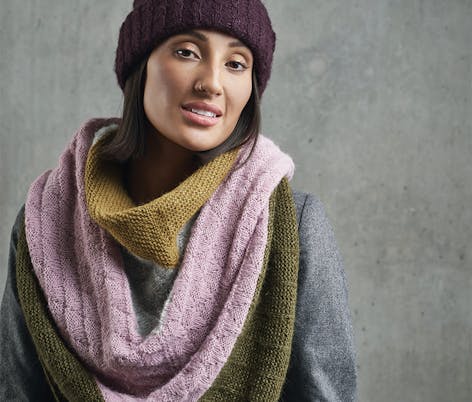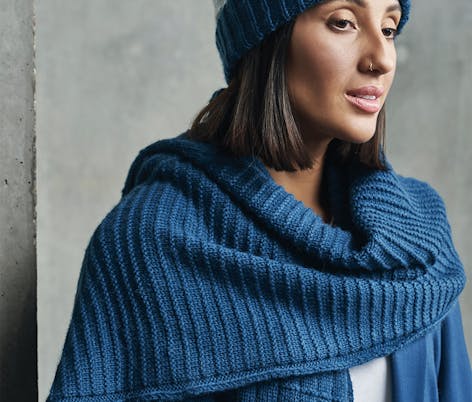 Carousel by Martin Storey
A new collection from Martin Storey is ALWAYS a celebration, and this one will definitely not disappoint! Chock full of intricate Fair Isle designs, Martin has created accessory designs that will have you running for your needles. His short ponchos, scarves, longline cowls and hats are the province of great style, and a coatigan that will take your breath away.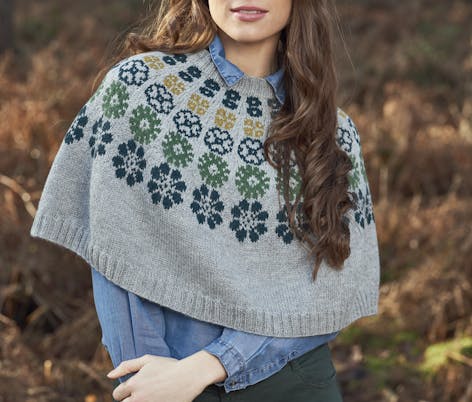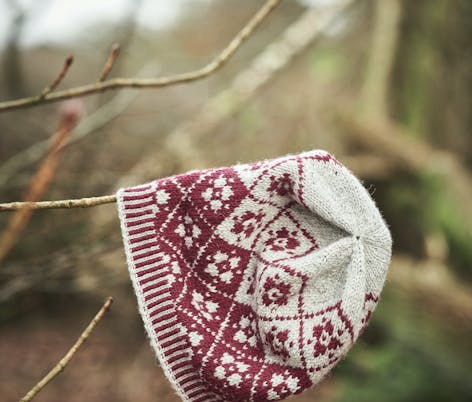 This dynamic duo never fails to score top marks with their designs, and the Unisex collection is a glorious celebration of 'new Nordic' inspiration. Classic Fair Isle works wonderfully well with bright blues, greens and acid yellows, in garments that can be worn by men or women - this is a collection to delight the senses!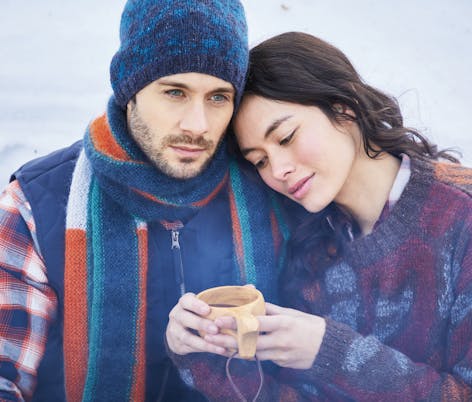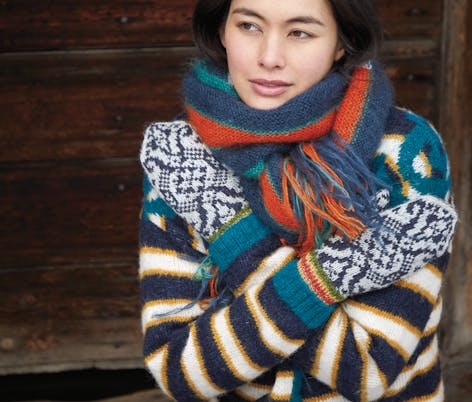 Browse Rowan's new design books for 2020!
Rowan knitting patterns
Romantic and wistful, each of Rowan's classic knitting patterns tells a story. There are plenty of seasonal pattern collections to discover, created by some of the crème de la crème of design talent including Kaffe Fassett, Martin Storey, Lisa Richardson, Dee Hardwicke and Georgia Farrell.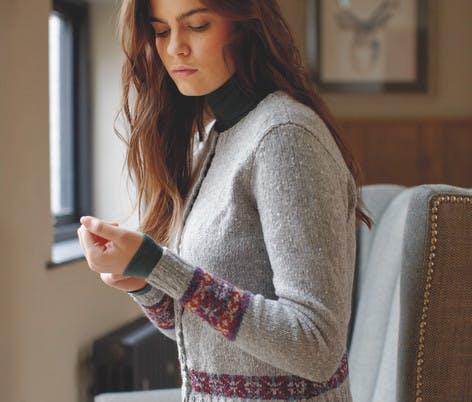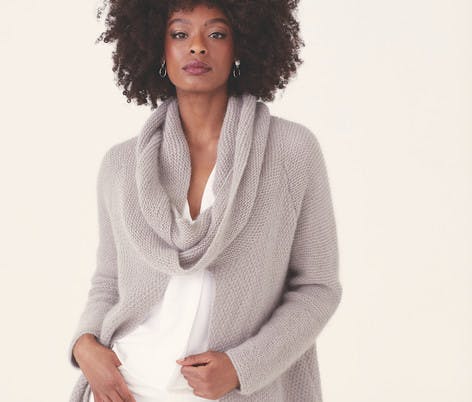 Explore Rowan Knitting Patterns
Be inspired by these fabulous FREE Rowan patterns
Rowan yarns
For makers on a quest to craft heavenly heirloom style crochet and knitwear, Rowan yarns are premium quality, made from stunning natural fibres that come in a gorgeous winsome color palette. With hues that will make you want to take a wander through the Yorkshire dales or curl up with a Brontë novel, knit Rowan! 
It's a Wrap! With Martin Storey
We were over the moon to announce that rockstar Rowan knitwear designer Martin Storey had 11 fabulous wrap knitting patterns exclusive to LoveCrafts. With his signature understated style, his sleek scarf patterns and shawls are the perfect winter project.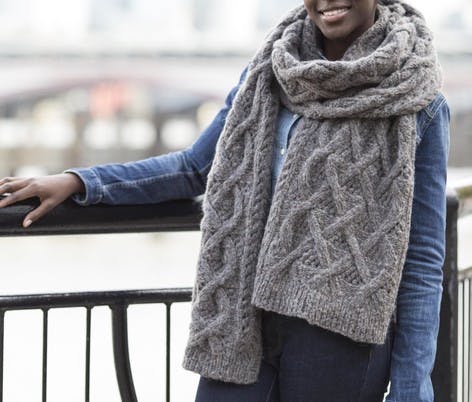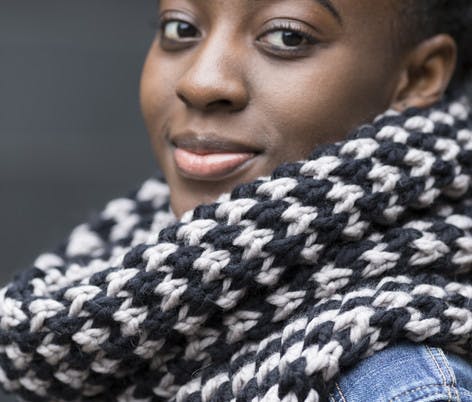 You'll love these Rowan books