Hurray for Pancake Day! Recipes, inspiration and all the tools to create the perfect stack
Published on

15 February 2023
By

Sarah J
4

min read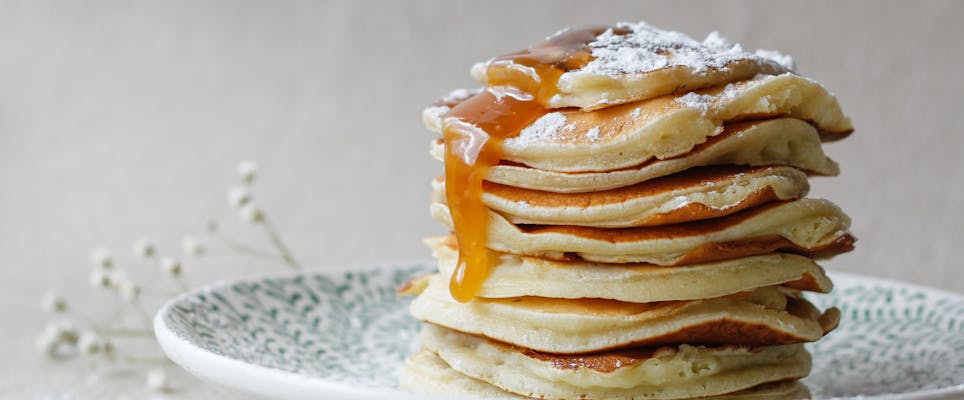 Are you a savoury fan or a sucker for the sweet? Do you stick to the classic combos or like to try something new each year? Whatever way you like your pancakes in the morning, get excited to celebrate Pancake Day 2023 with fabulous recipes as well as all the tools and sprinkles to create one delicious stack!
Pancake Day, also known as Shrove Tuesday in the UK, marks the start of Lent and the run-up to Easter for Christians. For UK folks, this is a day dedicated to eating loads of pancakes. For the rest of the world, there's nothing to stop you joining the fun. Pick up your pancake tools and whip up a batch yourself! 
Grab the essential pancake making tools
Get started with a pancake recipe!
Classic crêpe
The French-style pancake is ultra thin, which lends itself perfectly for a whole range of toppings. Go savoury with cheese and meats, or how about chocolate sauce and ice cream wrapped up in your pancake pocket? For a light, refreshing option, you can't go wrong with the age-old combo of lemon and sugar! Whatever toppings or flavour you decide, this crêpe recipe from Sally's Baking Addiction is the perfect place to start.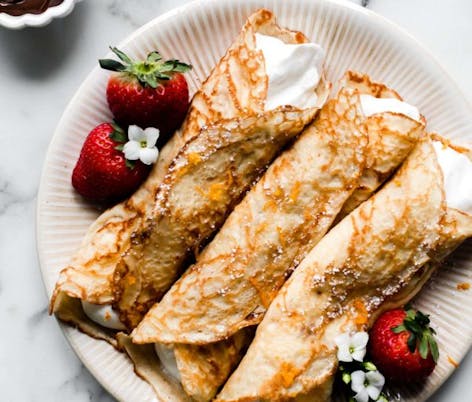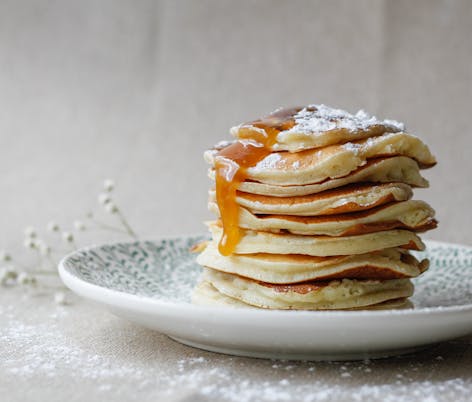 American style pancakes
For a stack of delicious fluffy pancakes, American style is the way to go! The only difference from a traditional recipe is using a raising agent. In this recipe from Jamie Oliver, he uses whisked egg whites to create his thicker American pancakes.   
Buttermilk pancakes
Alexa, play Send Me on My Way by Rusted Root because if there's one thing pancakes remind us of, it's that iconic scene from Matilda! Similar to the American style, these use a thicker batter with buttermilk to create the perfect stackable pancake, so they look just like they do in the movies! Check out Gemma's buttermilk pancake recipe to have a go.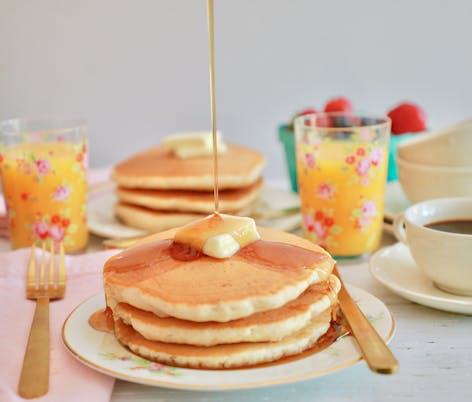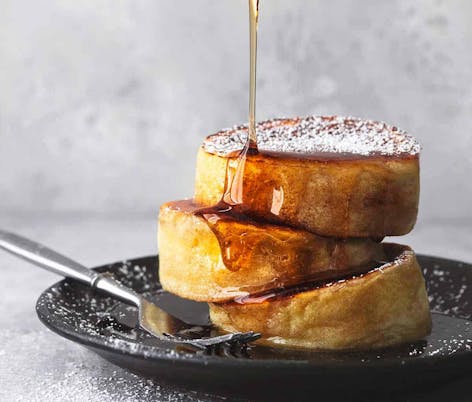 Super fluffy, soufflé pancakes
Pancakes that jiggle and make us giggle! Popularised by our friends in Japan, these extra fluffy, soufflé pancakes are a fun twist on the American style. They use the same simple recipe with a few extra tools to give them that perfect shape and super soft texture. You can practically see them jiggle through the screen in this recipe from Creme De La Crumb.
Make this year's pancakes extra special
Rainbow pancakes
Everything's better with a touch of colour, and these rainbow pancakes from Jennifer are exactly what we need this Pancake Day. Simply split out your pancake batter, add a couple of drops of your different food colourings, and you're ready to go!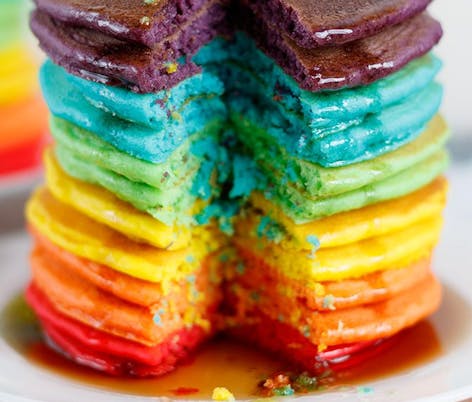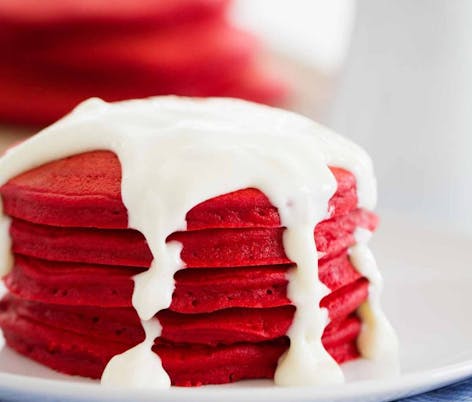 Red velvet pancakes
Combine the taste of your favourite cake with pancakes, and you're onto a winner! We're red with envy at this delicious stack of red velvet pancakes from Taste and Tell Blog. Complete with cream cheese frosting, what's not to love? 
Miniature pancakes
TikTok have been loving these bit-sized treats, and there's no better time than now to give these mini pancakes a go! Bake a whole bowlful of these tasty treats by Julia Eats And Treats, and drizzle over your toppings and maybe even milk like you would cereal. A great option for Pancake day breakfast.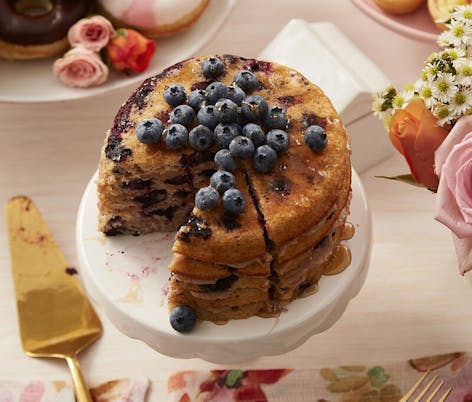 A pancake cake! 
Pancakes might be too delicious to share, but with this blueberry pancake cake, there's enough to go around! Made just like a cake and topped with favourite pancake toppings, blueberries and maple syrup, this a showstopping bake for this year!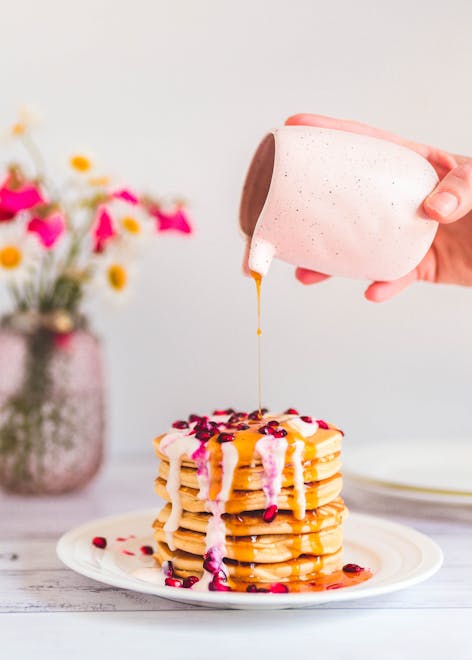 It's all about the toppings!
There's no limit when it comes to choosing your toppings but, when it comes to pancakes, less is certainly not more. There's no better excuse than Pancake Day to top your stack with all your favourite sweets and treats! 
All the sprinkles
The kids will love sprucing up their stack with a rainbow of sprinkles - a fun touch to brighten your plate! 
Whipped cream and frosting
Whip up a cream cheese frosting or chocolate buttercream to layer between your pancakes, or a simple glacé icing to drizzle all over your stack! 
Fruit toppings
Freshen up your plate with some juicy fruits! Strawberries, blueberries, raspberries - all berry good options to add to your pancakes. You could even mix them through your batter! 
Chocolate, naturally
Chocolate spreads, sauces, chips and chunks are sure to make the most indulgent, delicious pancakes. If you're feeding a crowd, chocolate toppings are always a crowd pleaser! 
Discover more seasonal treats and Easter makes