Looking for a stylish stash-busting superwash wool? Paintbox 100% Wool Worsted yarn has arrived in a rainbow of sunny shades that we can't wait to get our hands on!
With its worsted weight and classic twist, this Oekotex certified yarn comes in 100gm balls of pure affordable joy! It's almost un-baa-lievable. Not to mention 48 dreamy colours, to inspire beautiful makes which are as ewe-nique as you.
What to make
Paintbox Yarns' 100% Wool Worsted yarn is perfect for knitting and crocheting warm and durable sweaters and blankets that can be popped in the washing machine on wool cycle to be flaunted again and again.
Looking for something a bit speedier to make? The new and exclusive Paintbox Wool Worsted patterns feature trendy accessories we can't wait to craft!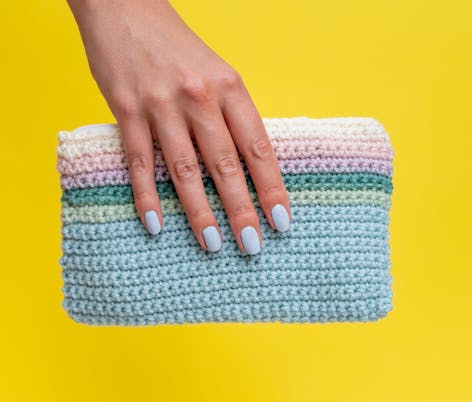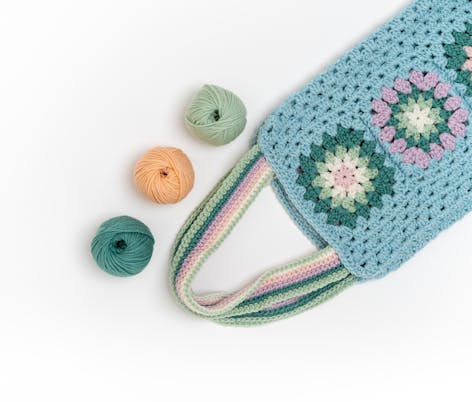 Wool Worsted's light and cool texture makes it a must for summer knitting and crochet. From the dreamy Fun Fringed Bag and Scarf, inspired by designer Ella Burch's final major project in uni, to the Striped Pouch in sunny sorbet tones, these projects are perfect for hazy crafternoons and rainy days.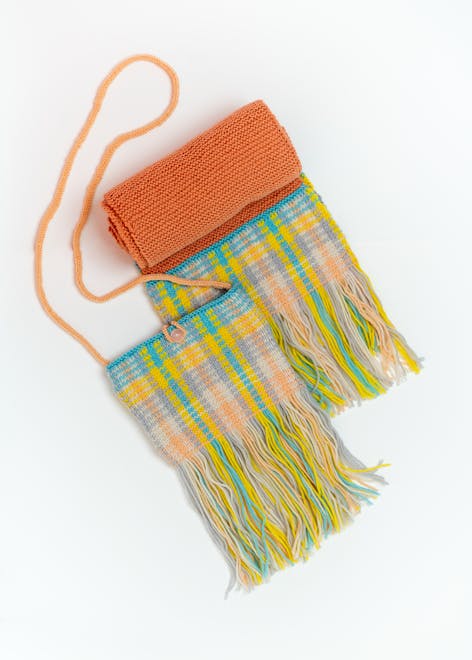 I wanted to create a 'next step' type pattern so beginners could learn to change colour in knitting or create simple granny squares in crochet. It's always nice to have an easy transition pattern for trying new techniques. The weaving on the two 'fun fringed' patterns makes a more interesting piece using really easy techniques!' Ella Burch
Make these baa-eautiful accessories
Follow the flock with these indie designs