Colour your world with Paintbox Yarns
Dive into the world of Paintbox Yarns for your daily dose of sunshine. Want to make eye-popping crafts for any and every occasion? Paintbox Yarns is your new BFF! Get ready for the softest, cosiest, most affordable cottons, acrylics, wools, blends, planet-friendly recycled yarns and now even embroidery stranded cottons in every colour of the rainbow. Discover a kaleidoscope of free knitting patterns and crochet projects to stretch your imagination! Are you ready for Paintbox Yarns? Because it's ready for you.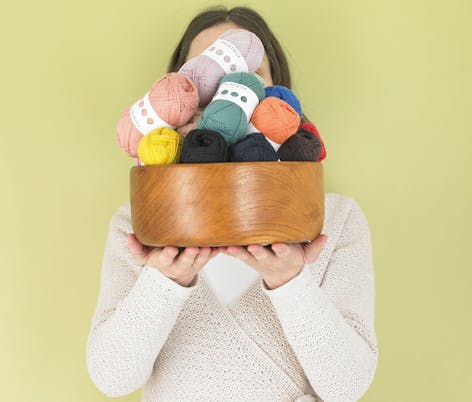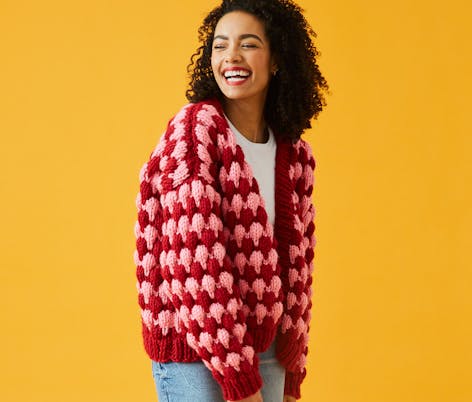 Start your stash here with Paintbox Yarns Simply Range
Paintbox Yarns Simply collection of yarns focusses on giving you great quality acrylic yarn in a whole rainbow of colours for an amazing price - simple to work with and simple to wash too! From Simply DK to Simply Aran, Simply Chunky and Simply Super Chunky, Paintbox Yarns has you covered for all your knitting and crochet projects. Wherever your imagination takes you, there's a yarn for that! 
For beginner makers just starting out, amigurumi enthusiasts and crafters on the budget, this one's for you! 
FREE Paintbox Yarns patterns that are simply wonderful!
Cool and colourful cottons! 
Among our makers' faves are the fabulous quality cottons that, of course, come in the extensive colour range Paintbox Yarns is loved for! These cotton yarns are perfect for crocheted accessories and cute amigurumi projects as well as summer fashions - think seaside cover-ups, lightweight tees and shawls! Why not stitch a little love with this fabulous free pattern from indie designer Annemarie Benthem.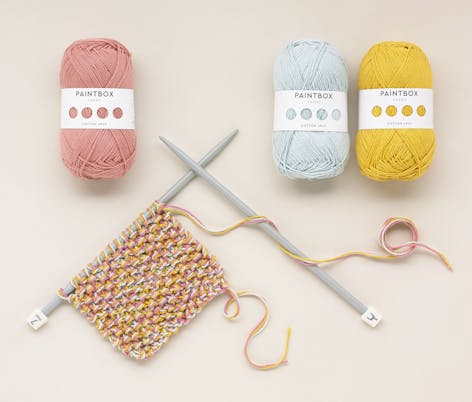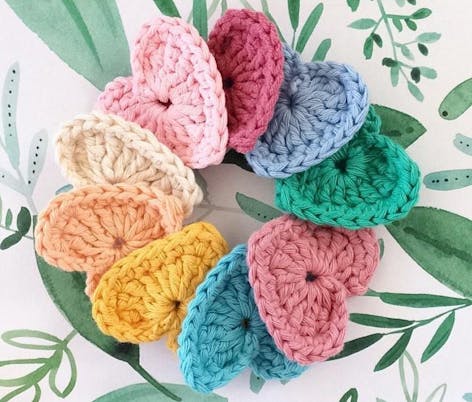 Even more free patterns, ideal for cotton yarns
Download the perfect cosy pattern for your woolly yarns (pssst. They're completely free!) 
One thing's for sure, Paintbox Yarns won't leave you short of inspiration for the little ones, to dress them head to toe in cute hats to the sweetest booties! Made in the sumptuously soft Baby DK, this is a gentle blend of nylon and acrylic that feels lovely against the skin.
And who says baby yarns are just for the little ones? The Cocoon collection brings you womenswear designs in this super soft blend.
Recycled yarns you and the planet will love
Paintbox Yarns' growing collection of recycled yarns has all the pick and mix signature shades we love while being eco-friendly. Talk about yarny goodness! With our beautiful planet needing as much help as she can get, Paintbox Yarns' recycled range is great for eco-warriors who want to make bright head-turning sustainable crafts!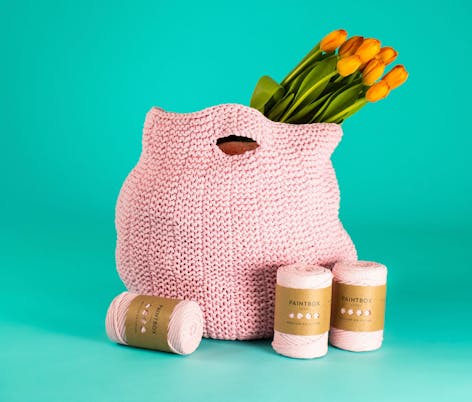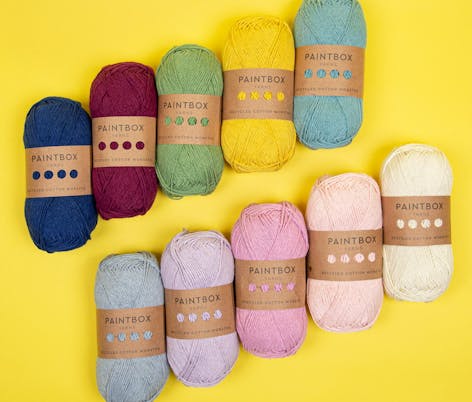 In the mood for metallics? 
Whether you're looking to knit or crochet awesome accessories with a hint of magic, for on-trend pieces and festive fashions that are sure to dazzle, or even for festive makes, Paintbox Yarns Metallic DK will brighten up your project!
Still wanting more? Discover even more fun and novelty yarns from Paintbox Yarns