7 Kenyan crafters you should definitely be following on Instagram
Published on

10 February 2021
7

min read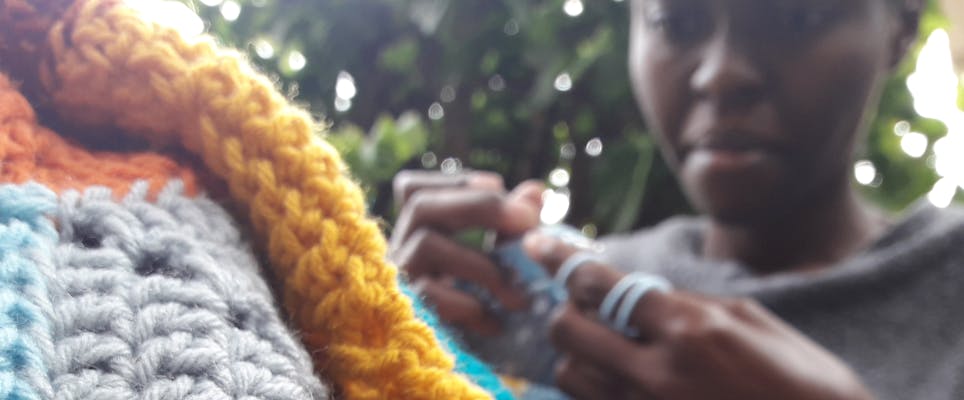 How many African crafters do you follow? If you struggled with that answer, I'm here to help you out!
Every now and then a list come out: "Black crafters to follow" or "BIPOC makers you should follow", but rarely, if ever, do I see any Africans on those lists. My personal feed is overflowing with creativity and life, and I think it's a huge shame that the beauty of our crafts that have been influenced by our culture aren't being celebrated.
So, on this US Black History Month, I decided to fix that and give you 7 amazing must-follow Kenyan crafters. It's proof that we are here, we make art, we design, we craft, we run our own businesses, we set trends. Let's get to it. And don't forget to hit the follow button on these talented makers and fill your feed with inspiration!
Disclaimer: wear protective gear, your mind is about to be blown!
Wangari Kamau is the owner of Umba Creations, a socially conscious children's brand which has a love for handmade goods, with a particular interest in creating crochet dolls and toys to help impart positive messages and values into the lives of children.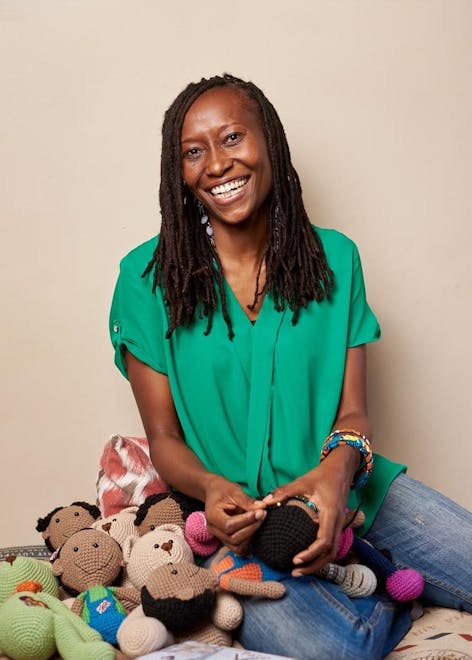 My upbringing is the foundation of what I do. Growing up, my mum always told my siblings and I when doing something we needed to give it our utmost best.
Umba Creations aims to teach children that each person is created uniquely and that physical appearance does not define who we are.
To achieve this, they've designed various dolls that depict a range of skin tones, hair styles, skin pigmentation and even physical disability. We appreciate them for representing this in imaginative play.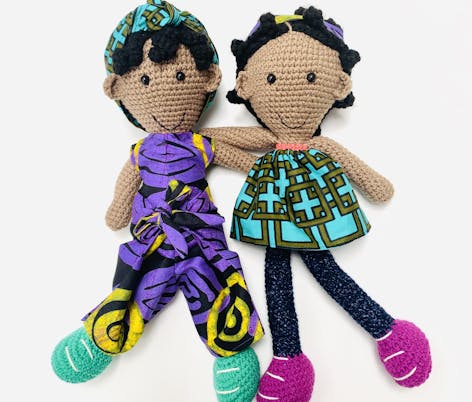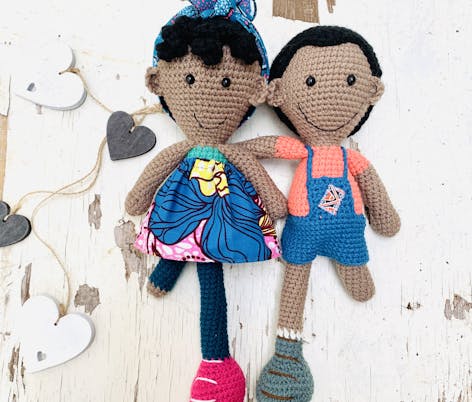 Amagove.mugere is a handmade knitwear brand owned by Amagove Mugere. The first thing that pops with her designs is her love for the craft and great use of geometrical shapes, colour and African culture.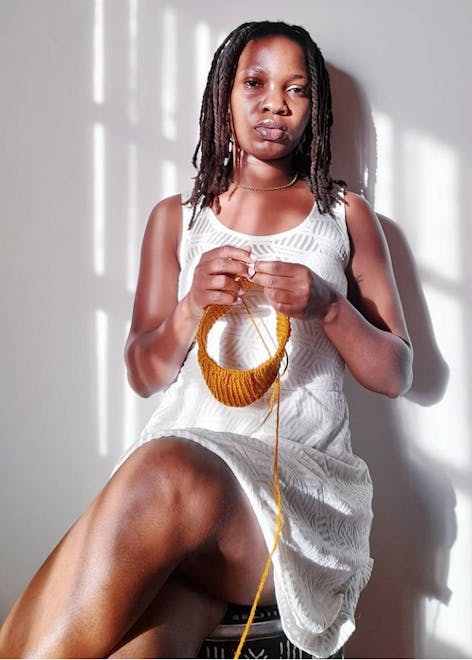 As a creator, you need both inspiration and motivation. You can have hundreds of ideas but without motivation none will come to fruition.
Amagove.mugere isn't just about clothes though, it's about statement pieces that are environmentally friendly, 100% made in Kenya using high quality raw materials. Africa is a beautiful place. The culture here is rich, and we are colorful humans.
With her brand, she hopes to inspire more Africans to design and create high quality clothing for themselves.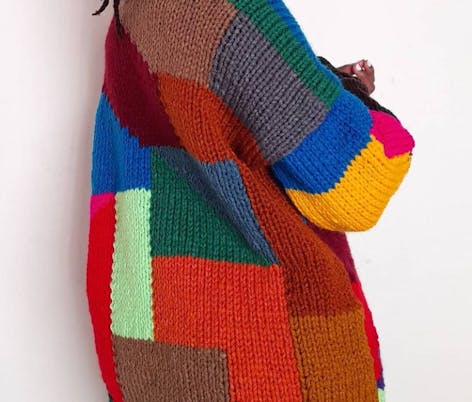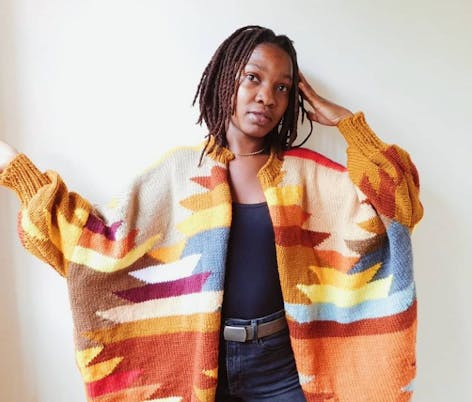 Valentine Mghoi is the founder of Mats by Vee. She's a graphic designer by day and a mat maker by night. She learnt her mat making skills from her aunt while in high school.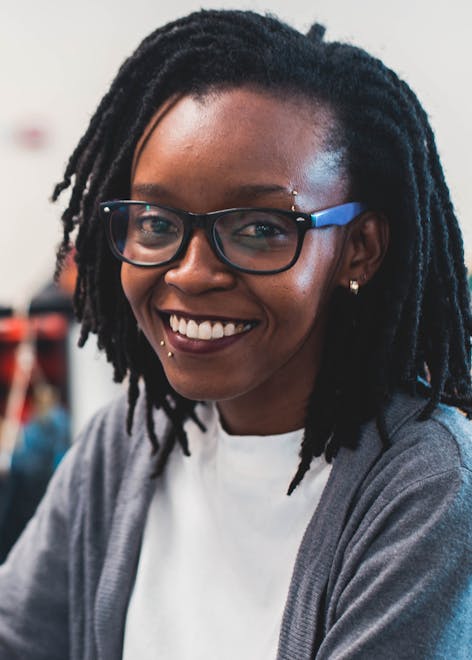 Be patient with yourself. Always work on being better with each project. Remember nothing comes easy. There are no shortcuts to attaining excellence at your craft, you have to put in the hours. Find a way to love those hours.
Years later, She was shopping for items for her home but could not find anything that matched her vision and budget in terms of décor. What's a girl to do but make her own rugs?!
After that, she made a couple of other rugs that she gifted friends, which they all seemed to like. This birthed the idea of making rugs for sale to boost her income from her day job.
Mats by Vee boasts of a clientele from diverse cultures. Using this as an inspiration, she has found a way to integrate it into her work.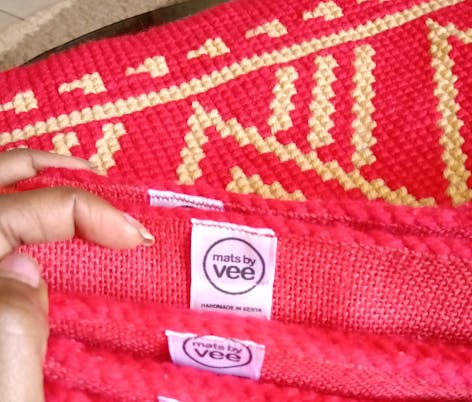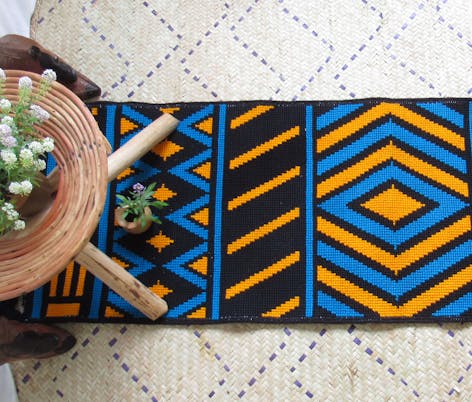 Joan Aoko, a full time crochet designer, is the founder of Byaoko (pronounced as By Aoko) a crochet brand that designs swimwear and bridal dresses. You read that right, bridal dresses!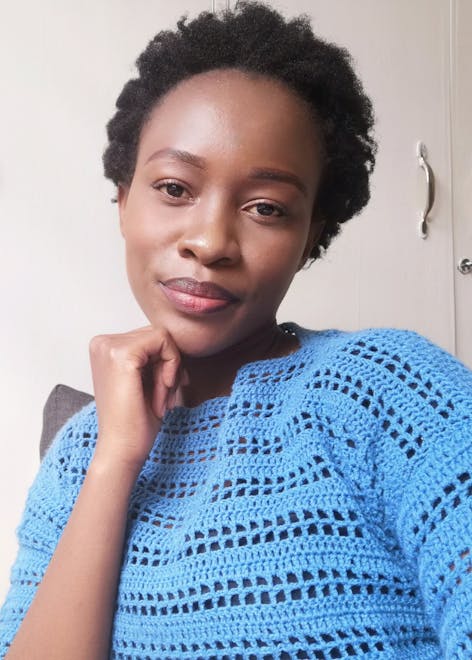 Art can be used as a therapy to mental illness.
From the onset you can tell that she is the number one fan of her brand. She models most of her work and you can tell she knows just how breathtaking they are.
I won't keep you in suspense any longer about the bridal dresses. So, Joan had it in mind that if she ever got married, she would crochet her wedding gown and that's just what she did! She also crocheted part of the bridal party dresses and her bouquet as well. If that isn't a love for the craft, I don't know what is.
Aoko draws her inspiration from her fashion style to create pieces, nature for her colour palette and a little bit of Pinterest and fellow artists, like most of us crafters, am I right?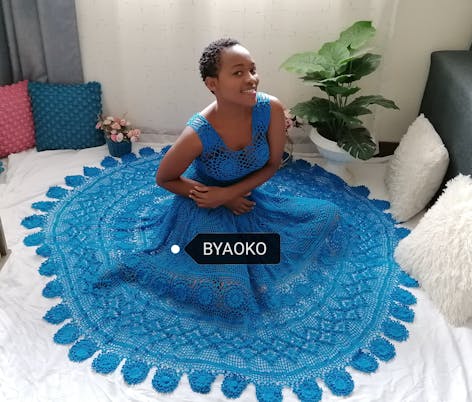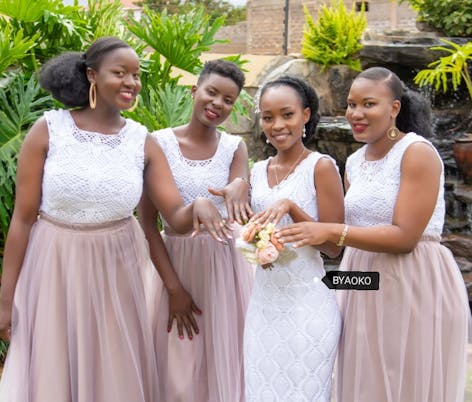 Nyawira Mafabi is the founder of Nyuzzi, a brand that mainly specializes in making crocheted Brown and Black dolls and keychains that celebrate our beautiful African skin.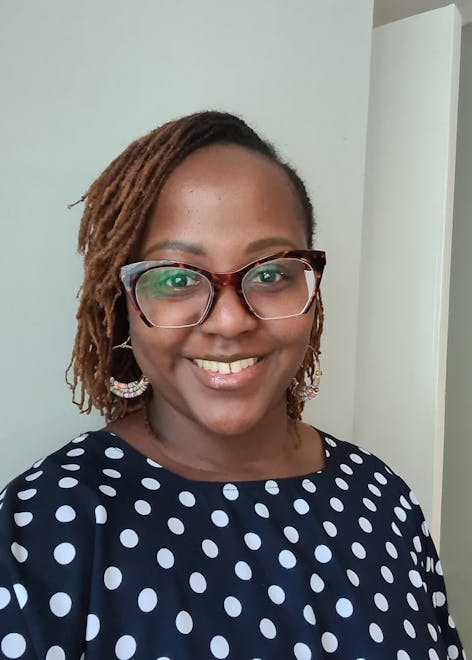 I have since learnt that if one cannot understand the amount of work that goes into creating a piece, then they are probably not my target audience, and that is okay.
Nyuzzi caters to children and the young at heart. She draws her inspiration from other crocheters, both local and international. When she sees the beautiful unique items they make, it pushes her to try and make something new.
Her main struggle, which I think most crafters can relate to, is getting people to appreciate the craft. Her pieces are sometimes met with questions and statements like, "Can you give me a discount?", "It's simple, it shouldn't cost that much!" and my personal favourite,  "But it's just yarn!"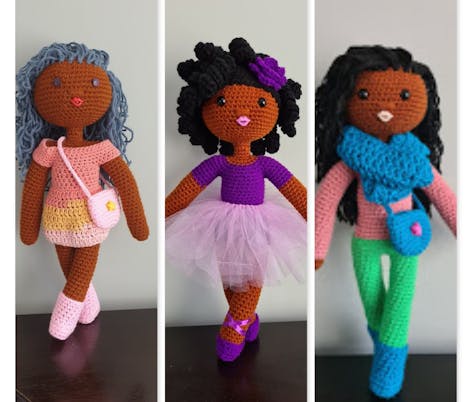 Meet June Wangome, a 36 year old mother of one son who she is very proud of; Neo. She makes and sells custom-designed rugs at Snug Rug.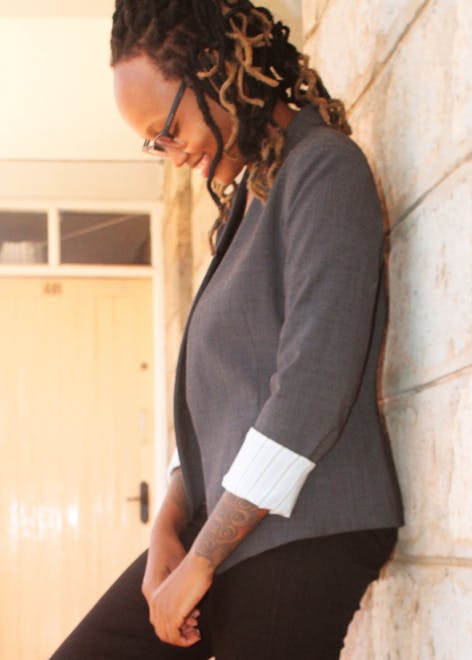 My tattoo artist helped guide me along the way. He put my rugs in his shop, and he's the one who told me the day I stopped thinking of mat making as a side hustle and considered it my main thing, I, and the business would start growing.
The reception of her pieces has given her the confidence to keep working, and the result of that is magnificent. With friends encouraging her, she has managed to grow her business to what it is today.
Her vision for her rugs is greater than simple floor coverings. They are pieces of art.
However, it was, and sometimes still is, hard for her to explain to people her vision with the rugs. There are very few who would think of what she does as art. It was only when she did one of her abstract pieces that people's perspectives widened to the possibilities of what this could be.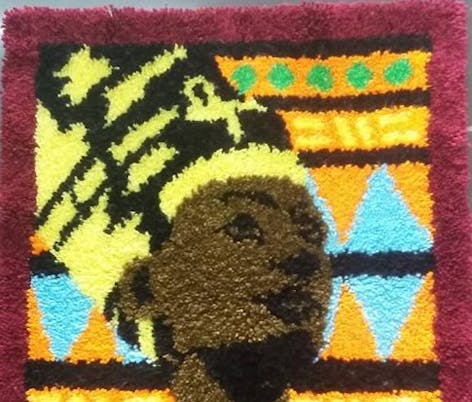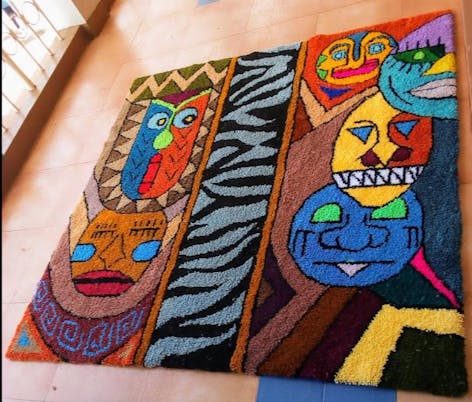 Last on my list is Akoth Otieno, the Creative Director and Founder of Olisa Kenya,  a knitwear brand that caters to women who care about individuality and originality. A self-taught crocheter who uses her pieces as a form of self-expression, Akoth's feed will leave you salivating.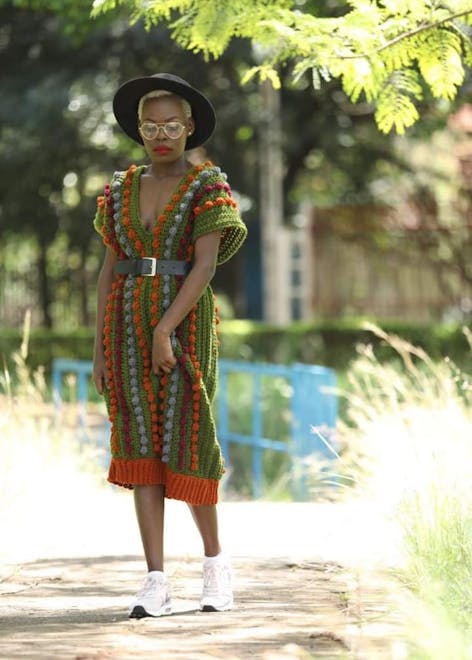 I believe fashion is art that you live in. The Luo culture is vibrant and in more ways than one it taught me to always make sure my eyes are open, lest I miss beauty.
She draws her inspiration from film and music. She's also pro everything that introduces her to a world of 'something else'. Her favorite thing about fashion is that you can walk in and out of identities as you please. This influences her designing a great deal.
Olisa Kenya reminds you of home: the comfortable, the simple, the everyday. But largely Olisa Kenya as a brand is quintessential fashion; comfortable, chic, an elevation of the everyday. She designs knitwear that elevates the daily- effortless statement and transitional clothing.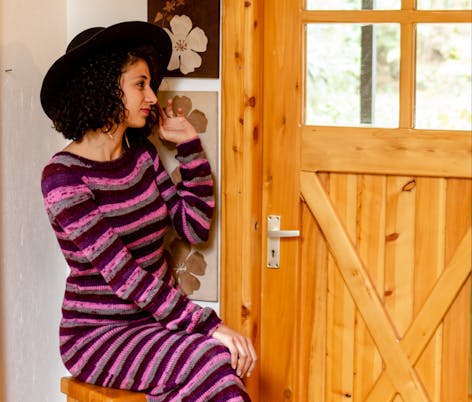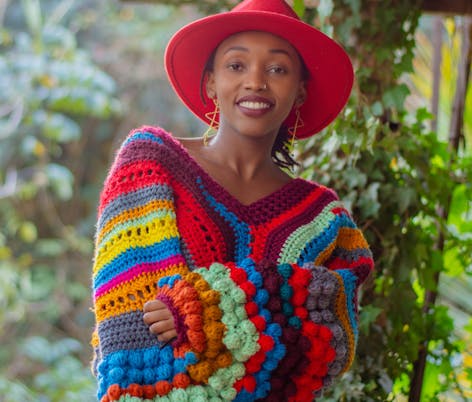 And there you have it! I hope you've enjoyed meeting some of the lovely crafters from this side of the world. If you would like to read more about these crafters and others as well, you can click on the button below. Happy reading!