Say hello to Lovely Landscapes, the beautiful new collection from Debbie Bliss. Inspired by the beauty of nature and natural forms, the collection is made up of four stunning knitted jumpers guaranteed to stand the test of time. To celebrate the launch of the breathtaking new collection, for every pattern sold we'll donate £1 to World Land Trust until August 2021*.
Shop the Lovely Landscapes Collection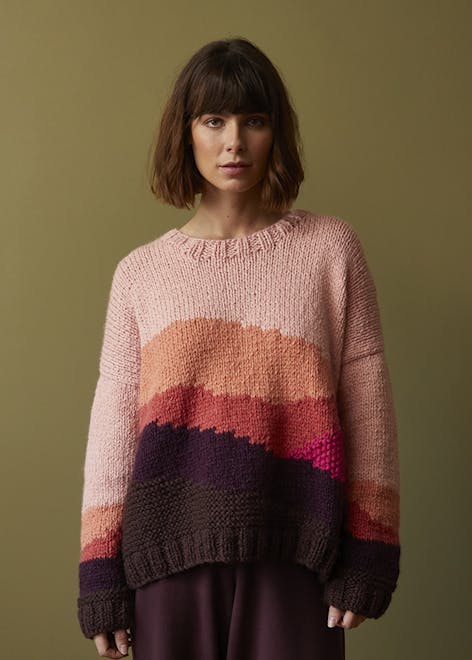 Lovely Landscapes brings attention to climate change and the impact it has on wildlife, and to launch the collection we've partnered with World Land Trust, an international conservation charity dedicated to protecting the world's most significant and threatened habitats and wildlife. They do amazing work all over the world, and they have Sir David Attenborough as a patron!
With Climate Change on everyone's mind, I wanted to create a collection that celebrated the natural world, with an emphasis on those landscapes that are in danger of disappearing or irrevocably damaged. The pieces are worked in texture as well as colourwork." –Debbie Bliss
Planting a tree with World Land Trust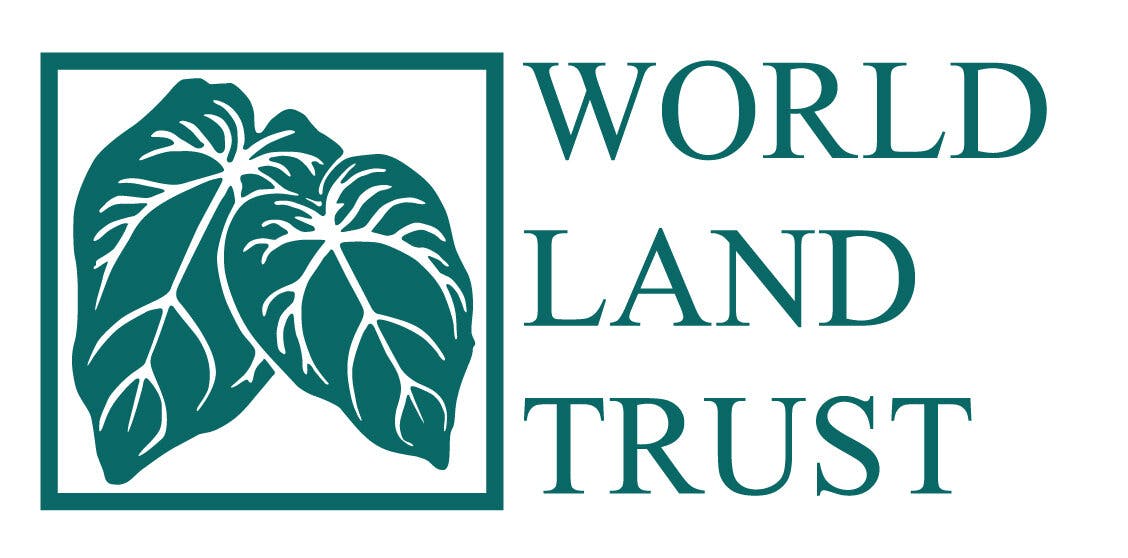 World Land Trust pioneered the idea of buying land for conservation and in the last 30 years have done incredible work to protect and preserve more than 2,222,247 acres of tropical forest and other threatened habitats. By empowering local people and organisations, World Land Trust works with over 30 conservation NGOs across the world, using their knowledge and expertise to protect our land and the wildlife.
The money raised by the Debbie Bliss Lovely Landscapes collection will be going to World Land Trust's Plant a Tree campaign. Contributing to the global reforestation effort, the Plant a Tree campaign has already planted over 2 million trees, nurturing them from saplings, the roots of this campaign are embedded in creating long-term successful reforestation and protecting our beautiful natural forests.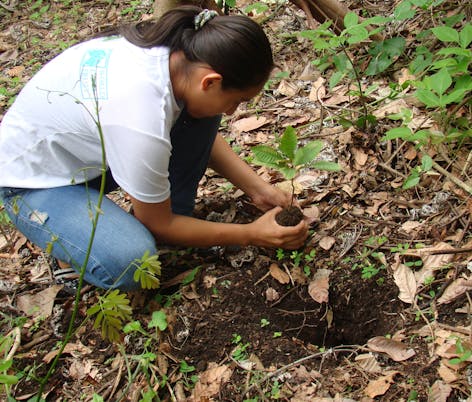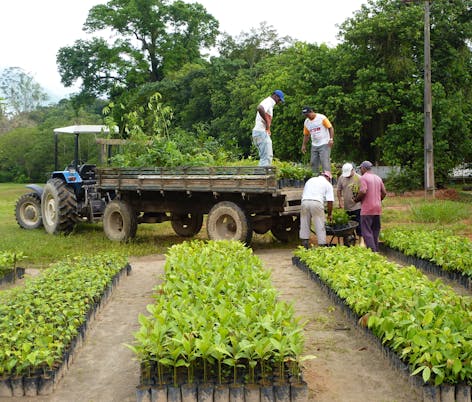 Shop the yarns for Lovely Landscapes
* Up to the value of £500