Go wild this World Environment Day in support of the World Land Trust's Keeper of the Wild programme!
Published on

3 June 2021
2

min read
This World Environment Day, we're bringing you some of the wildest patterns to help you bring a little bit of the wilderness into your home! Not only are these patterns beautiful, they also help to raise funds for World Land Trust's Keepers of the Wild programme. Win-win!
It couldn't be easier or more fun to show your support – all you have to do is purchase one of the patterns below. We've got three new and exclusive patterns for you to make, as well as a whole collection of donated patterns by independent designers and makers!
Our exclusive endangered species collection
Top picks of patterns supporting World Land Trust
Who are the Keepers of the Wild?
World Land Trust is an international conservation charity dedicated to protecting the world's most significant and threatened habitats and wildlife. They do amazing work all over the world, and they have Sir David Attenborough as a patron! 
Their Keepers of the Wild programme aims to put passionate people in charge of World Land Trust's most treasured conservation areas. These extra special Keepers know the reserves better than anyone else, and act as the eyes and ears on the ground.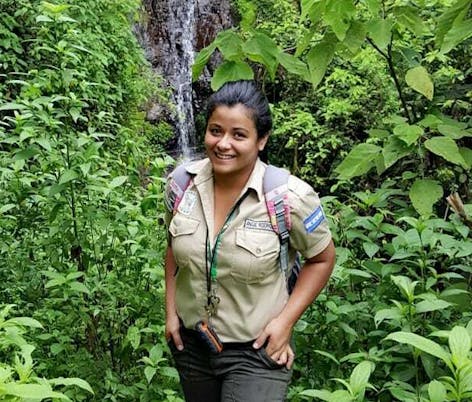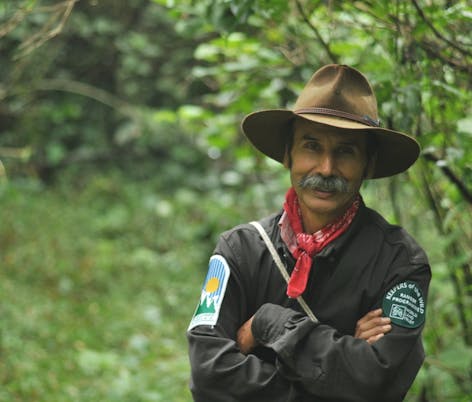 Above left: Angie Rodriguez, Honduras. Above right: Miguel, Mexico
Not only do they get up close and personal with some of the world's most endangered animals every single day, a few of them have even helped to discover new species!
The Keepers are ambassadors for conservation within their local communities, helping to deter illegal activity and poachers and teaching people about respect for the environment.
Want to support the Keepers of the Wild to continue their important work on the ground? Crafting is a great place to start! Grab a pattern from our new collection and we'll donate 100% of the profits to the World Land Trust's Keepers of the Wild programme – simple!