Easy scrapbook layout ideas to spark your imagination!
Published on

February 21, 2020
By

Yaz
3

min read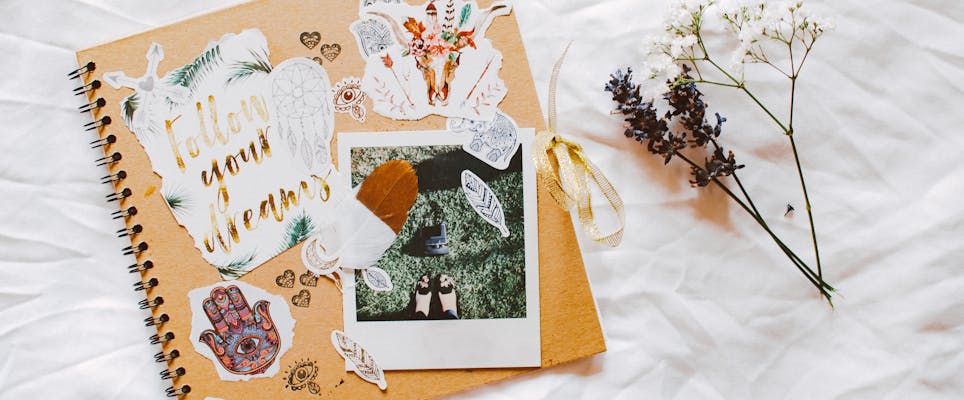 Whether you're scrapbooking for a special occasion or looking to organize all your wonderful memories into a beautiful keepsake, we've rounded up some of our fave easy creative scrapbook layouts inspired by our fave makers.
Go where the mood board takes you
A mood board style scrapbook layout is a great way to express your ideas freely on the page. This is all about being wild and free with your scrapbooking ideas, like this brilliant vision-board style page by Aspire By Grace. We love the mix of bold colors, statement text and playful stickers!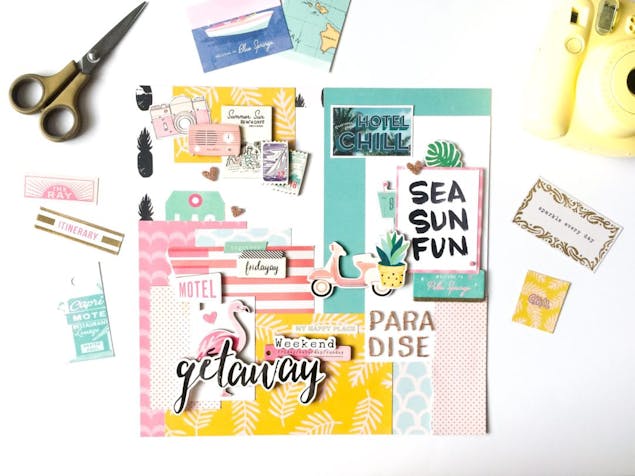 Map out your scrapbook ideas
Recycle your maps by incorporating them into your scrapbook. Channel those vintage travel journal vibes by creating pockets for your travel memories and framing your holiday snaps like this beautiful design by Heather Holbrook.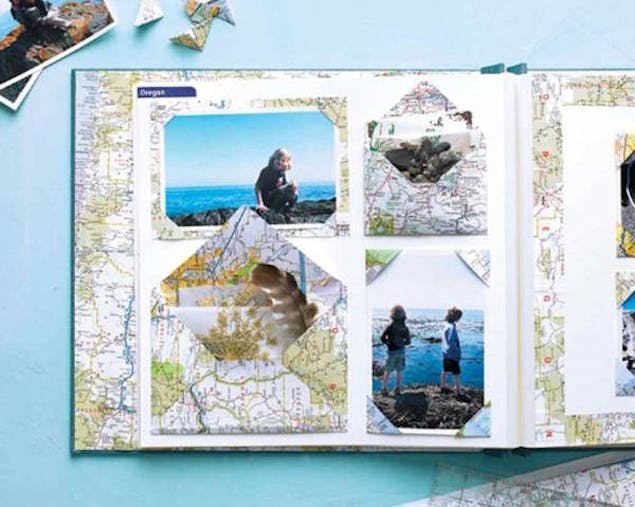 Try scrapbook journaling 
Scrapbook journaling is a creative way to capture life's beautiful adventure as you go! From inspirational quotes to photo snaps, lists and roundups of your favorite things, diary style scrapbooking is a wonderful way to collect your memories page by page. We loved this cute monthly roundup by Leah O'Neil. Or why not make like Georgia aka @himestudies who created this gorgeous scrapbook-bullet-journal.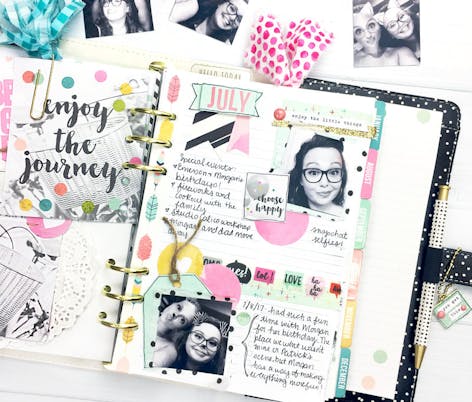 Keep it sweet and simple with panels
If you like to keep it structured why not divide your page into block panels like Paige Taylor Evans! Block layouts give a great template that you can spice up with other jazzy techniques. Paige incorporates some simple string art with a backdrop of patterned paper as a beautiful embellishment.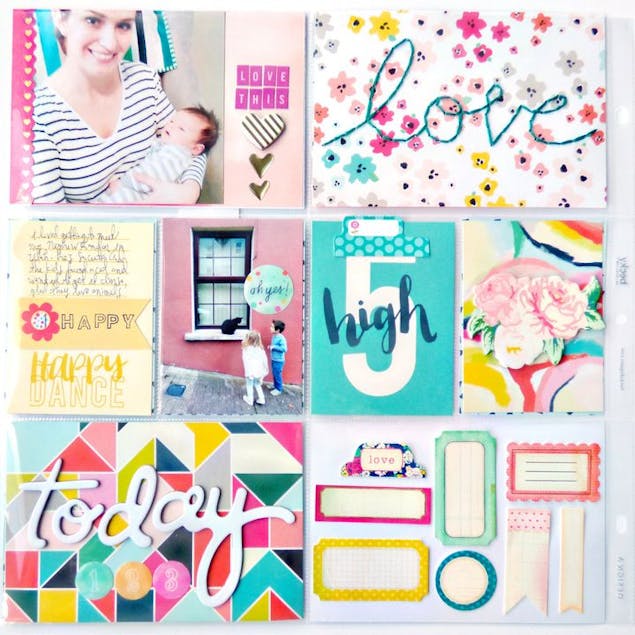 Get psychedelic with a mosaic layout
Great for exploring shapes through repetition and arrangement, mosaic style scrapbooking is a wonderful way to show off your ideas, play with color and even give your scrapbook a wicked 3D effect. Gina Lideros' hypnotic design fuses origami-style papercraft and bold color for a fab psychedelic scrapbook layout.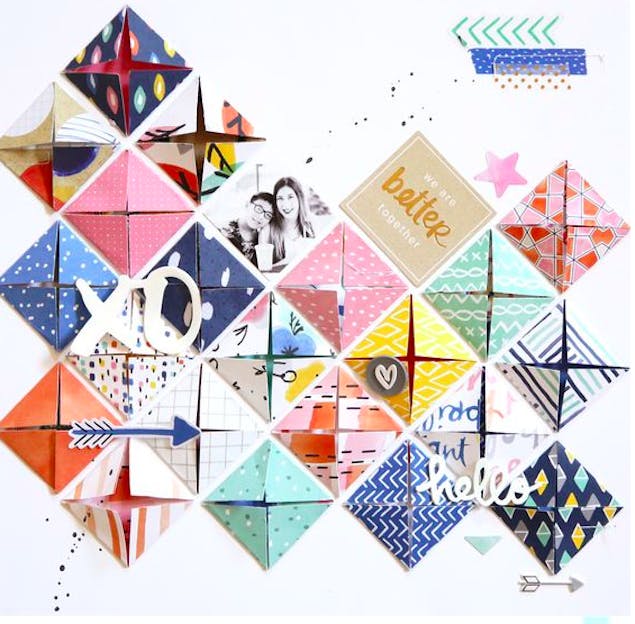 One image layouts 
Sometimes one image says it all! Scrapbook like Anski from Cute and Cool Creations, who uses vibrant and juicy splashes of color to frame a simple black and white photograph.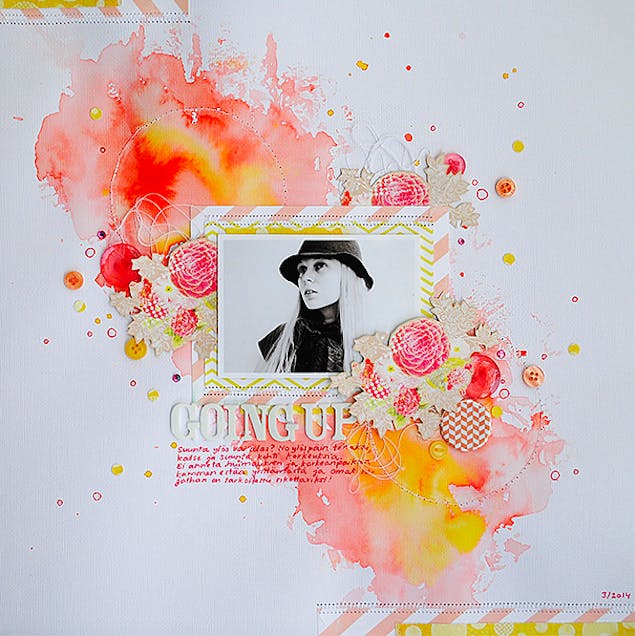 Try simple layering and mixed mediums
From washi tape to string art, patterned paper and paper clips to collage cutouts, it's time to dig into your scrapbook supplies and layer your pages! We love DIY scrapbooks loaded with character and different textures. This nature inspired theme by Naki Diary is just gorgeous, mixing mediums and a delicate color palette.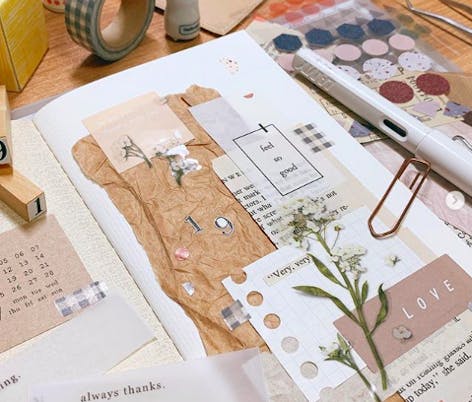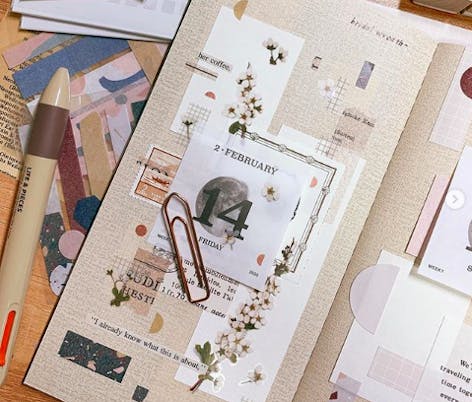 Picture perfect scrapbooking
Whether you have a Polaroid, Instax or photo printer, instant photos are a gorgeous retro-inspired way to give your scrapbook that hazy dreamy nostalgic feeling. Great for capturing those special events, from hen parties to graduation day: a picture paints a thousand words!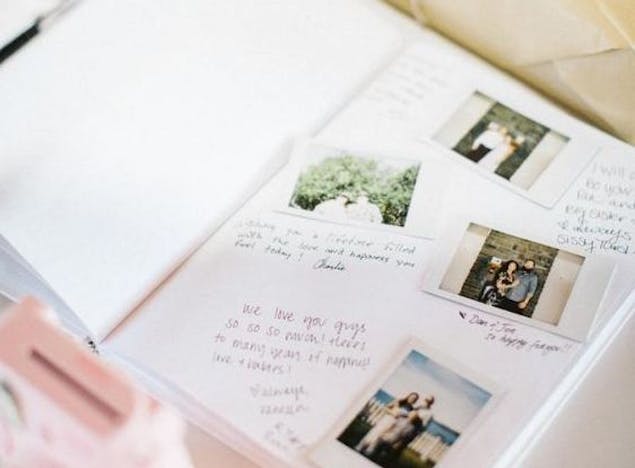 Scrapbook your soundtrack
We love Alexa and Alana's fun indie-style playlist roundup of their favorite music tracks! With music playing a huge part in our lives (see what we did there!), scrapbooking your fave songs is a cool way to create a music time capsule on the page.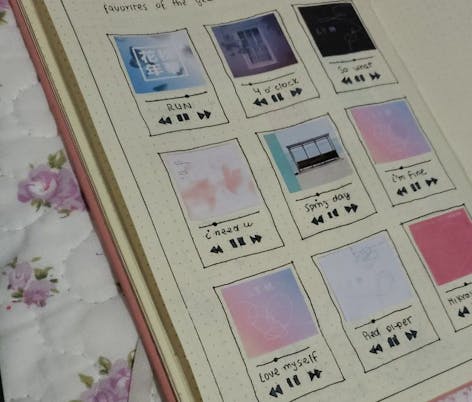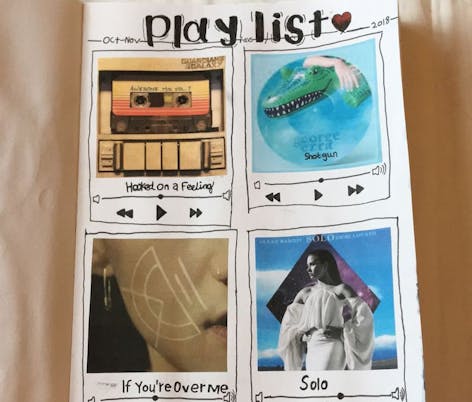 Pocket those memories
Creating envelopes or pockets to fill with photos, ticket stubs, handwritten notes and beyond is a great way to keep those treasures safe. Shei Garcia Pena and @Filizlovepaper nailed this snail mail inspired scrapbooking idea!