Knitwear designer Jeanette Sloan, author and teacher, knows first hand what it is to recover from serious illness and battle her way back to full health. Here, she tells us how knitting made a difference...
Making for me has two guises. There's the making I do as part of my job as a knitwear designer; often done under pressure to a brief set by others for a deadline that needs to be met. The other type of making is the type I do for myself. I describe it as mindful making. By nature it's necessarily selfish in order to aid recovery. Where there's no pressure, no set brief and no deadline to be met.
My preferred craft is knitting. I learnt the basics aged seven and despite the odd month where, like many knitters I've lost my 'knitting mojo', it's no exaggeration to say that it's brought me through some of the worst periods in my life. And there's been a few.
I first discovered the therapeutic effects of knitting when diagnosed with Hodgkin's disease back in my early 20s. It became a calming distraction during the many hours at hospital enabling me to think of something other than scans, blood tests and chemo, allowing me to focus on the task in my hands for a few precious, peaceful moments.
Since then I've been through several bouts of serious illness. After two lots of surgery for breast cancer over ten years ago and more recently surgery to remove two brain tumours knitting is the craft that both centres and relaxes me like no other.
As odd as it may sound I found recovering from brain surgery much harder to adjust to than breast cancer surgery. The brain is an incredible organ; it can withstand lots of trauma whilst continuing to function and although the surgery was successful, having my body's 'engine room' disrupted for just a short amount of time has left me a changed person.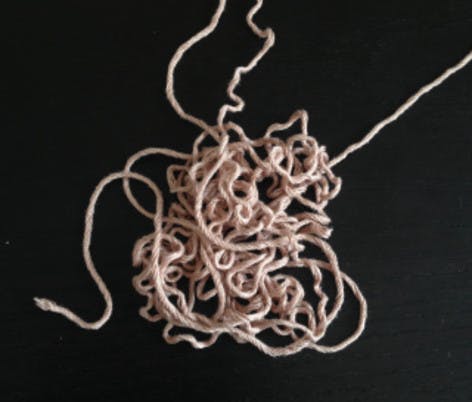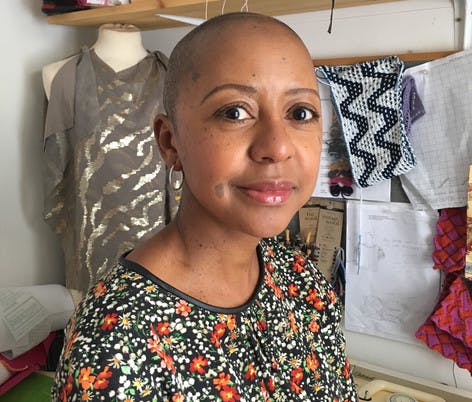 Immediately after surgery I struggled with everyday tasks like getting washed and dressed as both left me physically exhausted. So after a nap being able to knit a few rows was tangible proof that I could make sense of what I was doing. It meant despite the operation, the part of my brain that made me essentially Jeanette - i.e. a knitter - was still there and making progress. But, getting used to a 'new me' was difficult. This excerpt from a blog post 'Living with a jumbled mind' written a few weeks after the op sums it up perfectly;
"recently it's been more like living in the house of a complete stranger. It's feels like I'm not fully present in my own self so looking back on (knitting) projects I was working on before the op is like looking at the work of someone else. Did I write that? Where did I put that? What is that? I spend much of the day saying one or all of these things and yes, I know, we all forget the odd thing from time to time but when it happens all day, every day, it's very, very tiring.
So I've had to adapt a very Zen-like approach to my jumbled mind in order to avoid the stress that leads to a headache. Instead of getting upset at ripping back for a second, third or fourth time I just drop the needles, back away from the knitting and try again the next day."
Now almost three years later my thoughts continue to race; like an overload of ideas each vying for attention this makes it incredibly hard to switch off and relax. I've tried mindfulness /meditation with absolutely no success because despite being physically still - trying my best to be 'in the moment' - that quietness doesn't filter through to my brain. Hence the mindful making.
Knitting is still the only thing that stills my body whilst occupying my brain. The repetitive process of stitch after stitch, row upon row, creates an engaging rhythm that focuses my brain paradoxically allowing my thoughts to run free. The beauty of it is, that the project needn't be anything challenging, it can be as soothingly simple as garter stitch where there's no pattern to memorise - or in my case forget. Lapses of concentration and memory mean I'll suddenly forget what I'm doing but it's only when I'm no longer actively thinking about what I'm knitting that I know I'm truly relaxed.