This August join The LoveCrafts Festival for a month-long crafty extravaganza packed with make-alongs, parade-worthy patterns, and live takeovers with special guests. Learn how to be a craftivist with Kaelyn Guerin aka @iiirdwind. Join The Queen Stitch to make-along your very own Paintbox Datura Bloom Top. Or tune in to hear @whatlydiamade talk fast fashion and fat fashion. Join our FREE virtual festival today to access the full schedule, exclusive discounts and more!
Sign Up for your FREE Ticket + Five Free Patterns!
The Main Stage
The main stage of the festival will have regular headline acts – established crafters showcasing their talents through live stream videos with Q&A's and make-alongs, blog posts and podcasts. There will be 14 headline acts throughout the month, here are some highlight acts to check out:
Fat Fashion with @whatlydiamade
Instagram Live on August 3rd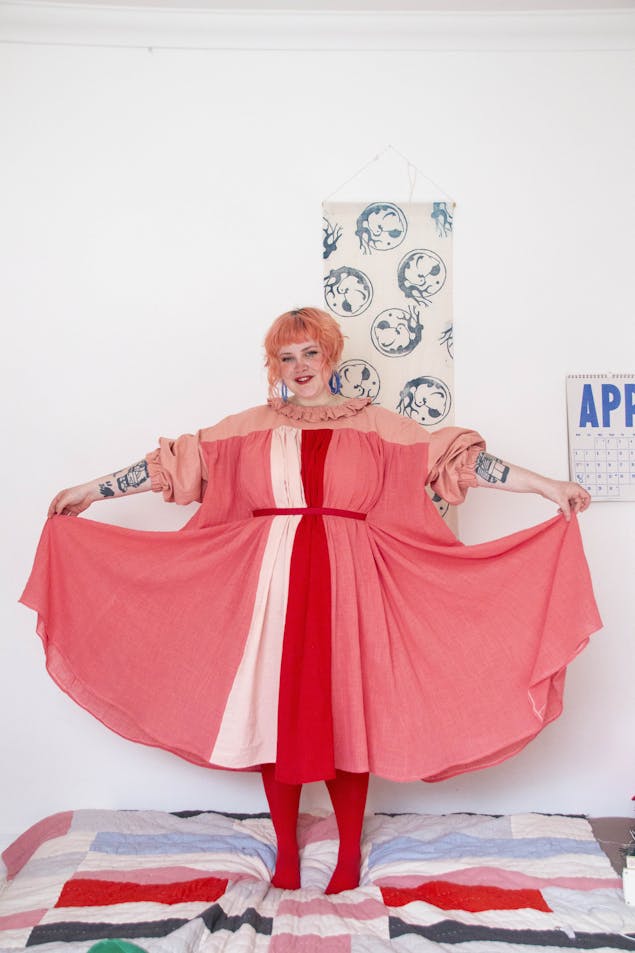 Lydia Morrow @whatlydiamade is a designer and artist based in Scotland, whose focus is on slow fashion and size inclusivity. She will be live on LoveCrafts Instagram chatting about fast fashion and fat fashion.
Self-Care Doesn't Cost A Thing with Tahmina Begum and Women for Women International
Instagram live and Q&A session on 6th August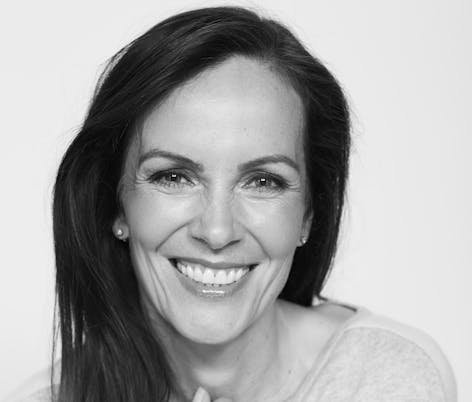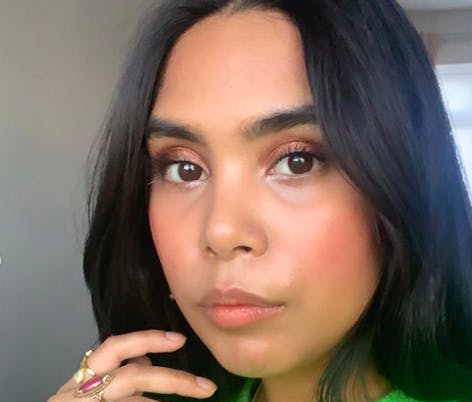 Brita Fernandez Schmidt, Executive Director of Women for Women International - UK talks to writer and editor Tahmina Begum, discussing how wellness and self-care shouldn't have to break the bank. Tahmina is the mind behind The Aram newsletter, a space for joy that centres the experiences of women of colour and Muslim women in particular. Brita is an advocate and promoter of women's empowerment, women's rights and equality. Join the Instagram live for a discussion on moving away from the idea that self-care is simply some nice candles and a bath and discover how to implement self-care in your every day.
How to be a Craftivist with Kaelyn Guerin aka @iiirdwin
Instagram live and Q&A session on 19th August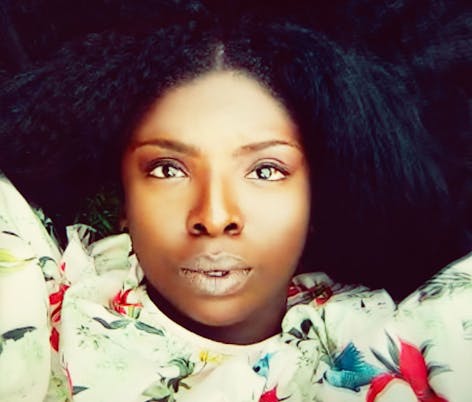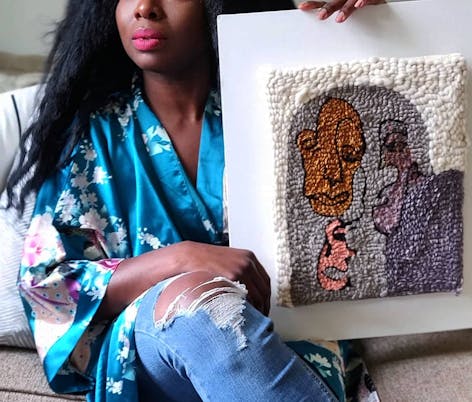 Crocheter and punch needle artist, Kaelyn Guerin aka @iiirdwind from Eastern Mississippi, will be taking over LoveCrafts Instagram on 19th August. Against a backdrop of an American reckoning - racial tensions, societal unrest and a global pandemic, craftivism gives a voice to the voiceless. Kaelyn will share what it means to be a craftivist today in a blog post and Live Instagram.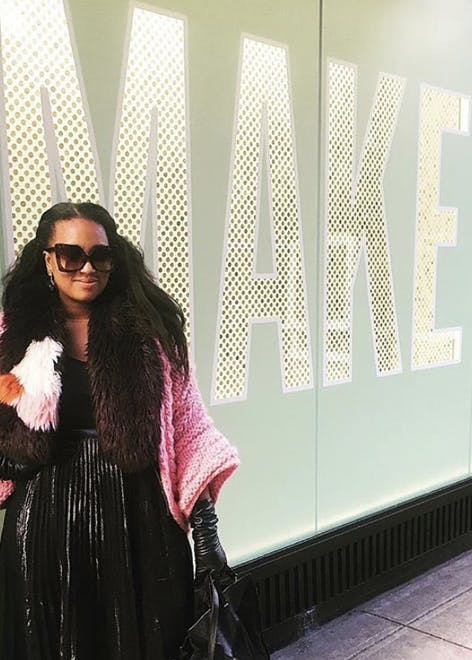 How to Host your own Nitflix Party with Bobble Club House
Instagram takeover on 8th August
Samantha Brunson is the founder of Bobble Club House which hosts knitting and crafting knitflix events in New York City. The self-confessed "elderly millennial" will share her tried and tested tips for hosting your very own virtual stitchalong with friends.
Read about Why making matters to Samantha Brunson, founder of @BobbleClubHouse, who joins us for a special Instagram takeover.
Martha from the Great British Bake Learns to Knit
Instagram Takeover 13th August
Martha Collison, @marthacollison the youngest contestant of The Great British Bake Off, will take over LoveCrafts' Instagram to share her journey of how she learned to knit in lockdown.
Pom Pom Making with Niki Dionne x Craft Yarn Council
Instagram Live on 11th August
Niki Dionne is one of the artists exhibiting at Intangible: A Fiber Fairy Tale, a collaboration between the Craft Yarn Council and The Sweet Tooth Hotel in Dallas, Texas. Niki Dionne aka @actualfootageofme will host a live pom pom making session on LoveCrafts' Instagram on the 11th August, with a chance to also win a ticket to The Virtual Tour and 360 walkthrough of the exhibition.
Go behind the scenes with Niki Dionne AKA @actualfootageofme for Intangible at the Sweet Tooth Hotel Dallas, Texas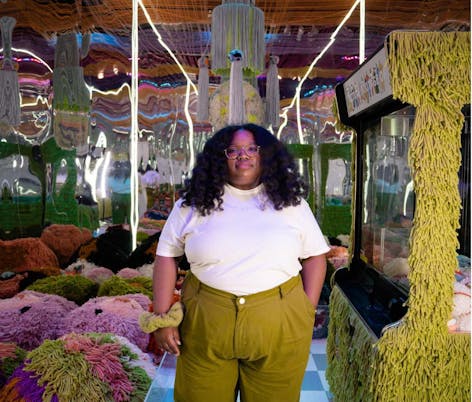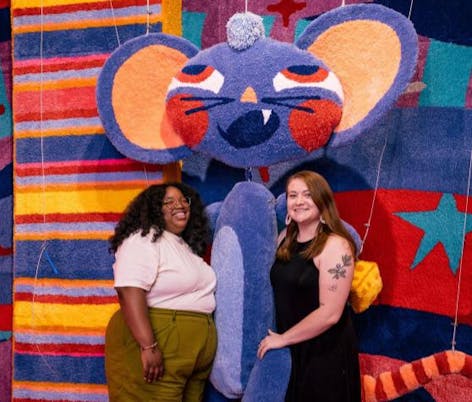 Crochet Make-Along with The Queen Stitch
Four part make-along in collaboration with @paintboxyarns on 3rd, 10th, 17th, 24th August.
Katie of @thequeenstitch will guide festival-goers on how to crochet the Datura Bloom top from her new and exclusive Paintbox pattern collection, in a four-part Instagram Live.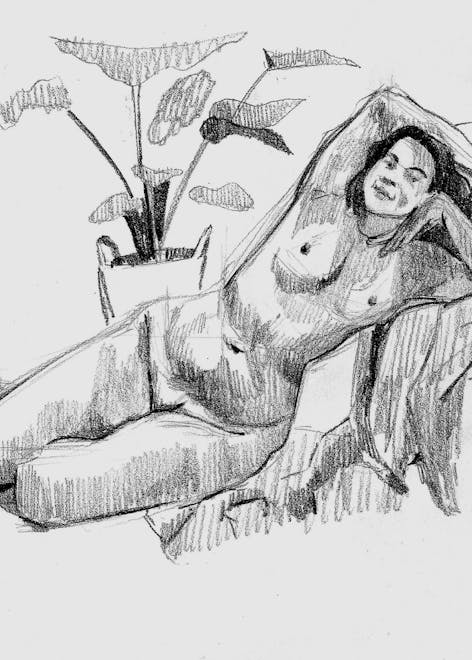 Live workshops with Tea & Crafting
Make a macramé wall hanging - learn the art of macramé knotting to create a stylish wall hanging on the 21st August.
Make beeswax food wraps - learn how to make eco-friendly beeswax food wraps on the 24th August.
LoveCrafts' Big 8 Birthday Celebrations
A day full of giveaways, freebies and discounts on the 14th August
On the 14th August, we'll be celebrating our eighth birthday party! Join us as we say thank you to you with exclusive patterns and amazing giveaways!
Make a fun paper cutout with Poppy Papercuts!
Instagram live on 17th August
Learn how to make your own free-standing paper design with Poppy Papercuts! If you love papercraft and you want to go 3D with your designs, this is the perfect place to start. Just download this PDF and join Poppy on the LoveCrafts Instagram on 17th August at 5pm!
Life Crafting - sketch, paint, collage a muse in the nude
Sign up for festival updates for details of how to register for your free ticket - 14th August
Join Brogan Bertie of Experimental Practice, for a crafty life drawing session! For a fun and relaxing hour, we'll reference our model's poses to create whatever work of art we'd like! Draw, embroider, collage, whatever craft you choose - experimentation is encouraged.
Get Your Free Life Crafting Ticket
Sign Up for Your FREE Festival Ticket + 15% OFF
Warning! This festival line-up may cause involuntary happy dances, squeals, and "OMGEE" moments." Ilona, Social Festival Fun Producer
Not sure where to find an IG live?
1. Head over to the @lovecraftscom Instagram page on your device
2. Tape LIVE on the top left hand corner, on our profile picture
3. Watch and enjoy!
The Introducing Stage
Every Thursday throughout the festival LoveCrafts will introduce up-and-coming new makers, designers and community craft heroes, giving them a chance to shine in the spotlight.
The Mindfulness Zone
Each week festival goers will receive mindful tips and tricks by LoveCrafts' very own Craft Editor and spokesperson for the mindful crafting movement, Merion Willis.
The festival will take place from the 1st to the 31st August, all events will be accessible via our social channels. To receive access to the full line up, including event dates and timings, plus five free festival patterns.
The Snack Arena
What's a festival without some delicious snacks to treat yourself with? Don't miss these delectable recipes! Sign up for your FREE festival ticket to find out when our behind the scenes bakers will be cooking up a storm on Instagram. And if you miss the memo don't worry, you can download this PDF with all recipes.