The Designer Edit: Two of Wands
Published on

9 June 2020
2

min read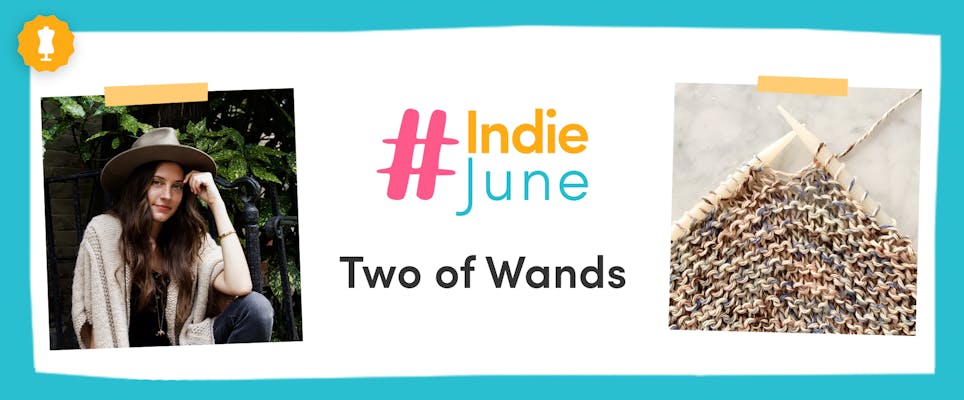 Alexandra, Alexi, Two of Wands - the incredible women behind a rising knitwear company that has a modern approach to the timeless art of knitting. Using simple stitches and techniques, Alexi's knitwear designs are sophisticated and bring a modern twist to classic garments. Check her out her website and Instagram for more from Two of Wands.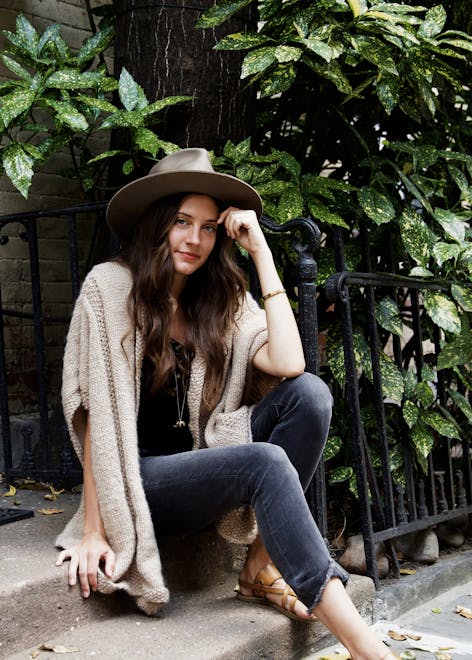 What are you making right now? 
Right now I'm working on monthly pattern collaborations with Lion Brand (specifically a couple of summery sleeveless cardigans) as well as a top-secret project launching later this year. Stay tuned!
What's your next project?
The next project I have on my list is an attempt at a knit version of my recent crochet Slouchy Hanging Baskets. It might be tough to replicate them in knitting, but I've had so many requests I have to give it a shot!
What's the one craft supply you can't live without?
Other than the obvious yarn/hook/needles, I'd have to say my gauge tool. Measuring gauge is one of the single most important things and really the first step in any design.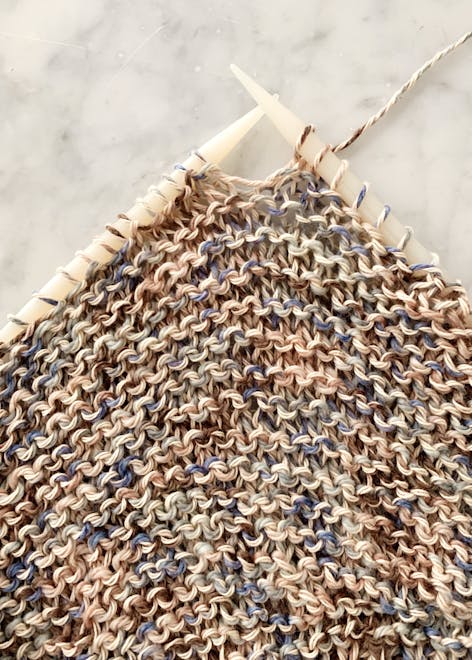 What's inspiring you right now?
I'm always inspired by street fashion and the world around me, which is a bit limited at the moment due to the global pandemic, so I've been taking some time to go through old magazine tears and screenshots I've saved over the years.
These aren't necessarily clothing images, but scenery, architecture, nature … basically anything that has a mood about it and gives me a feeling I want to replicate with a design. That's always the place I start from when designing – a moment in time I want to translate into something knit or crocheted.
What does self-expression mean to you?
Being unapologetically yourself - and from a designer's point of view, to create things that bring you joy. It's also important to design things that mean something to you, that come from your own ideas rather than imitating what someone else is doing. Otherwise, you will just be constantly chasing something that in and of itself is blocking your self-expression and authenticity.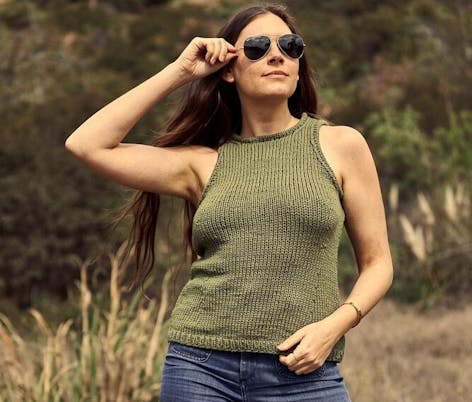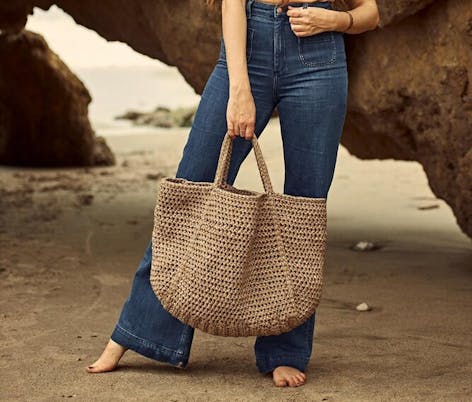 Alexi's stash must haves!
Alexi is loving these patterns right now!