Lion Brand, the fifth generation, family owned business that is adored by knitters and crocheters all over the world, is a candy store full to the brim with treats you won't be able to resist! For the latest trends, designs, and yarn technology, look no further than this gorgeous brand for inspiration! You can find out even more about Lion Brand in our interview with Shira Blumenthal on The LoveCrafts Show.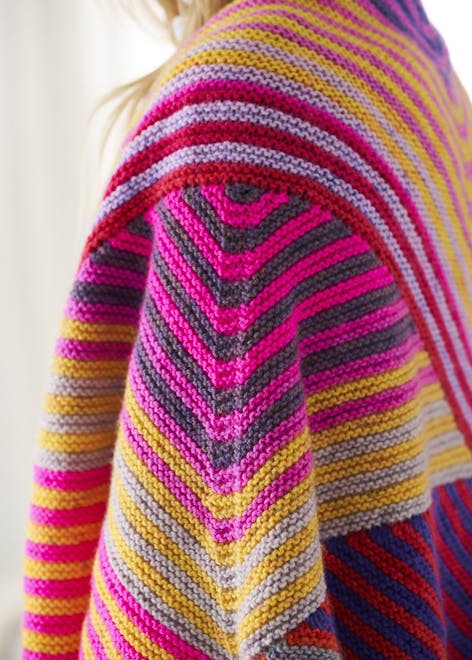 Knitters and crocheters alike are passionate about the amazing range at Lion Brand. Two of Wands, Make & Do Crew, Sewrella and T L Yarn Crafts are just a few of the fabulous designers who work with Lion Brand to produce collections alongside the awesome Lion Brand in-house design team! Yarns like Thick & Quick, Touch of Alpaca and gorgeous Coboo are super popular but there are many more to choose from, in a sumptuous range of colours and fibres.
Combining classics and up to the minute trends, there are designs for all the family for knitting, crochet and loom, and the yarn range is not only bursting with texture and softness - it is affordable and almost all easycare! There are luxurious homeware patterns too, beautiful blankets, amazing afghans and perfect pillows - and let's not forget patterns for the pets - there are lots of smart sweaters for dogs, and some super cute toy patterns to make. Get ready for yarny paradise!
2021's most loved Lion Brand yarns
We just can't stop crushing on Lion Brand patterns!
Fill your home with Lion Brand designs
Lion Brand patterns for the whole family!