The Designer Edit: Marly Bird
Published on

7 October 2020
By

Merion
2

min read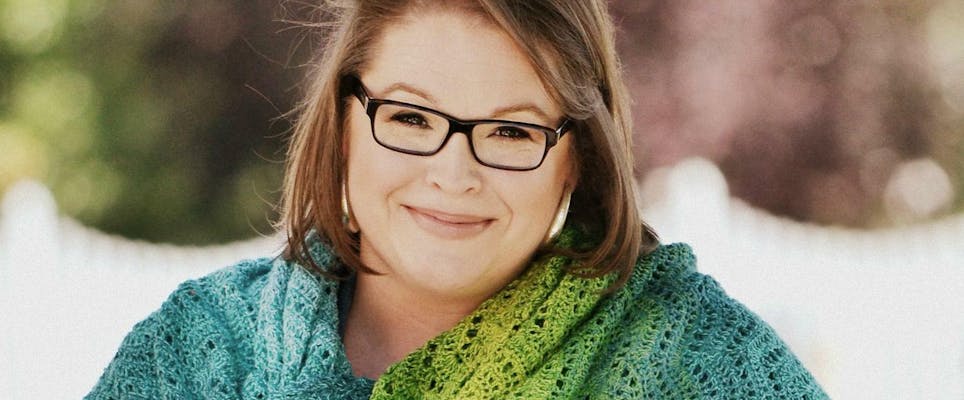 Author of gazillions of knit and crochet patterns, teacher of millions on her YouTube channel, and Yarn Thing podcast, meet Marly Bird, crafter extraordinaire!
I fell in love with yarn at a young age. I can remember being in 2nd grade making finger knit necklaces with rainbow Red Heart Super Saver yarn while I was at recess. Yarn is magical to me because It can create so many things with it. 
I love to design sweaters and accessories. When I do get a chance to sit and knit or crochet for fun I am usually knitting a hat or socks or crocheting  a cowl or shawl. And before you ask, I don't love one more than the other. To me, knitting and crochet are both my love. 
Before my business really took off I had more time to really dive into the design process and really (over) think about the minutiae of the design. Now, I usually  look at the yarn I have on hand and dive in to the swatching process. Once I get the right stitch pattern and yarn combination I will move on to the design. Sometimes the stitch and yarn want to be a cowl and other times they want to be the perfect cabled cardigan. I don't really know until I start to draw things out and see what I like.
Over the years the yarn I like to use has changed because of where I am in my life. Meaning, right now I am crunched for time and like to make things with some instant gratification so I gravitate to worsted weight yarns or thicker. Whereas just 5 years ago sport weight and fingering weight yarn were my absolute MUST HAVES. I wonder what it will be in another 5 years?  
Tune in and listen to the LoveCrafts Show to hear Marly in person, as she chats to Merion and Jamie about her yarn journey! We love Marly's blog at MarlyBird.com, and there are so many amazing videos and tutorials to watch on her fabulous YouTube channel!