How to make a pop up card 
Published on

23 June 2021
By

Sophie
1

min read
Learn how to make a pop up card with this lovely project by Amy aka Amy's Paper Mischief. Learn the card making basics to create the perfect celebration card, easy to customise for birthdays, anniversaries or just a little note to a loved one. Grab your papercraft supplies and let's get started!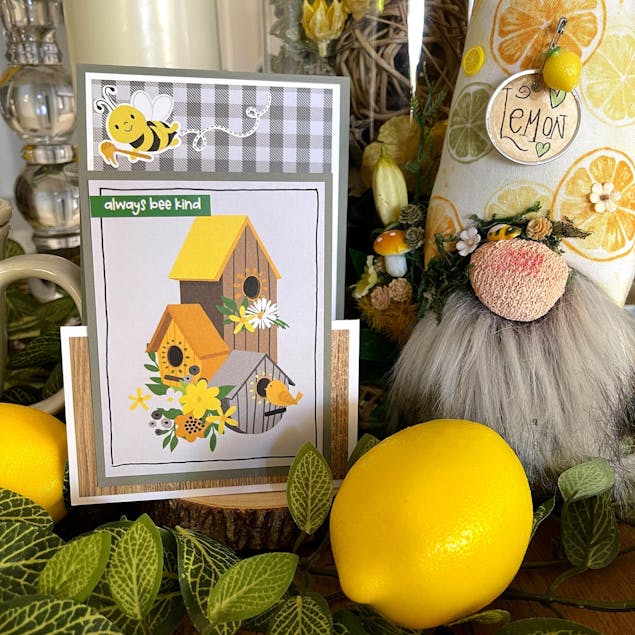 For this pop up card tutorial, Amy has created a beautiful design using honey-themed patterned paper for a delightful card to send to a loved one. Why not create a pop-up birthday card or a simple design for the kids to give a go?
Materials
Grey cardstock

White cardstock

Patterned paper

Scoring tool & scoring platform

Paper trimmer

Adhesive
Pop-up card step-by-step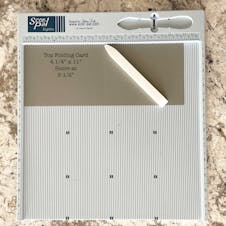 Cut 8½x11in grey cardstock to create two top-folding card bases that measure 4¼x11in. Score the 11in side at 5½in to create your top folding card.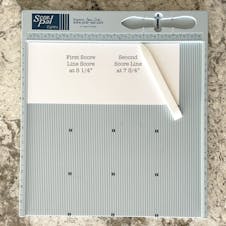 Cut 8½x11in white cardstock to create two pieces that measure 4x10½in and score one of the pieces at 5¼in and 7¾in (as shown). Set the second piece aside to use for another pop-up card.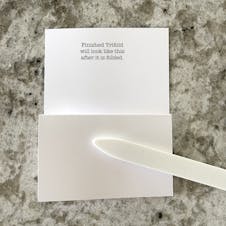 Fold the card in half at the first score line and fold back at the second score line to create your pop-up piece. Adhere this panel to the top folding grey card base.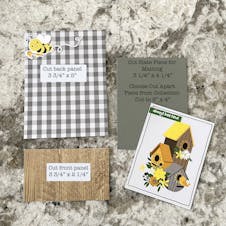 Choose your patterned paper with two coordinating patterns. Cut the back decorative panel to 3¾x5in Cut the front decorative panel 3¾x2¼in. Adhere each piece to the pop-up piece from the step above.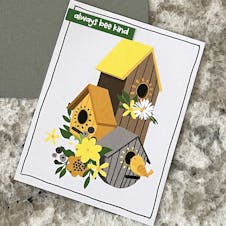 Cut a 3¼x4¼in piece from the Slate cardstock and a 3x4in piece from the white cardstock. Choose a 3x4in piece from the patterned paper collection. Decorate the white 3x4in piece with stickers. 
Pro Tip
You could also add a photo, create a scene, use stamped images, ink blend a background or add a large sentiment to a 3x4in piece of  white cardstock. This will be the focal piece that pops out when you open the card.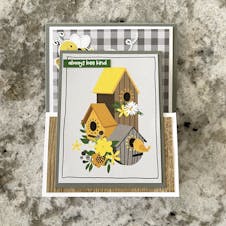 Once you have designed the focal element, mount the element on the 3¼x4¼in piece of grey cardstock. Attach the focal element in the centre of the front decorative panel that measures 3¾x2¼in. Only adhere the bottom portion of the designer element, so the top can move freely, without sticking to the back decorative panel.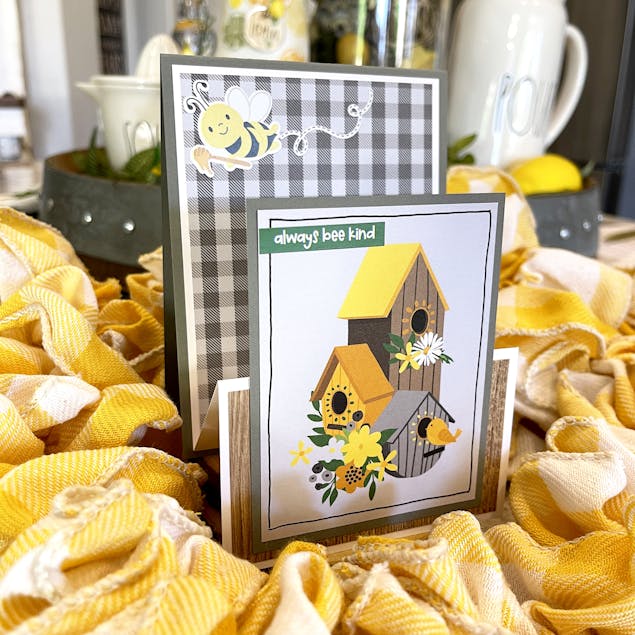 Now all you need to do is find a special someone to send this to and write a little message inside - they are definitely going to love this! 
Explore more card making and papercraft inspiration